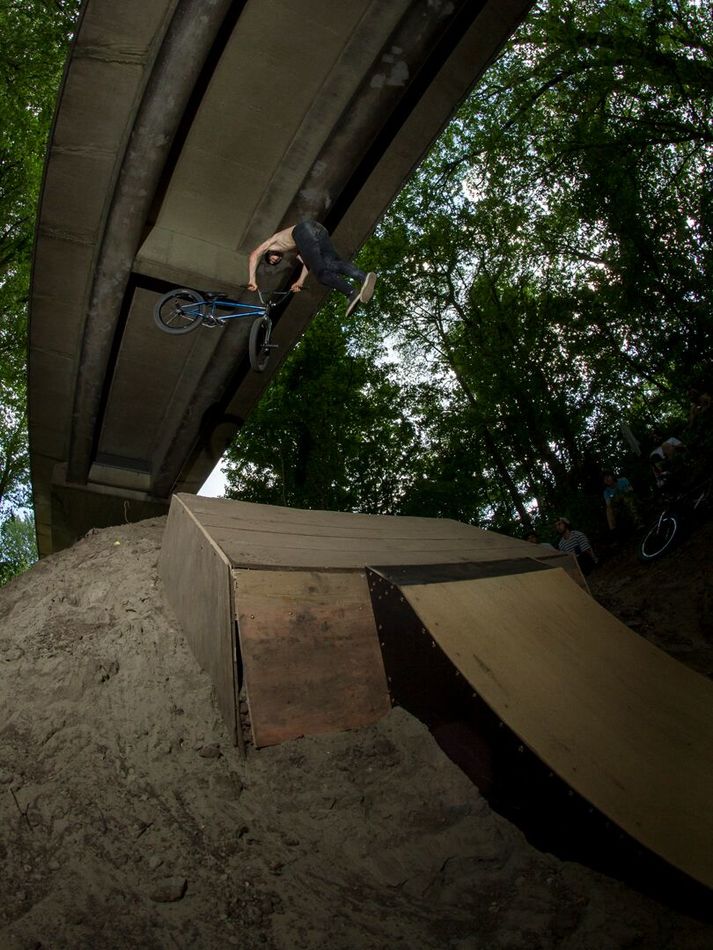 fragile with old bones. We wanted a trickjump with a soft landing and when working on that we also decided to build an old school quarterpipe 8 feet high, 8 feet radius) so we would not run into the pillar of the flyover. Experience tells you that a jump inside the city of Rotterdam made of dirt will not survive for a very long time. We opted to make a wooden jump and a soft dirt landing. We had some fun but the jump was not so good so time went by and we did not visit the spot for a long time.
Talking with my good (new school) friend Desmond Tessemaker, owner of DTX13, I mentioned that one of my subjects on my bucket list was a jam at "our" spot. One time we were together and I showed him the spot. At that moment the special ambiance of the Junk Trails also hit him and plans were immediately made and wheels started turning.
With the help of a lot of people, old and new crew, special mention, Wouter Krapels we built a new kicker, this time with the input of people who know what's up, 6 feet high, 10,5 feet radius. Our man Paul came through two days before the planned jam with a digger so we could do most of the digging within 4-5 hours. The day before the Junkie Jam 1.0 the complete DTX13 crew came in to put the last bit of work in and test the jump and music!
The morning of 27th of May 2017 everything was ready and people started showing up. The jump was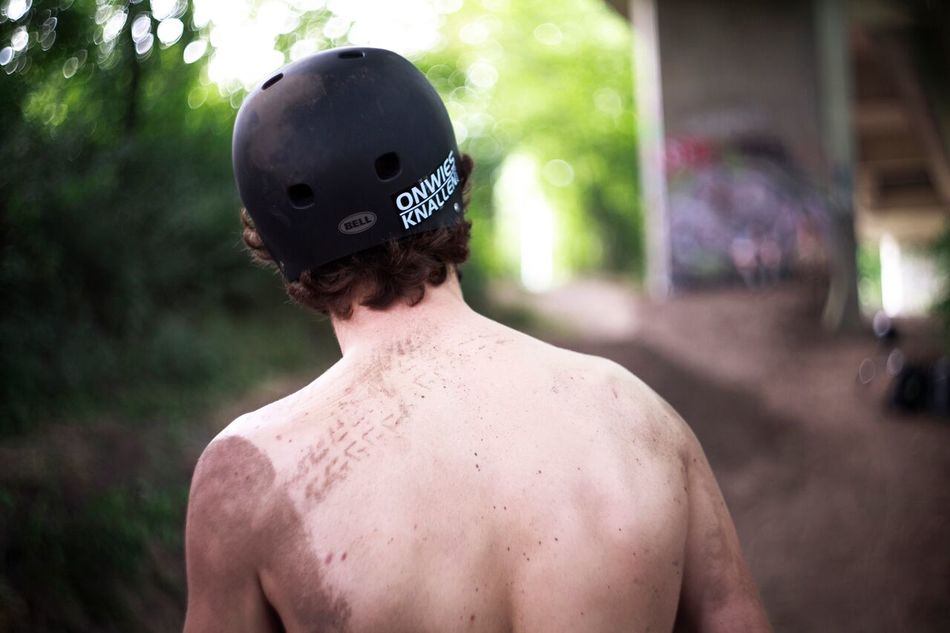 liked by all. The roller coming into the jump was giving some people a bit of a problem but in true bmx spirit people were helped and coached so at the end everybody was having a good time. Music was played, free beers were shared and the thing that made it most special for me was that there were no complaints at all and I saw people push their limits without injuries… Even Sem Kok went home with some new tires out of my own stock as price for the highest air on the quarter.
Memories were made. A lot of people worked hard and spent their own money to make this happen but I do want to thank one more time, Desmond Tessemaker, DTX13, for making this happen! Plans are made for a JunkieJam 2.0 coming very soon, stay tuned!

Albert Moonen
Pics by DJ Winchester