BMX Pro Cup World Championship title is a plus."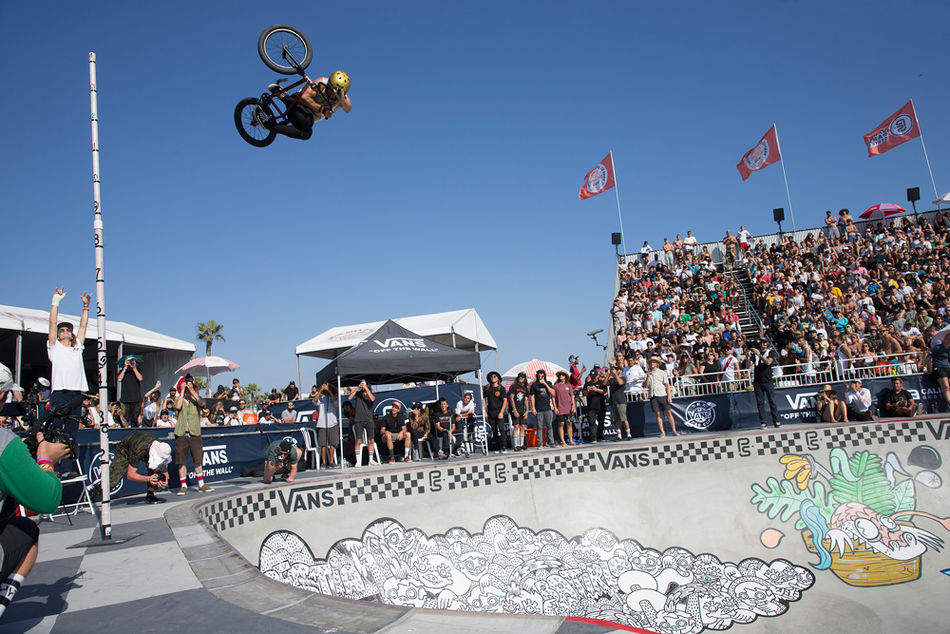 In the main event, consistent placer Dennis Enarson took first place and the Best Line Award, executing enormous, high-speed transfers to improve his overall series rankings. In third, Kevin Peraza's unique trick combinations and signature smooth style granted him an emotional third place, securing his maiden podium win of the season.
In an exciting women's competition, 15-year-old Michigan-native Hannah Roberts raised the bar of women's BMX riding with her charging style and back-to-back trick selection, taking home the women's Vans BMX Pro Cup first place title. In second, Chile's Macarena Perez awed the crowd with her huge airs and high-speed lines. Ruling the park with strong riding and a unique fastplant transfer, Las Vegas' Nikki Wetzel takes the women's Best Trick award and joins Roberts and Perez on the podium in third.
"Riding with all these girls is amazing. The way that they push each other and stay upbeat is awesome," an enthusiastic Roberts said. "Their positive energy helped me. I'm stoked about the win and so proud of everybody."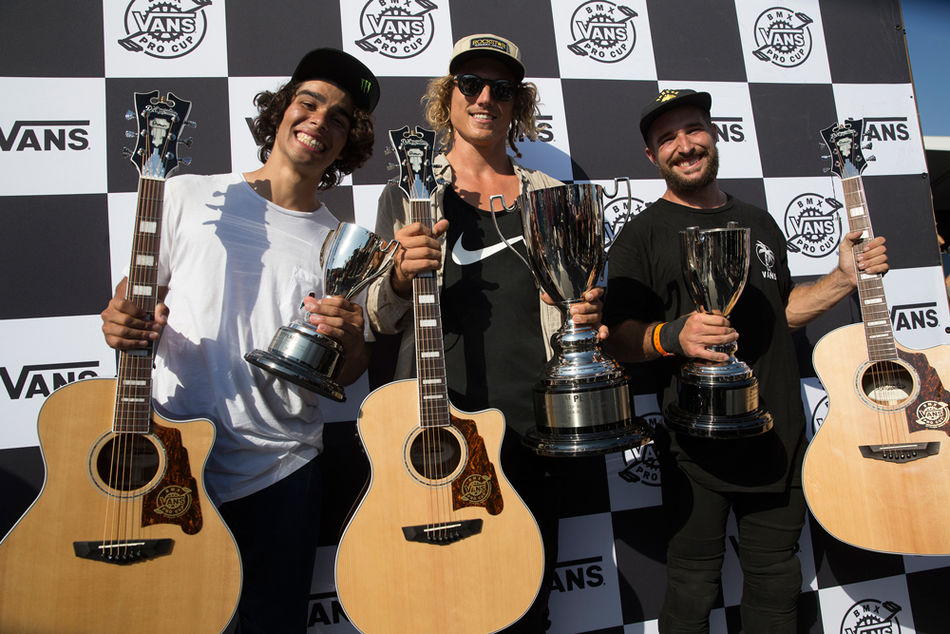 Vans BMX Pro Cup Series World Championships Final Results –
Larry Edgar
Kevin Peraza
Kris Fox
Gary Young
Matt Cordova
Daniel Sandoval
Clint Reynolds
Corey Bohan
Ben Wallace
Best Trick – Maxime Charveron with a transfer from side of wedge to back wall quarter.
Best Line – Dennis Enarson with a massive hip transfer into the deep end.
High Air – Larry Edgar
Vans BMX Pro Cup Huntington Beach Women's Results –
Hannah Roberts
Nikki Wetzel
Perris Benegas
Nina Buitrago
Teresa Azcoaga
Angie Marino
Ellie Chew
Jesse Gregory
Dani Windhausen
Best Trick – Nikki Wetzel with a fastplant transfer.


Pics by Colin Mackay