FISE events are also the occasion for spectators to discover action sports by many initiations and demos organized, as well as having great time with friends or family by cruising the exhibitors area and enjoying the spot. Located near the deep center of Budapest, Budapart Kopaszi gát Park is a lively leisure space where locals love to have great times while summer is on. It's also very easy to reach the spot, thanks to buses and boats which are serving it. The Hungarian Cycling Federation (HCF) and the Hungarian Ministry of Human Capacity are highly involved in this project, by sharing ressources with it to help youths to discover Action Sports.
3 World Cups and the best riders in the world
The Hungarian stage will be featuring competitions in four disciplines : Roller Freestyle, BMX Freestyle Park, BMX Freestyle Flatland and Wakesurf, as an exclusivity. An Out Contest of Skateboard will be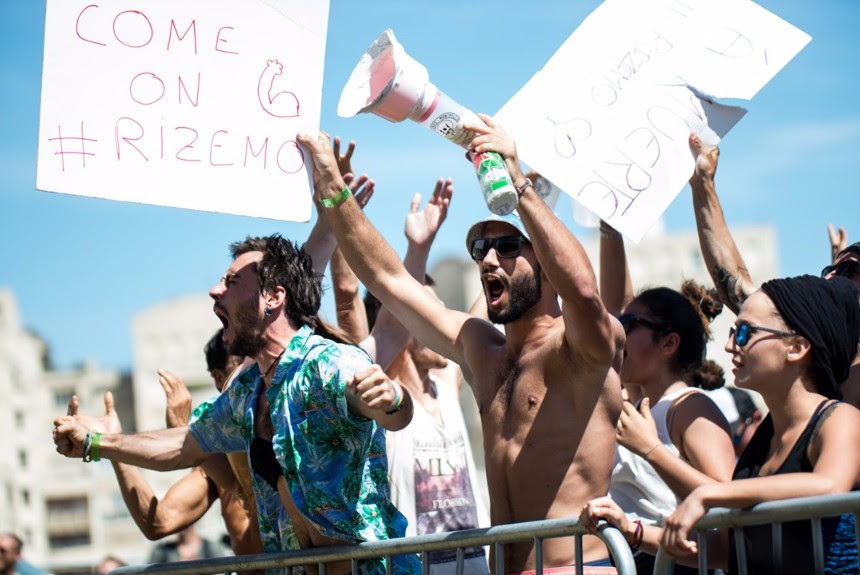 displayed, as well as initiation of Wakeboard. This year FISE World Series is hosting three World Cups, for which the great spectacle of these competitions will be available at each stage. It's the case for the UCI BMX Freestyle Park World Cup, the FIRS Roller Freestyle World Cup and the Nautique Wakesurf World Cup. The first stage in Montpellier was the field of hard clash between best riders of each discipline. The BMX Flatland have been full of surprise because it's
Jean William Prevost
who won, and let only the second step to
Matthias Dandois
and the Chilian
Benjamin Hudson
. Women have been greatly represented in BMX Freestyle Park, where
Perez Macarena
get the third place in front of the two massive runs of
Nikita Duccaroz
and the golden girl
Hannah Roberts
. By watching this incredible show, men have been put under pressure and a kind of electric feeling was touchable during finals. The Venezuelian
Daniel Dhers
and
Andreev Konstantin
were in front of a huge challenge, but the 2016 World Tour Winner
Logan Martin
gave his best to keep the first position. The next stage in Budapest is promising a really great show according to high expectations from each second and third places which have been crystalized in Montpellier.
Let's meet up on the Danube riverbanks from Friday, August 18th to Sunday, August 20th 2017 for the biggest action sports festival in the world.