After two runs that both counted towards a final score the finalists also got three attempts for a last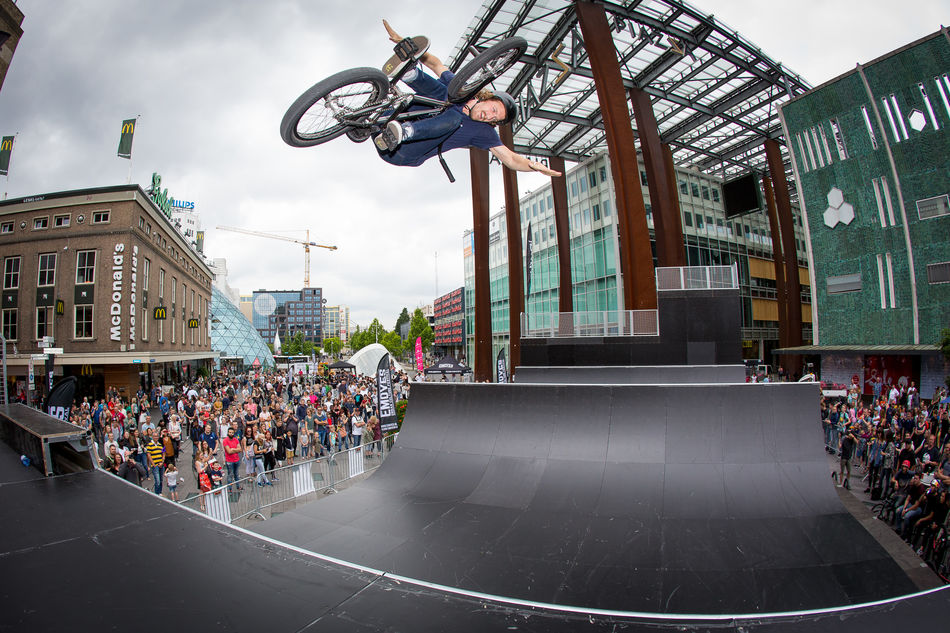 trick that counted for the Best Trick contest. A €500,= cheque was available for the winner of this separate contest which is always a crowd pleaser. Wild Card first place qualifier Niels van Maren (NED) made it all the way to the final showing that even without a direct invitation you could be part of the final event of the day. Jari Roggeveen (NED) walked the same path to make it to the main program last year but received an invite in 2017. The youngster made it to the final 12 (form 20) and finished on 11th place. With the top 7 riders receiving cheques we'll go straight to Cam Peake (UK) who picked up spot 7 right behind Germany's Paul Thoelen (6th) and Zdenda Pesek (CZE) who brought his own style to the ramp to get 5th.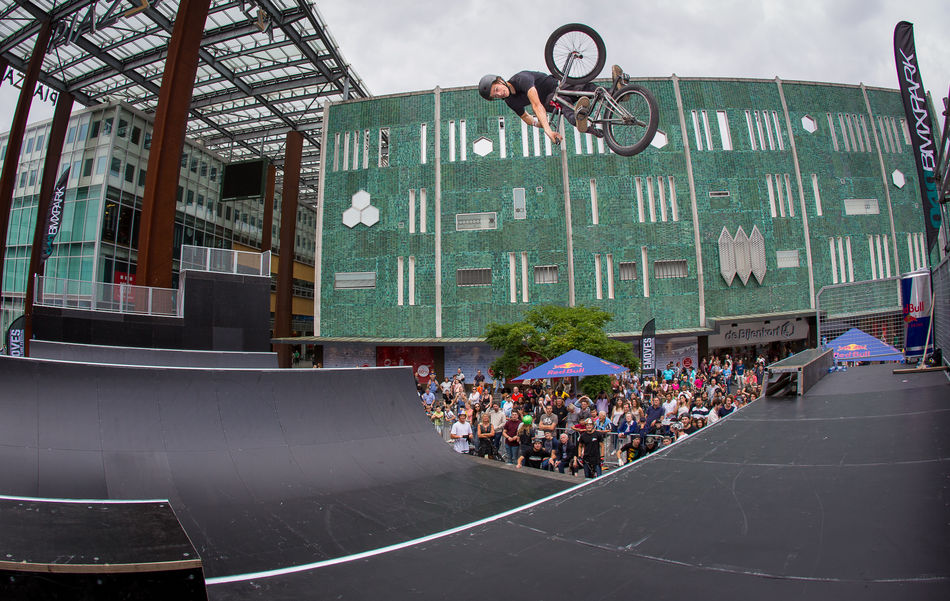 Home favourite Tom van den Bogaard is not used to riding spine ramps but that didn't show. His style, combined with height, tricks and flow got him 4th in Eindhoven. Third went to Kenneth Tancré (BEL) who left the gas handle wide open till the very end. James Jones was killing it on the spine and got 2nd at the 040 Invitational. Ruler of the ramp in 2017 was non other than Kostya Andreev from Russia. This is what the winner from St. Pietersburg had to say. "This was my second time here and I rode so much better than last year. I pulled off all the tricks and landed with my feet on the pedals which I was stoked about. The last few weeks have been crazy with several trips to the USA for the X-Games and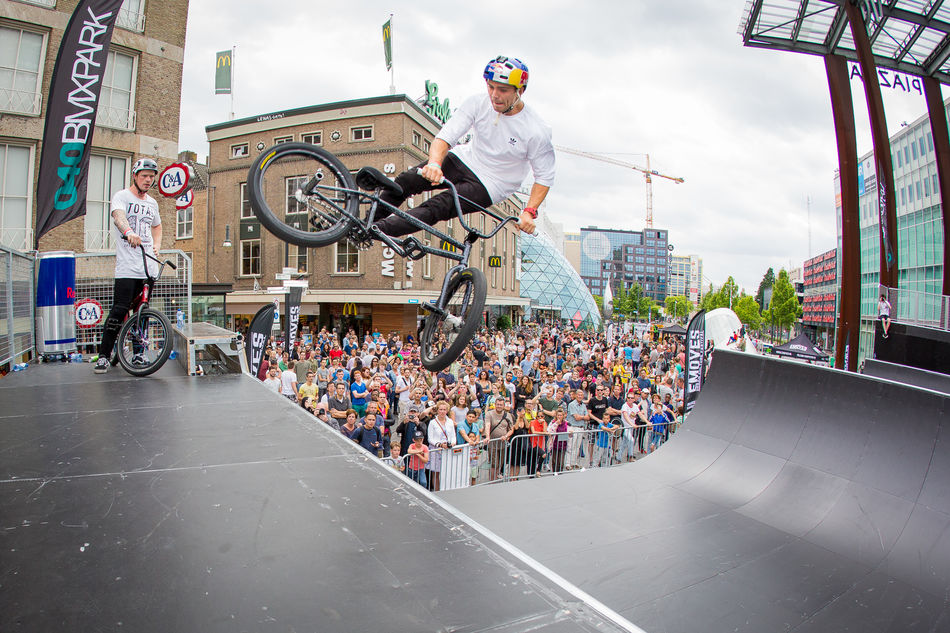 Nitro Games qualifiers so I'm a bit tired, but also happy at the same time that I won here a the 040 Invitational Spine Ramp contest."

Next to winning the biggest check, the Russian also won the Best Trick contest with a Double barspin to footjam to whip in. Even after that the Red Bull rider wasn't done and pulled a trick he had wanted to do for a long time, a Double tailwhip to footjam tailwhip to whip out and gave the crowd in Eindhoven a 'World First' on a Saturday afternoon.
4 Tom van den Bogaard (NED)
8 Daniel Wedemeijer (NED)
9 Sem Kok (NED)