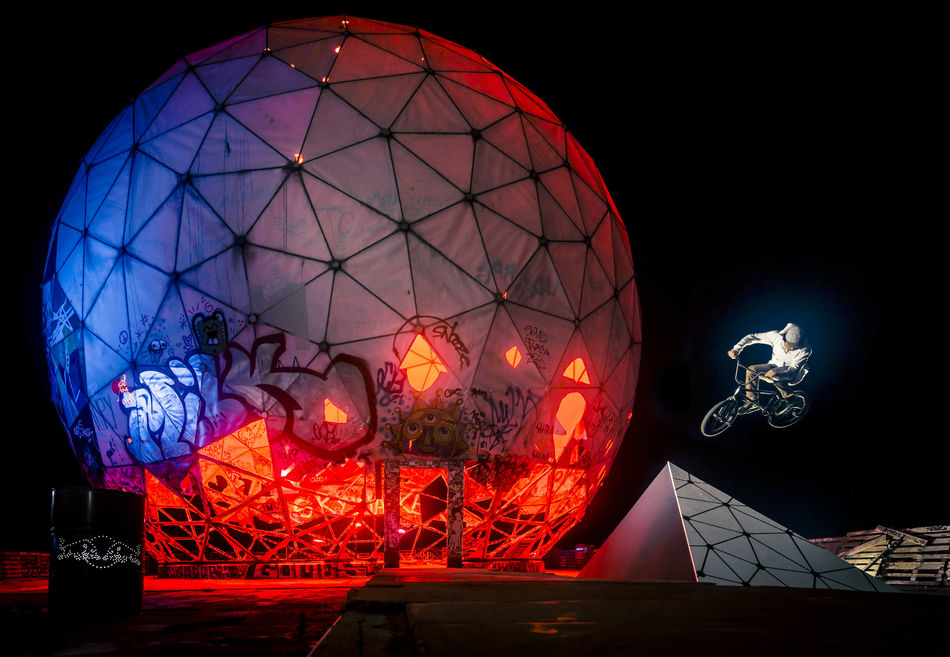 were at the Teufelsberg for the first time, I really wanted to do something similar." A scary forest, waft of mist, and a mystic structure behind a high fence: the atmosphere of "Bruno Hoffmann's Devil's Voice" reminisces popular science fiction and mystery series such as "Stranger Things".

Teufelsberg in the west of Berlin is the setting for this Halloween shocker that displays the skills of Germany's best Street BMX rider Bruno Hoffmann in an unusual way. During the Cold War, the U.S. built a monitoring station on this mountain of rubble. Today, international street artists use the place to show their work. A bizarre location that is just perfect for "Bruno Hoffmann's Devil's Voice"!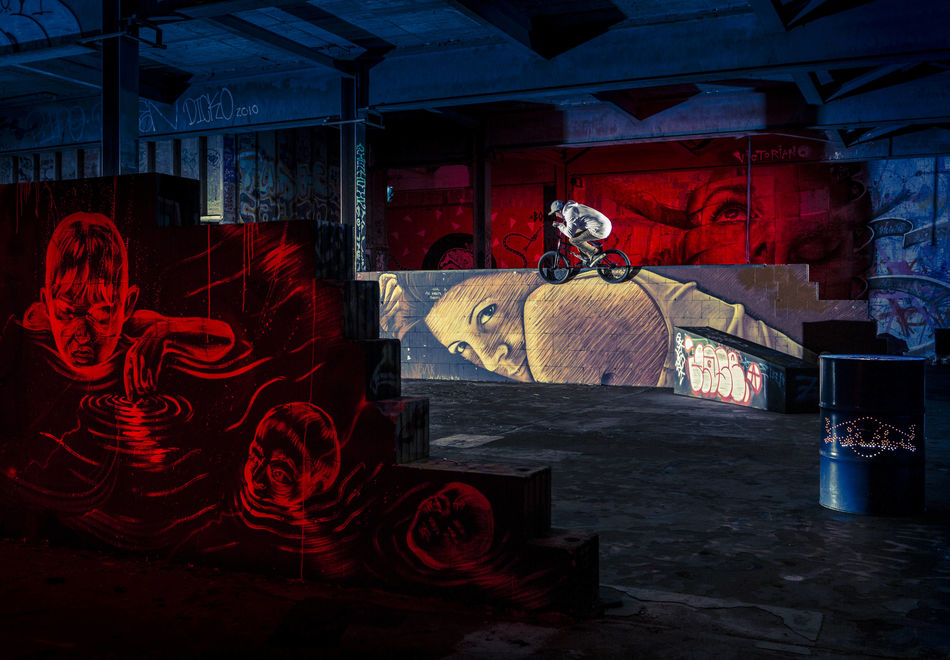 Countless graffiti and installations make Teufelsberg an inspiring but mystical place. It's an ideal playground for stand-out BMX rider Bruno Hoffmann, who won the silver medal at X Games Barcelona in 2013. His BMX and Red Bull mate Anthony Perrin, an elite BMX rider from France, played the role of Bruno's lost friend in "Devil's Voice".
For Bruno Hoffmann, who has been focusing on film projects for years, the production of "Devil's Voice" was a completely new experience. "I usually concentrate on my tricks and my riding when shooting. But we had an additional level here: the scenery and history of Teufelsberg. I liked the spooky atmosphere, the fog, the forest," Bruno Hoffmann raved about the shooting.

Watch the video below: