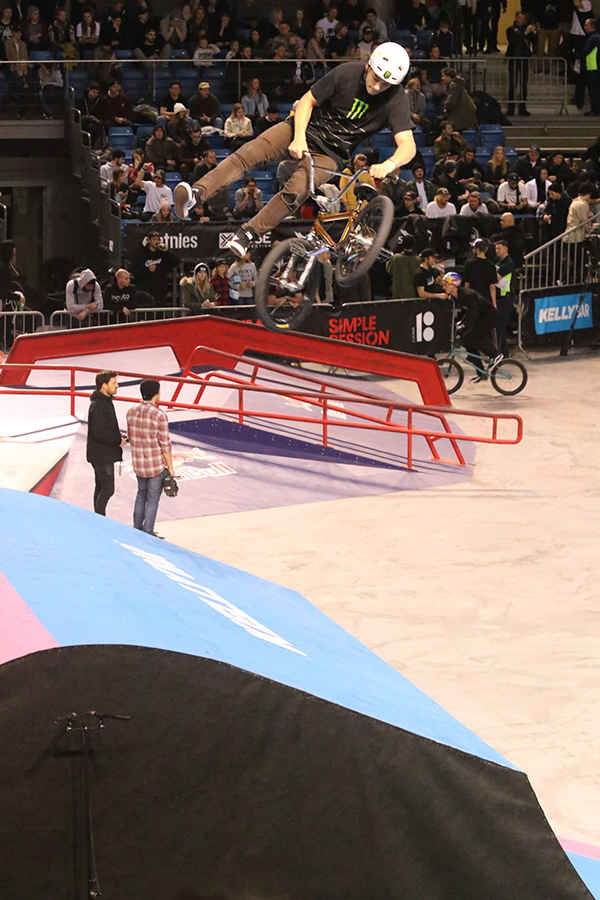 A positive thing for BMX is that it's the last part on the schedule on Saturday and Sunday. This means that the riders can sleep in. That's actually necessary as the partying doesn't stop in Tallinn. Club Hollywood was the place to be and that place doesn't seem to close ever. Jack Clark almost missed his finals which started at 4PM (!) but all other riders made it out for the final round which gave each rider three runs with the two best runs counting.

In Street Garrett Reynolds (USA) made it happen when it was important. His last run shot him to the lead which wasn't passed by Bruno Hoffmann (GER) who ended up in 2nd or Broc Raiford (USA) who wrapped up the podium with a third place finish. Reed Stark (USA) rode with a very sore ankle and used his second run as a scratch but blasted a feeble on the banana to peg grind at speed in his last run to score a 4th place overall. The technical Simone Barraco (ITA) added little jibs that nobody else did but made a few too many mistakes to finish on this year's podium and finished 5th.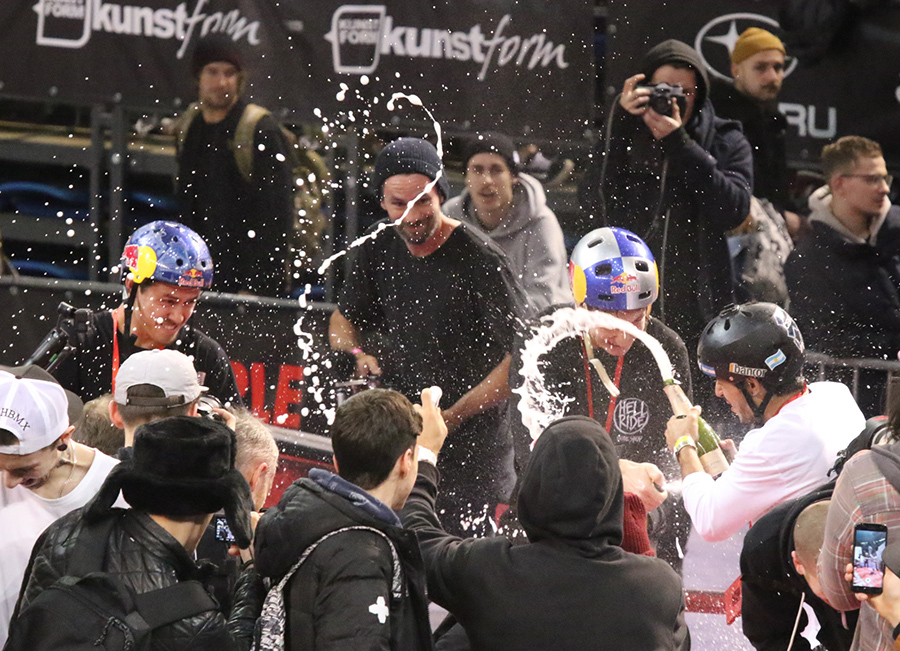 Ryan Nyquist dropped back from 1st to 6th in Park. Everything worked out on Saturday during qualifying but Sunday was a different story. Still respectable for the 38 year old American. Jack Clark (GBR) does more tricks than anyone out there and never rides the same runs. His two best runs wer good for 5th place in Tallinn this year. You can never count out Venezuelan veteran Daniel Dhers (32). In 2018 he was a little over 1 point short of a podium spot. The way Kennth Tencio (Costa Rica) started his run with a backflip into the bank off of that 6 meter high wall was nothing short of impressive. He kept going afterwards with a smile on his face to pull plenty of moves that had the crowd on their feet. 3rd place for Tencio made his smile even bigger. Fellow Red Bull rider Irek Rizaev (RUS) is one to look out for.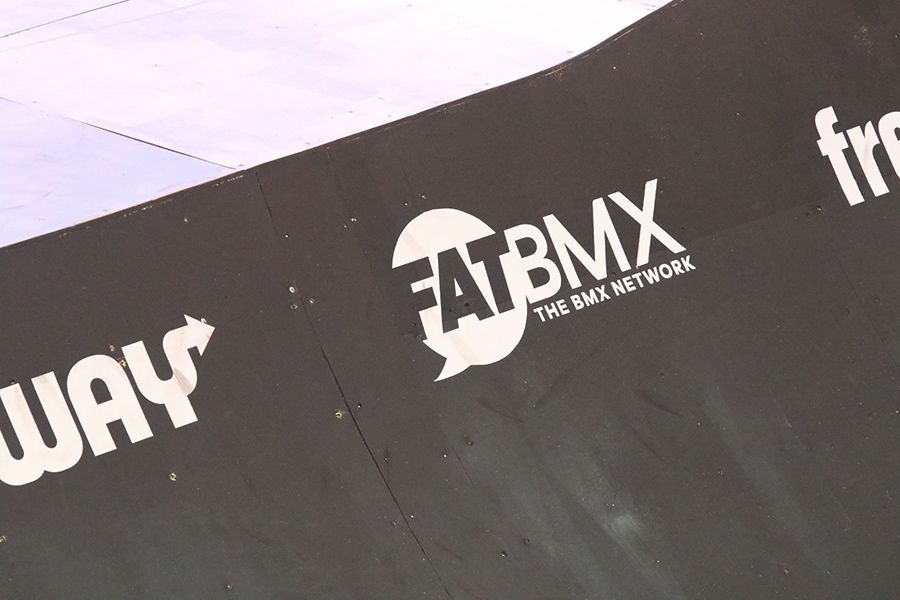 People who follow the World Cup series are well familiar with the 20 years old rider who brings in spins, whips and flips of all kind and would love to add another 15 seconds to his 1-minute runs because he's got more to show. 2nd place was his and a great champagne shower on the podium followed. What goes for Irek also goes for Jose Torres from Argentina. The quiet Krow rider made a long trip to get to Estonia but surely made it count. Winning the Simple Session contest will get you in the books of legendary winners and not only Jose was happy, the entire South American BMX community was rooting for him.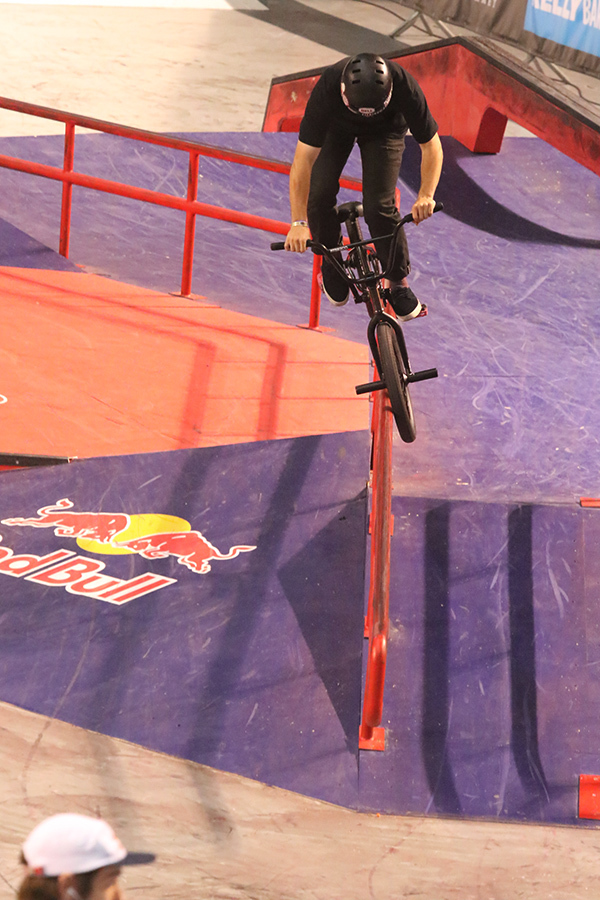 The date for 2019 has already been announced. It's a year away, I know, but start looking for those deals on flights. You can expect another Nate Wessel designed course, more partying at Hollywood, discount at Vapiano and most importantly the best BMX riding that is happening at that certain moment of time. 2-3 February 2019. Tallinn. Be there.
BdJ

Simple Session 18, STREET Final results. Tallinn, Estonia 2018.
1 REYNOLDS Garrett USA Fiend 27 FIEND F 191.00
2 HOFFMAN Bruno GER Red Bull 24 RED BULL F 188.70
3 RAIFORD Broc USA Volume 23 VOLUME F 185.40
4 STARK Reed USA Bsd 25 BSD F 176.60
5 BARRACO Simone ITA Red Bull 26 RED BULL F 172.20
6 BURNETT Mark USA Sunday Bikes 19 SUNDAY BIKES F 167.40
7 SPRIET Justin USA Etnies 22 ETNIES F 164.00
8 PERRIN Anthony FRA Red Bull 23 RED BULL F 158.40
9 CHUPRINA Max RUS Proper Bike Co 25 PROPER BIKE CO F 157.40
10 GODWIN Jordan GBR Wethepeople 22 WETHEPEOPLE F 153.00
11 KENNEDY Alex GBR Cult 27 CULT F 141.20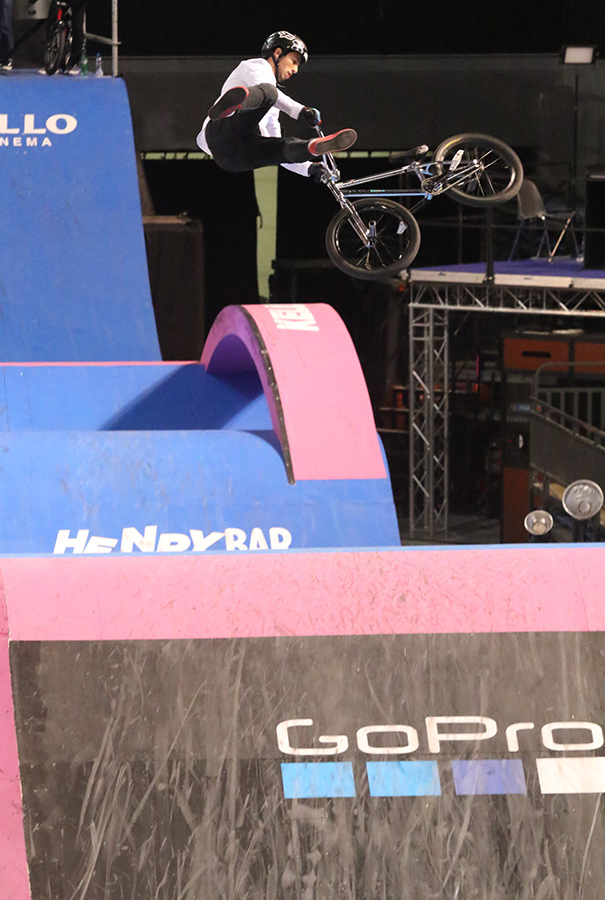 12 CHAVEZ Antonio USA Primo 19 PRIMO F 106.80
Simple Session 18, Park Final results. Tallinn, Estonia 2018.
1 TORRES Jose ARG Krow 22 KROW F 179.00
2 RIZAEV Irek RUS Red Bull 20 RED BULL F 176.80
3 TENCIO Kenneth CRI Red Bull 24 RED BULL F 176.40
4 DHERS Daniel VEN Red Bull 32 RED BULL F 175.10
5 CLARK Jack GBR Fuse Protection 23 FUSE PROTECTION F 173.30
6 NYQUIST Ryan USA Haro Bikes 38 HARO BIKES F 172.80
7 PERAZA Kevin MEX Mongoose 23 MONGOOSE F 169.00
8 NIKULIN Alex RUS Xsa Store 25 XSA STORE F 168.00
9 DOWELL Justin USA Radio Bikes 17 RADIO BIKES F 166.20
10 ANDREEV Konstantin RUS Red Bull 24 RED BULL F 164.60
11 EDGAR Larry USA Fly Bikes 24 FLY BIKES F 164.20
12 NEDLER Jacob SWE Haro Bikes 23 HARO BIKES F 153.20
Pics by Bart de Jong/FATBMX
Pics by BdJ