of Dubai and Abu Dhabi. Follow the guys on their first full arabic excursion – the UAE: UNFILTERED.
Alex says, "I never thought I would go to the UAE to ride BMX. It's not known for being the most friendly place for this, but Street riding - by definition - is to ride where you're not neccessarily allowed to do so and I'm glad that we came back with something we can be proud of".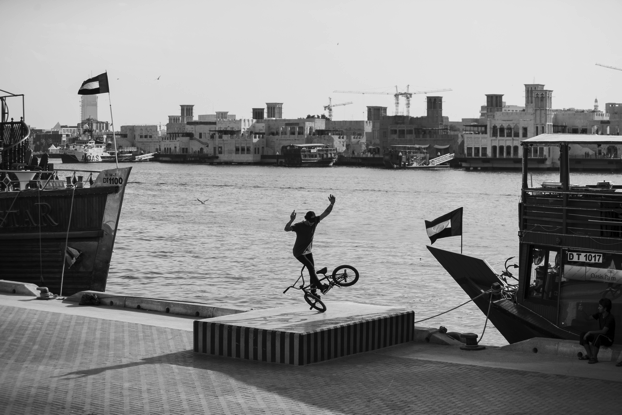 Matthias says, "UAE is a street paradise but also a street nightmare. Paradise as the region is only 47 years old, therefore the architecture is great to ride as its untouched with little damage, and you have spots on every corner. However, it can be a nightmare because there are more security than anywhere I have been in the world. We only had a few goes before we got kicked out or on some occasions were unable to do any tries at all. It was still great though and it was so fun to play cat and mouse with the police. We had a rad time! Thankyou to all those involved in creating this project.
With filming visionary Rich Forne continuing to sit in the creative hotseat, expect to see some exciting scenarios.
Watch the video HERE!