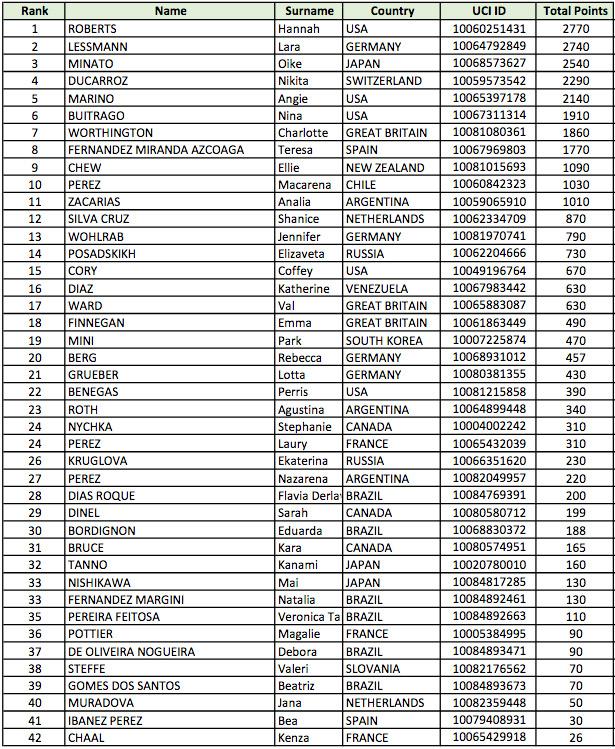 case) leaving 6 spots remaining. Nations ranked 2 - 5 get to send one rider. It's up to the nation to decide who they will send once they have claimed a spot. That leaves 2 tickets to Tokyo per gender. Those two tickets will be given out at the 2019 UCI Urban World Championships to the highest ranked riders which have not yet qualified any quota places.

It's a long qualifying process where points really start to matter making any UCI sanctioned event an important one if you want to help your country get to the Olympic Games in 2020. The Olympic qualifying system can be found online. This link will take you there.
Listed in this post are the current 100 Male riders in the UCI Individual Ranking and top Female riders. See how your riders are doing or better, get yourself a license and participate! Events are listed HERE.

More info through your national cycling federation or consult the www.uci.org website.