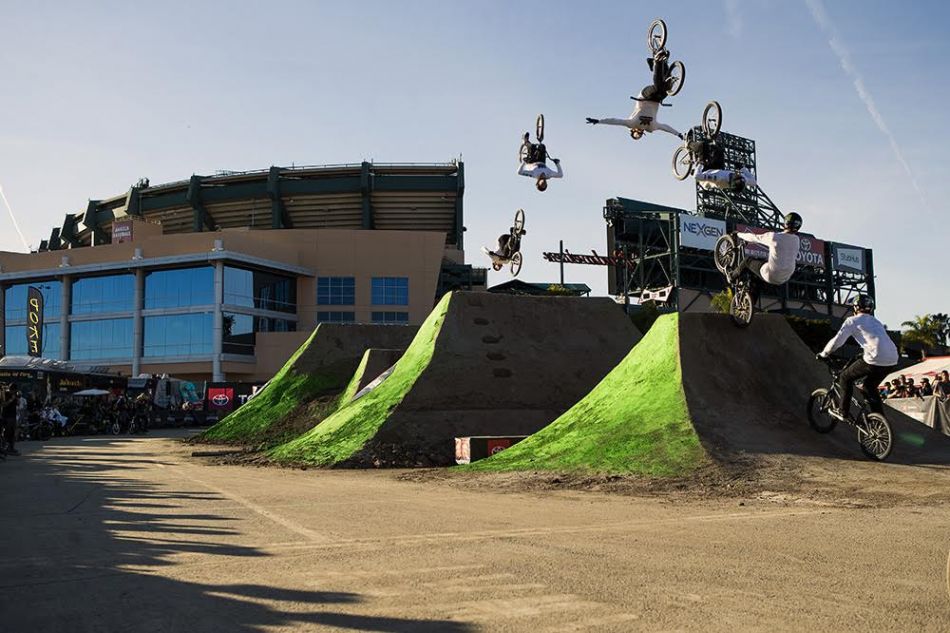 a bit soggy) jumps were ready for 40-some-odd riders of all ages and capabilities. At no other event will you find 40-year old legend Cory Nastazio on the roll-in alongside 11-year-old phenom Rider Lawrence, but that's the beauty of the Toyota Triple Challenge. Pushing into the night, the 40 riders absolutely sent it for one of the final 15 spots alongside overall winner, David Godziek, in the 16-rider semi-final. Lots of riders appeared to be saving their best stuff for the big show of the final competition, except Monster Energy's Buckworth who came out firing by double flipping the first set straight into a no-handed front flip over the second.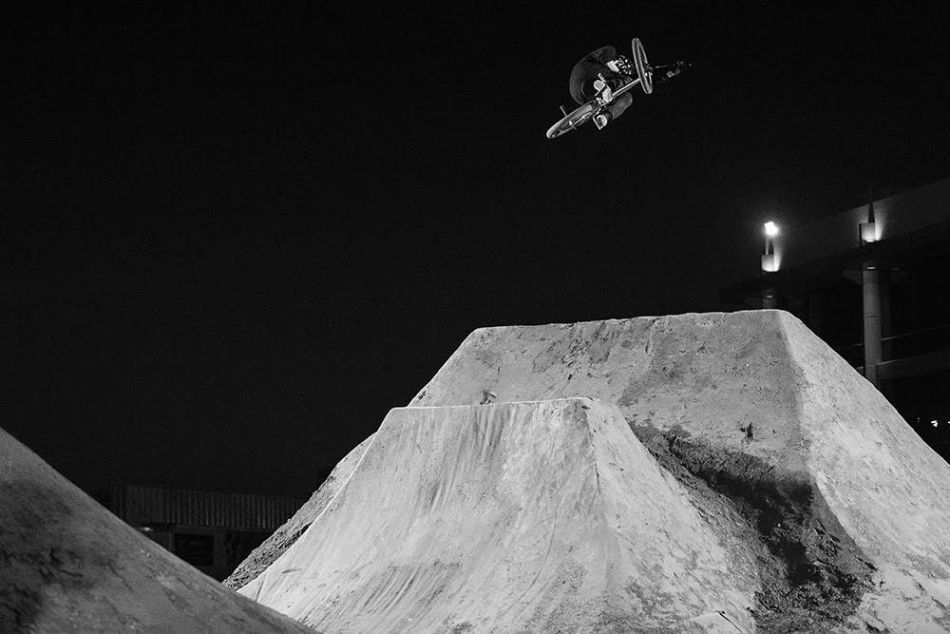 Joined by a stacked Monster Energy field for the semi finals to include Leandro Moreira, Colton Walker, Kevin Peraza, Pat Casey, James Foster, Alex Nikulin, and Monster Army riders Peyton Wessells and Brock Horneman, Buckworth ended the night in the top spot for the final eight.
On the day of the finals the sun was shining, the dirt jumps were riding faster, and the semi-final pushed the field to just eight.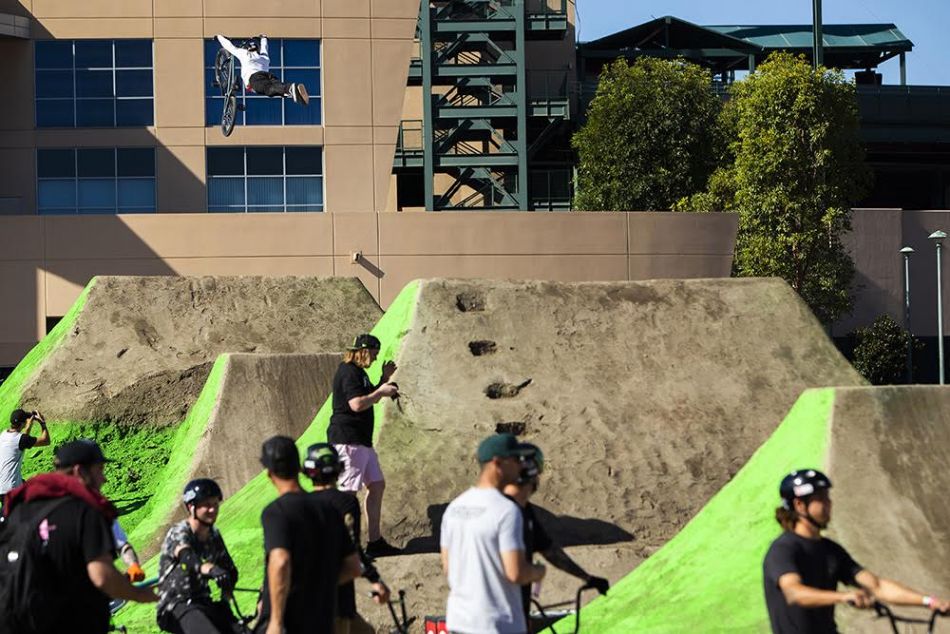 Top qualifier Buckworth was methodical and perfect in his approach to finals executing a double backflip and a frontflip for his first run, double backflip and a no-handed frontflip on his second run, and a no-handed double backflip and a no-handed front flip on his final run.
"Even though I do double flips pretty much every day and on all sorts of obstacles, that jump may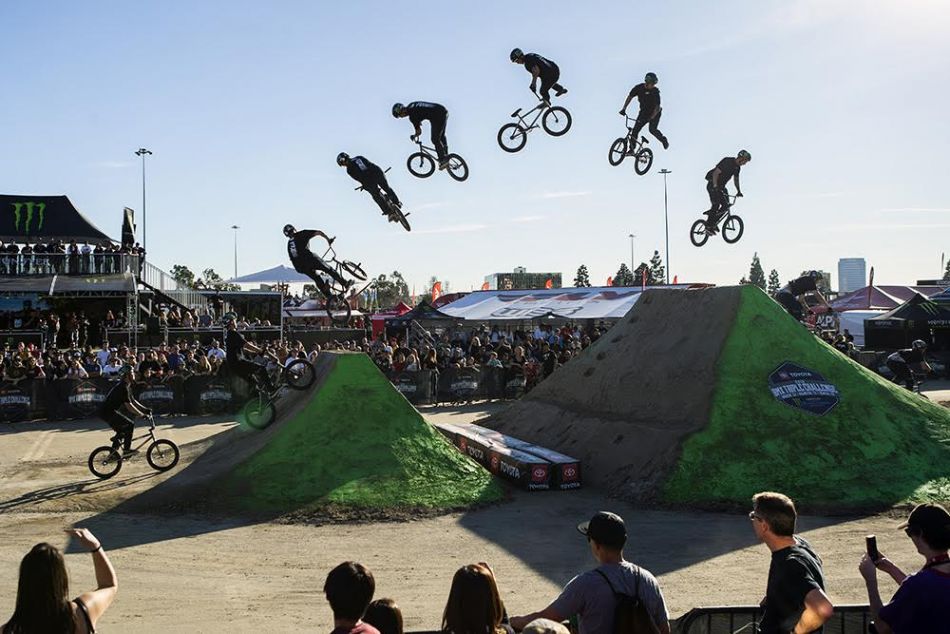 have been one of the hardest I've done," said Buckworth. "I was definitely rolling the dice a bit so I was super pumped to pull that off."
Last year's champion Godziek pulled an insane 720 front flip followed by a cashroll, but it was Monster's own Casey that appeared to be infallible.
Casey stomped several runs throughout the day, including a 360-superman seatgrab straight into a double superman seatgrab. But it was the combination of a 360 triple tailwhip and cashroll table that won him the top spot. Always on the humble side, Casey had the following to say after the event: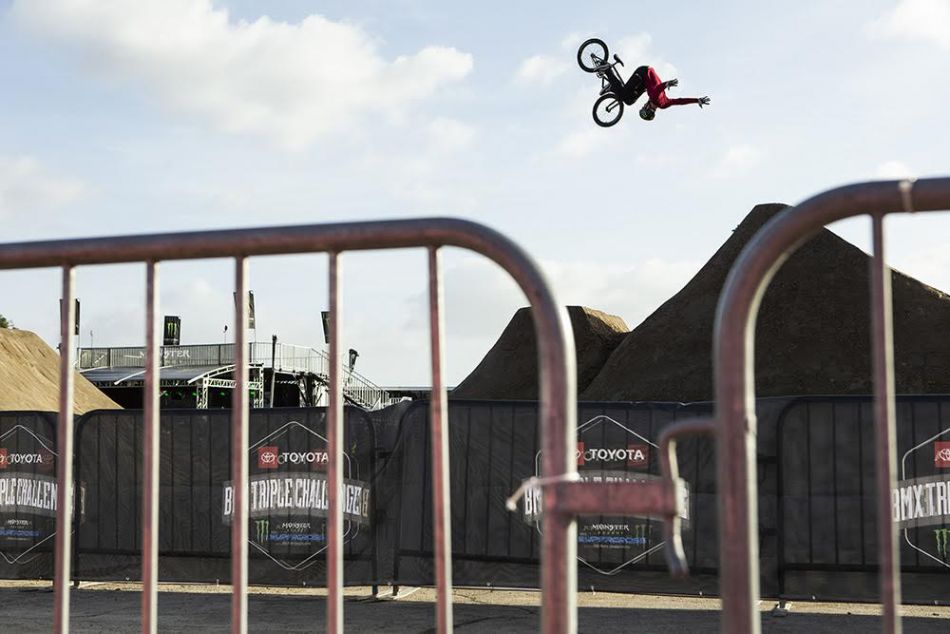 "Honestly, I wasn't expecting to win after I saw David [Godziek] and his run. I didn't think anything could beat that. I just stayed clean, dialed, and did different runs that I wanted to do."
Casey has an incredibly busy year ahead, but he'll be spending the next couple of weeks revamping his Dream Yard and working on a new project for Monster Energy before the next Toyota BMX Triple Challenge, which takes place in Arlington, Texas, on February 16th.

By Monster Energy