tribute to the great man himself than holding a vert contest as part of the jam. If you've never been to Skaterham, check the pictures.. Yes it is indeed an old church. Amazing venue!

"Hold it and they will come" said nobody at all, but damn, if someone had said it, they'd be right. From the minute the door opened in they came. The sign-up lists swelled, and what I thought would be a casual afternoon of a few stuntmen flinging themselves around for a pair of grips turned into a hefty full on contest!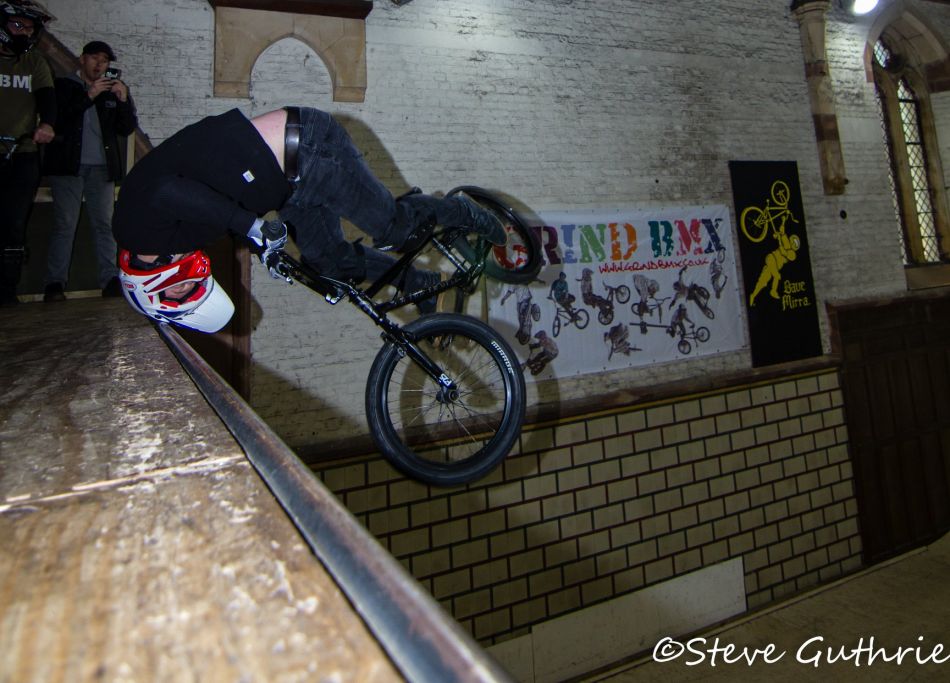 The Vert Squirts kicked off the afternoon, and the under 13s were loving the more accessible vert ramp on offer compared to the behemoths found elsewhere. Ian Morris not only sponsored the contest through 4down, but also brought along Spike and Sonny Flynn who rode great and took the top two spots. Kodee Jakins, a previous under 13 champ, came out of (football playing) exile and rode great for third, with the class rounded out by Oscar Perkins (Leon P's ripping little nipper) and Skaterham local Kyle. All got prizes from the sponsors and walked away happy.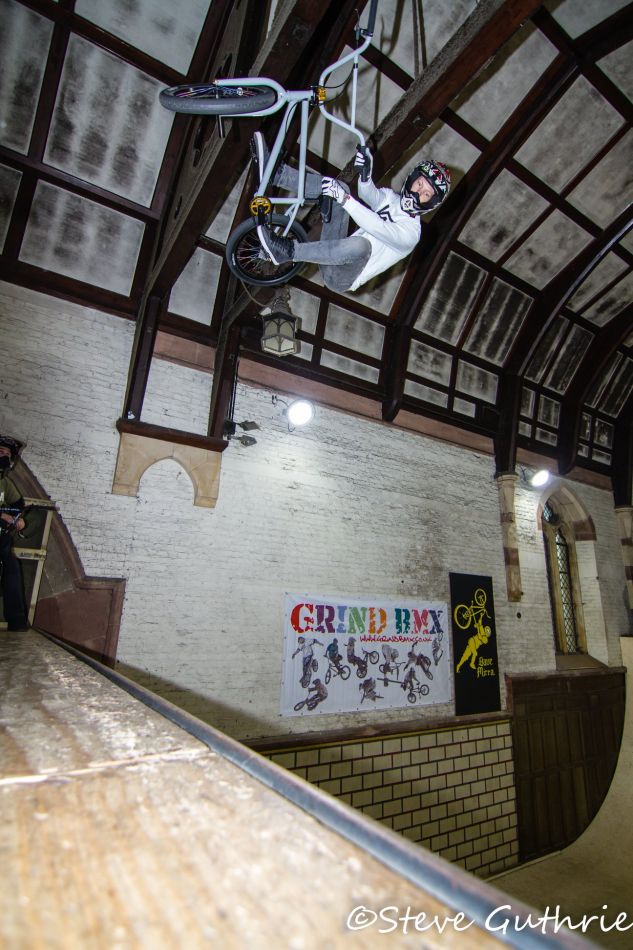 Am Vert was up next, two 30 second runs, best run counts, with 11 very diverse riders flowing on the ramp in all kinds of styles. Check the results and pics, I can't remember specific tricks for you but do remember this was the second comp of the day and I'd nearly lost my voice by the time they were done. Awesome riding, with Henry Oliver smashing it for first place.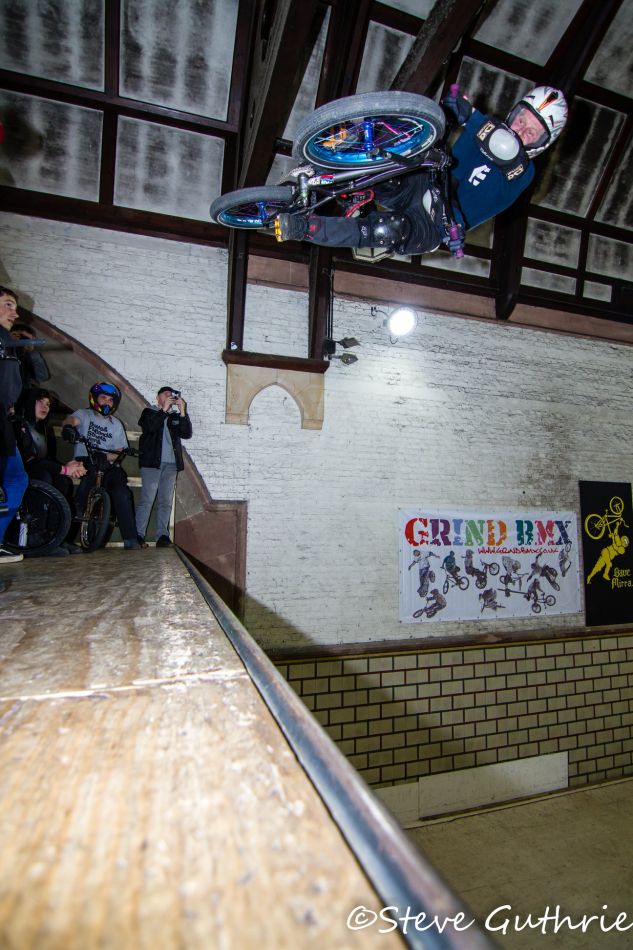 A new class has been introduced for 2019.. The over 40s, AKA veterans. Hands down this was my favourite class. Although we couldn't persuade Jon Taylor and Mike Canning, both in the crowd, to enter, we had a STACKED group of 13 riders that brought some genuine legends out of the woodwork. Bristol Cider Riders were in full effect, sadly Paul Brown took a nasty slam in practise, breaking vertebrae, arm and wrist but being such a beast he walked out to wait for the ambulance. Still in hospital 2 weeks later as I write this, heal up Browny, you're amazing!

The riding in this group was simply NUTS. In equal measures, terrifying and mind-blowing. Scary Boy Mark Whitfield surely took near miss of the bay with a wild coping helmet bonk on the way IN and OUT of a flair. He sat out his second run for some reason. Dennis Wingham naturally took out some of the crowd, Cong applied the rules correctly, and Mike Mullen showed he is still defying the ageing process and took the win.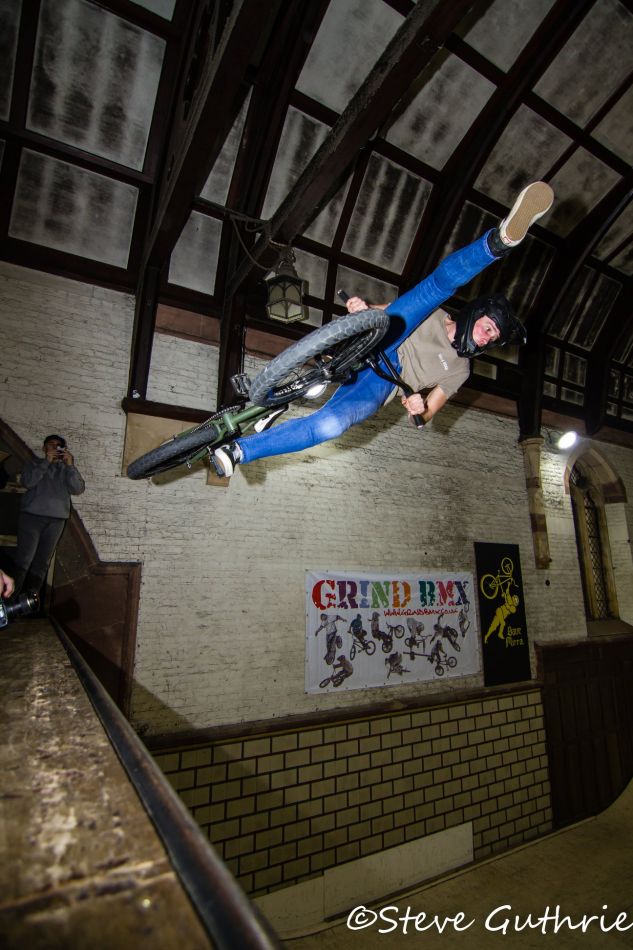 Pros were up last, time was tight, and we had 13 riders to get through.. Again, the riding level was nuts. I was stoked to see the age range in this class, from teenagers who aren't afraid of a spot of vertical, to many a salty old dog deciding to enter twice! Kaine Mitchell, Oakley Way and Paul Meacher fought it out for the top 3, I definitely remember a bar to bar to bar from Kaine, a double whip from Oakley, and a show of true vert power from Paul, keeping the height around double figures the entire run to take the win.

With a kid's birthday party knocking at the church door we got the scores added up, prizes given out, photos taken, and we were out of there.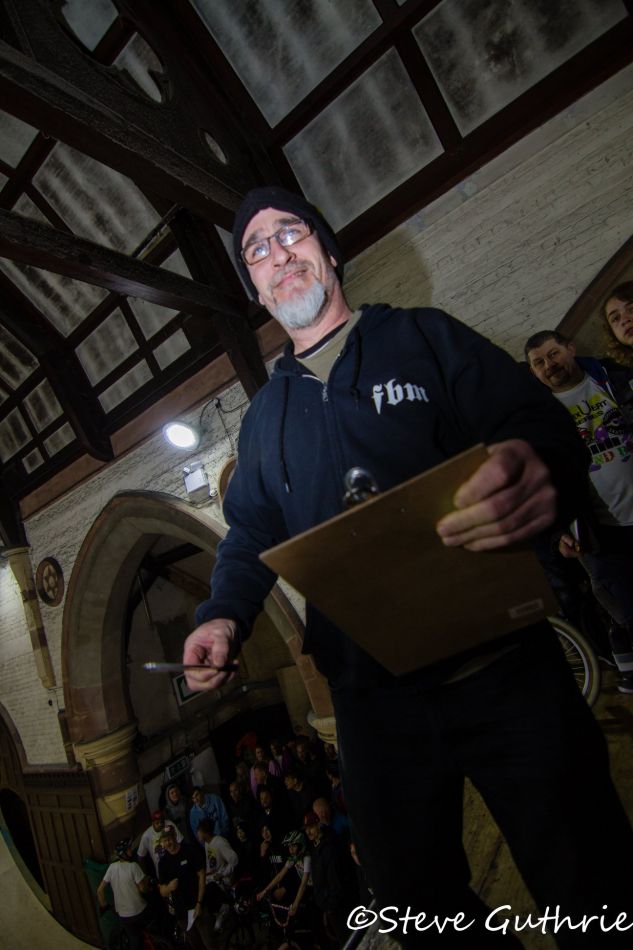 MASSIVE thanks to the sponsors – great to see Stu Dawkins, Ian Morris, Mason Smith and Trev Noronha coming along to support in person (and judge – cheers Mason!) as well as with product, thanks to Egg for judging and being the paramedic for Browny, Zach for multitasking with live feed and judging, and to Jenny for the computer whizzery!

Round two of the vert series will be on Saturday 3rd August at Southsea Skatepark as part of KOC (yes, King of Concrete) 2019, with the final round at Mount Hawke on Saturday October 12th. Did I mention both of these will be followed by a Ride On over 30s night? Well I have now. See you there.
Oh yeah, and all the entry fees (£823 taken on the door) went towards Skaterham Park and CALM – the campaign against living miserably. RAD!

Text: -Chris Job
Pics: -Steve Guthrie
RESULTS

Under 13s
1 Spike Flynn

2 Sonny Flynn
3 Kodee Jakins
4 Oscar Perkins
5 Kyle


Amateurs
1 Henry Oliver
2 Justin Gardner
3 Faz
4 Marley Martin
5 Steve Guthrie
6 Macky
7 Ant Walker
8 Neil Carter
9 Joe Rendle
10 Moz
11 Josh Burman


Veterans (Over 40s)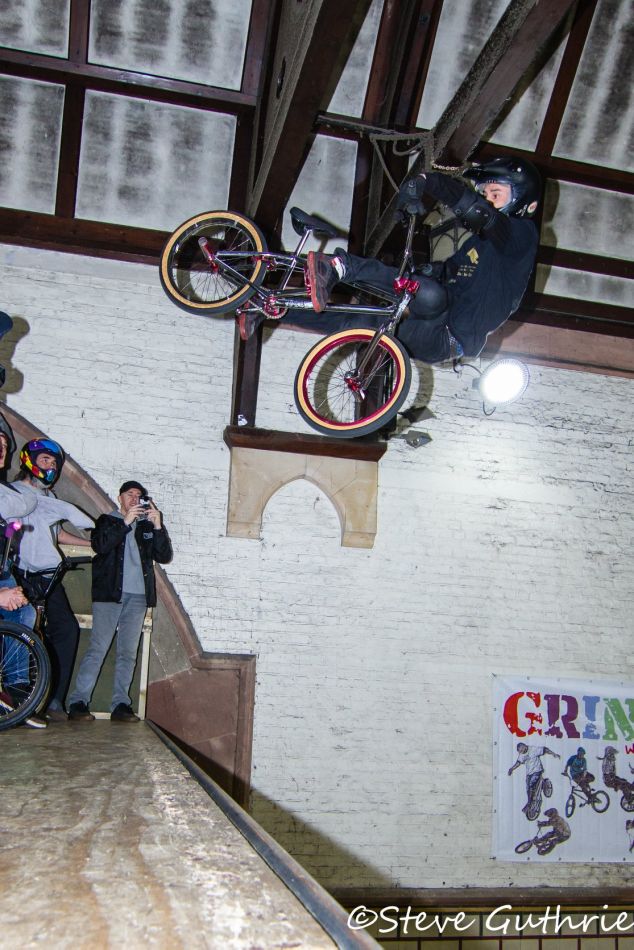 1 Mike Mullen
2 Cong
3 Dennis Wingham
4 Seb Bennerson
5 Mark Whitfield
6 Ellis Myerson
7 Nick Hayday
8 Darren Claggett
9 Paul Jones
10 James Jakins


Pros
1 Paul Meacher
2 Kaine Mitchell
3 Oakley Way
4 Harry Boucher
5 Sean Tompson
6 Leon Perkins
7 Tom Leaver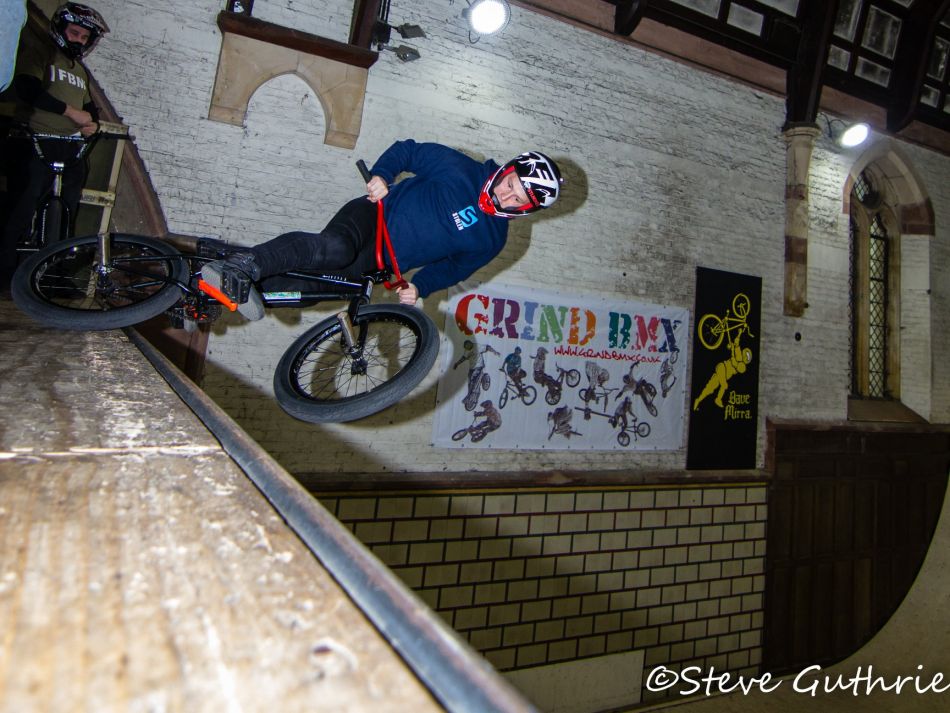 8 Barry Block
9 Ben Snell
10 Sam Hooker
11 Neil Carter
12 Paul Jones
13 Dennis Wingham
Pics by Steve Guthrie