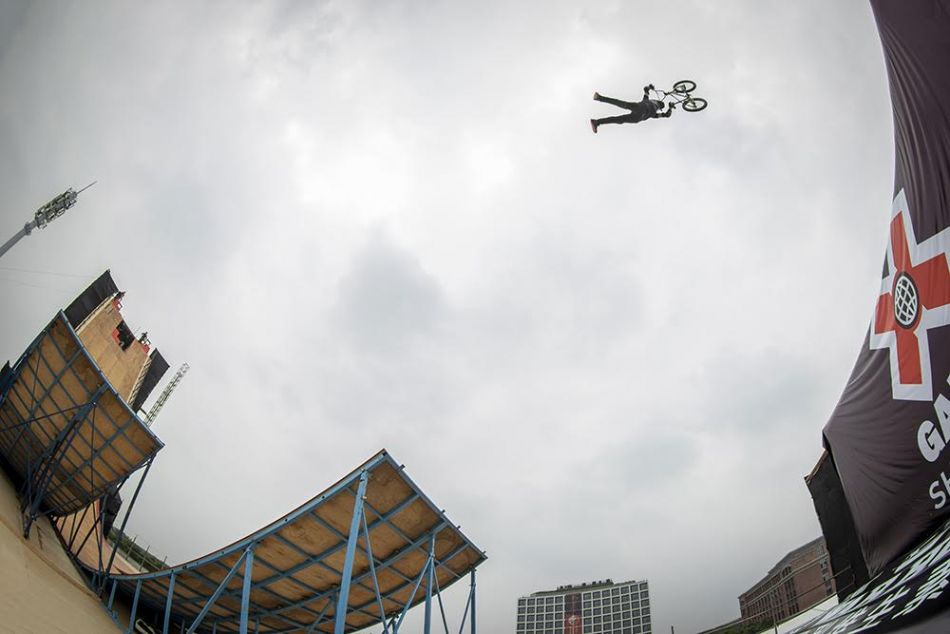 weight, as the level of Big Air competition reached an all-time high in Shanghai: With competitors posting perfect runs early on and newcomer Ryan Williams clinching the lead, Foster found himself trailing behind in last place as the action rolled into third runs.
Finally, Foster found the perfect run he was looking for on his third attempt: Starting from the top of the roll-in, Foster sent a huge no-handed backflip – taking his hands off the bike's handlebar in mid-air – over the big gap, followed by a massive, 17' 3"-high quadruple tailwhip on the 27-feet quarterpipe. The perfect landing earned Foster 87.66 points and a strong bronze medal finish.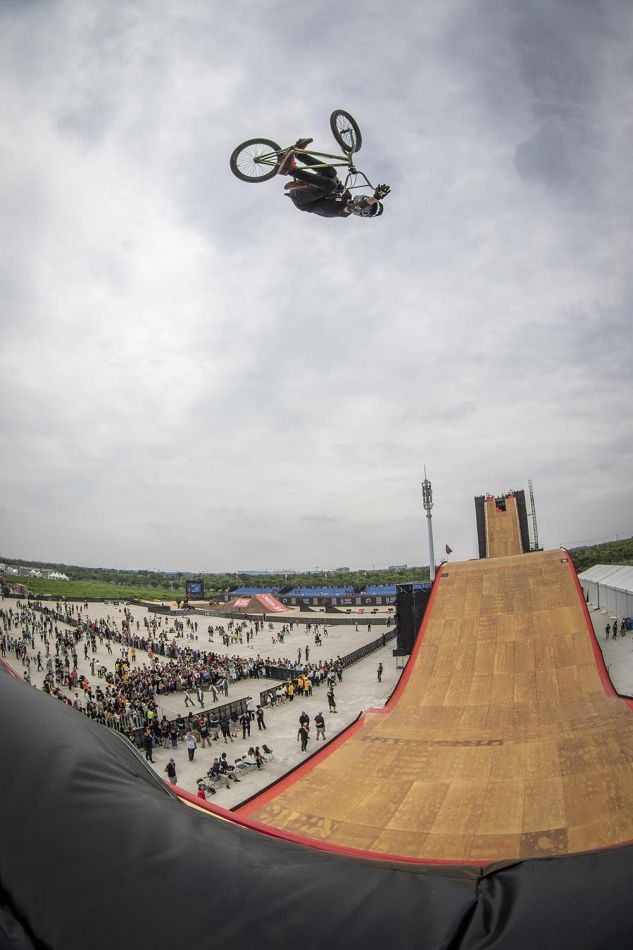 Today's bronze medal in Shanghai brings Foster's X games count to six medals (two gold, one silver and three bronze). Known as a fierce competitor, the 33-year-old made history at X Games Minneapolis 2018 by landing the world's first quadruple tailwhip on a vert ramp and stomped the first barspin downside triple tailwhip the year before. He has also proven his all-round ability by claiming bronze in BMX Dirt at X Games Austin 2016. Outside the contest arena, Foster is a regular performer on the Nitro Circus Live tour, where he performs in sold-out arenas in front of tens of thousands of spectators. When he's not competing or touring, he likes to polish his latest moves on his private backyard ramp facility in California.
Also putting strong show in Shanghai, Foster's Monster Energy teammate and Australian BMX legend Andy Buckworth put together a perfect routine on his fourth and final run: In the heated finals session, the 29-year-old from Lake Haven, Australia pulled a double front flip over the big gap, right into a perfect Flair aerial for 74.00 points and seventh place.
If you missed the live broadcast from X Games Shanghai 2019, you can watch a full replay on the official X Games YouTube channel online. Additionally, the 60-minute recap 'Best of BMX at X Games Shanghai' will air on ABC as part of the World of X Games series on Saturday, June 9 at 12:30 p.m. ET / 1 p.m. PT. Fans can follow the latest news and highlights across ESPN digital platforms, including XGames.com and X Games pages across YouTube, Twitter, Facebook and Instagram.