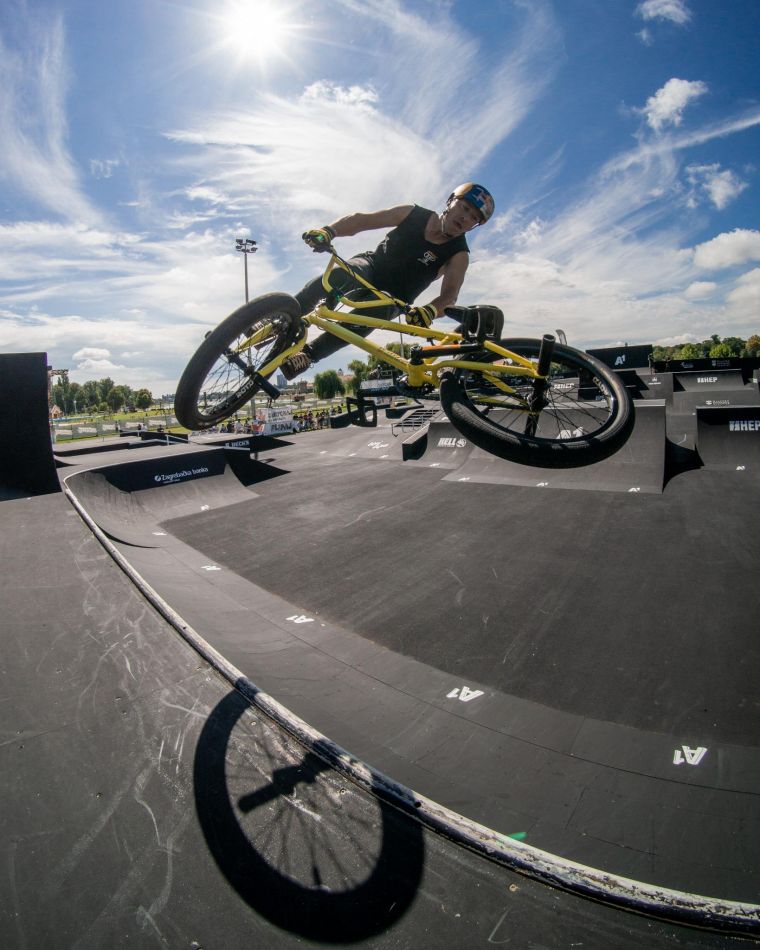 with at-home armchairs and settees, happily accepting the chance to see their cherished contest on SPTV. The one constant that remained the same is the sheer adrenaline with which the riders shower their beloved supporters.

The skatepark on the left Drava riverbank was home to no less than three BMX finals that welcomed 36 riders. Even the amateur category was world-class, in which gold was won by 14-year-old Kristóf Krausz from Hungary, that swept the competition with over 30 point difference, so in the second place was his countryman Varró Áron – who's only 10 years old. Ranking third was Denis Lalić, rider from Osijek, who defended pride of Croatia with his bronze medal and showed skills that he perfected in this skate park on the left Drava riverbank.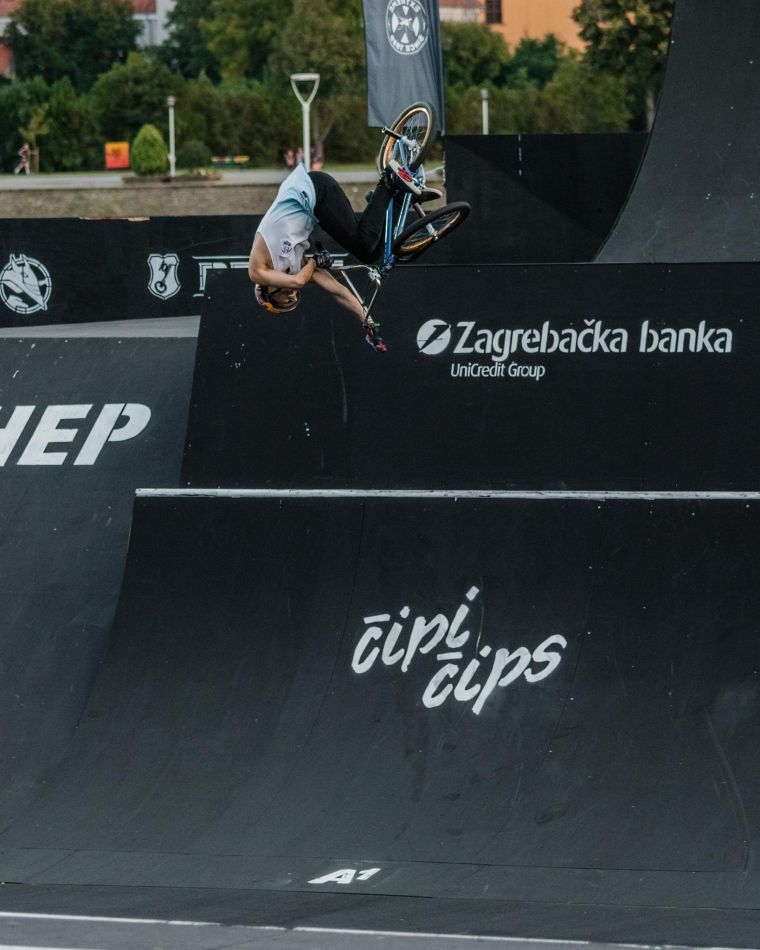 Marin Ranteš, the pillar of the Croatian pro BMX scene, was set to conquer the Tokyo Olympics. Upon returning once again to Osijek, his second home, Ranteš announced a shining result. Aside from celebrating as victor in the Croatian National BMX Freestyle Championship, overtaking second-place Fran Zeman, winner of earlier Challenge Tour in Rijeka, and third-place aforementioned 18-year-old Denis Lalić, Ranteš wrestled the European BMX aristocracy, but in the end he missed the winner's pedestal and finished 5 th.

Months of painstaking practice paid off for all, even for some underdogs, but gold medal in the end went in the hands of Jack Clark from Great Britain, who excelled in the second run and impressed the judges. "I've been coming to this event for five years now and this is the first time I've managed to get first place so I'm very very happy. I don't really know what to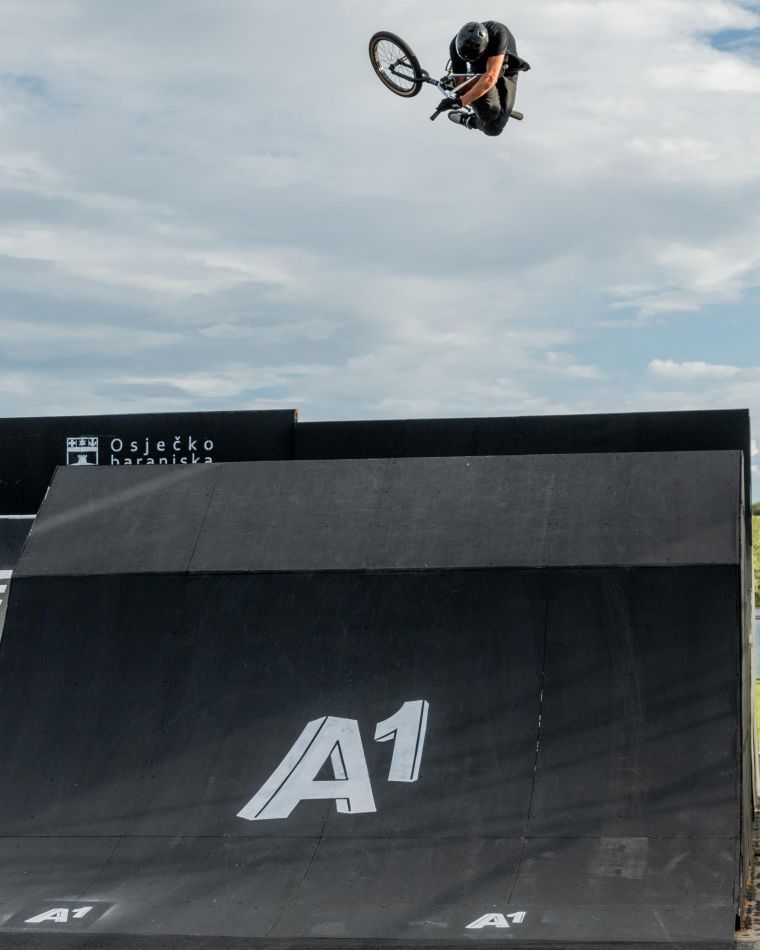 say, I'm speechless. Thank you Pannonian and everyone at this event for such an amazing time, it was incredible and I will be back for many more years. Obviously it's a lot different. I sometimes struggle with a little bit of pressure sometimes you put a little bit too much on yourself and like this it felt more like a session with my friends riding hard" – said Jack Clark, the winner of the 21st Pannonian Challenge.

Breathing down his neck were second-ranked Istvan Caillet from France, who used Osijek's skate park the most, while Daniel Dhers – legend of Pannonian Challenge and whole action sport, finished third. The extravaganza was an instant hit in the social network universe. Undoubtedly rooted on by the entire population of Croatia,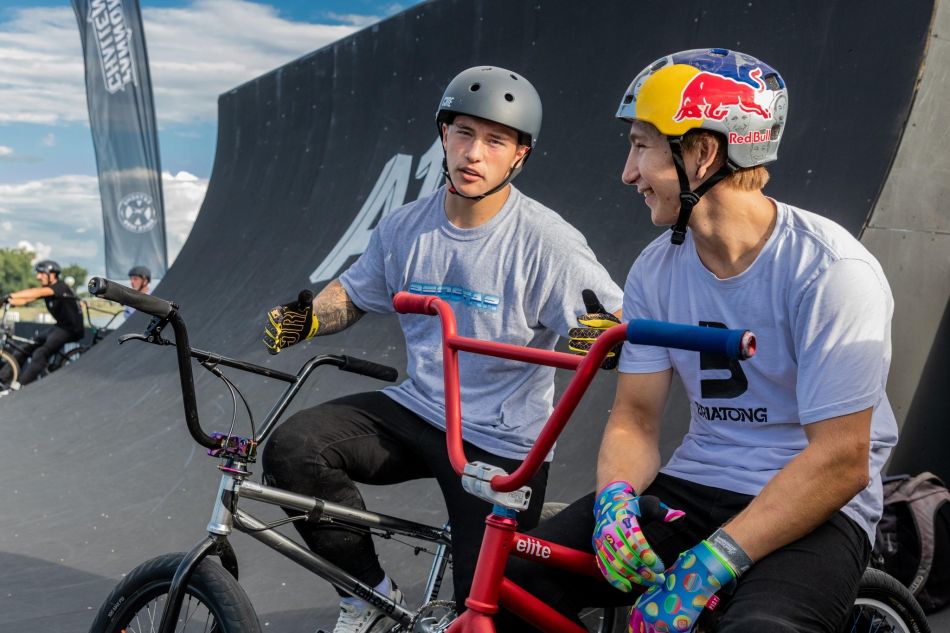 Ranteš will have to wait next year to win the Pannonian Challenge. "It's not what I expected. The first run it was good, except last 15 seconds after the fall, while in the second run my shoulder popped out. But everything is good and I am happy that I'm not injured. This Pannonian Challenge is different witouth the crowd, but I am sure that everybody followed the competition online and on their television" said best Croatian BMX rider, Marin Ranteš.

The Osijek crowd still has not forgotten his last year's exhibition of this rising sport's charms. One thing we know for a fact: even in these extreme times, Pannnonian Challenge has managed to put on a premier spectacle, living up to the expectations of both the athletes and the crowd.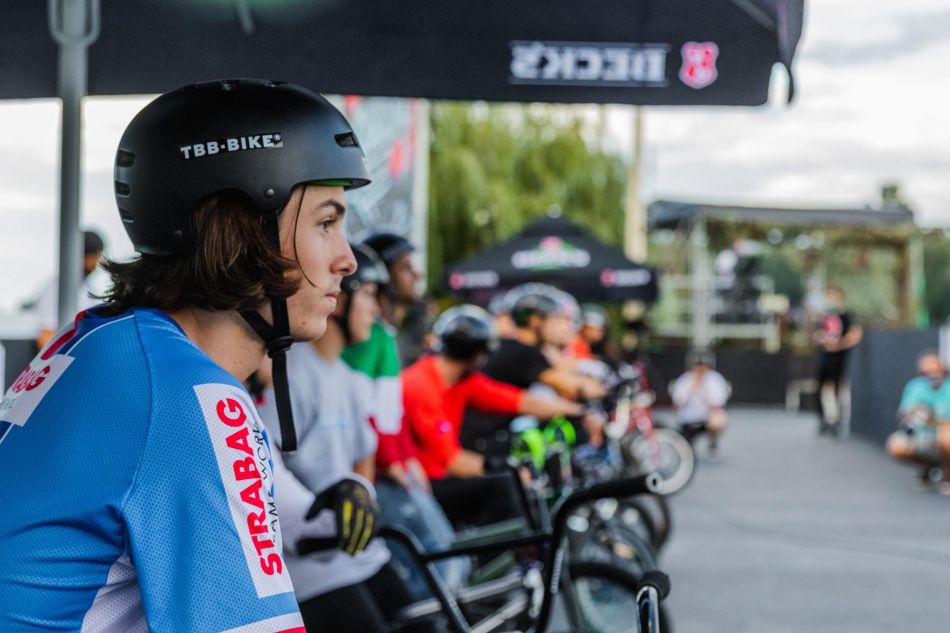 Results Pro Park Men. 2020 Pannonian Challenge. Osijek, Croatia.

1 Jack Clark 1994 GBR Essex 86
2 Istvan Caillet 1992 FRA Toulouse 82.83
3 Daniel Dhers 2000 VEN Caracas 81.5
4 Michael Beran 2000 CZE Pardubice 80.17
5 Marin Ranteš 1995 HRV Varaždin 79.83
6 Zozo Kempf 1996 HUN Gyula 75
7 Kieran Reilly 2001 GBR Newcastle 73.67
8 Anthony Jeanjean 1998 FRA Sérignan 72.67
9 Martin Habada 2000 CZE Prague 68.33

10 Alessandro Barbero 1984 ITA Ceva 68
11 Kryštof Odehnal 2001 CZE Valašské Klobouky 65.67
12 Jack Maguire 2001 GBR London 63
pannonian.hr

Photos by Pannonian