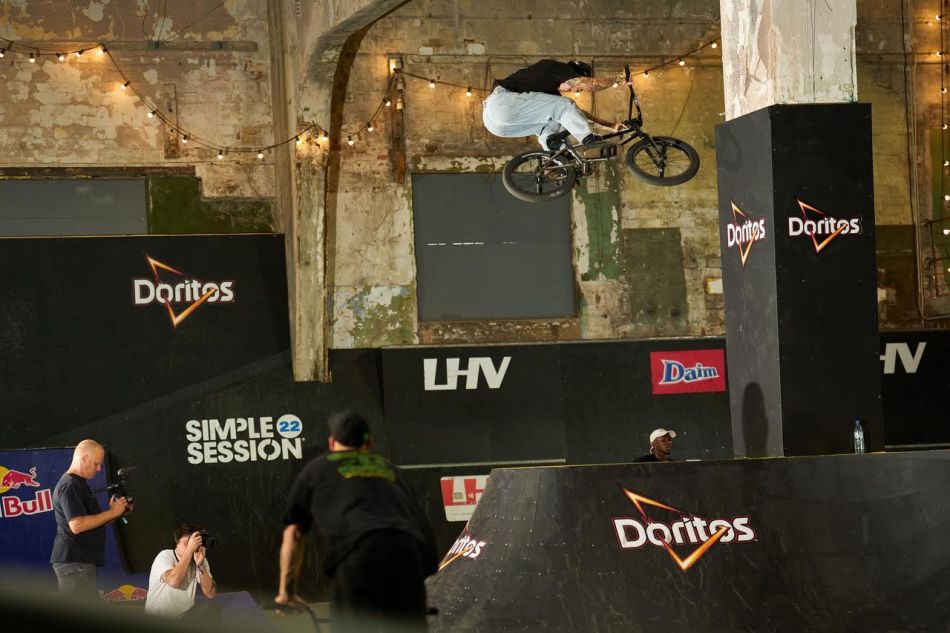 festival atmosphere. Brothers Risto, Mario Kalmre, and Piret Kull started the now world-renowned event series in 2000. This year, the event once again featured free-to-the-public events such as concerts, DJ sets, as well as an outdoor festival area, mini ramp jam, and movie screenings.
Here's how the action went down for Team Monster Energy at Simple Session 22 in BMX Street where Monster Energy's Felix Prangenberg Claims Second Place
During the BMX Street final, the crowd at Simple Session created the kind of tumultuous energy the contest is known for. Monster Energy's Prangenberg coasted into the final as the first-place qualifier. But on his first run, the German all-round rider suffered an unfortunate crash. This left everything riding on the second and final run – and Prangenberg delivered a comeback run for the Simple Session history books.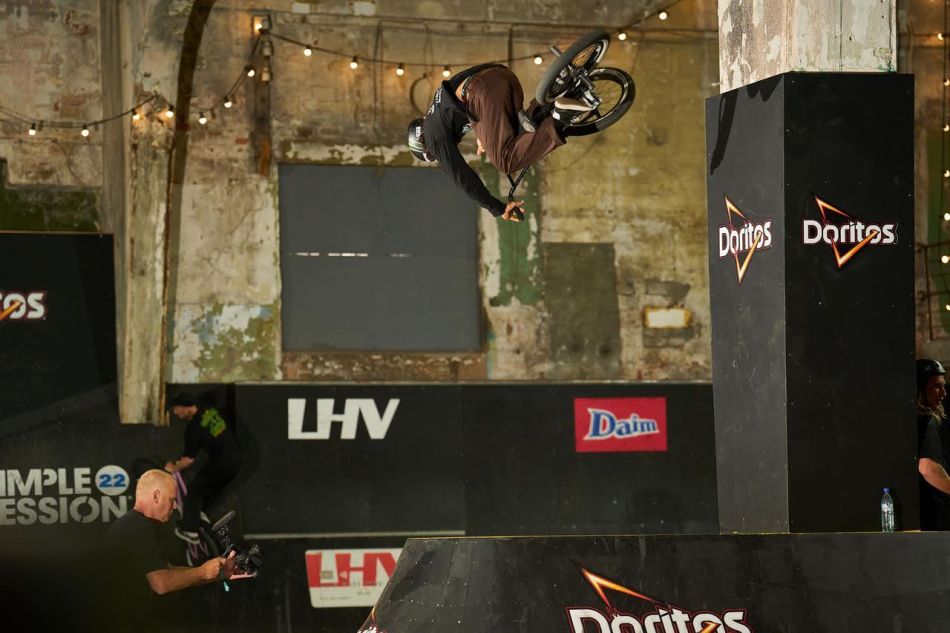 In front of the roaring crowd, Prangenberg put down bar spin into the bank, nose grind revert the rail, nose pick on the barrier, foot plant over the rail, backside 180 transfer from Hubba to Hubba, bar spin 180 to tail whip 180, 360 fakie on the wall ride, peg grind 180 the rail, huge 180 over the spine, big 540 off the platform and flair on the quarter pipe. When all was said and done, the run netted Prangenberg 96.66 points and a close second place behind Australia's Boyd Hilder in first place with 97.5 points.
Respected as one of the most innovative BMX street riders, Prangenberg claimed gold in BMX Real Street and silver in BMX Street at X Games 2021. The German team rider, also known for 2021's Monster Energy-produced 'Urge' video part, now owns three X Games medals (1 gold, 2 silver).
Prangenberg was joined on the podium by UK team rider Jordan Godwin. The street technician stoked the crowd with switch tricks like a switch hanger to switch-foot switch crankarm grind to 180 down the handrail, peg grind 360, and grind up to manual to grind across the box for the highest run score of 94.16 points and fourth place.
Also advancing all the way to the podium in Estonia, Monster Energy's Kevin Peraza took fifth place with a solid run in the final. Representing Mexico in this international contest, Peraza blasted a massive 360 over the spine, down whip the pyramid, layback on the big wall ride, and 360 to bar spin for 92.33 points.
For more on Felix Prangenberg, Jordan Godwin, Kevin Peraza, and the Monster Energy BMX team, visit monsterenergy.com.