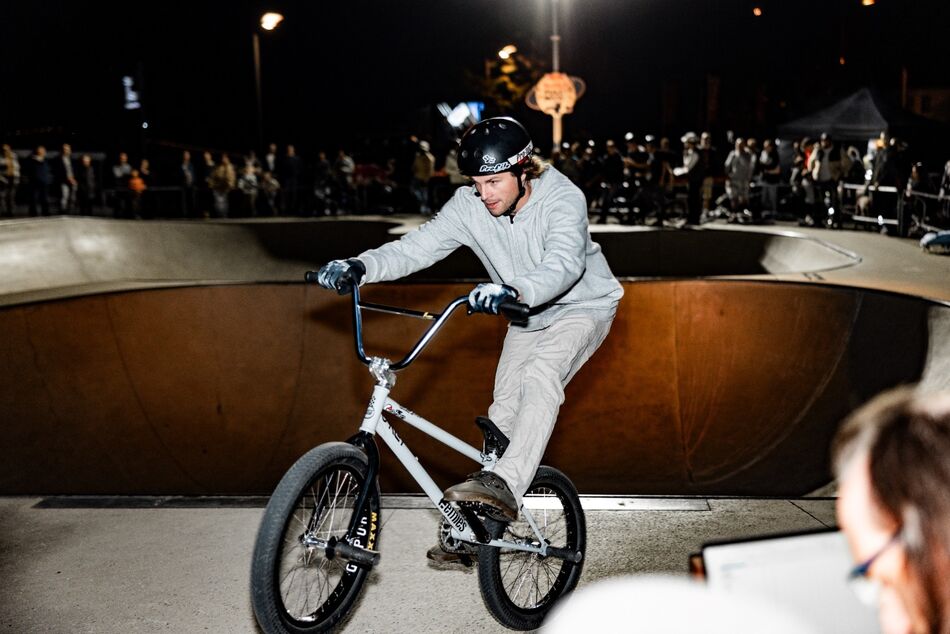 was going to throw down during their two runs. Kortrijk locals were riding like true pool sharks, ripping through the deep section and boosting high. Others were taking a more technical approach and pulling tricks in the lower spine set-up. To boost morale, MC Egon was hyping up the crowd and the riders.
Thanks to the correct judging of Pieter Possenier, Michael Van Nieuwenhuyze and Jelle Harnisfeger the top 3 was opened by Kortrijk local Kevin Meyhui who can navigate the bowl blindly. 2nd spot was for heavy hitter Kenneth Tancré with his whip combos. And the number 1 spot on the podium went to Sem Kok, who was going faster and higher than anyone else. Even more impressive when you know this was Sem's first time riding this bowl, under artificial light.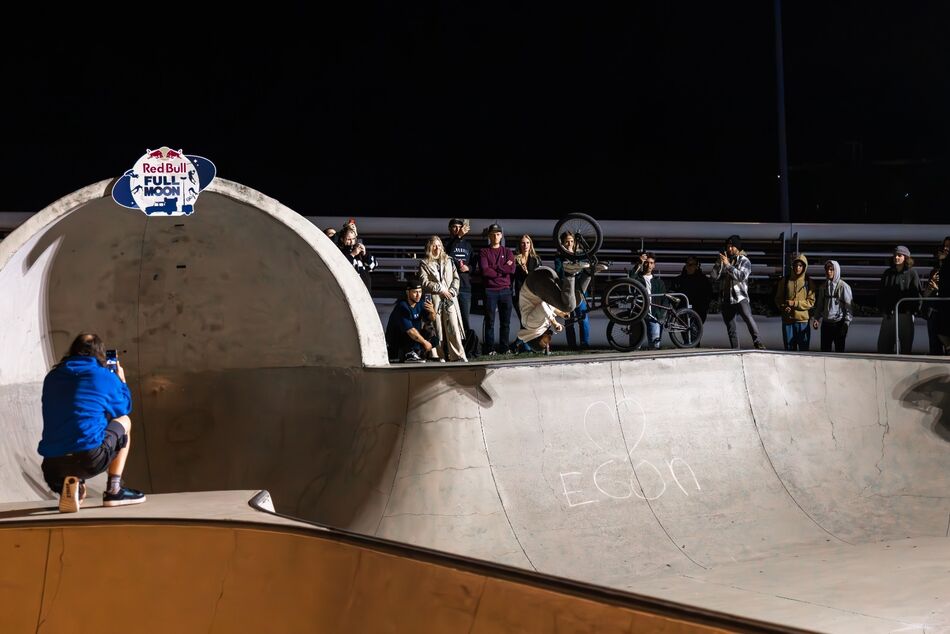 For the best trick jam, everyone got 30 minutes to give it their best shot and the crowd went even more wild for all the tricks the riders were throwing down. Yonas Broeckaert went for an impressive manual line halfway around the pool just to 180 back into it. Gerben Grootaerd massacred the guardrail with a gap to double peg and Brent Minne brought back his flair drop-in. Winner was BSD street rider Louis Brouckaert with a first try 360 barspin drop from one of the tallest quarters in the bowl.
All the riders went home with a big smile and energy that will last them until the next jam or contest.

-Egon Temmermans