level of the world. The 32 years old French lady dominated in the qualification phase and then continued in the final to score a 87.66 for her near-perfect run. The judges rewarded her performance based on flow, difficulty of tricks, variety of tricks and bike control. On top of that, her execution and consistency of her final 2 ½-minute final run was better than that of her competitors'. Brazil's Laetitia Moda came closest with a full run scoring a 84.50. The new rider on the UCI BMX Flatland scene is certainly one to watch moving forward. The results at next year's UCI World Champs might look different if she continues to work hard on her riding.
The future however is breeding in Japan. 18 years old Kirara Makagawa and 17 years old Sakura Kawaguchi finished 3rd and 4th respectively and have one another to push their riding even further. After qualifying in 3rd place the finals for Jeanne Seigneur from France did not go as well as the previous day. A few too many little mistakes cost her a podium spot to end up in 5th place at Glasgow Green, the location of this year's world's.
Japan passes on the rainbow jersey to Yu Shoji
Making it to the final 8 wasn't an easy feat in the Men Flatland class. The starting field narrowed down from 36 to 16 in the semi finals to 8 finalists who were all shooting for a top 3 podium spot. When things really start to matter it is pulling out all stops for the riders. Tricks that have been in the works secretly and have not been shown to the masses come out. The preparation is now about to pull off and the massive crowd was ready for the good show. The experience could be found with 6 out of 8 finalists but two 21-year old riders ended up in first and second. That meant that Viki Gomez (ESP), Masato Ito (JPN), Sietse van Berkel (NED) and last year's UCI World Champ Moto Sasaki (JPN) were not in the top 4 this time.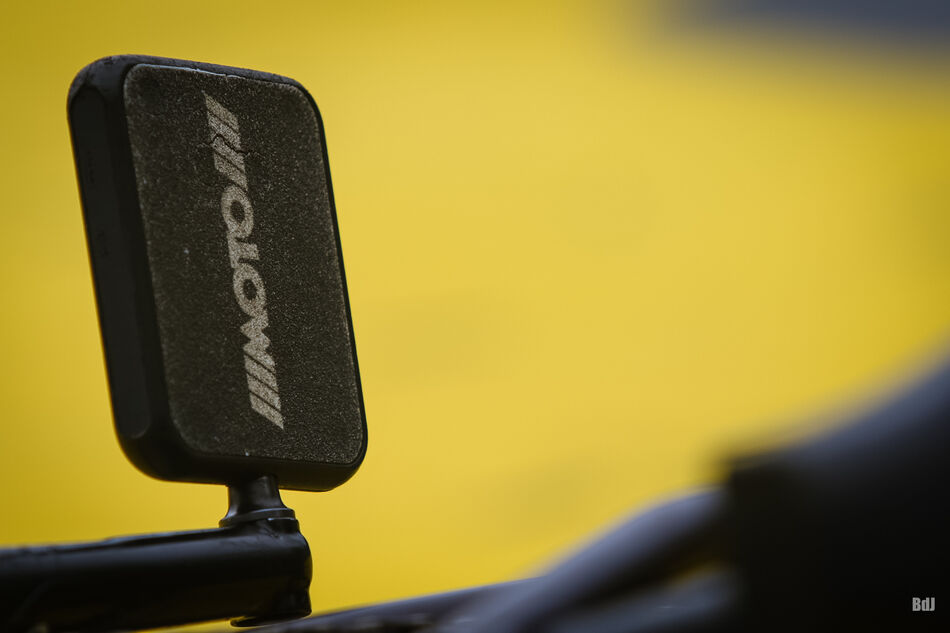 Experience got them to the final 8 but for them it stopped at places 8-7-6-5 respectively. 36 years old Jean-William Prevost (CAN) took an early lead on the scoring board after a fast spinning run full or original tricks. It is amazing to see all the different styles in high level competition and Jean-William certainly was one of the favorites for the people who came to watch.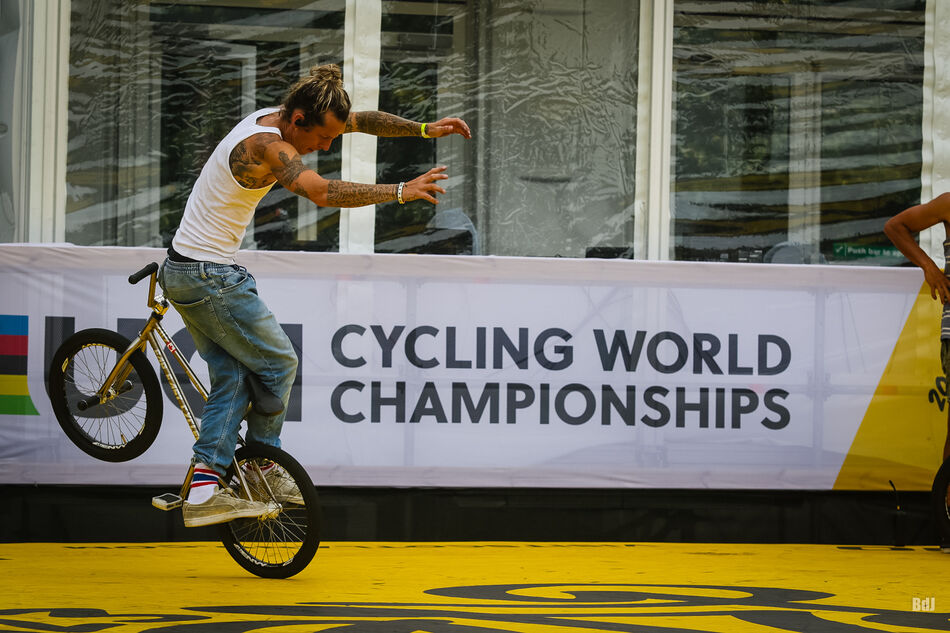 When you follow Matthias Dandois on his social media channels you know that the Frenchman got ready for the World's. The Frenchman won the comp back in 2021 and was motivated to take that jersey back to France. New tricks were performed, steps were made, fun was had and after 3 minutes a score of 88.00 appeared on the scoreboard. At that time it was good for second place after Yu Shoji (JPN) had delivered the run of his life. His fast spinning moves with fast switches were hard to follow but the UCI judges caught it all and put an incredible score of 94.16 on the board for the 21-years old phenom. Only youngster Kio Hayakawa from Japan got a chance to top this score but his final run was not as smooth as his qualification run so he had to settle for second place.
All in all the Flatland World Championships will go in the books as a great event with amazing riding and happy faces. It brought the BMX Flatland community together in a new place. In 2024 it is back to Abu Dhabi for more rainbow jerseys and gold medals.
Men:
1) Yu Shoji (JPN)
2) Kio Hayakawa (JPN)
3) Matthias Dandois (FRA)
Women:
1) Aude Cassagne (FRA)
2) Laetitia Moda (BRA)
3) Kirara Nakagawa (JPN)

BdJ

Pics by Bart de Jong / @fatbmx