companies or cities. It's still a riders event by riders for the riders and behind the scenes it's me with a couple of friends. But we continue to kick ass! Estonia is super small and the scene is tiny. But that is actually one of the reasons the event blew up, I think. The scene was non-
existent back then. I wanted to have a bigger scene and something happening. So one way for it to happen was to push the event and have all the pros over from abroad. The scene is not huge now either but much bigger than it was when we started. It was literally a few riders only. Current local riders also starting to get really good.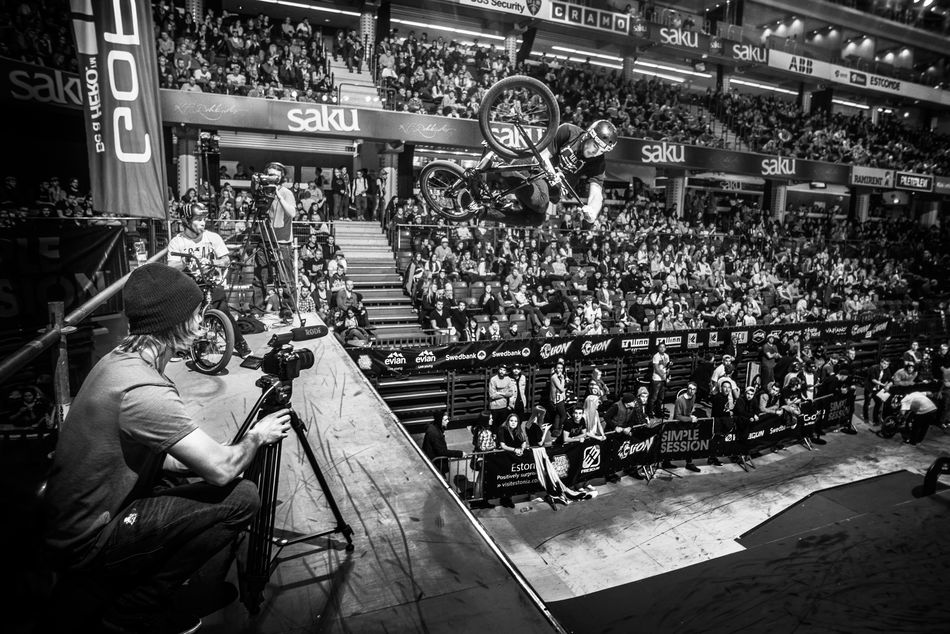 We didn't know shit back then, as there was no role models and even no Youtube. Just a couple of VHS videos and DVDs we got our hands on. So to have the pros over was kind of a solution to not having any role models here yet. Same goes to the contest exposure and coverage. We would have never needed it like this if we would have been based in Western-Europe or USA. But being based out here in the far corner of the world in the BMX industry side of things, we needed that extra push. So we worked for it. All that helped for the event series to grow and put Estonia on the map.
How does it make you feel that all those stars have come to your hometown over the years?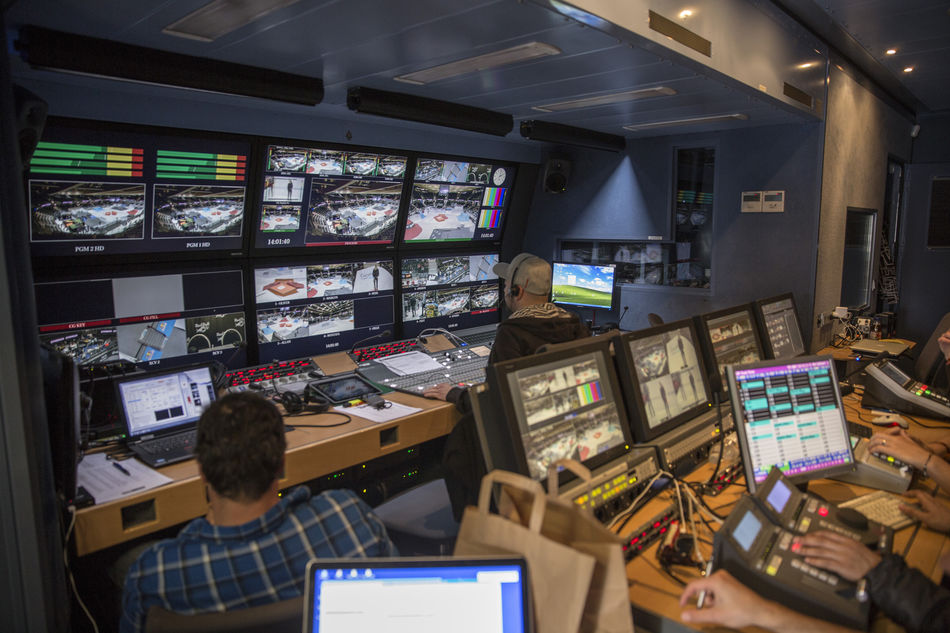 Risto: Even though it's been a constant for many years now, it still feels totally amazing. Been hosting pretty much all the big names over the years from legends to newcomers. Both park side ofthings – Dave Mirra (RIP), Chase Hawk, Dave Freimuth, Joe Rich.... and street side of things – Nigel Sylvester, Garrett Reynolds, Dennis Enarson, Ty Morrow... The list is endless. It goes well beyond the participating riders too. I was humbled to have Mat Hoffman over last year as a guest of honor. He actually ended up judging the contest and sitting in the judges panel for hours on straight. Mat was stoked on the whole event and impressed how it brought the whole BMX community together under one roof.
Was so good to have Chris Doyle over commenting our Finals LIVE show, this year Corey Bohan will join him on the job. Mark Losey is coming for the first time this year. I had his RideBMX posters decorating my walls when I was 16 and had just started riding. It's still surreal. People don't realise where BMX was here when we got started. We were literally the only riders in the whole country, there was maybe 5 or 6 of us. There was no internet either or at least no social networks or Youtube, so we were in the middle of nowhere in the BMX community sense of things. It might feel like the norm these days, but it's still astonishing when I think back to it, how things have grown for the event series. It seems quite a miracle. Just want to take the opportunity to thank everyone who have been coming over, all the old and new faces and their continous love and support towards Simple Session. Same goes to the skateboarding side of things too!
Who's missing on that list? Who would you like to come overat some point to experience Tallinn?
Risto: Over the years we've hosted most of the top pro riders from all over USA, Europe, South-America, Australia and even Asia.The worldwide BMX community is big though and of course there are still many riders who haven't been yet and up-and-coming riders who would be great additions to the event. From who-haven't-been-here, in the park side of things, it would be amazing to host Kris Fox for instance. In street Dak Roche. Dennis Enarson has competed at Simple Session for a few times, but that's years ago, so it would be amazing to have him back. Simple Session always welcomes new talent too. One cannot have every single top rider in the world at one single event though. The list is also not made out of rubber, we're overbooked as it is. The interest to ride Simple Session is overwhelming.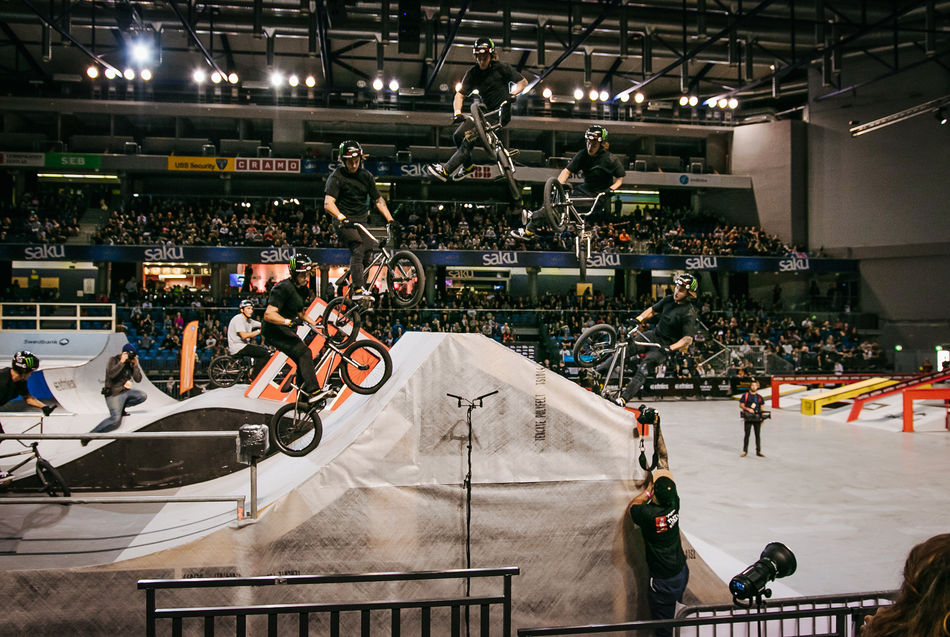 A lot of heavy hitters in the line-up on http://session.ee this year. In street Garrett Reynolds, Bruno Hoffman, Devon Smillie, Reed Stark, Broc Raiford, Simone Barraco, Billy Perry, Ed Zunda, Ben Lewis, Courage Adams, just to name a few... In park Kevin Peraza, Mike Varga,Tom Dugan, Ryan Nyquist, Daniel Dhers, Larry Edgar, Pat Casey, Nick Bruce and may more. The list is stacked!

When you walk through the city, do you have BMX related memories in every bar/restaurant all the time?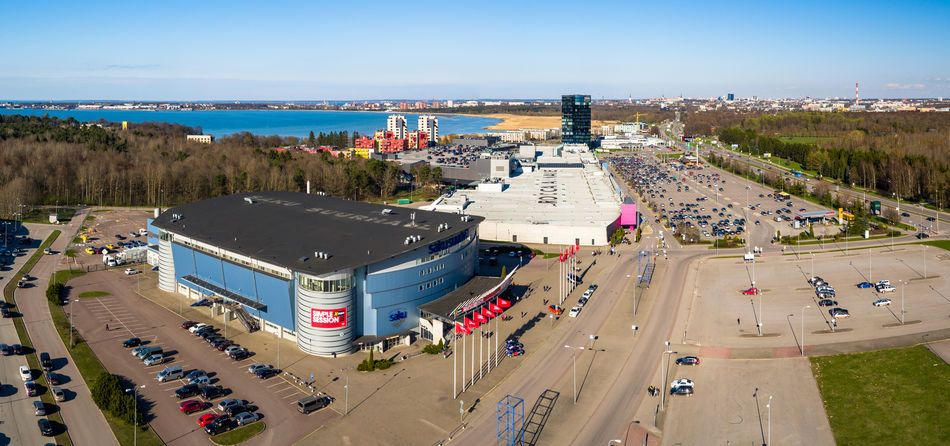 Risto: At some, but mostly the riders tend to stay in Vapiano for some reason. It's a big Italian pizza and pasta place and close to our main hotels. It's awesome for everyone to meet there and head to the afterparty later on. But I would encourage to head out around old town and Telliskivi district and elsewhere, there's actually so many nice restaurants and bars around. You just have to know a bit and find them. Luckily many riders have been here many times and some also not during Simple Session madness, so they already know their way around. For me the craziest memories are often from the shady sauna and spa place we're often taking the last ones standing to wind down in the early hours of Monday, straight after the Sunday's afterparty.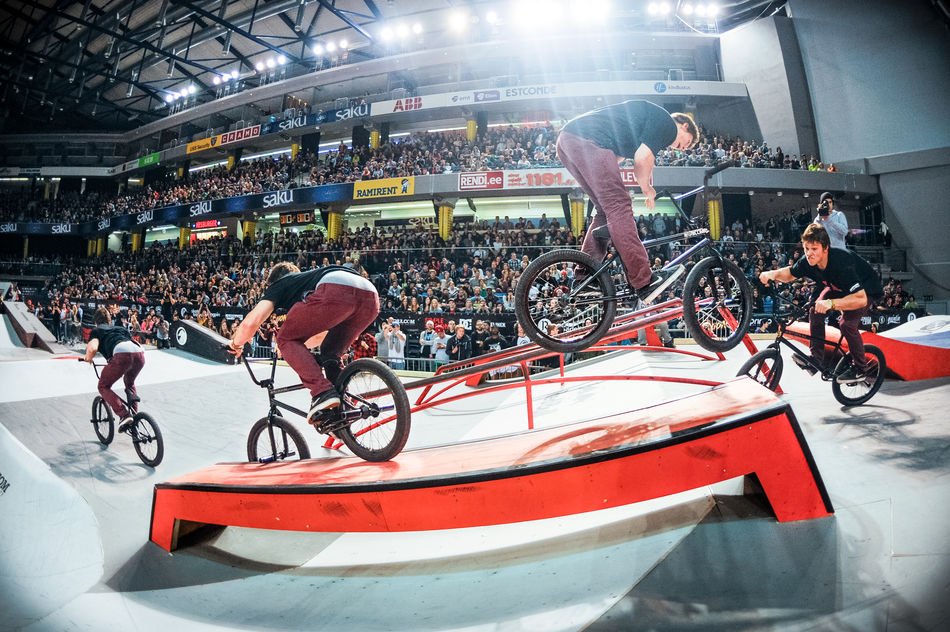 And it's been great sometimes to have a come-down dinner on Tuesday after the event with guests and riders leaving a day later. During the event week, I'm usually too busy running the show to hit up bars and restaurants.

How does the rest of the Tallinn locals experience the weekend of Simple Session? Do they look forward to it or are people escaping the city for the weekend because it will be craziness for a couple of days?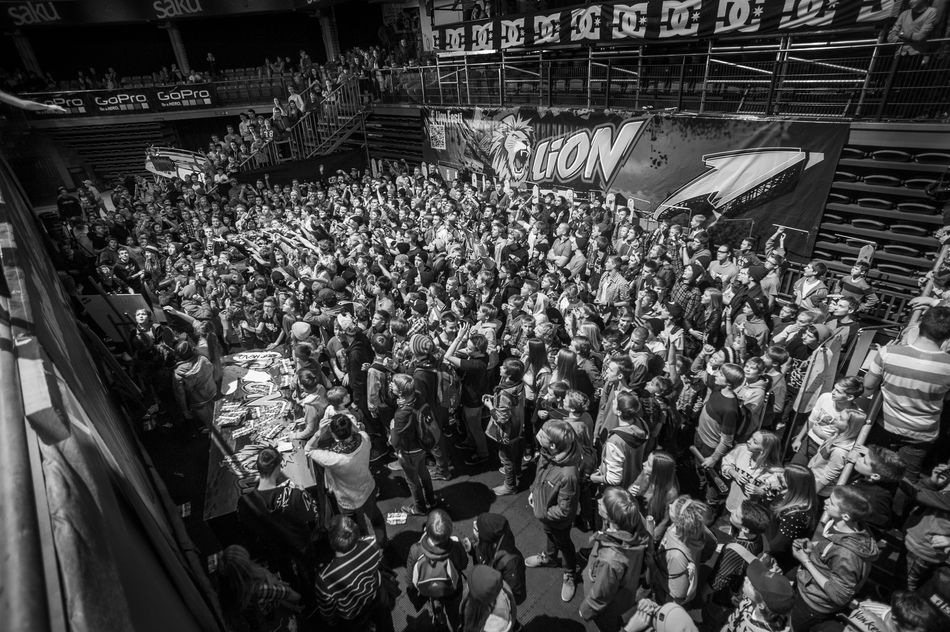 Risto: A lot of people look forward to it for sure. For a lot of people it's an event of the year. Besides the main event, also the parties and the movie events. As far as I know the Simple Session dates are marked red in many people's calendar and a lot of folks count days to it. Not only Tallinn either but people from other cities in Estonia, as well as Riga, Helsinki and so on.

As a local, can you give us some secret tips on where to eatand where to go out?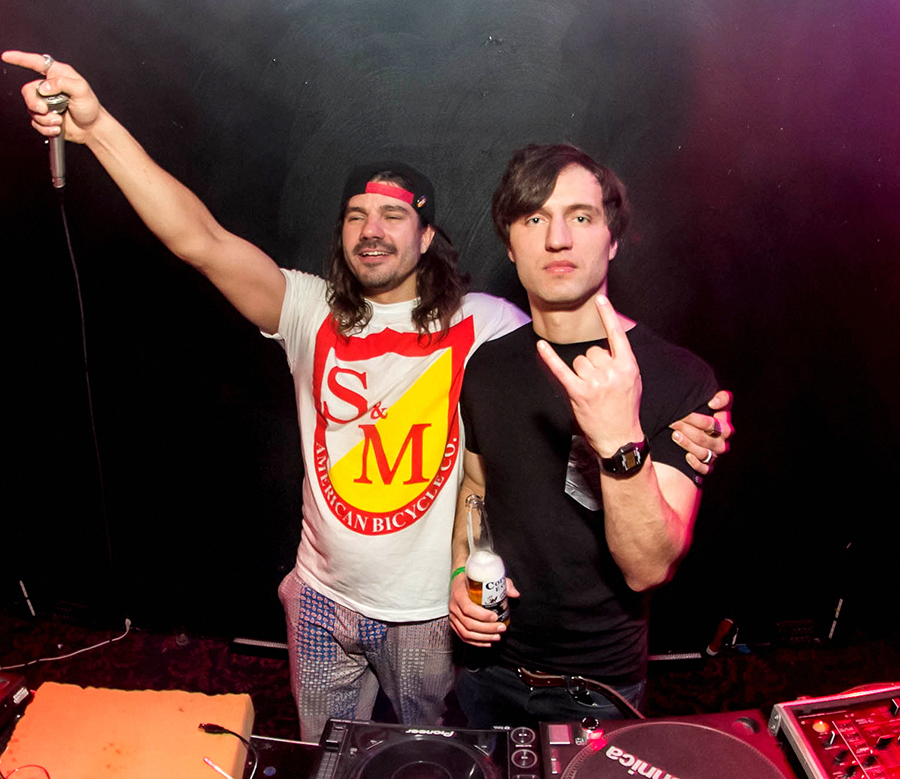 Risto: Telliskivi district for food and bars. Old town as well. You just have to avoid the tourist traps in the old town. Hit up this link for further recommendations – http://www.visitestonia.com/en/why-estonia/simple-session-suggests and this http://www.visitestonia.com/en/what-to-see-do/eat-and-drinkSome nice bars that I dig are Frank, Hell Hunt, Noku, Von Krahl, Paar Veini; nice restaurants and cafes in the Tallinn's central region – Elevant, Vegan V, Korsten, F-Hoone, Klaus, SfääR, August, SALT, Gotsu and of course the infamous Georgiankitchen Argo, which is a bit off the main track for Simple Session, but legendary among my friends.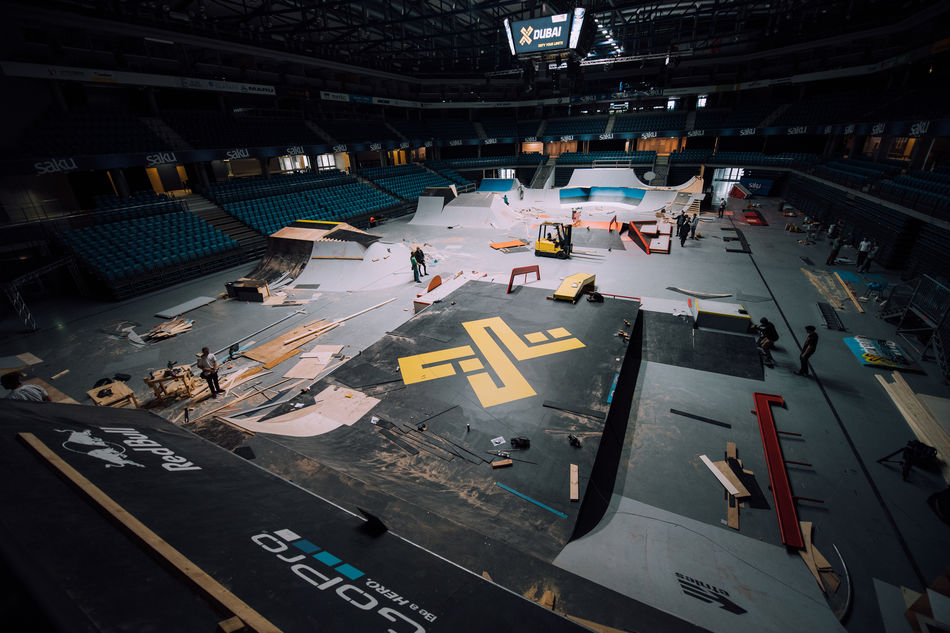 What other activities should people check out if they have time to kill in Tallinn?
Risto: Plenty to do here and explore. Check out here – and HERE. Of course riders want to check out SpotOf Tallinn A skatepark centre and action sport complex close to the Tallinn boarder and airport that my brother Mario founded. There's also a whole bunch of Escape Rooms which are rad. Daniel Dhers and Nick Bruce were here a few months ago and had a blast there.


For the first time Park and Street are split up creating two different contests with two different winners. Have people asked for this for a while or was it just time to change things up?
Risto: Yeah, there has been some behind the scenes talk going on. So we'll give it a go this year. Do things a little differently. It's just a bit more fair to the street riders. It was comparing apples with oranges before, which always made it hard. In the same time I know that for a lot of people it was also the awesome idea what Simple Session was about. It was about riding everything, about unique courses and bringing the whole BMX community back together under one roof. I guess it was a bit oldschool but it was unique in today's world and a nice idea.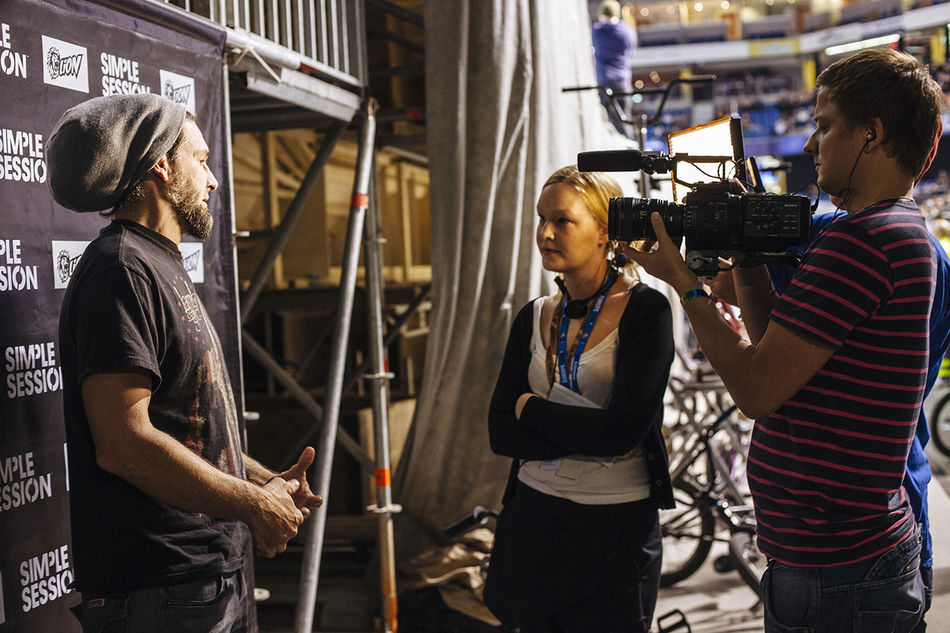 I dig this RideUK article which sums it up neatly – But anyhow, since we're still using one big and unique course with park and street sections (and gray areas for both disciplines) and the jam groups run after each other, then I think it still has the same good atmosphere. So everyone can ride together, but will be scored separately. I think this should be a great way to keep the vibe of the event, while making it a little more fair. Just gonna be a bit easier to judge, when one doesn't have to compare riders like Daniel Dhers againts riders like Alex Kennedy. Qualifiers jam format will remain the same. We're changing up the Finals format a bit, so it's a bit more transparent and easier to follow for the audience. The exact format will be out in our website shortly.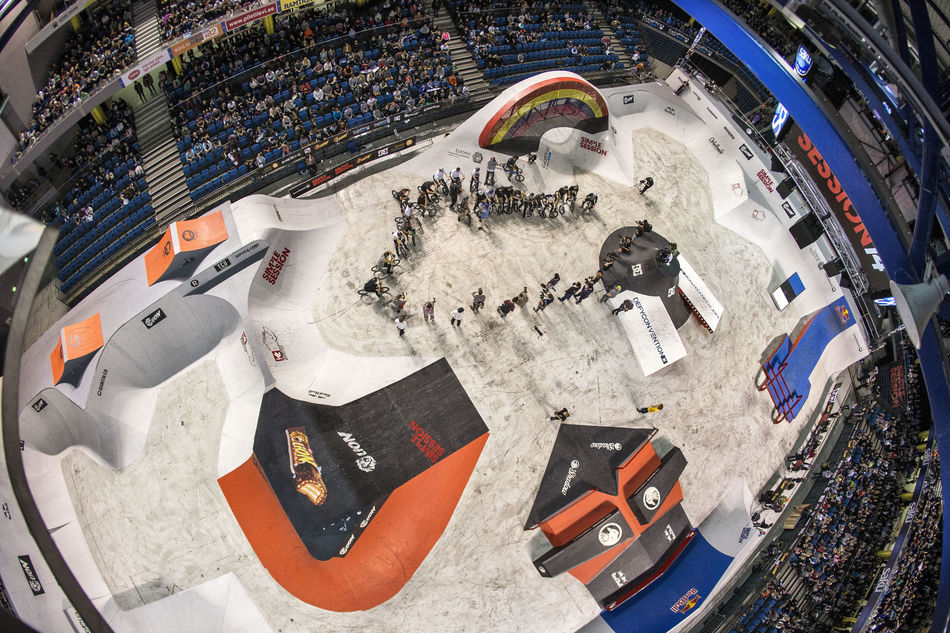 The course design looks impressive again. Was it tough tomake sure there are park and street obstacles on the set-up inan equal way?
Risto: That's never easy. Nate Wessel tells me it's the most difficult design he does all year. But also his favourite. And he always delivers. This course is a beast in both areas. And Janis and his MindWorkRamps crew is doing an impressive job building it up.

How big is the rider line up in each group this year?
Risto: Roughly 40 street riders and 40 park riders.


How many riders wanted to ride but had to be told there was no place for them?
Risto: Many more. We're also holding a pre-qualification event in the same park in Saku Arena on the 1st of February. It's for 30 Estonians to qualify for their spots and also some international wild-cards will be given out.

Also this year Red Bull is doing the live feed. How many people watched last year and what are the expectations for 2017?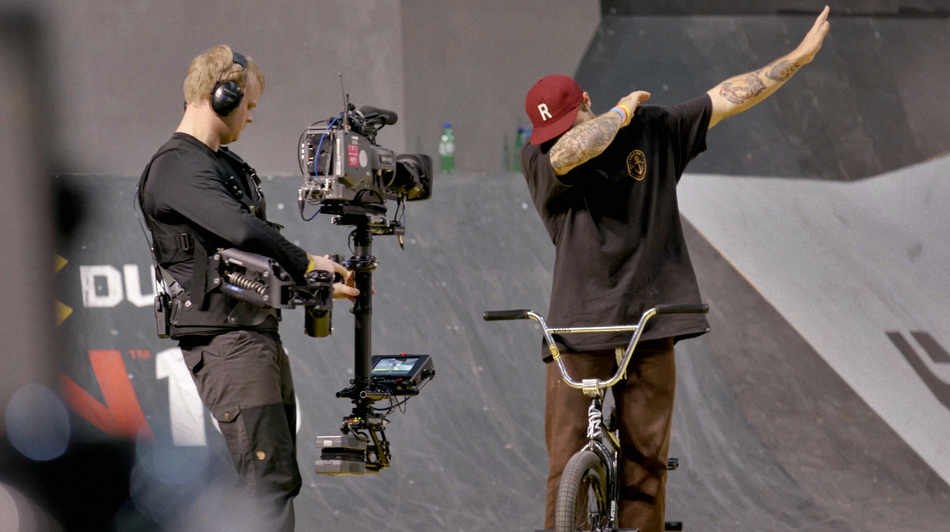 Risto: We do the qualification web feed and the Finals is a co-production between us and Red Bull TV. We expect hundreds of thousands of people to watch it. With replays and after-videos the reach is in many millions. It's the first year we're also doing a teaser feed for Finals on Red Bull TV's Facebook. It's gonna be awesome!

What do you do to get the girls interested in going to the Simple Session? It seems like plenty of them are in the stands each year?

Risto: The girls probably mainly just like to watch the boys shred and later party with them. The whole event is an impressive show from whatever angle you watch it. We do this event with riders in mind but you don't have to be a rider to enjoy Simple Session. Simple Session has always been also about introducing BMX and skateboarding (and other action sports) to the wider audience. I know a lot of people who have started riding BMX or took on skateboarding because of Simple Session. And girls too. We don't have Sister Session this year, but I'm sure it's gonna come back soon. Girls this year can shred in the dancefloor.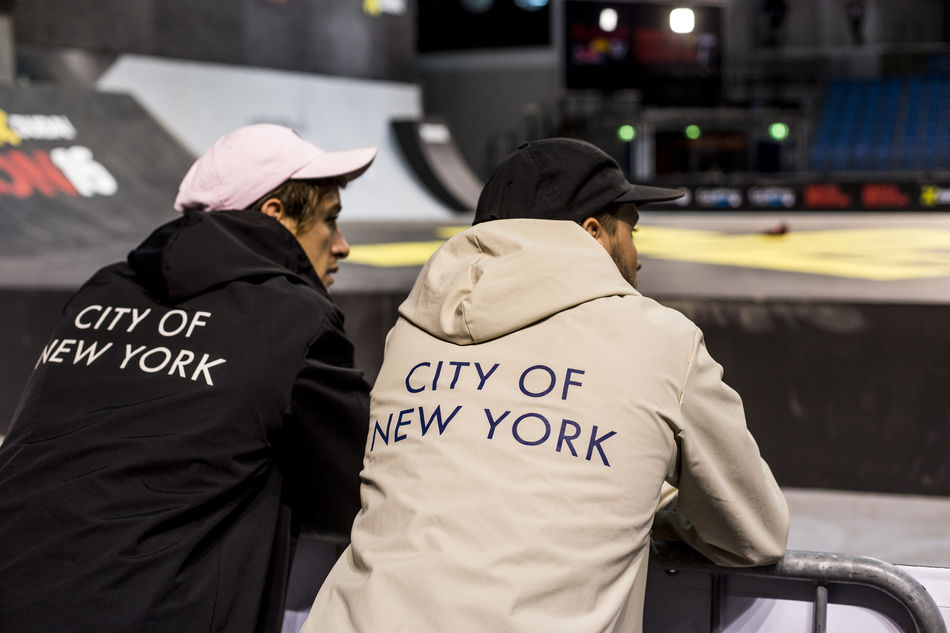 But jokes aside, we do a lot of work in the mainstream (and scene) media, to get and keep people's interest. Estonia is small and we could never afford to make such a big event for just the scene only. The BMX and skate scenes are just too tiny like I explained. So we have to get audience from all different backgrounds, age and gender. Luckily, people really enjoy the event and keep on coming back.

Who are your partners and was it easy to find support this year?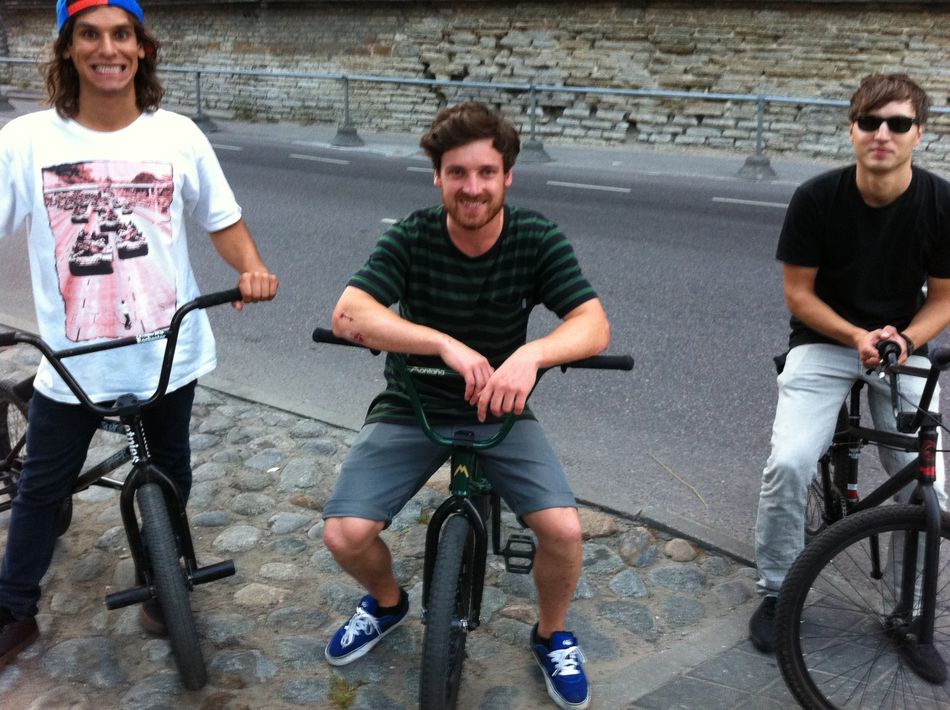 Risto: Simple Session 2017 is supported by XDubai, Kalev(Taffel), GoPro, Red Bull, Skullcandy, Etnies, WeThePeople, Kunstform, Digital Sputnik, Vapiano, New Era and VisitEstonia. It hasn't been always easy as Simple Session is still based in Estonia. With just 1.3 million people it's Europe's smallest country with it's smallest economy and even though the events' coverage and reach is totally worldwide, we still have to deal with local market size in a lot of areas. But we're very thankful for these companies and their local offices for believing in us and for supporting us to keep the ball rolling. We're not able to compete in prize money with some of the bigcomps in the States or Western Europe. But the event is loved for other reasons. It's the vibe that draws in so many people from all over. The coverage and exposure we offer, the awesome parties we throw. We also take care of the riders food and local transportation and pay hotel for most, as much as we can.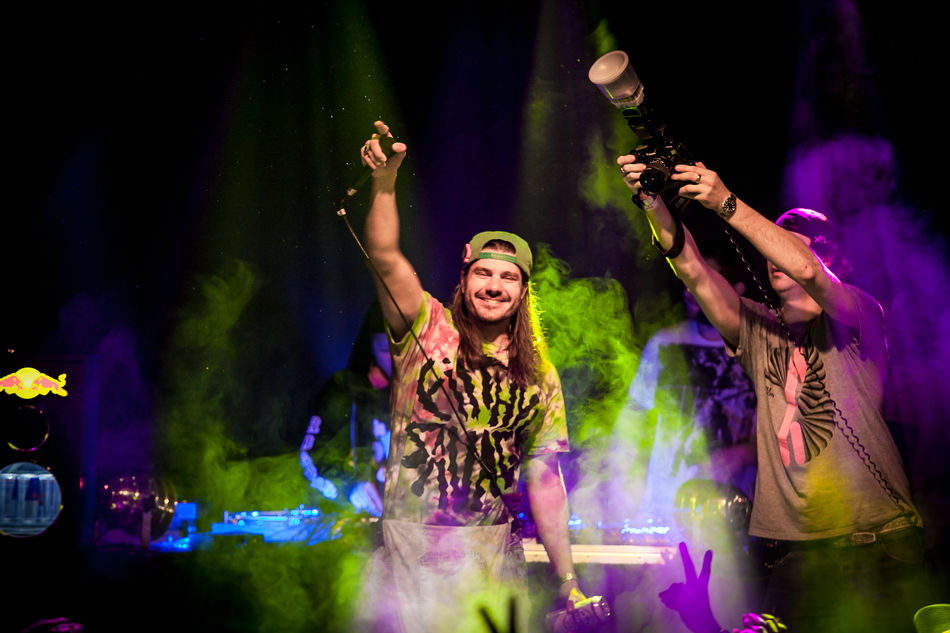 We have over 150 athletes, so naturally we can do a bit less when we would have 20 athletes like X Games or something. But we still are able to pay flights for some too. I've been told people come back as we take care of the riders and listen to the riders. Listen to opinions about the contest format, about the course design and build and whatnot. We design this event for the riders first. So it's a bit like we take the good elements from media events like X Games and good elements from scene events like Backyard or Metro or Rebeljam and try to mix them together. To have the best possible experience and outcome. To have more riders, more loose and relaxed athmosphere but still have it broadcast LIVE with proper quality and just try to introduce BMX to the masses in the best possible way. Like I said earlier, we kind of had to do it anyway. As there was just not enough riders here before, to put on a scene event like Backyard Jam. We have partnered up with awesome media as well.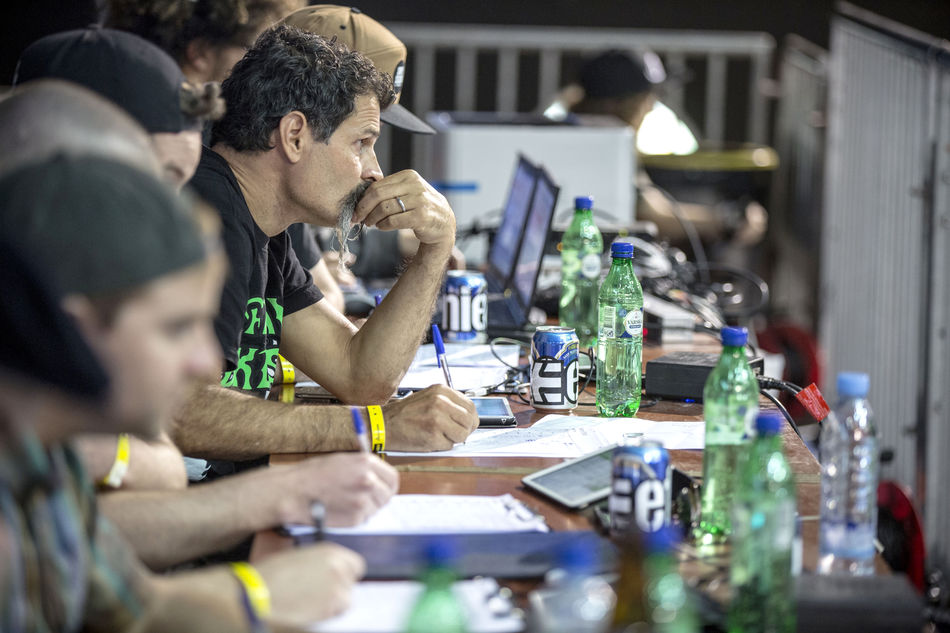 Besides RedBull TV and Red Bull's Bike and Skate channels, DIG BMX, RideBMX, Extreme Channel, RIDERS, FATBMX, TheComeUp, BMX Riders Mag, FreedomBMX, EndlessMag to name a few who are coming to document Simple Session and Estonia. Also Transworld Skateboarding and Ride Channel in the skateboardingside. Stoked to have all these people over here to help to make awesome exposure and coverage for the riders and the event. Our prize purse is maybe not as big as some other big events but it's still decent. 20.000€ purse as money, 1st spots are payed out 2000€ and first 6 street and park riders and skateboarders all receive cash.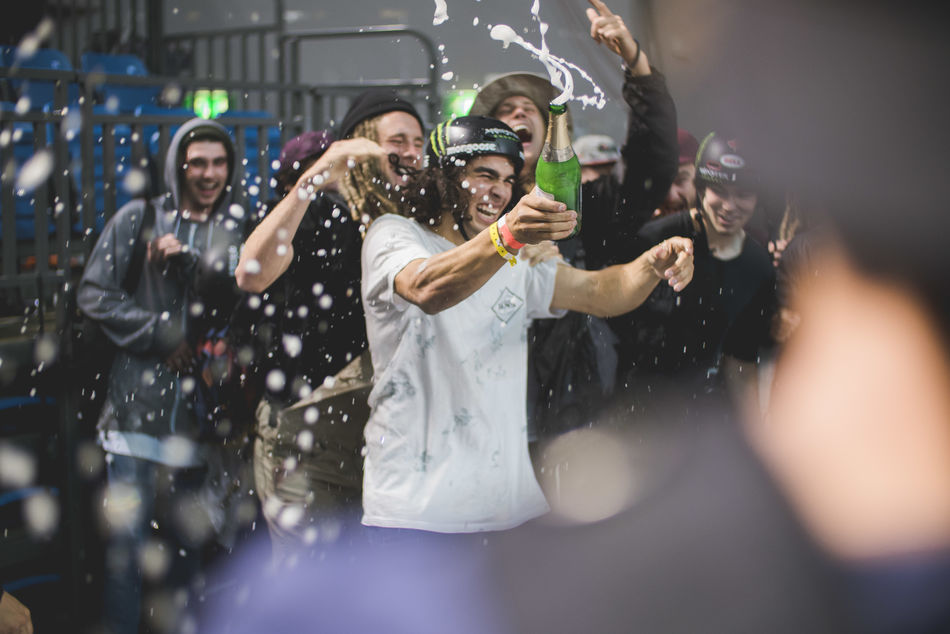 And on top of that some more awesome stuff, like Visit Estonia full-on VIP adventure trip (that Daniel Dhers and Nick Bruce won last year), custom bespoke VIKS bicycle + gear from GoPro, Skullcandy and XDubai. Altogether worth around 10.000€. And of course the trophies, which are made with a unique concept in mind each year. This year they are designed by my friend and 1st Simple Session BMX champion Pent Talvet, who now happens to be one of the best industrial designers in the country.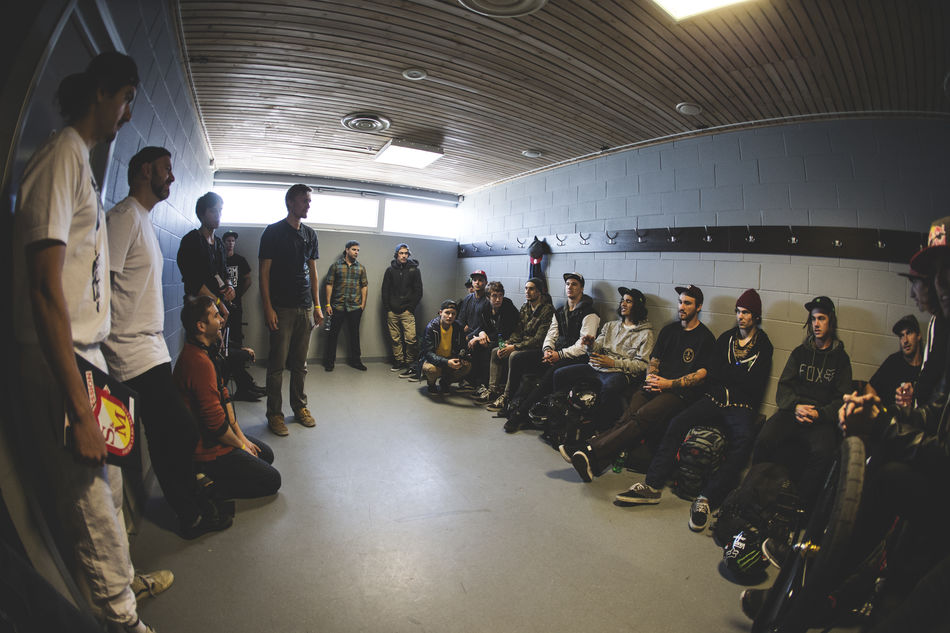 Do you have any side events planned for the contest and onthe party side?
Risto: This year we're hosting WeThePeople's 'Foundation' video world premiere on 3rd of February in Kino Sõprus. I remember when we did the Subrosa's G.U.T.I.'s world premire. That was such a rad evening. That cinema has around 250 seats and there was almost 400 of us in there. Check this for a recap. I expect this year to be just as LIT. And it's free entry and there's some free beer. Oh boy. And on the party side, we have partys from Thursday until Sunday. 4 nights, 3 clubs (Vabank, Hollywood and Lekker), 22 artists. It's gonna be mental! Another dope si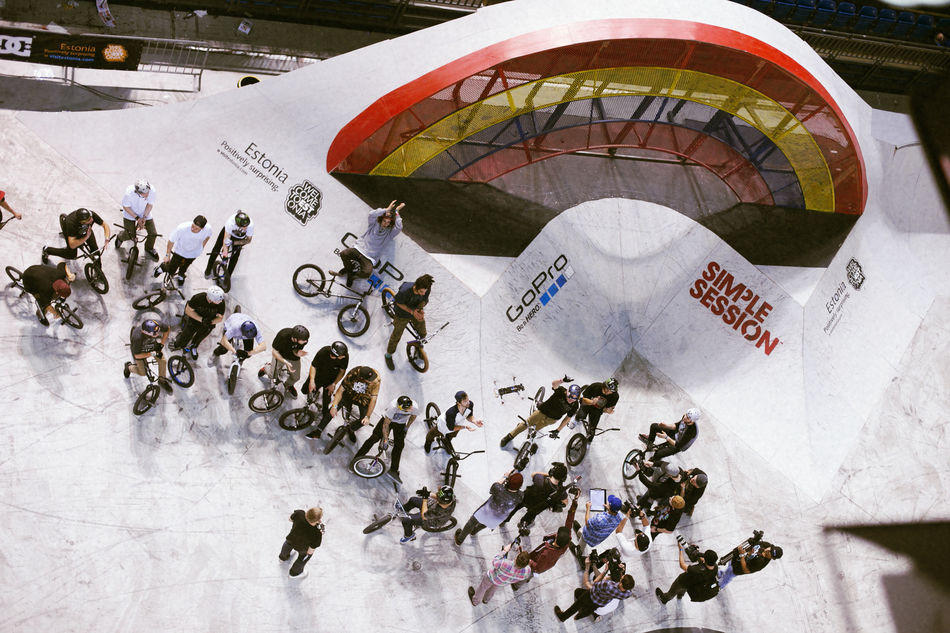 de-event this year is a fun icehockey match we and Visit Estonia will be throwing on Thursday evening around 9PM. It's gonna be BIKE vs SKATE teams and it's gonna take place on Harju hill in old town. Just a few meters from our afterparty club Vabank.

Where can people find more info on the Simple Session if theywant to find out about the schedule, the riders, the partyactivities etc.?
Risto: Everything is on our website http://session.ee All the LIVEstreams will also be on our website. It also helps to follow our Facebook and Instagram Main event – https://www.facebook.com/events/197217247374893/ Pre- and afterparty events –https://www.facebook.com/events/2141550602736307
Thanks to: The team: Mario, Mihkel, Jarmo, Liina, Mairika. All of the above sponsors and media partners. Nate Wessel for continuing to kill it in designing the awesome course. Janis and his MindWorkRamps team for delivering and building the masterpiece. Darryl Nau for being such a m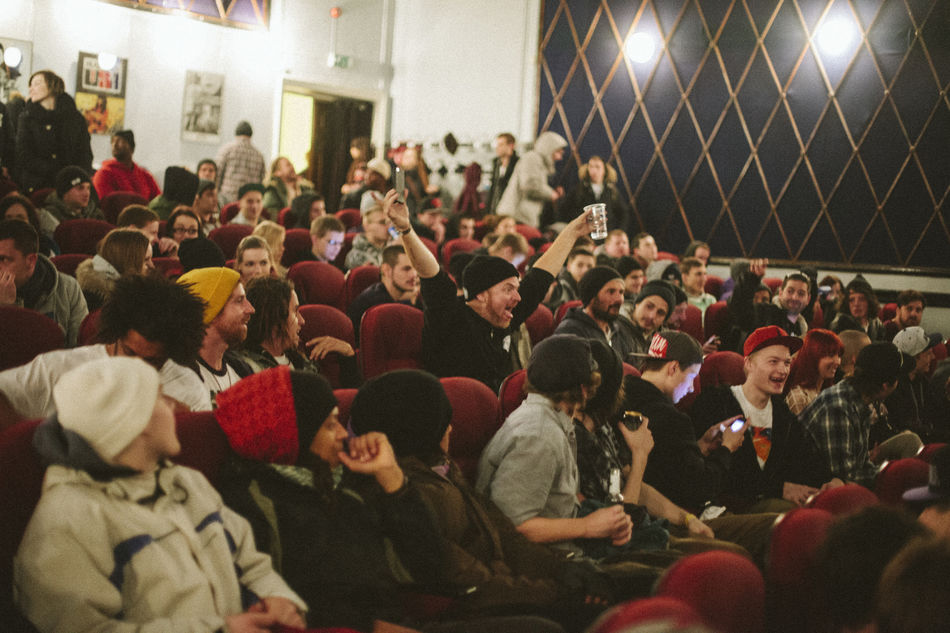 otivation and inspiration. RideUKboss Seb Heija for coming out to MC alongside of Darryl. His first time here. All of the judges (Markus Wilke, Brian Kachinksy, Hank, Toms Silins, Antti Huottari and Bart de Jong) for their upcoming hard work. Flo Köehler and his Red Bull TV team for working with us again and delivering a kick-ass broadcast. And all of the people helping out with one way or another. Marta Vasarik, Peeter Semjonov, Bert Bachman, Piret Kull, Kris Süld, Bert Ribul, Risto Raal, Anne Luhaäär-Mikk, Martin Dvorjanski, Henno Luts, Jaan Sarapuu, Mariann Kotkas, Maarja Kalmre, Hanna-Marta Lunge, Hanna Touart, Hortensia Port. Also thanks to my parents of course! My father's new cyclingmagazine has been an avid supporter of the event series and BMX in general.Thanks to all who share our passion and love and spread positive vibes! And big thanks to you Bart for supporting Simple Session from almost the day one and also thank you for this interview!

Pics by Simple Session