-Spot to ride: Bikeparadise Indoor. It is an insane indoor bowl with the best transitions I have ever tried. And also either spot rided with friends is a good spot.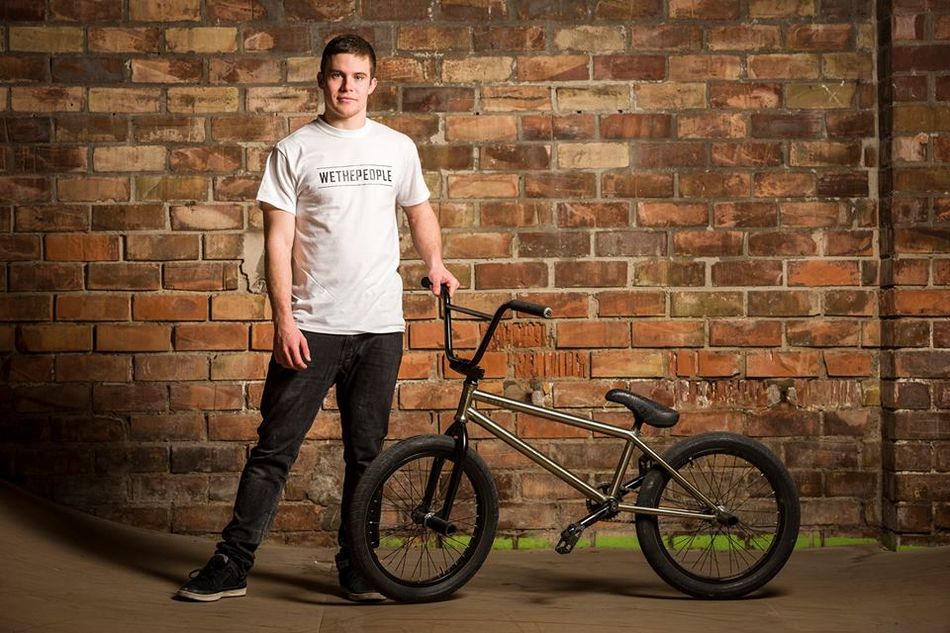 -Website: All the webs that make BMX alive sharing all the news like www.fatbmx.com
-Web video: The video that made me feel more stoked was my last video, when I was still healthy to ride, made by Fernando Gomarind. But... unafortunately on that video I dislocated my shoulder and I had to have a surgery on it. After the recovery I started riding again and three months later I broke my knee ligaments. Right now I am on my 4 month of recovery. Check this
-Food: This one is super easy! My grandmother's dishes of course!
-Twitter to follow: I don't use Twitter.
-Person on Instagram: @vanlifediaries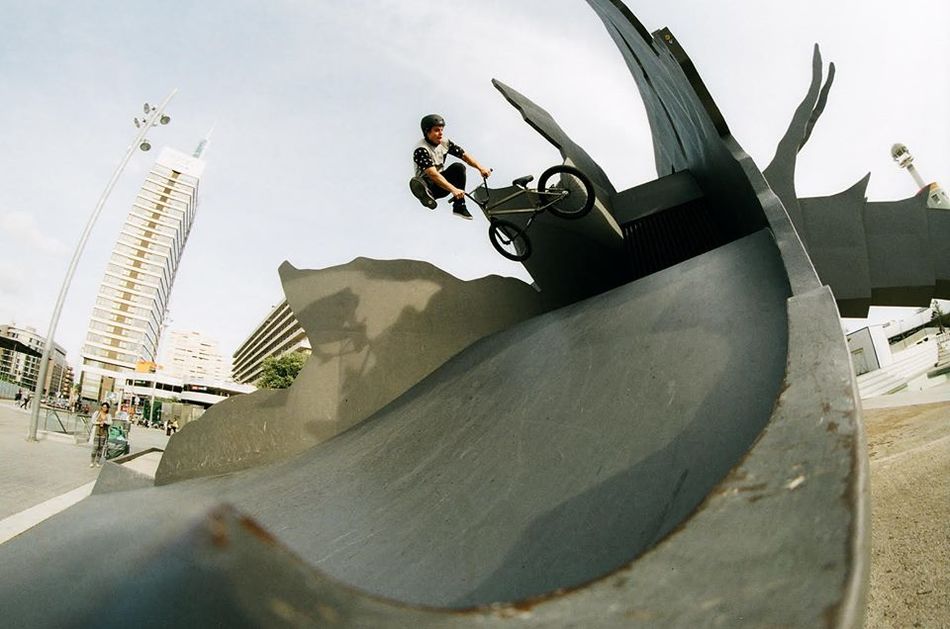 -Travel destination: With good friends either destination is good, but if in addition it has good spots to ride and a beautiful place to swim then it becomes a pardise.
-Riders to ride with: I use to ride with Roger Soler, Nil Soler, Jaume Sala, Gerard Barons, Josep Llasera and Jordi Ribó. Every session with them is full of laughts and insane riding, but I have had super funny ridings/o rides with lots of other riders too.
-Car: A campervan or if it can't be possible a good moto to cruise the mountains.
-Movie: hahaha watching jackass taking some drinks with friend before going to a party is fuckingg fun!
-Colour: Green and the rest
-Shoes: With a good sole to ride bikes.
-Bike company: PirateBmx, is a national company which has done a lot for the biker cummunity in our country.
-BMX contest: Omarisquiño, good skatepark, friends, party and a beach to pass better your hangovers, it is a good combination.
-Bike shop: 360bicylce. It's a shop based in Barcelona fully dedicated to BMX.
-Restaurant chain: hahah the restaurant of our friend Lian.
-Clothing company: Pucksuck racing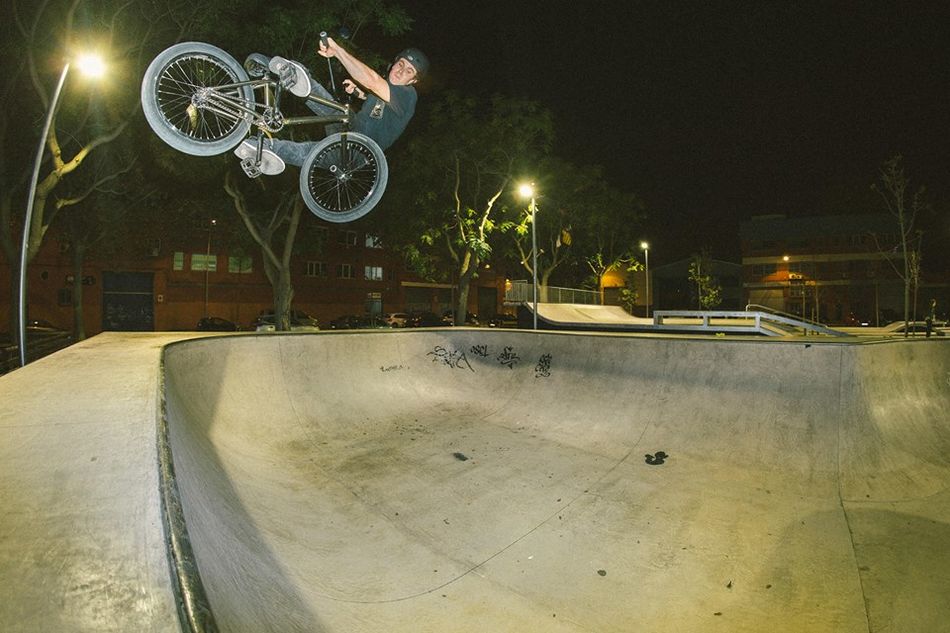 -Phone: better with a good camera
-Music: Rap and rock
-Ramp rider: Sergio Layos
-Street rider: Courage Adams
-Dirt rider: Clint Reynolds
-Flatland rider: Matthias Dandois
-Old school rider: Haha my friend Jaume Sala. After more than 20 years on the BMX world is still killing it.
-Drink: Coffee
-Trick: hhaha... with style
-BMX Magazine: RideBMX
-BMX MC: Mat Hoffman
-Video game: Better real life
-BMX photographer: Ismael Ibañez and Artur Sadowsky
-BMX Filmer: Oscar Mendoza and Fernando Gomarin
-Girl: Hahaha girls sounds better
-Sport besides BMX: Cruising the mountains on a motorbike or climbing.
-Party: Of course..
The picture doing a lookback and a downside wiph are shoted by Artur Sadowsky and the other ones are shoted by Ismael Ibañez)