and I honestly haven't watched any of them since. But I'm sure I'd have a ton of B-roll type stuff and just random goods that would still be great to watch and definitely make people laugh!

Some of that footage should not see the light of day. What have you been releasing the last couple of months and where can people watch it?
Dave Freimuth: Well, just a couple days before I decided to self quarantine I picked up an old VCR... the very first tape I put in was Road Fools 3, and I lost my shit! Had to post a clip, and people were super psyched on it... so as I started rolling through tapes, I couldn't stop sharing. About 5 posts in I created the @VHSBMX account and have been sharing some amazing BMX history ever since! It's seriously been so much fun for me already.

Do you feel that back in the day things were different when not every single person had a phone with a camera in their pocket?

Dave Freimuth: Oh Man, no doubt! Obviously the full length bmx video is nearly a dead art.... thank god for the few still doing it! I guess the thing I miss most is the anticipation when you knew a company was working on a vid, or the years of waiting sometimes (Etnies Forward, haha) just to see clips that had been rumored about for so long. The instant posting and sharing has its perks though... Every rider has the ability to be seen every single day, so you can see the progression of BMX in real time, and you can't help but get to know the riders and their personalities which is big for fans and what not. But of course I miss the analog version of BMX! My heart will always be there.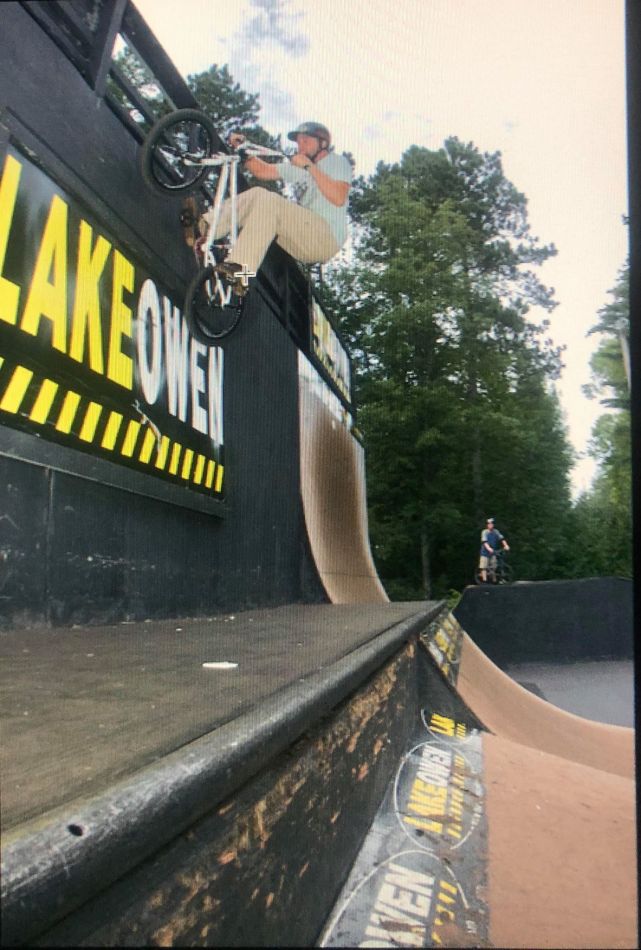 It's amazing that you've been sitting on so much footage that people have not seen yet. Is the best yet to come?
Dave Freimuth: I really hadn't put a lot of thought into the video side of it, but photos on the other hand... I definitely had a film camera in my hand more often than a video camera throughout the years. Often I contributed to the magazines and different companies for ads and what not, but I still have thousands of photos that have never been seen! I have two steamer trucks full of 35mm slide folders that I've been really trying to figure out what to do with.

And I always had a point and shoot camera along for 'at night' as you put it, and those pics tell an incredible story on their own! . So yeah, I've been toying with the idea of photo books or something, just to share my entire era of riding before it's too late.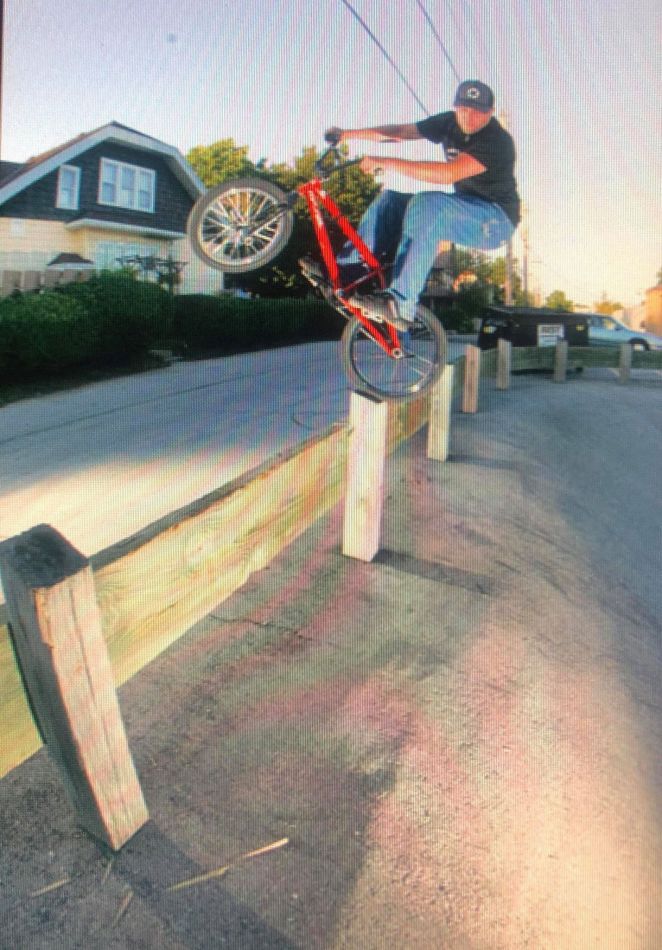 Are you happy that lots from the past has been documented on film?
Dave Freimuth: I love it! That was truly an incredible part of my life, and the fact that so much of it has been documented in magazines and videos is amazing... I look back often!

Name three persons who always brought the entertainment?
Dave Freimuth: Leland! Leigh Ramsdell! And Steve Crandall! Never a dull minute with those dudes!

What were your favourite travel destinations?
Dave Freimuth: Australia was always a treat, Bondi weekends were incomparable! Japan was always exciting, nothing like having every little detail of your normal life tweaked a little bit, or even a lot! And visiting Spain this past Fall was about as good as it gets... warm weather bike trips with the right people, there's truly nothing like it. And I really am spoiled to have so many close friends that live abroad, I have too many trips yet left to make!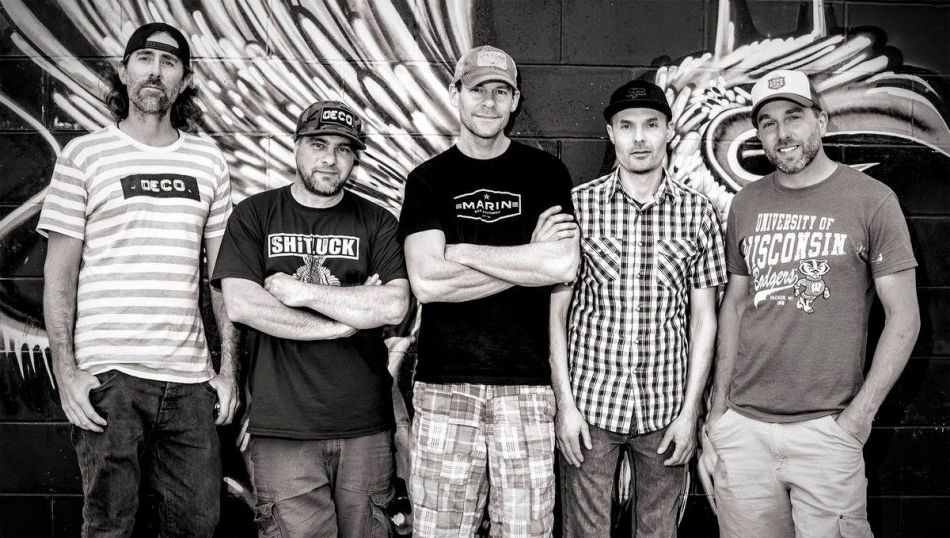 Top 3 trips ever?
Dave Freimuth: -Road Fools Europe, no explanation needed.
-The MacNeil skatepark tours were off the charts! I could write a book on those tours alone.
-And as above, Spain and the Battle of Hastings 2019. I got to do big travel with my bestie for the first time, and Catalonia and EuroCamp Club were a paradise. I'll never be able to thank Axel and his family enough for what that trip was for me.

What's your opinion on the current state of BMX (Freestyle)?
Dave Freimuth: I Really love it, a lot! And I like it all, scooter kids slaying big ramps on BMX bikes,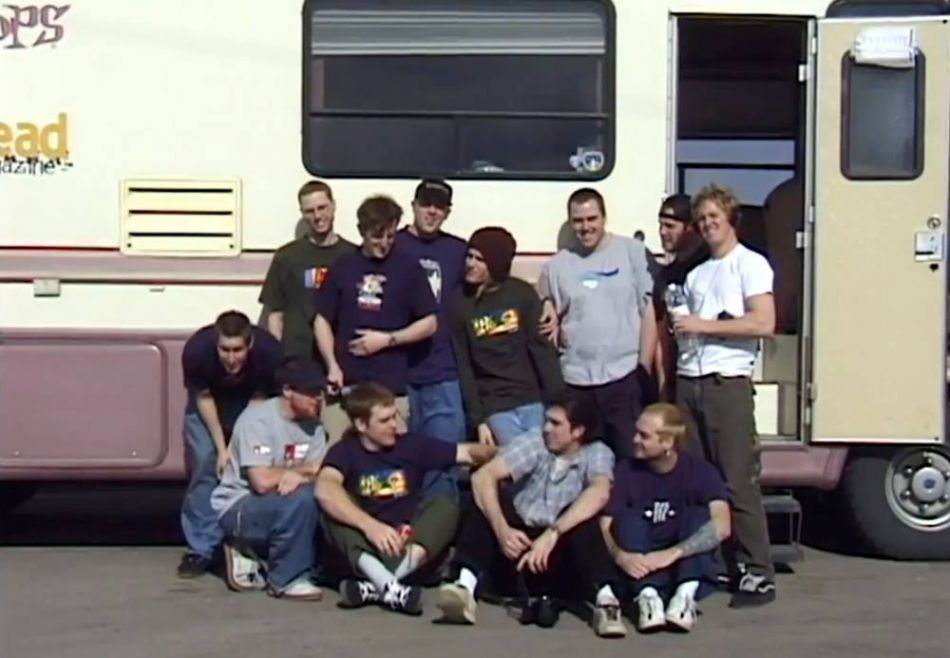 everything that the street bosses are doing, the Van's bowl series is insanity, Matthias and the flatlanders are next level, the Dirt scene is as wild to watch as it's ever been, BMX is truly so far beyond what I could have ever imagined! And when I grew up, we called it 'Freestyle'. Because you could absolutely do your own damn thing, and that's what I fell in love with. So if you ride a bike, do your own thing, and you're having fun... I fucking approve!

Last words: Thank you Bart! It will always be a total joy to revisit the good old days! And to all you kids, keep doing what you're doing! I can't stop watching.... I'm still the biggest bmx fan you'll ever meet!