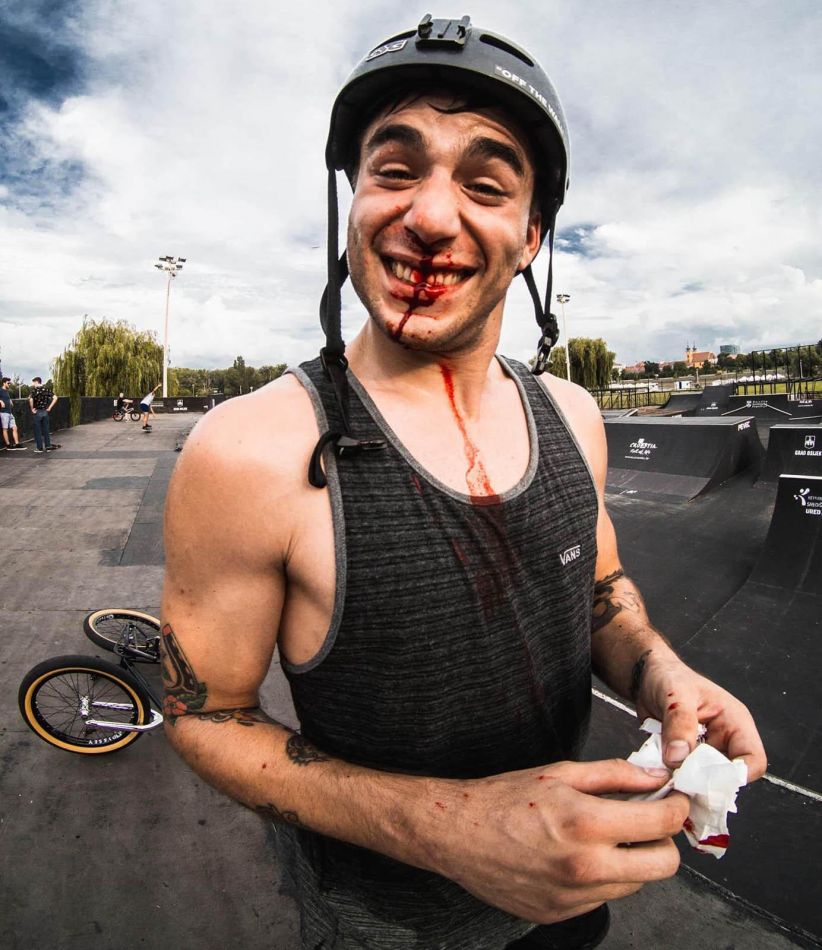 - Favorite travel destination: This would definitely be Woodward camp in USA or Euro Camp in Spain since we all dreamed to visit those places since we were kids.
- Favorite car: I would say new Mercedes Vito. Would love to fit all my stuff in there & just hit the road.
- Favorite movie: Would be Peaceful Warrior & Enter the Void.
- Favorite color: Forest green.
- Favorite shoes: Vans authentic for walking & Vans Half Cab for riding.
- Favorite bmx company is Odyssey since I never cracked any of their parts I've ridden over the years (and I cracked a lot of other ones tho).
- Favorite bike shop is Evolution BMX even tho it doesn't exist anymore but they were my first sponsors & helped me a lot when I was broke ass kid who just wanted to ride.
- Favorite website: Vital Bmx.
- Restaurant chain: Honestly I don't have one, I don't want to force any anwser here, hope you don't mind.
- Clothing company: Vans & Billabong.
- Favorite phone: iPhone 11 pro since it has such a cool camera setup.
- Favorite music: That's a tough one. I kinda have favorite music for every aspect of my life, working on computer, riding or working out. But I would say hip-hop & ambient music are my favorite.

- Favorite ramp rider would be Dennis Enarson. There's a lot of good guys out there but what makes Dennis stand out on my list is his approach to BMX. I like the way he rides everything with a smile, it's like he kept that "Kid mentality" when he's on the bike & that's what I love to see.
- Street rider: Garrett Reynolds & I don't think I have to explain why haha.
- Dirt rider: Brandon Semenuk. I'm a big fan of mtb riding and just watching this dude shredding gives me chills & will to go do my best. That's what it is all about right? Have fun & do your best.
- Flatland rider: Matthias Dandois. Ever since I was a kid, it amzes me how much he stands out in the game.
- Old school rider: Of course Dave Mirra.
- Favorite drink: Water. You know that feeling when you're super thirsty and you're drinking your last bit of water with tought "Man this water tastes so freaking good" haha.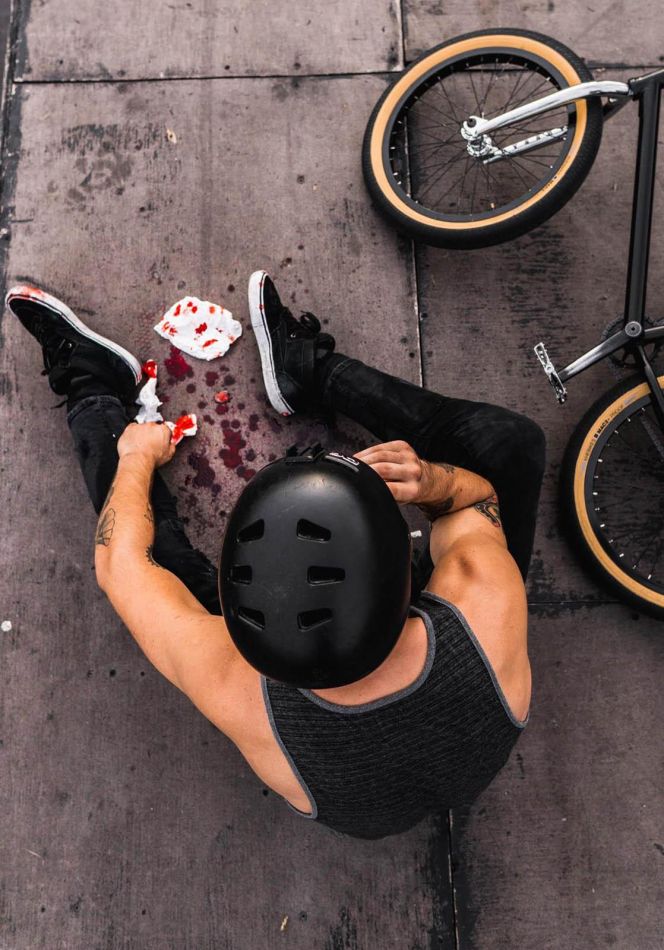 - Trick: I realy started enjoying cash rolls. It took me a while to learn them so for now that's my favorite trick.
- BMX magazine: Ride Bmx. I always wanted to own one as a kid bit since we live in Croatia it was impossible to buy one back in the day.
- BMX MC: Catfish. Haha Made so many memories with this guy over the years & heard so many cool stories whenever he's around. Plus I really like the energy this human is spreading.
- Favorite video game: When I was a kid, we loved to play FIFA on my old playstation. So yeah, that's my favorite video game even tho I don't play video games now.
- Bmx photographer: I have two. My two homies who stopped riding that much & now are focused on filming and photography but they make such a good content since they have bmx roots & they still hang with us in the skatepark almost every day. Their names are Marin Lončar & Marin Stupar.
- BMX filmer: Marin Lončar.
- Girl: That's a secret haha.
- Sports besides BMX: I fell in love with wakeboarding a few years ago so every now and then I take some time off and go wakebaording on Adriatic sea with my homies.
- Favorite party: Would be a Pannonian Challenge After party. Been to so many crazy parties over the years but there is something special in this one. End of the summer, end of the season and if we're all in one piece, that's one big reasong to party hard.