shredding.
-Car: Honda S2000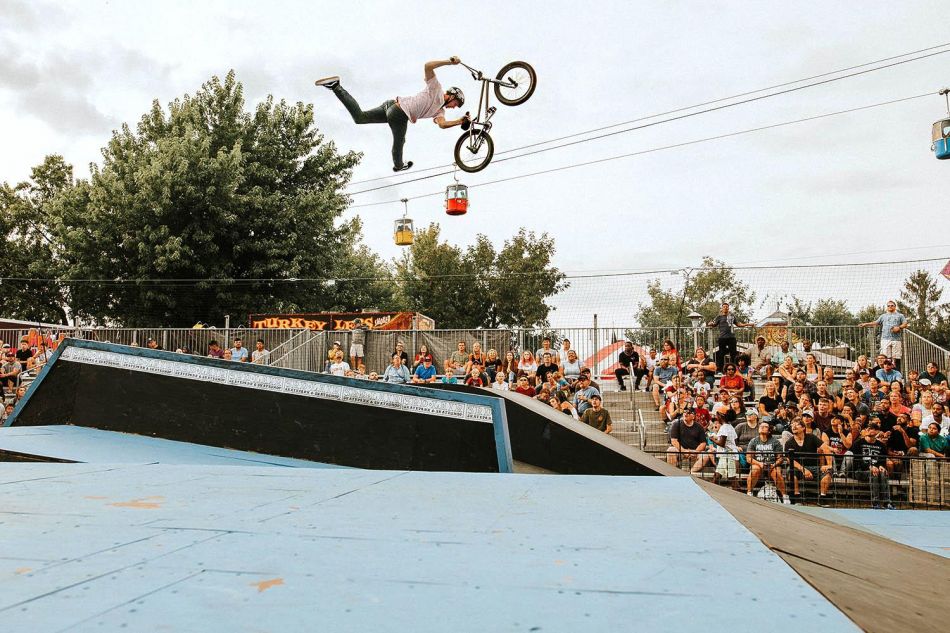 -Movie: Home Alone 1 and 2
-Colour: Blue! (Matte blue)
-Shoes: Vans halfcabs
-BMX contest: Toyota Triple Challenge was a really fun time, I hope to attend again!
-Restaurant chain: Kneaders Bakery and Cafe (best french toast ever)
-Bike shop: Pusher BMX shop in Denver Colorado always has what you need. That shop, that team, that family feeling at Pusher was what fueled me to ride.
-Bike company: Nowear Bmx is an American made RIDER OWNED company! Favorite favorite favorite bike company!
-Video game: I don't play video games anymore but when I was younger MX vs. ATV was my stomping ground.
-Clothing company: Ridebrand has some of the most comfortable, high quality clothing I've ever worn. Highly recommend checking them out!
-Trick: I personally love doing decades wherever I can. My favorite trick to watch is Pat Casey's new decade flip. Like how is that even possible?!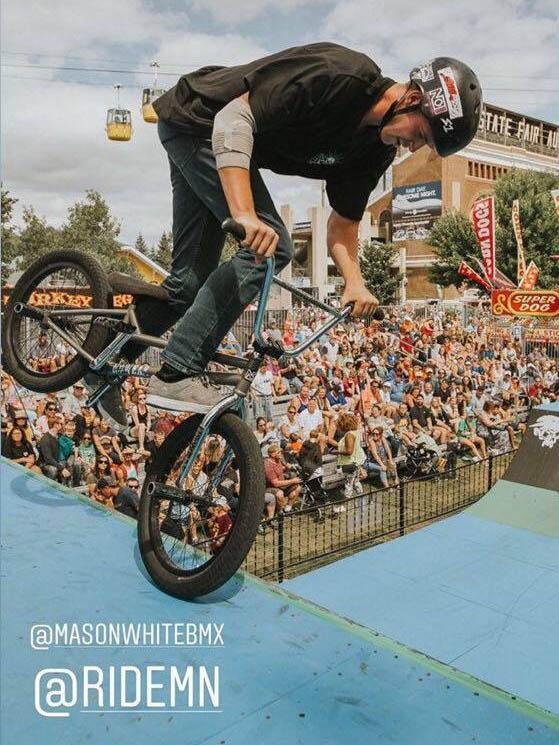 -Phone: I've only ever had an iPhone so I'd have a hard time switching to anything else.
-Music: Country is my favorite but I listen to a wide variety of music for sure.

-Ramp rider: Dan Neilson, Dennis Enarson
-Street rider: Sam Bussell, Danny Camacho
-Dirt rider: Chucky Covey, Mason Ritter
-Flatland rider: Steve Kolb constantly blows my mind.
-Old school rider: Karl Hinkley without a doubt!
-Drink: Obsessed with boba tea!
-BMX Magazine: Ride bmx magazine for sure!
-BMX MC: Micah Kranz knows how to pump the party up!
-BMX photographer: Eric Freudenburg and Jeff Zielinski
-BMX Filmer: Andrew Knight (@elevatedperspective)
-Girl: Raima and Luna Hinkley both shred with this positive energy that is wildly contagious.
-Sport besides BMX: I love to snowboard with my homies!
-Party/Jam: Cornhuckit jam at the Nowear compound NEVER disappoints.