box jump.How did Jose get the original idea to backflip a bicycle when he didn't even ride BMX at the time? How did he practice for the flip? What was it like to try such a scary stunt that had never been done before in the history of the world? How cool was it performing the flips in the Hollywood movie RAD and touring the world with Ringling Brothers/Barnum & Bailey Circus? And what possessed him to try a backflip on a motorcycle 7 years after learning it on a bicycle?Your generous contribution will enable us to document for all of posterity where, why, when and how Jose made these monumental achievements in action and motor sports. It will also enable us to give audiences an in-depth look into his uniquely interesting life. You will go down in history for helping to bring his story to the people, and collect some valuable rewards in the process!

STARRING:
Jose Yanez
Eddie Fiola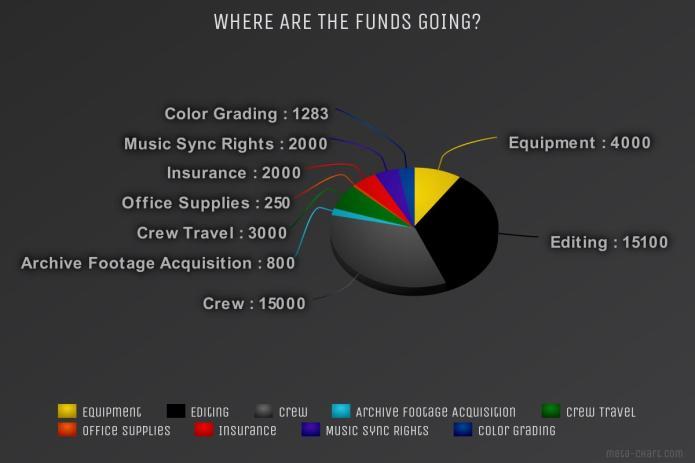 Mat Hoffman
Ronnie Renner
Martin Aparijo
Bill Allen
Dennis McCoy
Ron Wilkerson
Dave Voelker
Cameron Birdwell
Steve Swope
and many more pioneers, badasses and innovators of BMX and freestyle motocross...

WHERE THE FUNDS GO
I (Jason Ryan) started production on Out of the Loop: The Jose Yanez Documentary 4 years ago but it's very slow going to make a full-length documentary while keeping the high quality production values I desire, and it would take me 10 years to finish it if I didn't get some kind of funding. Help us reach our goal by the end of the campaign, and we'll have this documentary completed within two years (which is relatively short for production of a documentary).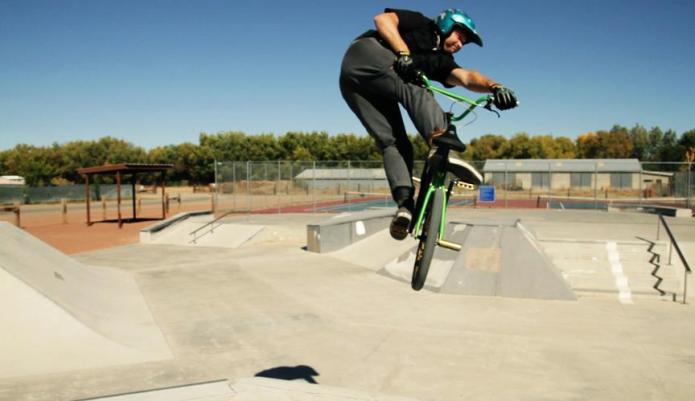 WHAT YOUR SUPPORT MEANS TO US, BMX FREESTYLE, AND FREESTYLE MOTOCROSS HISTORY
Your support of this documentary will mean the world to both Jose and myself. As I mentioned in the above video, Jose got credit for inventing the backflip on a bicycle, but he never received proper credit for inventing the backflip on a motorcycle. In fact, most of the freestyle motocross riders who can backflip have never heard the name Jose Yanez.Sadly, most BMX freestyle riders under 35 have never heard the name Jose Yanez, either. This is because the BMX media have always been so narrowly focused on what's currently going on with freestyle riding that they have completely failed to pass on the history of BMX freestyle to subsequent generations. I was discussing this fact with BMX freestyle pioneer Eddie Fiola at the recording of the behind-the-scenes commentary on the movie RAD (which is also one of our perks courtesy of the RAD Army and Tony Donaldson). He made the point that you could not find a basketball player 12 years old or older that doesn't know who Michael Jordan is, and yet you can't find a 12 year old BMX freestyle rider who knows who Jose is, or Bob Haro is, or for that matter, who any of the pioneers of BMX freestyle are.

This is a sad state of affairs, but with your help we will change it. This film will show every kid who Jose Yanez is and why his invention deserves respect. And after this project, I aim to create many more films revealing the history of BMX freestyle and the legends and pioneers without whom we would not have this creative outlet about which we are so passionate. I have multiple films planned, both documentary and narrative (with script, actors and such), short and feature length.

AN ARIZONA STORY
This is a uniquely Arizona story. Jose practiced the bicycle backflip into the Salt River, and performed his first public backflip on a ramp at Chandler BMX Track in Chandler, Arizona. Jose also practiced his motorcycle flip into the Salt River before trying it on a giant wooden box jump in Colorado.
ABOUT THE PERKS
For any perks that require the donor to travel, the donor will be responsible for all their own travel expenses. We are very open to any ideas you have for new perks, and we'll be adding new perks as the sweet ideas come rollin' in. Send 'em!

Support the project here!

Out of the Loop Facebook page
Psychicflyingmonkey Productions website
The Adam Carolla Show
RAD Army Facebook page