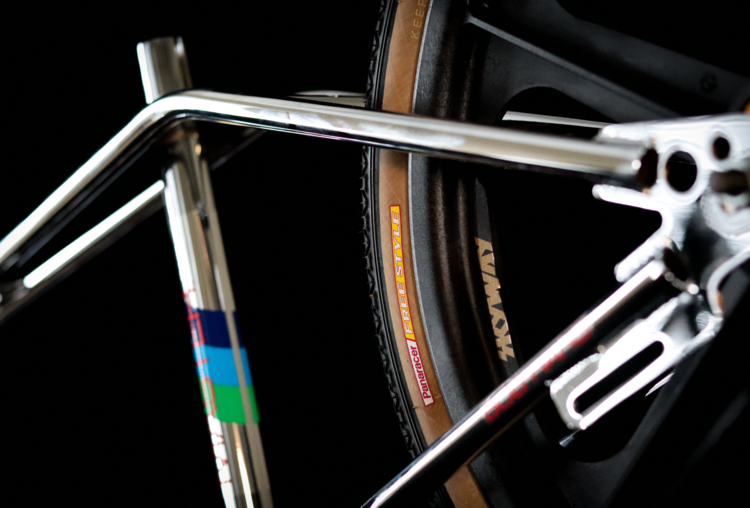 This new release is designed to replicate the original Panaracer Freestyle tire. The manufacturing mold was created from a NOS original tire along with the original hot-patch Panaracer logo artwork. The only upgrade we made is bumping the specification to HP (High Pressure) - creating a tire that lasts longer and enables you to install and ride your holy-grail Freestyle bike with up to 85 PSI under your pedals.

The Panaracer Freestyle Tire was specified on the following iconic BMX Freestyle complete bikes models.
-The 1984 Redline Prostyler.
-The 1985 & 1986 Redline RL 20 II Prostyler.
-The 1985 Haro master, Sport, and FST.

Pre-order is open - OUR FIRST DROP OF tires deliver in March 2022.