all of the photos and magazines that we haven't yet gotten to. In addition, the plan is to create and publish some historical coffee table books, such as a Hall of Fame 40 Year Anniversary book for 2025, the PRO Record book and NAG Champions - to help raise funds for the BMX Hall of Fame. Plus there's a ton of other job duties - a pretty long list of things to do that should keep me busy for the next ten or 15 years, whenever I decide to retire.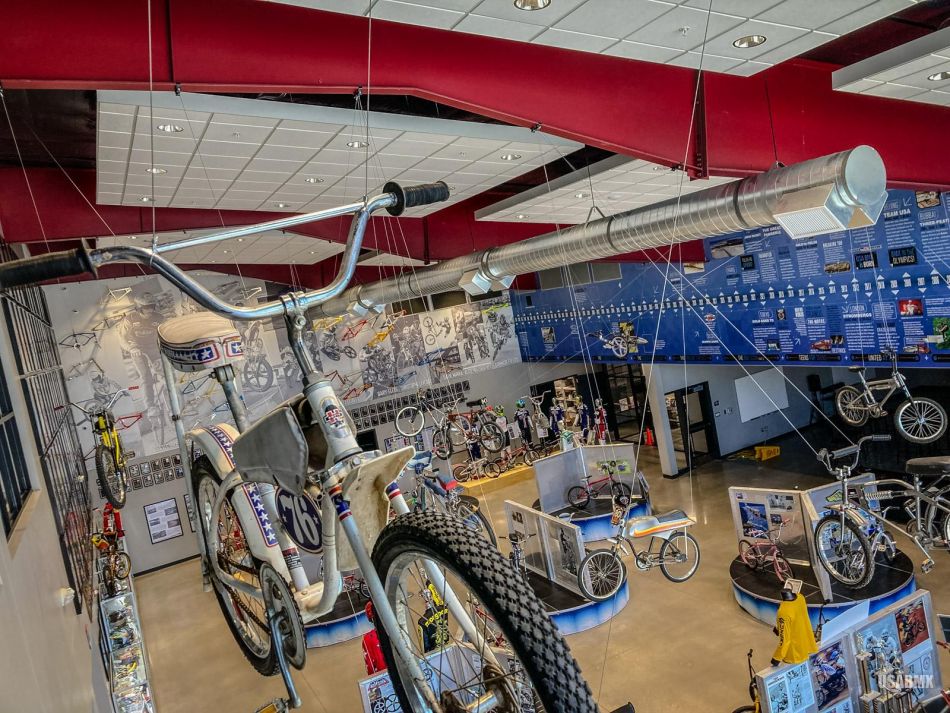 In the mid-'80's, you were not only racing BMX, but also got involved in BMX Freestyle doing shows. Do you have a BMX preference (Racing or Freestyle)?
gOrk: I'd say I am way more race-oriented than freestyle. Out of the 46 years I've been a BMX addict, only three of those years I was 100% into freestyle. Once Oz hired me at BMXA, I got back into race-mode and only dabbled with freestyle when my roommate Lew and I would go ride at The Spot, down by the Redondo Beach pier.
Having worked at BMX Action you saw all the new products coming in and dealt with the BMX riders in person. Has that helped in your career further down the line?
gOrk: I'd say that just having the title of being Editor of the mighty BMX Action magazine still gives me the most credibility. But every place I've worked for - from BMXA to ABA to Redline, and now USA BMX, I've acquired close contacts and have built solid relationships with brand owners and riders in every generation or decade.
Have you ever had a job that wasn't BMX?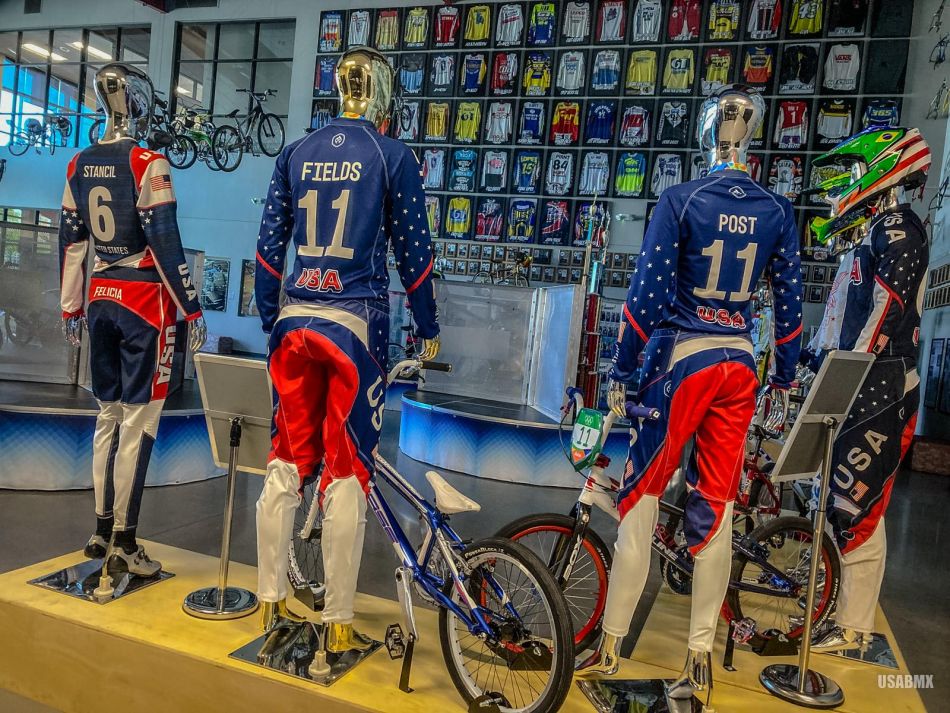 gOrk: Yeah; before I moved to SoCal to chase the BMX dream, I worked the gas station circuit in Sacramento. In fact, that is how I first met John Dizz Hicks - as he was shredding this concrete wall across the street from Americal gas station. We became instant friends and decided to form a freestyle team that same night.
USABMX' PULL magazine is the only paper BMX magazine left. What's your involvement there?
gOrk: We've handed the keys of PULL magazine over to Justin Wahl (aka "Wahlly"); who'd been handling all of USA BMX's social media for the past few years. So he's the official Editor/Photographer now and is doing a killer job of it. That is what free'd up the time for me to handle the creation of the BMX Museum in Tulsa - since last December, I've been spending about one week every month in Tulsa, adding content to the Museum. It'll be nice to move there in October and be there on a daily basis, and do a LOT less travel to Nationals.
The new USABMX facility is simply amazing. Can you explain what is there already and what is in the works to be added?
gOrk: The new facility has the Hardesty BMX stadium - with a 1,400 foot long dual-hill track, all under one roof. And then we have our new HQ next door to it, with a balcony off of the upstairs offices that overlooks the Hardesty track. Downstairs, when you first enter the building, we have about 4,000 square feet of BMX Museum space to tell the complete story of BMX. With an angled high ceiling, one wall has the yet-to-be-completed 100 year timeline and on the taller wall is the Hall of Fame jersey wall. I also added the "Game-Changer" wall of frames with huge graphics of some of our sport's biggest superstars mixed with a variety of BMX frames that helped evolve the sport to the next level. There are eight bike pods on the ground, which highlight different era's of the sport, and hanging from the rafters is a wide variety of bikes. Eventually, the entire ceiling will be full of important bikes from all decades.
When choosing which bikes and items to show, my goal was to have a good story behind every item. A lot of the bikes are donated or on loan from Hall of Famers and National Champions, so they have a bit more history behind it than your average old school collection.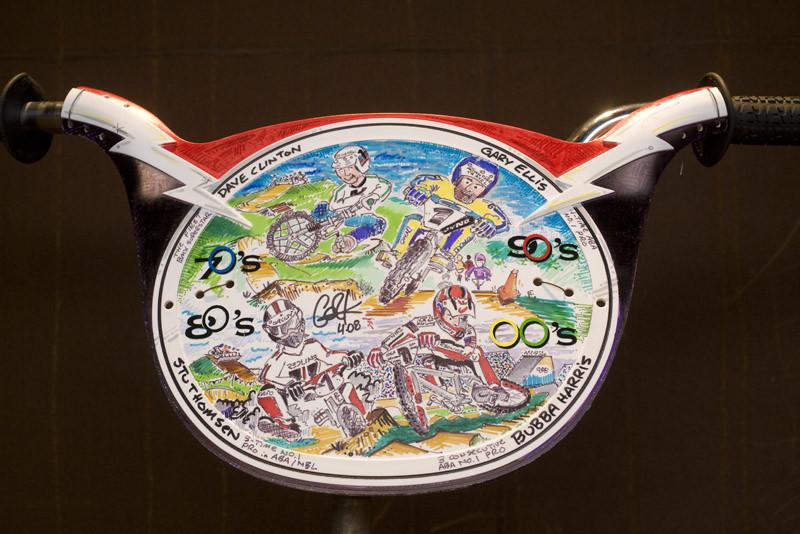 The museum is now your new home. Is it the Chula Vista BMX museum and then some?
gOrk: Yeah, almost everything that was on display in Chula Vista are now here, but we've added a TON more - since we have so much more space. In fact, some of the bikes and items go back to what we first displayed in 1992 at the first Grands museum - like the Stu helmets, John George's Mongoose uniform and Cheri Elliott's No.1 plates. Even thirty years ago, our dream was to have a permanent BMX Museum like this, to educate people about our sport's rich history.
With all the oldskool BMX happenings around the world these days it shows that the love for BMX is still alive. What are some of the programs you have planned with the museum to attract people?
gOrk: Our USA BMX Foundation is working hand-in-hand with the Tulsa school districts to not only have busloads of students to visit on a school field-trip, but to also have the kids become a part of the BMX S.T.E.A.M. program (Science, Technology, Engineering, the Arts and Mathematics). The museum has already hosted events such as Corporate team building meetings, birthday parties and we just had our first wedding at the Museum last week. There are two large classrooms right off of the museum area, so those are used a lot for the special programs and BMX Camps that take place there - such as the R.I.S.E. program that is going on right now, to help underserved youth.
Every day, every week, every month, there is something going on at the HQ. We'll hold our Legacy National there once a year, along with hosting Training Camps and clinics. We just has our first Vintage race and bike show there, which was a huge success, and our BMX Hall of Fame reception, prior to the HoF Ceremony, is happening at the Museum on Friday, October 28th.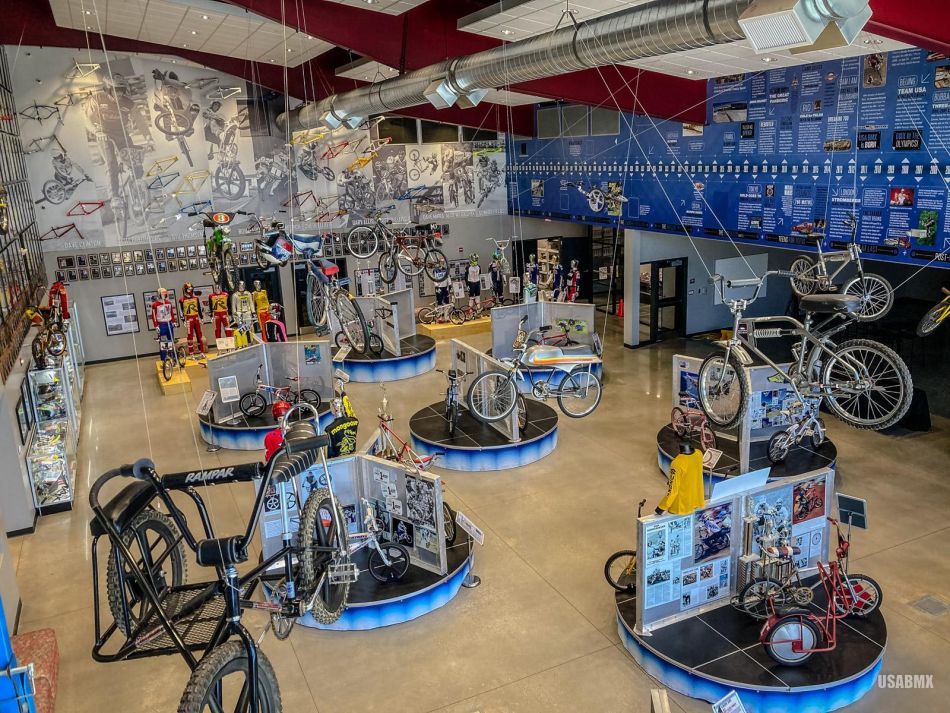 What are some of the products that you are looking for to be added to the museum?
gOrk: What we have on display right now is just the tip of the iceberg. I am still missing some pretty significant brands - like DG, Cook Bros., Redline and SE. We do have Dave Mirra's gold bike in our possession, with plans for a full restoration because of the bike's corrosion. That'll be a great addition. There are certain game-changing bikes that I hope to add to the museum over time, such as Mat Hoffman's weed-eater bike. Stuff like that.
What people see right now is not even the full completion of Phase 1; and I have five Phases planned out over the next six or seven years. Video content on many of the bike pods is planned next, for Phase 2, along with some interactive displays to give visitors more hands-on things to play with.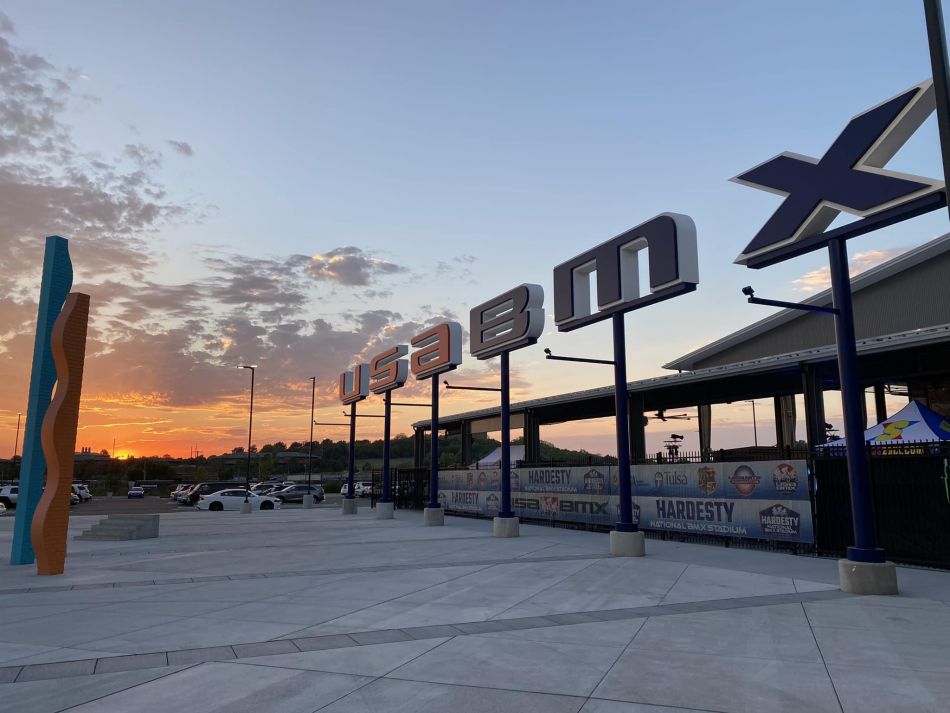 What are the opening hours and where can people contact you if they have something to contribute to the BMX museum?
gOrk: The museum is open five days a week, from 9 to 5, for any visitors. Admission is a mere $5. It's located at 490 N Lansing Ave., Tulsa, OK 74120, so anybody who comes to Tulsa should make plans to stop in and check it out.

We are wide open to donations to the BMX Museum; so if you have something you believe is worthy of being displayed in the museum - or something for our BMX Archive room, feel free to contact me at: This email address is being protected from spambots. You need JavaScript enabled to view it..