-Dave "Hot Guy" Osato interview.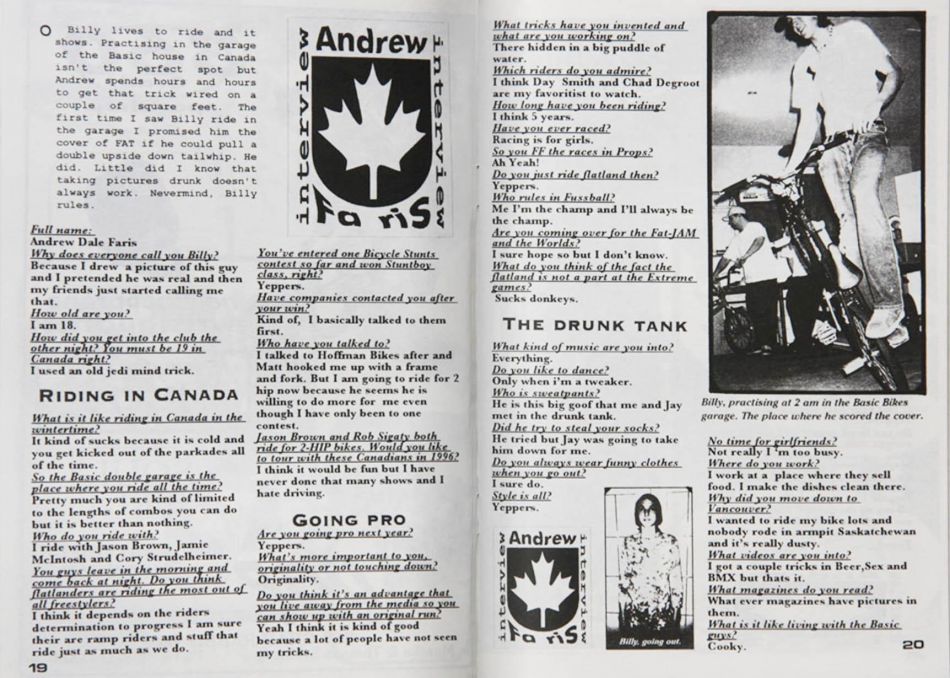 -Play sticker,
-Christmas Classic KOD,
-San Diego scene report,
McGoo's B-day party (always the best), and we also had a Steve Roy interview.
That small computer font made sure we got a lot in the 'zines. We're not done yet; Reno is the first ABA race of the season and I left for that race at 4am with Pete Dylewski in the GT Box van. Hidden Valley was around in 1996 and it got plowed earlier this year. Hard Volume was the music section.
We also had a free Lawan Cunningham Univega postcard with this issue. The Cali times were great. We visited the Moreno Valley contest too. GT was good with the free stickers. Once again they supported FATBMX. We had a contest schedule up and the last page features Jay Miron doing a 360 table over the FAG jump at Sheep Hills.
Read the whole 'zine just because it's dark outside right now and you cannot go anywhere.
BdJ
Check it out: FAT-'zine issue 33 (1996) Hit that link to flip through the 'zine page by page.