machine during fabrication. Production of RL 20 II some 40 years after its introduction in late 1984, requires purpose-built tooling and more time and investment than any other vintage BMX frame we have encountered.
Fabrication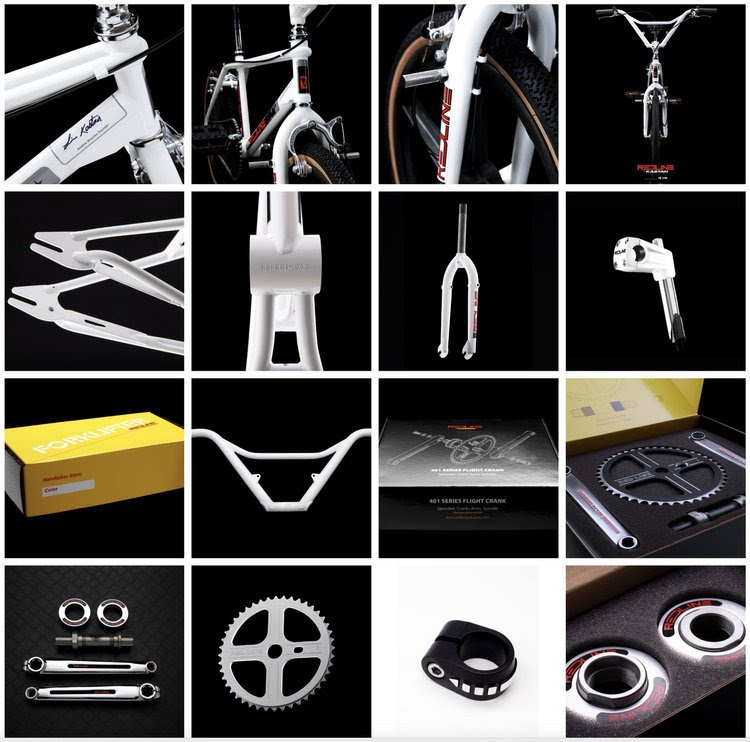 The fabrication process begins once the tube sets are swaged and through the first round of pre-polishing. For those with less knowledge of manufacturing, to achieve the high standards of chrome plating required the tube sets are pre-polished before fixturing and then given a secondary polish to ensure the removal of any scratches and weld blooms caused during welding and fixturing. The chrome will fail to adequately bond to the surface without polishing due to potential contaminations. Also, chrome is electroplated onto metal surfaces in microns of an inch, so a mirror finish is required to ensure the correct results.
When the Kastan fabrication team receives the swaged and polished tubes, they bend and stamp the flat parts required. The top tube has four individual bends, including one extremely tight radius that wraps the twin top tubes around the head tube, an unmistakable and totally unique feature of the RL 20 II. It's a challenging tube set to produce and offers no room for error. One wasted tube represents a frame, fork, or handlebar that cannot be completed, such are the tolerances. We ultimately figured out how to do all the specialist bending work in-house because no outside vendor would even bid on it.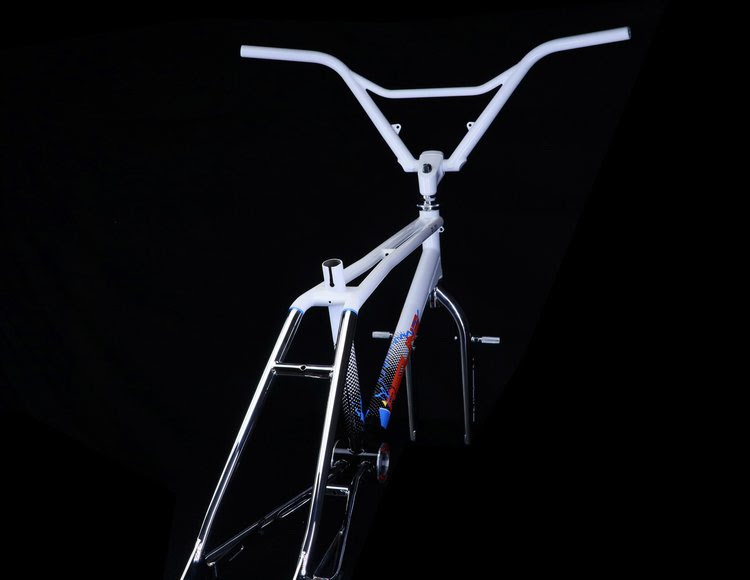 To summarize, the RL 20 II Prostyler is a demanding piece of bicycle engineering. The tube sets required to manufacture to the era-authentic standards of accuracy are literally "made to order," which is why we often sell this model on preorder. That process allows us to swage the quantity of material required for a "batch" of frames, forks, and handlebars in quantities (MOQ) that our suppliers will accommodate, price realistically, and prioritize to our lead time. We cannot go back for more in lesser quantities.
Availability – the Final Countdown
Our manufacturing processes are more dialed and efficient than ever. The final batch of Redline by Kastan RL 20 II Prostylers is in production and starting to emerge from our supply chain. These packages are built to order based on your preference for color and year. The packages include our 401 Series Flight Crank, Forklifter Stem, and numerous Redline by Kastan authentic replica products that enable you to build that once-in-a-lifetime bike or maybe the one that was stolen, or unobtainable back in the 1980s. We will not produce more than we have a demand for, and we will not produce this range of year/color again.
We will accept last orders for our 2nd batch of colors from the 1984/85/86 range up and until Monday September 24th, 2023 at 6 PM PST.
That Redline RL 20 II Prostyler will not exist without your purchase commitment and when you take delivery, you can feel assured that it only exists because you committed to having it built.
The good news is our batch 2 Premium packages begin shipping later this week and continue to the conclusion of this final batch in November/December 2023.