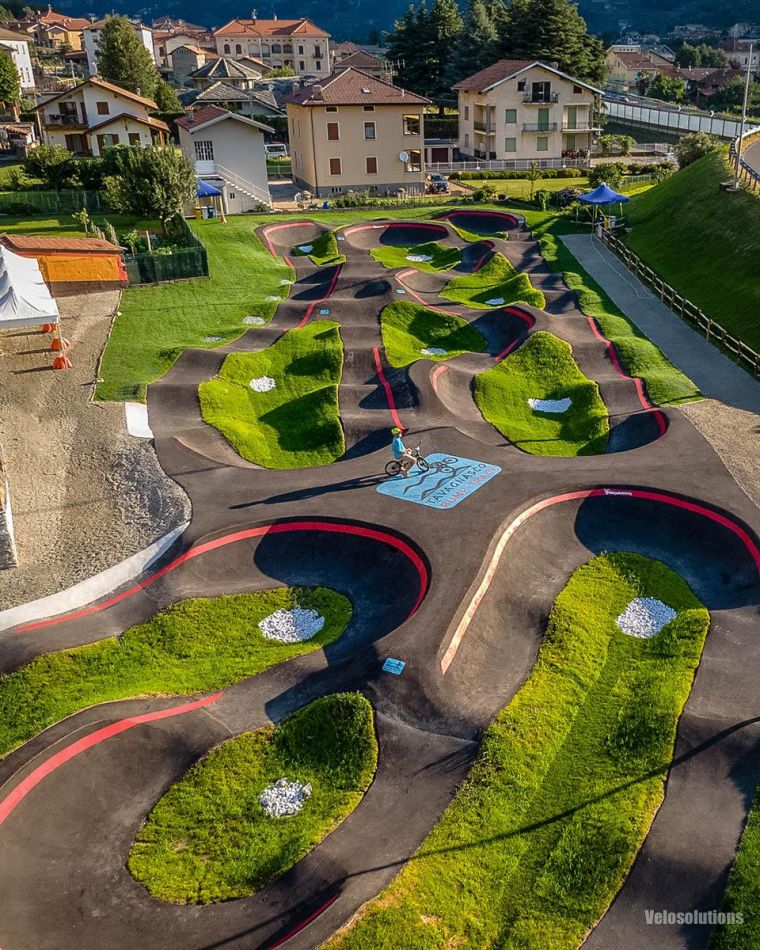 Tavagnasco
Tavagnasco, Italy is part of the Turin Outdoor Bike Park located in the village of Tavagnasco, in the Aosta Valley - 1 hour north of Turin (Torino). Featuring two custom-designed Velosolutions Pump Tracks that are fun, flowing and challenging, the smaller kids track is 86 meters long, with 5 berms and 16 rollers. The larger track is 214 meters long and has more challenging terrain, with 10 bermed corners and 30 roller jumps.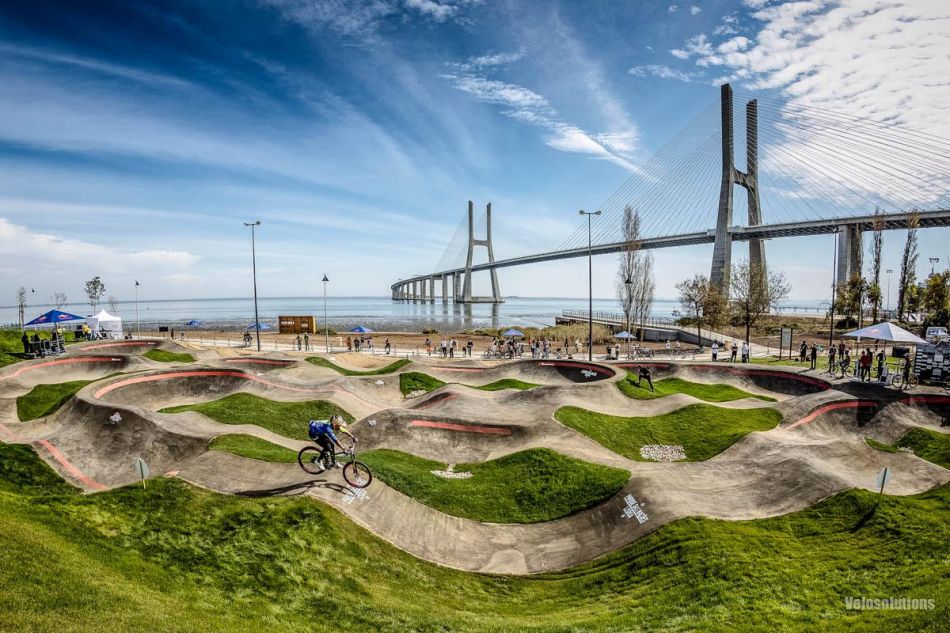 Portugal finished a spectacular set of Velosolutions Pump Tracks in Lisbon right next to the famous Vasco da Gama bridge earlier in 2020. These feature a kids track of 80m in total length and a more challenging main track of 300m in total length that recently hosted the Portugal Qualifier for the Red Bull UCI Pump Track World Championships.
The Railyard Bike Park, USA
The brand new Railyard Bike Park in Rogers, Arkansas featuring 2 downhill slopestyle courses and 4 jump lines for all skill levels with lights for night time riding and sick features from Progressive Bike Ramps.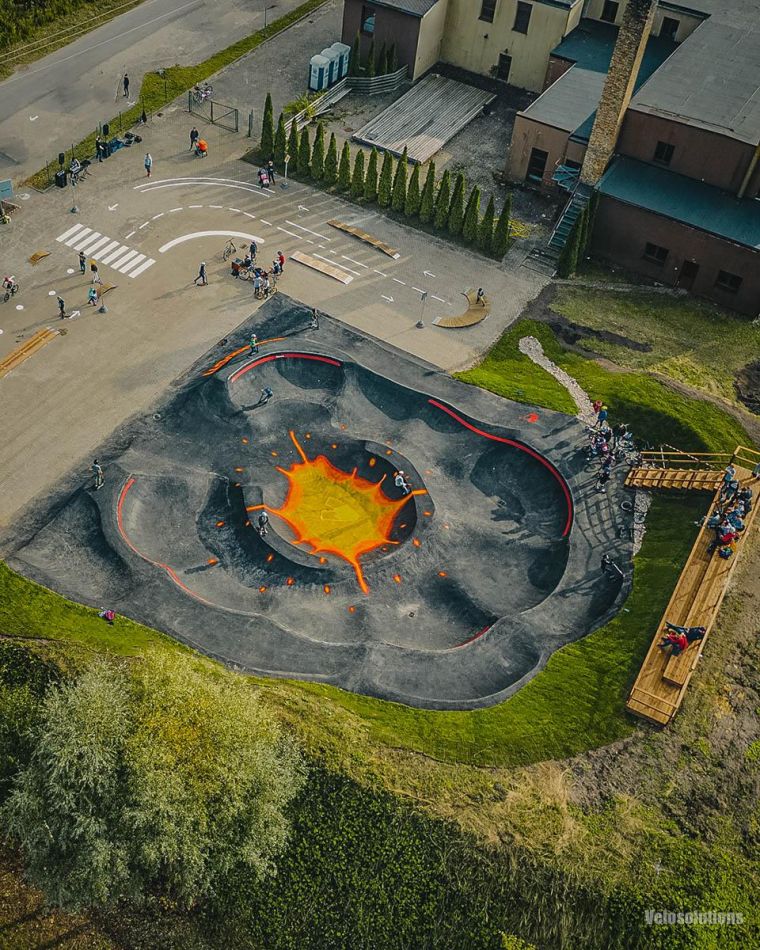 Saulkrasti, Latvia
A meteorite crater makes for a perfect session spot, right? The Velosolutions Baltics crew got really creative with this one! The total area of the track is about 600 square meters. Its design is compact but consists of various skate-inspired elements, such as the asphalt bowl, sliding edges and much more. Made for all things on wheels!
Jordie Lunn Park, Canada
The Velosolutions Canadian crew completed a unique pump track at the Jordie Memorial Bike Park in Vancouver in memory of Canadian Mountain Bike Legend, Jordie Lunn in 2020. The first "downhill" pump track with a total of 387m in length, it is a truly unique construction with many exciting options for all skill levels.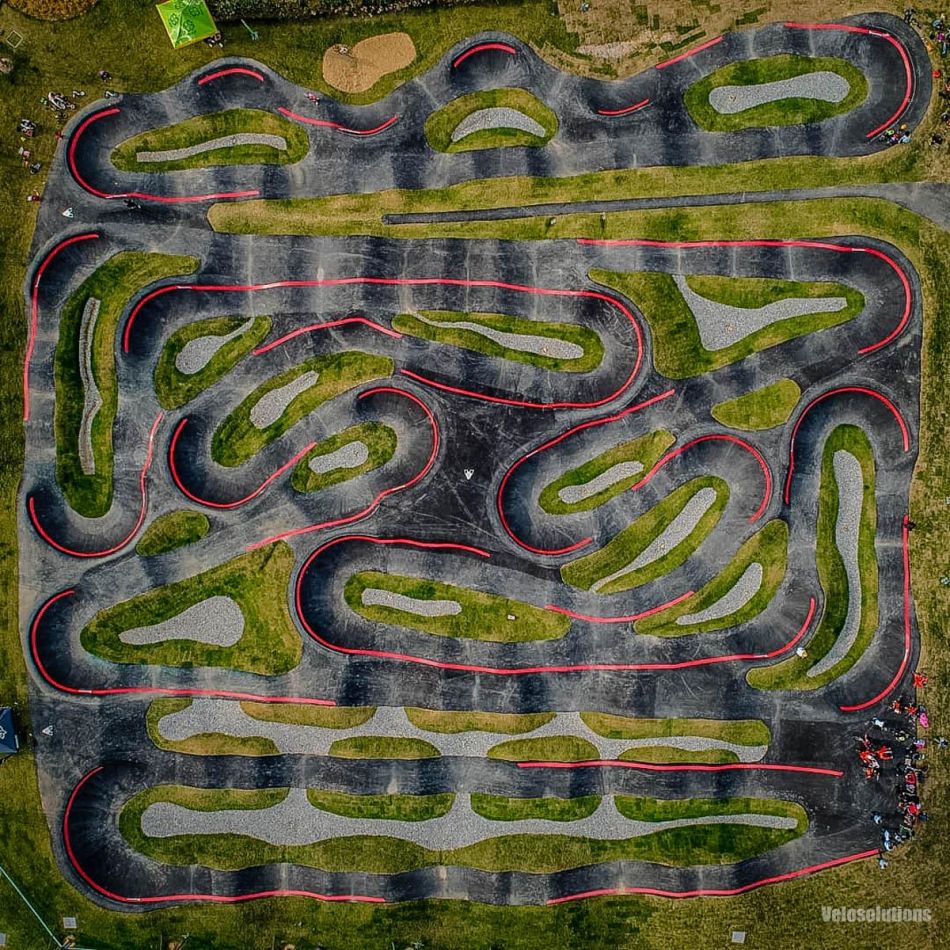 Deqing, China
The Valley Magic Shangzhu pump track in Deqing County, China Featuring one of the longest pump tracks in the world at 425m with 14 berms and an adjacent jump line and kids track guaranteeing all round riding fun to the max and then some. This Pump Park is part of the scenic "Shangzhushan Valley Magic", which offers a variety of outdoor activities, including a climbing tower, a giant labyrinth, Giant Pandas and a selection of picturesque gardens.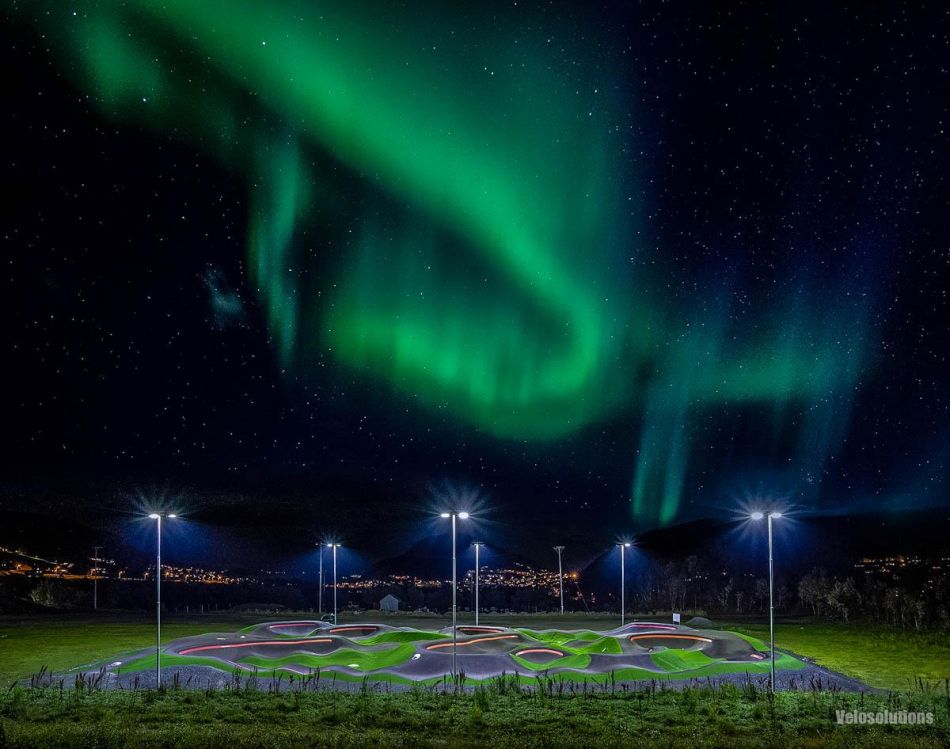 Harstad Bike Park, Norway
Harstad Bike Park in Norway has two Velosolutions Pump Tracks and a Freestyle Skills Park will be added in Spring. With a total surface area of 1925 m2 and measuring a length of 258 m with 11 turns this is the biggest asphalt pump track in Scandinavia. The second Harstad track covers an area of 1254 m2, with the main loop at 117m and a kids loop of 37m.⠀

More info at: Velosolutions.com