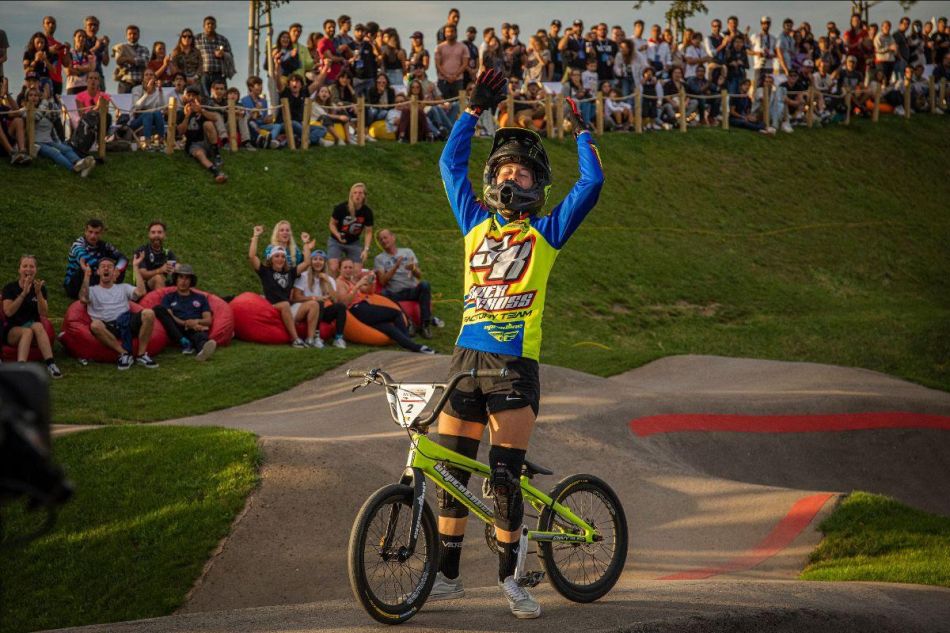 belief that their local heroes will have the ability to become future UCI World Champions. The new Velosolutions Pump Track is currently under construction and promises to make for intense racing with a slightly shorter total length than previous tracks along with rollers designed for a clean battle between mountain bike and BMX Racing specialists. Located in Las Condes, Santiago, the project is a bridge between the city and the Andes mountains that will soon have the biggest Velosolutions Pump Track in Latam and a layout of trails, dirt jumps and a skillzone.
The first qualifiers for the 2022 season are ready to roll out, with Bariloche, Argentina kicking off the first of the races on 6 March. Spain and the Czech Republic are new to the series along with a comeback for Canada. There are new venues in Italy, Belgium and Switzerland, as well as a return to some of our favourite race venues from previous qualifiers.
Confirmed Qualifiers
Argentina, Bariloche 6 March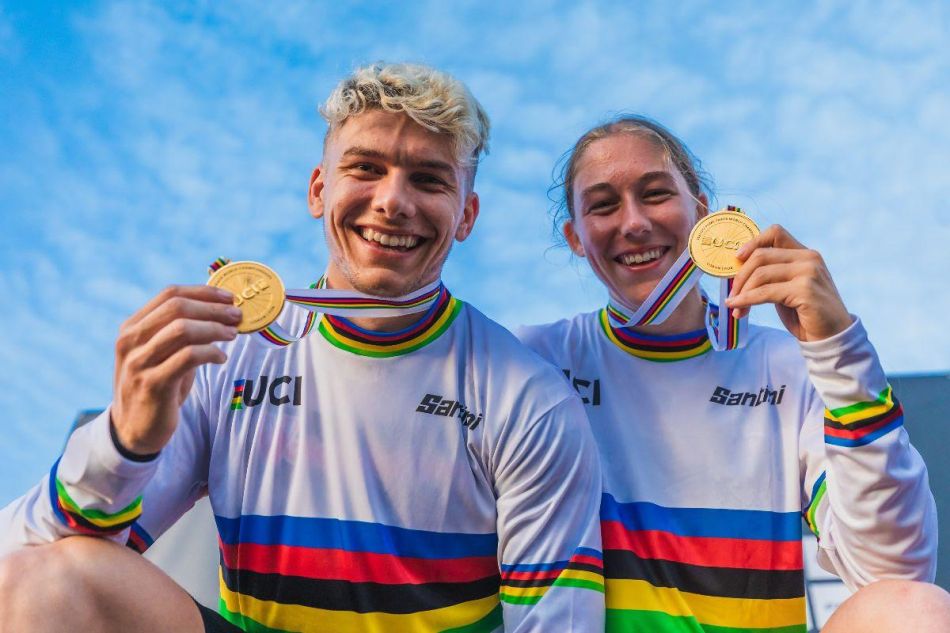 Italy, Ponte Buggianese 15 May
USA, Gaston County 21 May
Spain, Ainsa 21 May
Belgium, Genk 5 June
USA, Paris Texas 2 July
Canada West, Langford 3 July
Sweden, Are 9 July
Germany, Berlin 6 August
USA, St Charles County 6 August
Switzerland, La Neuveville 20 August
Norway, Harstad 27 August
Netherlands, Eindhoven 27 August
Czech Republic, Heipark Tošovice 17 September
Chile LCQ, Sante Fe 18 November
Registration to open soon for your chance to join the battle for the coveted UCI stripes. More qualifiers to be announced shortly. For more information and to register head to redbullpumptrackworldchampionships.com


What is a pump track?

Velosolutions Pump Tracks are a worldwide success. They provide a playground for kids and adults alike, from beginners to professionals. A Velosolutions Pump Track provides a community with a sustainable and fun packed activity for all. From mountain bikes to BMX and skateboards a pump track is a playground for all wheels, by combining rolling jumps with turns on an asphalt track, they are accessible for all.


The Red Bull UCI Pump Track World Championships.
The Red Bull UCI Pump Track World Championships succeeded in creating a revolutionary global pump track racing series with over 23 groundbreaking events taking place around the world in 2018. More than 2,000 athletes participated in over 19 countries and 67 riders competed in the first World Final that saw local heroes, Olympic BMX racers and MTB World Champions compete on an even playing field. In 2019, Red Bull and Velosolutions took things to the next level with the iconic rainbow stripes handed out for the first time at the World Championships in Switzerland to Payton Ridenour and Tommy Zula. Lisbon, Portugal hosted in 2022 with Eddy Clerte and Aiko Gommers taking the honours respectively. With 25 qualifiers lined up for 2022, the immense growth in pump track – with its unique and fresh approach to competitive biking on a global level – is undeniable.


About Velosolutions

We operate through a global network of professionals with profound knowledge in cycling, action sports, tourism and urban development. With experience that spans from UCI World Cup track building through to sport activation, Velosolutions is in a constant state of evolution as we strive to improve our products and services with every project we undertake. Today we're able to offer our products and services worldwide with premier partners in 25 countries. We help communities and their decision makers to find answers to their modern day social challenges and recreational demands. Our Mission is to provide easy access to cycling and action sports to everyone in the world in a sustainable way.