-Headset: Cliq Integrated Taper Headset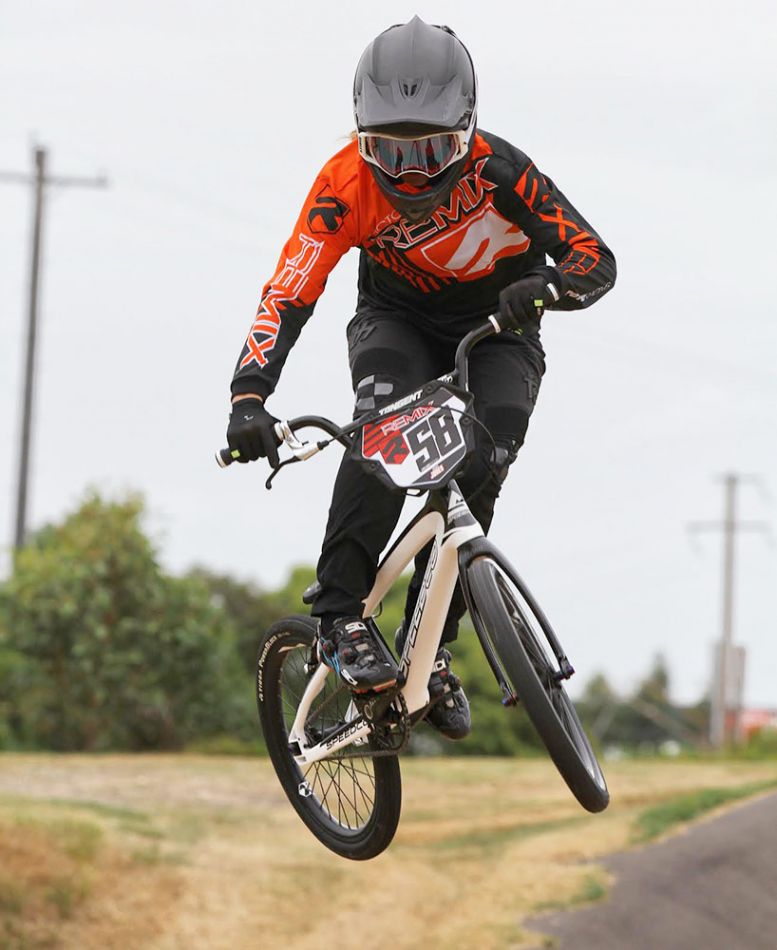 -Stem: (right now: Madera Front load stem 48mm) Soon to be Brooke Crain signature Tangent front load stem 48mm.
-Bars: Tangent T.I.D. Bars 8''
-Grips: ODI Tangent Lock on grips
-Bar ends: ODI
-Brake lever: Shimano DXR
-Brake cable: Shimano DXR
-Brake caliper: Shimano DXR
-Brake pads: Remix BMX Carbon Brake Pads
-Chain: Sram PC- 850
-Sprocket: Tangent
-Cranks: Avian
-Bottom Bracket set: I believe it's just a Race Face BB - what was available at the time.
-Pedals: HT T1 SX Stealth Black
-Seatpost clamp: Tangent
-Seatpost: Tangent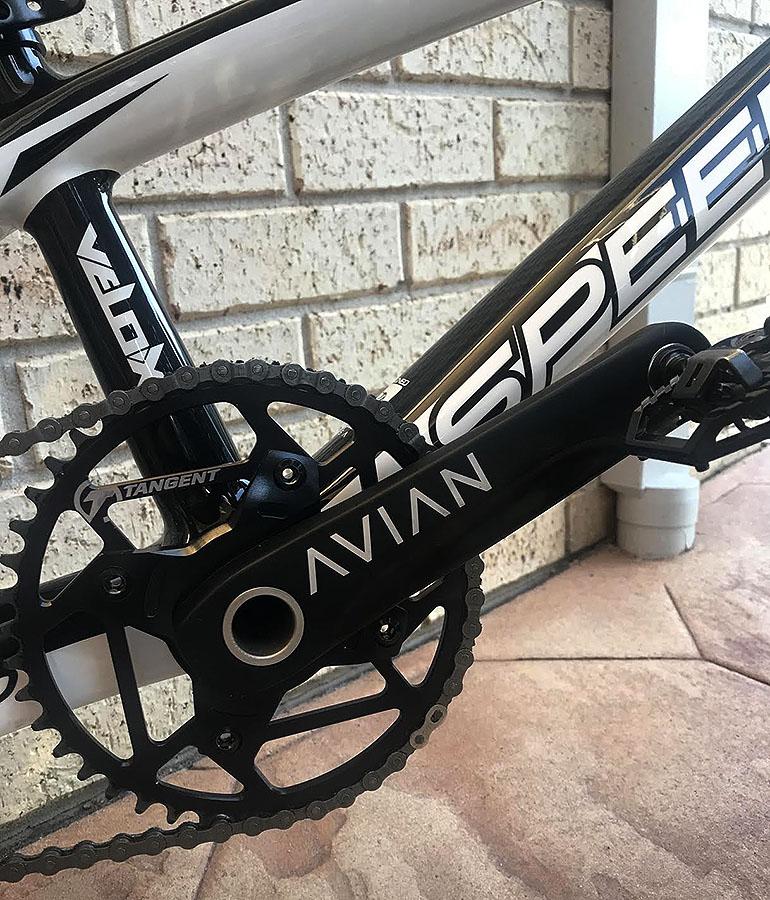 -Seat: Tangent Remix Saddle
-Front tire: Tioga Powerblock 1.75
-Front rim: Remix Carbon Pro Wheel
-Front hub: Remix Hub
-Rear rim: Remix Carbon Pro Wheel
-Rear tire: Tioga Powerblock 1.60
-Rear hub: Remix Hun
-Number plate: Tangent w/ Potterplates design
Modifications: No mods!
Weight: 7.9kg / 17.4lbs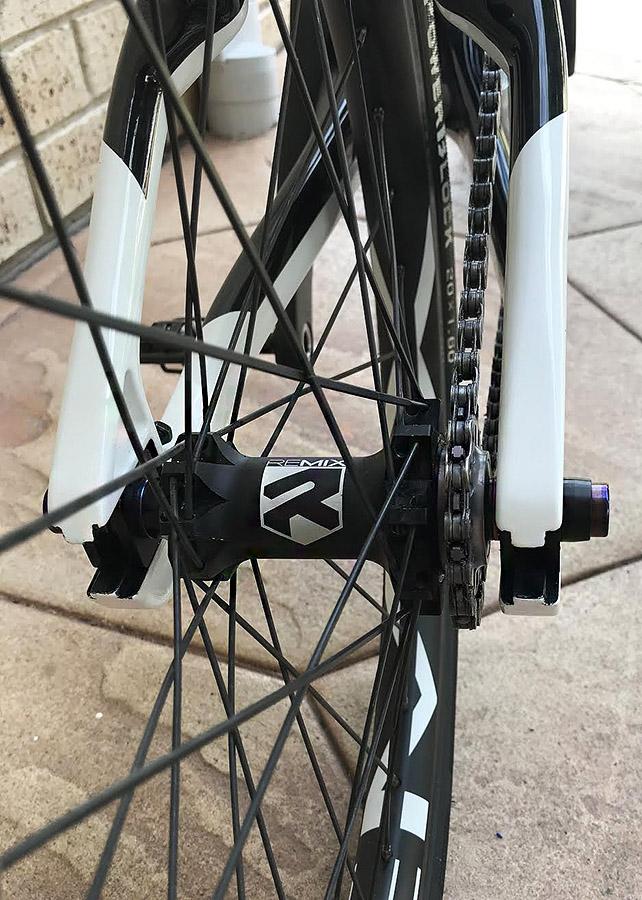 How much does a new bike motivate you at the start of each season?
Rachel Jones: Getting new things is always exciting! Getting a new bike is a fresh start feel, it's knowing new bike, new year, new opportunities. It motivates me to want to get out there and ride and look forward to what I get to represent for the season.
Do you have a spare bike as a back up?
Rachel Jones: Not of this current build. I am using my old Haro build as a spare sprint bike, because of gearing switch but for me it's sticking to the same bike race day or training day.
What parts do you change most often?
Rachel Jones: Chainrings right now, only for my sprint sessions. For the most part, all the parts I run keep me going for a solid period.
Who are some of the people who hook you up with parts when you need them?
Rachel Jones: This year it has been Dale from Remix, he has been awesome about getting all the parts I need. Derek Betcher hooked me up with the good looking frame and the guys, Rich and TJ from Tangent hooked me up with the parts.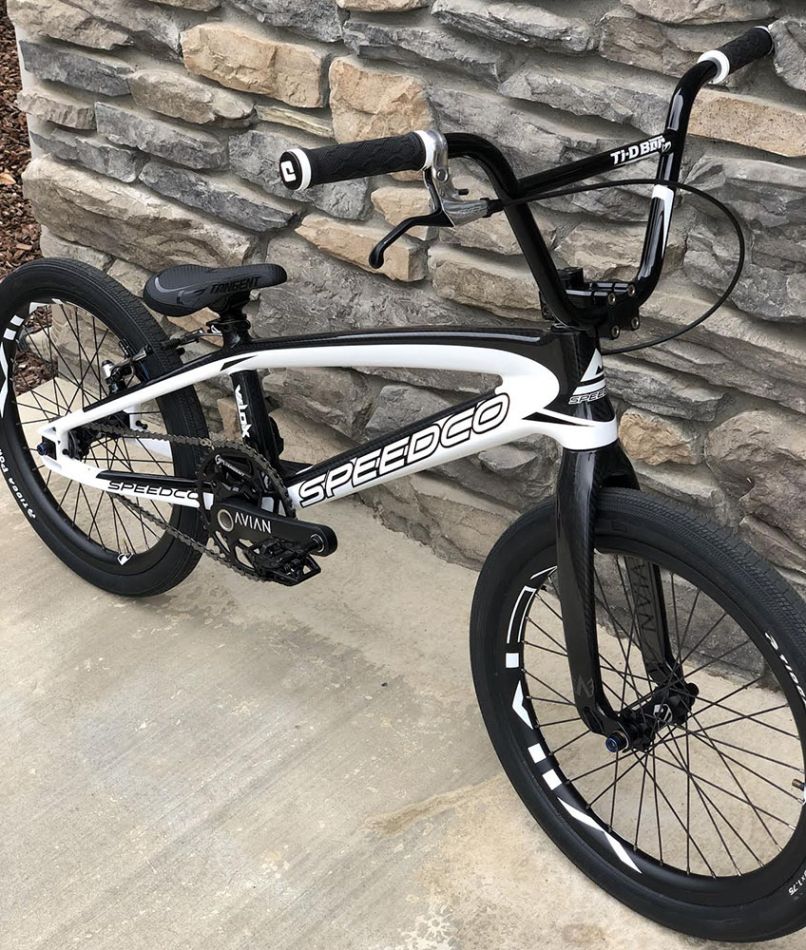 Do you care about the looks of your bike?
Rachel Jones: Yes, I'm a female! Look good, feel good I believe.
Are you bummed when the bike gets scratched up?
Rachel Jones: The first scratch is always the most nauseating. I try to avoid them as much as possible, but at the end of the day it will most likely happen in our sport so we just have to deal with it.
Are you on the disc brake yet?
Rachel Jones: No, I don't know the ins and outs of them to have a need for them yet!
What are your thoughts on carbon?
Rachel Jones: Currently I am riding a carbon frame and carbon wheels. This has been a new thing for me, but I love how responsive and stiff my bike feels, especially from the gate. It was a little hard to adjust to this when I first transitioned, like anything but now I love how it feels.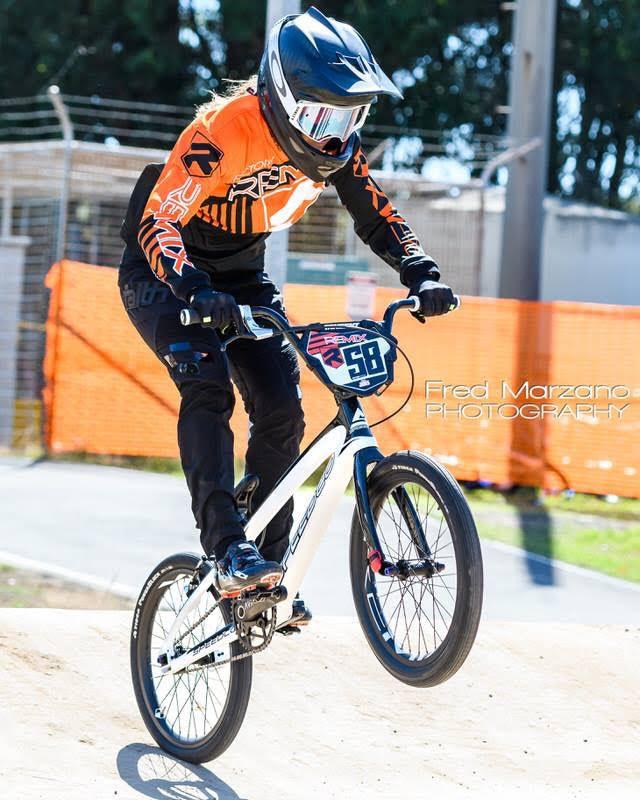 What tire pressure do you run?
Rachel Jones: I'm terrible at checking my tire pressure often and sometimes I find myself at 65psi, wondering why my first straights feel slow. My race day tire pressure is roughly 95psi.
Who do you trust working on your bike to get it ready for the race?
Rachel Jones: Normally I just do it myself. Because I train on it there is no major bike adjustment or check before races unless I know there is something wrong. But Todd Crain is always my savior when my bike needs a decent lot of loving!
Thanks to: A really big thanks to Remix BMX, they have really gone out of their way for me, I wouldn't get the opportunities I do now without them and I'm really excited to be apart of such an awesome team, representing their brand. Derek Betcher at Speedco for hooking me up with the bike for the season and the guys at Tangent for the parts. A big thanks to my fiancé for being proud of me on my best days and encouraging me on my worst. My families, both here at home in Australia and now home in the US and my coach for always supporting and pushing me for what it is I want to do and being proud of it. My Mum and Dad for even giving me this opportunity to begin with, they sacrifice a lot and I'm forever thankful for that.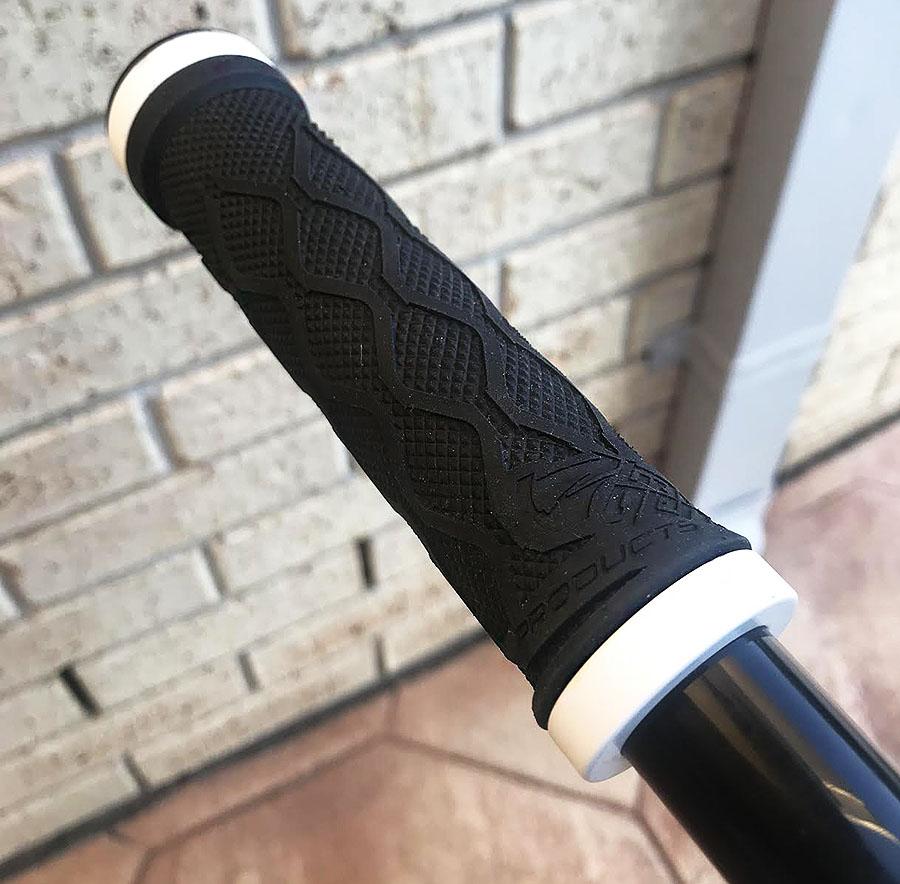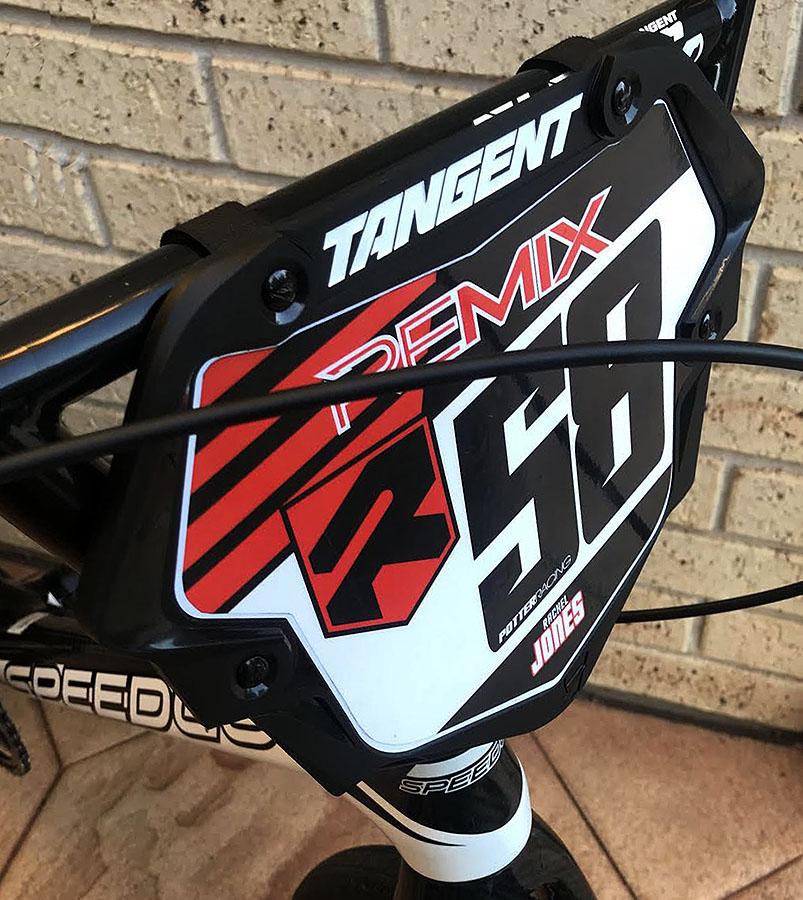 Pics by Rachel Jones / Fred Marzano