If it's possible to drive to the race, bring your own sleeping spot. RV, caravan, tent or whatever contraption you can get your hands on for the weekend. Not everyone has the luxury of using the unlimited gold card of a sponsor. If you don't, there are ways to survive. Preparation is key. How many days is your BMX trip? What do I really need? What is the weather going to be like?
You can find a grocery store in every town. Do your shopping there, or bring the goods yourself. Of course it all depends on the way you're traveling but if you have the space, pack that cooler and stuff it with everything you would need. There's no better place to stock up than your local supermarket. You'd be surprised to hear how many BMX racers camped out in their early career. Tent, sleeping mat and sleeping bag, done. The fun is in the adventure. The stories at the bonfire at night. The people you meet, but don't forget about early practice in the morning.

A lot of the times situations are far from ideal, but those make for the best memories; Remember when we got that flat tire on the way to the race, missed practice, and still won? Remember when our tent took off in the storm and I got to stay with so-and-so in the RV? Remember when the hotel alarm was set off in the middle of the night and we all met up front in our PJ's? BMX is like a family and when things go wrong, you can count on someone lending a helping hand.
One of the biggest camping fests are the UCI BMX Racing World Championships. Anyone who camped out in 2015 at the World's in Heusden-Zolder, Belgium will have a story for you. The storm that was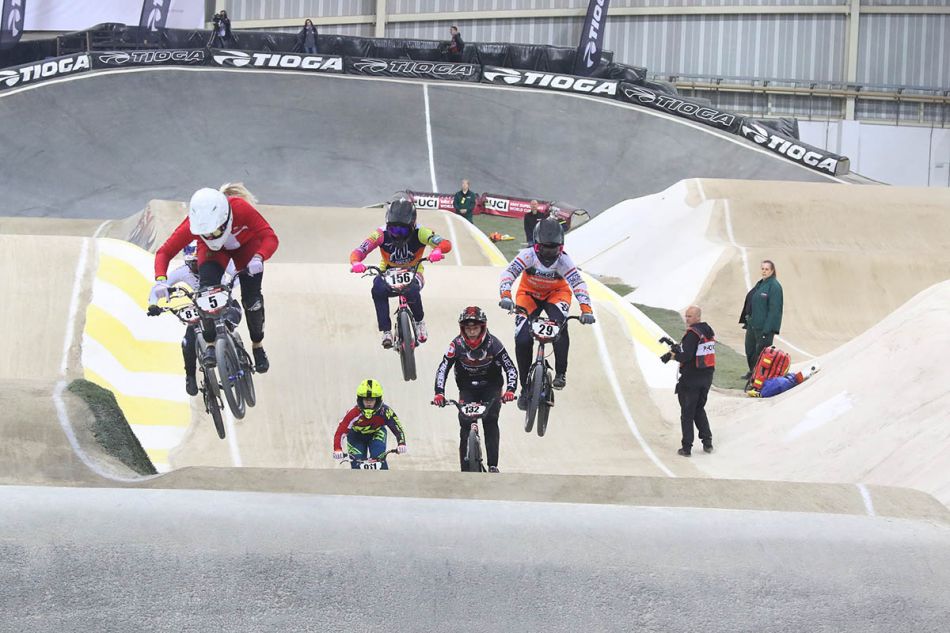 coming in was huge and the entire campsite in the woods had to be evacuated. Not exactly ideal if you are racing the World Championships the next day but it was simply too dangerous to be surrounded by trees that night. This year around 3500 racers are expected to make the same trip to Heusden-Zolder for the 2019 UCI BMX World Championships with plenty of them ready to camp out. Hopefully the weather won't turn the camping into another disaster, but again, that story will be told for years to come.
Life is what you make it. Take the opportunity to travel. Your BMX bike is your ticket. Create memories. Make friendships. Dive in. Have fun and don't forget to take photos to please the followers.
BdJ