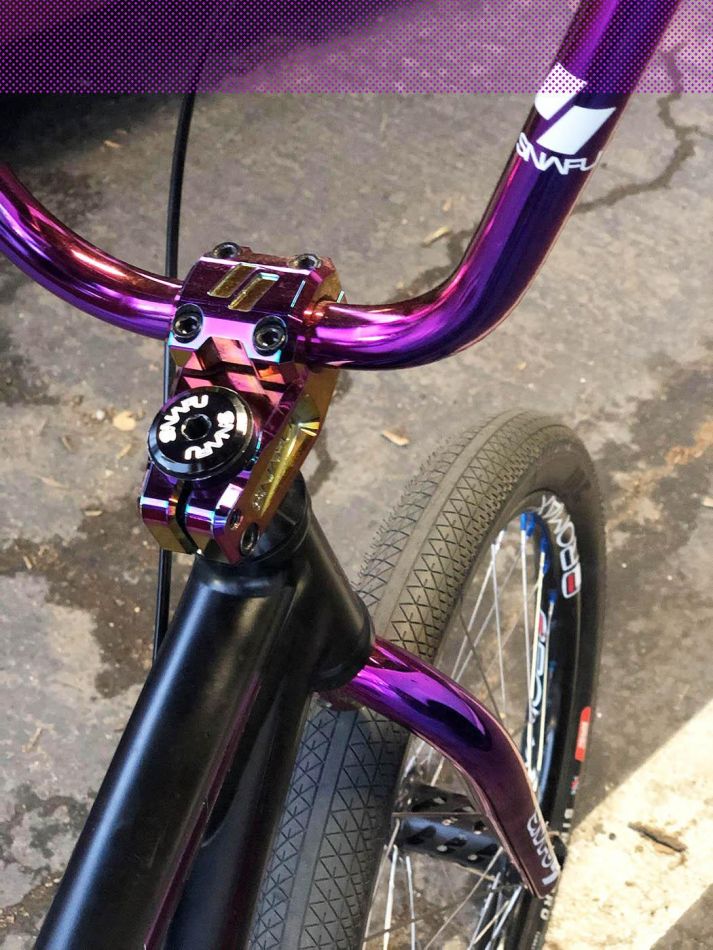 You've raced BMX for a long time. Do you know exactly what kind of set up works best for you?
Nic Long: I guess if I had to break It down to the basics... Long rear end, straight and narrow bars, 175 cranks and a 44/16. Pretty much my go to no matter what.
Do you run certain parts of certain brands that you cannot race without?
Nic Long: Only part that's on my bike, that'd I'd be uncomfortable riding without would be my Shadow Conspiracy 3/32 Race chain. I'll never choose to race without It.
Do you like working on your bike?
Nic Long: I do find a sort of peace in It... but typically I'm always working on It in a time crunch or right before a training session and it's a full on meltdown. When you seem to need power tools for a BMX bike... things get thrown.
How long does it take you to get your bike in the bag to fly to a race?
Nic Long: 10 minutes or less... forgetting something and having to go to J&R most weekends.
Strength over weight?
Nic Long: 1000% safety first, then nerd out.
Something is loose on your bike (play on your forks/hubs/pedals), what do you do, A, B, or C?
a) -Fix immediately
b) -Finish the session and fix at home
c) -Doesn't bother me. I'll fix it whenever
Nic Long: - A: for sure, usually pull off the gate if something is loose.
Do you have a decent toolbox?
Nic Long: It's pretty solid, but I'm not Alise Willoughby with that Park Tool spono.
Can you build up a new bike at home? Do you have all the tools for it?
Nic Long: Absolutely, I would never take it to a shop. I've almost always done all the work on the bike. If something goes wrong, I want to only blame myself.
Ever laced a wheel?
Nic Long: I have, I've built a few in my day... but haven't learned to true them, just build.
Please take us through your parts list:
Frame - "Hyper" (old Haro Blackout "Long" frame for now)
Fork - Snafu 2.0 Race Chromo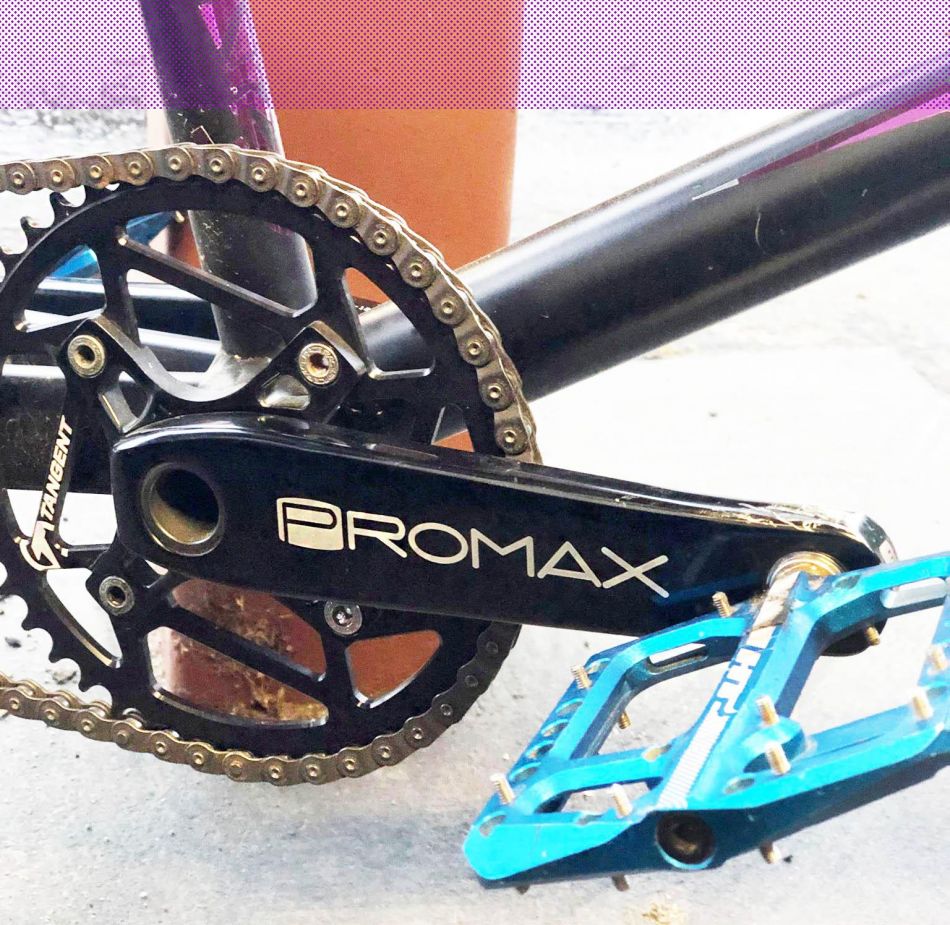 Bars - 8.5 Snafu Race
Grips - Tangent
Stem - Snafu V2 Race 48mil
Headset - Snafu
Brake lever - Promax
Brake - Promax
Cranks - Promax
Pedals - HT SX 2
Sprocket - Tangent 45
BB - Promax
Chain - Shadow Conspiracy 3/32 Race
Seat - Snafu
Seatpost -Snafu
Seatpost clamp - Snafu
Front hub - Onyx
Rear hub - Onyx SS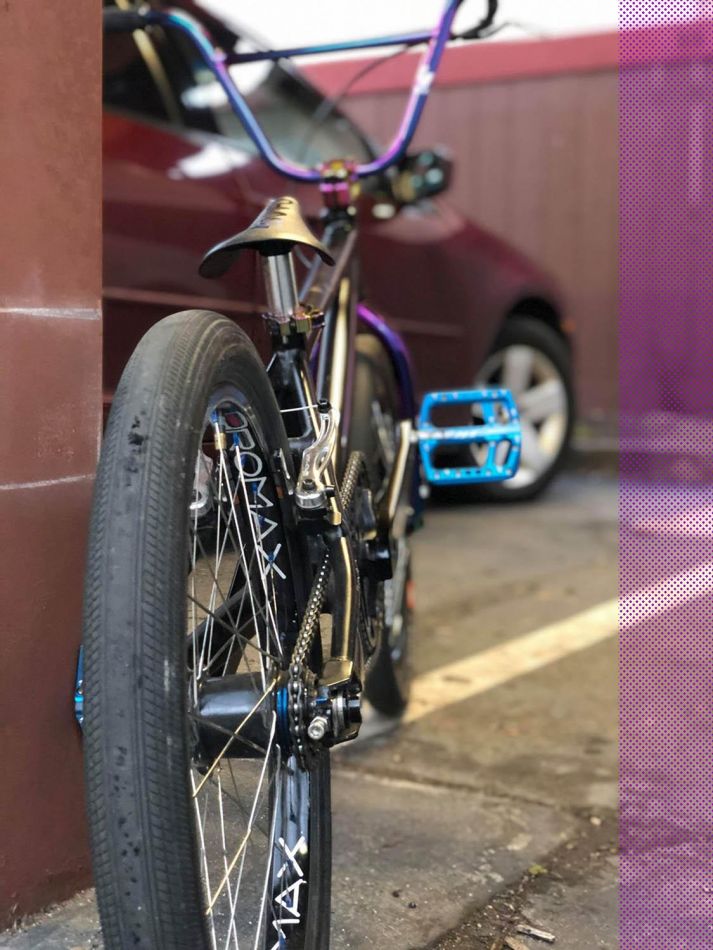 Front rim - Promax
Rear rim - Promax
Spokes - Steal
Tires - Rubber
Tubes - Magnum
Chain tensioners - Optional
Number plate - Tangent Signature Nic Long plate
Weight - Just under 25lbs
Thanks to: The sponsors listed for keeping the dream alive, to my Dad for always supporting and pushing me, Jamie Staff (and Mike King) at USA cycling for the decade of international trips and memories, Kurt Pickard for the best gym training an athlete can do, the friends I've made along the way, and finally my wife Lindsay and my two babies... for when they learn to read they'll love to see their dad loved them so much (
) haha.