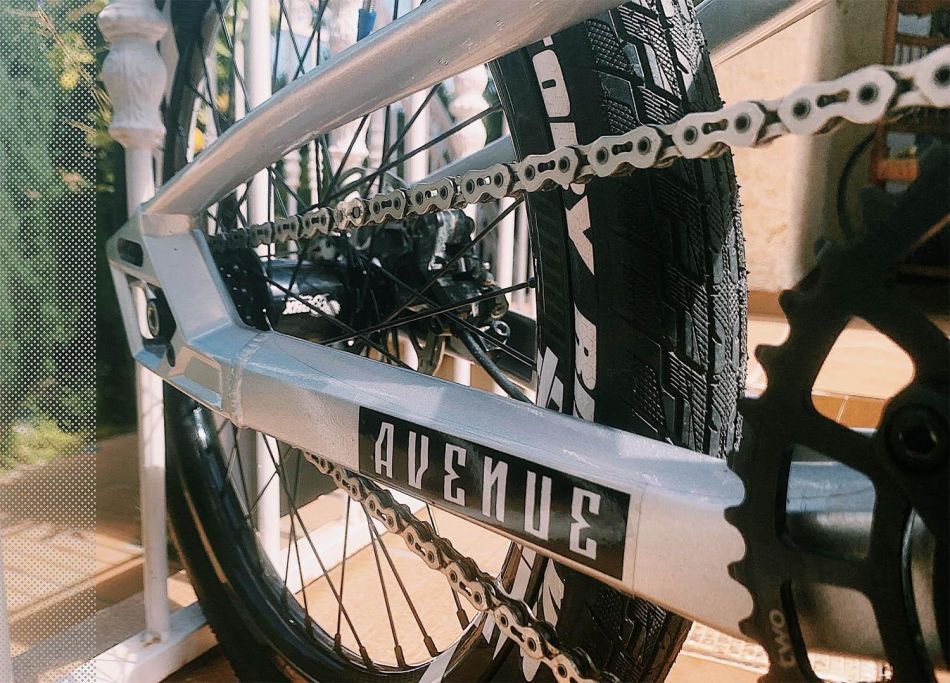 with the staff and every project is like our project as they ask for our suggestions. My goal is to build a long relationship and not change my ride brand every year, I really feel like I am part of a family.
How do you like the feel and look of your bike?
Manon Valentino: I really feel comfortable with my bike, from the first day I tried it in 2016. SUNN keeps working on improvement every year and it's not always easy for me cause I'm the kind of rider that likes to keep my bearings but it pushes me to question myself and enhance my skills. I really apreciate the fact that the color of the bikes changes every season, it's colorful they there is an animal side:)
What is the geometry and length of your frame?
Manon Valentino: I ride with the Pro XL ROYAL FACTORY 2020.
Do you experiment much with sizes of your frame, stem, bars to find the right set-up?
Manon Valentino: Yes! I like to ride « head in the bar » and really go for it in the big hill, I like to be on the attack so I try to lower the height of my handle bar and the 2020 frame is a little bit longer so I'm testing different sizes of stem to find the most comfortable position for my type of riding.
Do you have something customized to make your bike more personal and perfect for you?
Manon Valentino: I am lucky to have BMX Avenue that every year build a new pair of wheels with the best in the market and ready to find a nice color for beautify and make my bike even more attractive.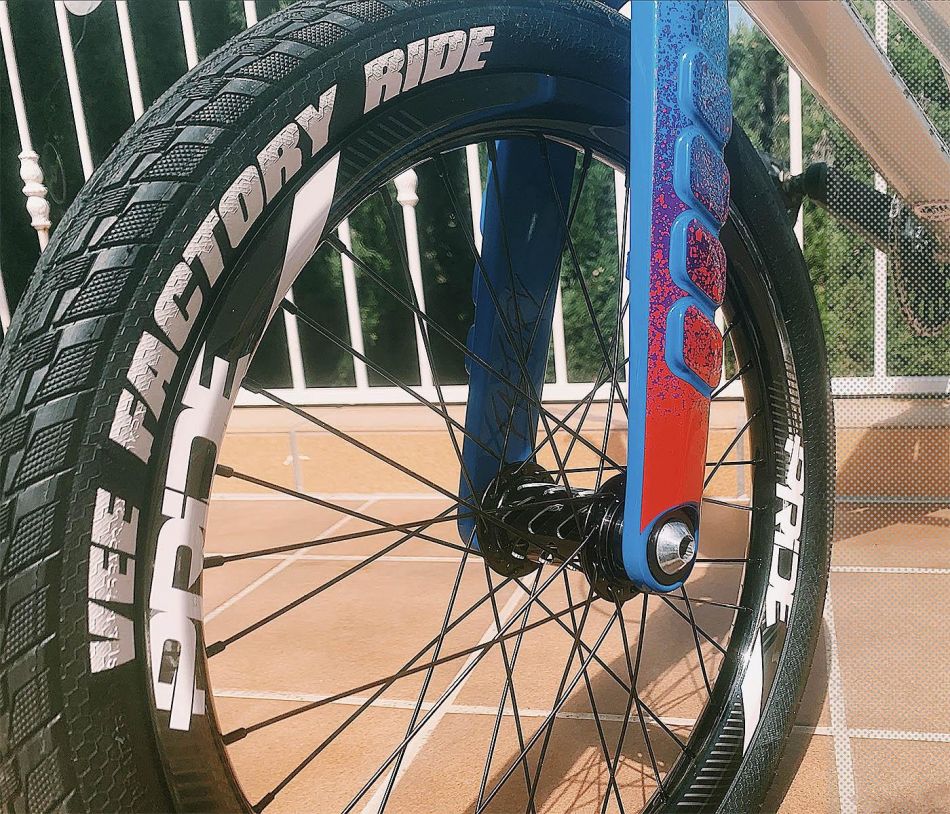 This year I was more reasonable with full black wheels than last year with my yellow hubs !
Usual tire pressure?
Manon Valentino: 4.8 don't ask me why, if it's more or less I can't keep it out of my mind.
What's a bike part you change on the regular?
Manon Valentino: I change regularly my development, for the training, After I like to keep most of my part all year long. If everything is good, I am confident with what I have but well, still have to change my tires sometimes. But don't ask me to change my grips too often ! I like it re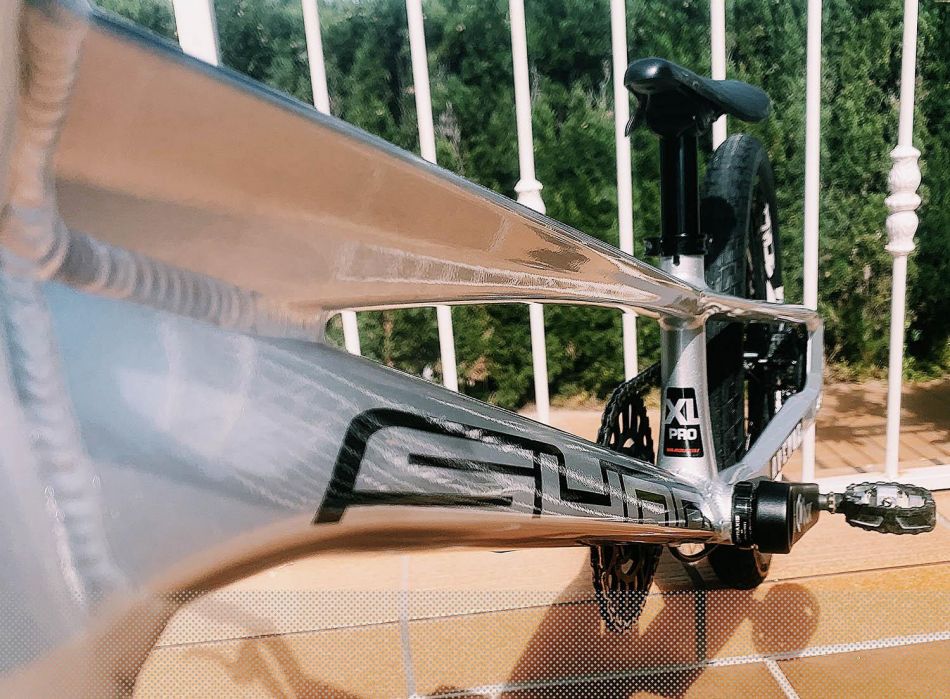 ally use with the borrow of my hands but if ODI wanna gimme some I could change my mind haha.
Is the bike anxious for the next track session?
Manon Valentino: I didn't even have much time on the track with this frame ! I like to build my new frame just few weeks before the season starts and well, the season didn't start. My bike has some new cool things to teach me with its improved geometry so no, no, not anxious, ready to go back to work and have fun!
Please take us through your parts list:
Frame – SUNN ROYAL FACTORY PRO XL
Fork – SUNN CARBON
Bars - BOX One Cromo 31.8x8''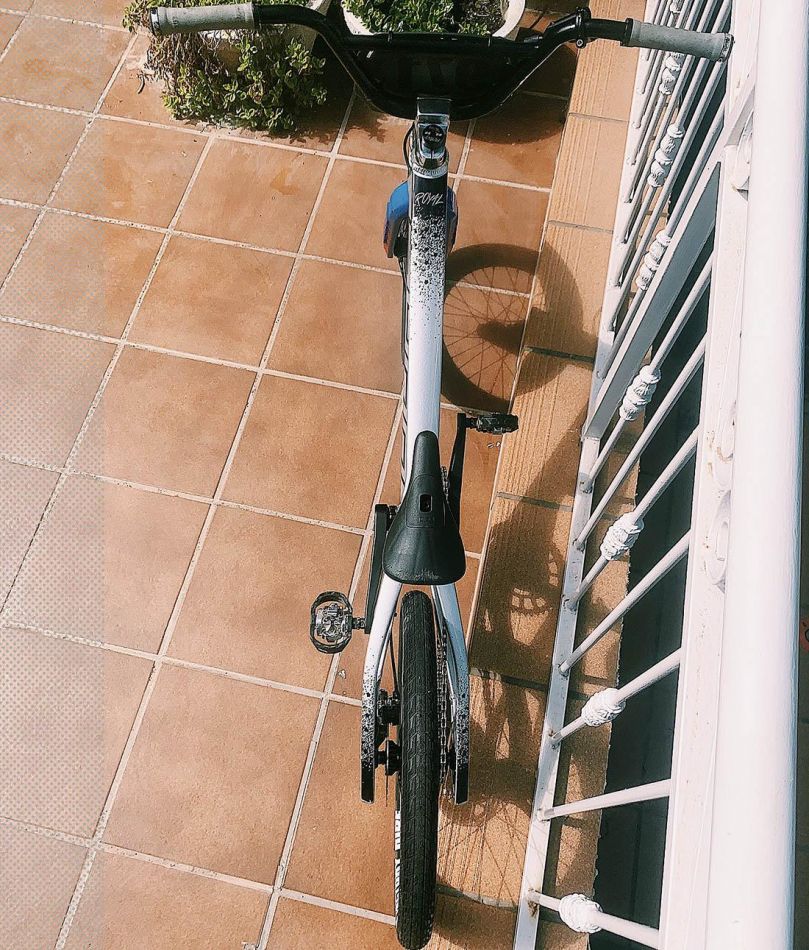 Grips – ODI AG-1 LOCK ON
Stem – BOX ONE FRONT LOAD 53 mm
Headset - ACROS
Brake lever - SHIMANO MT501 140mm
Brake - SHIMANO
Cranks - BOX Two Vector M30P 177,5 mm
Pedals – SHIMANO PD M424
Sprocket – PRIDE RACING
BB - BOX
Chain - KMC
Seat - SUNN
Seatpost - SUNN
Seatpost clamp - SUNN
Front hub – ONYX PRO
Rear hub – ONYX PRO DISC
Front rim - PRIDE CARBON 20'' BLACK GLOSSY

Rear rim – PRIDE CARBON 20'' BLACK GLOSSY
Tires – VEE FACTORY RIDE V.3
Tubes – VEE TIRE CO
Chain tensioners - SUNN
Number plate - 971
Weight – 9
Thanks to: You and fatbmx.com, all my sponsors.