Where have you been riding your bike lately?
Camille: We still can't ride in France so I pretty much ride around the house to do sprints. I'm looking forward to ride the track here in Saint Etienne.
Do you have a spare BMX bike?
Camille: Yes, I have a second race bike (the black one) and my previous bike is used for training (different gear etc).
Do you experiment much with sizes of your frame, stem, bars to find the right set-up?
Camille: No, I think I found my perfect setup and I try to keep it the same on each bike.
Do you have something customized to make your bike more personal and perfect for you?
Camille: The only custom part is the disk brake adapter by BVC Bikes. I also chose the Wiawis fork to lower the front end.
Usual tire pressure?
Camille: 6 bars.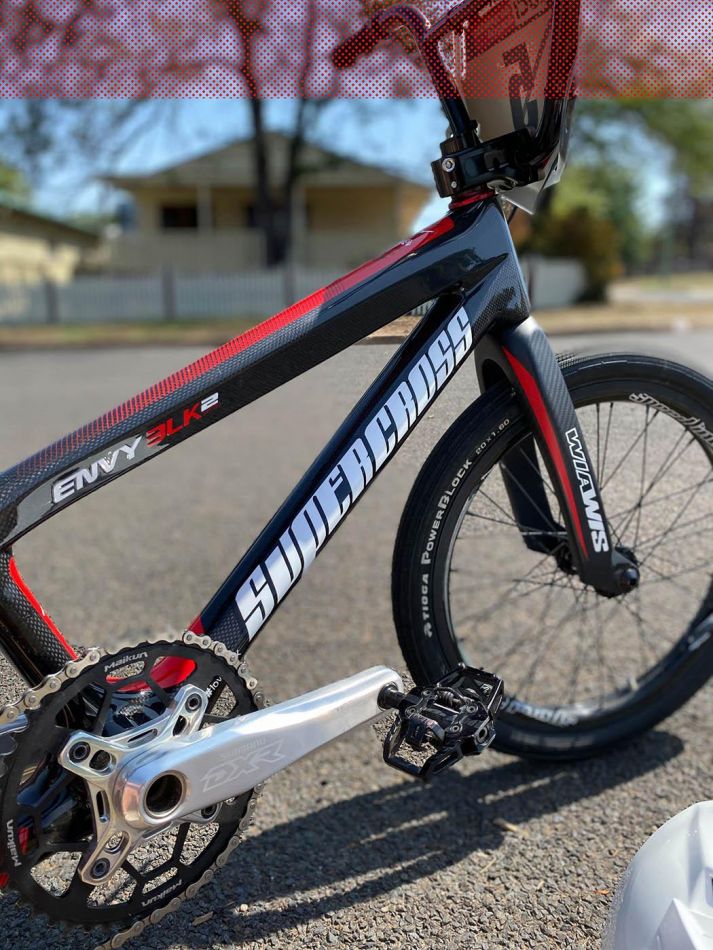 What's a bike part you change the most?
Camille: Tires for sure.
How do you like your disk brake?
Camille: I love it, I don't see myself going back on a v-brake.
Please, take us through your parts list:
Frame: Supercross Envy BLK 2.0
Fork: Wiawis
Bars: Stay Strong
Grips: ODI Tangent
Stem: Supercross 53mm
Headset: Elevn
Brake Lever: Shimano XT
Brake: Shimano XT + custom BVC adapter
Cranks: DXR Shimano
Pedals: HT T1 SX
Sprocket: Maikun
Bb: C-bear Ceramic
Chain: Crupi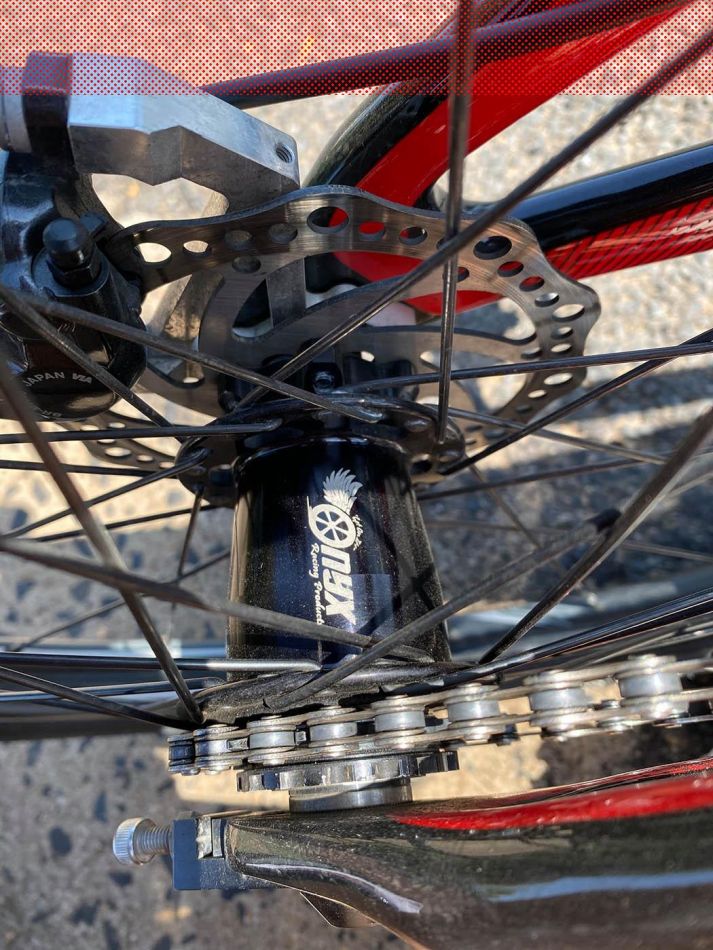 Seat: Box combo
Seatpost: Box combo
Seatpost clamp: Forward
Front hub: Onyx 20 mm thru axle
Rear hub: Onyx 15 mm thru axle
Front rim: Speedline Carbon
Rear rim: Speedline Carbon
Spokes: BVC
Tires: Tioga Powerblock 1.60
Tubes: Schwalbe
Chain tensioners: Speedline
Number plate: Mac components
Weight: 8kg
Thanks to: All my sponsors, my coach Julian Perrier, my family my boyfriend Robo