What is the geometry and length of your frame. Do you know?
Merle van Benthem: To be honest I have no idea, haha. I know my top tube is 22 inch.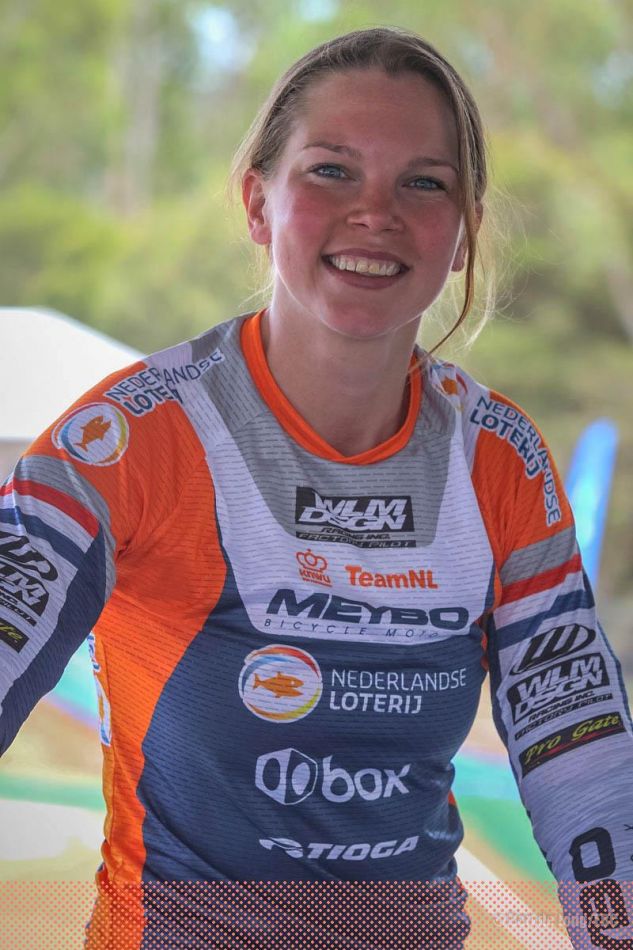 Who pumps up the tires for you at the race?
Merle van Benthem: Our team mechanic who is at the races.

Do you always run the same gearing?
Merle van Benthem: Not always, when the hill is really flat I usually go easier in gear. And sometimes for training we use different gearing.

Do you think you're missing out by not riding a carbon frame?
Merle van Benthem: Nahh, I've tried a carbon frame before but I much prefer my Meybo bike.

Do you experiment much with sizes of your frame, stem, bars, crank length to find the right set-up?
Merle van Benthem: I've tried shorter crank lengths before, just for some testing. And then started using them in 2017 because that felt better for my knee when I started riding again after my injury. But now I'm back on my "normal" crank length.

Do you have something customized to make your bike more personal and perfect for you?
Merle van Benthem: Nope.

Does weight of your bike matter much to you?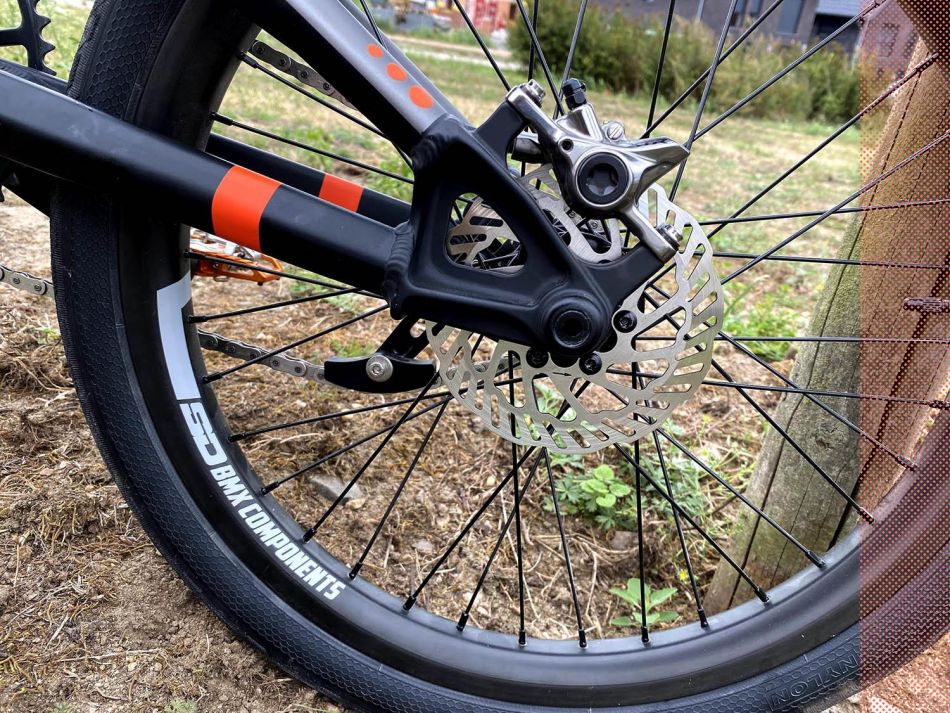 Merle van Benthem: Yes and no haha. Of course I'm not going to race with a frame of steel but I'm not obsessed over having the lightest handlebars or hubs.

Usual tire pressure? Do you personally check?
Merle van Benthem: 6 bar. I usually check it before a track session.

What's the benefit of the chain device?
Merle van Benthem: It's so easy to change gearing. I'm not a great mechanic so it usually took me a while to get the chain perfectly in line and have the right tension after changing my gear. But now with the fixed rear end this chain device I'm so much quicker!
Did you notice the stiffness of the oversized bar/stem area when you changed to the Box system?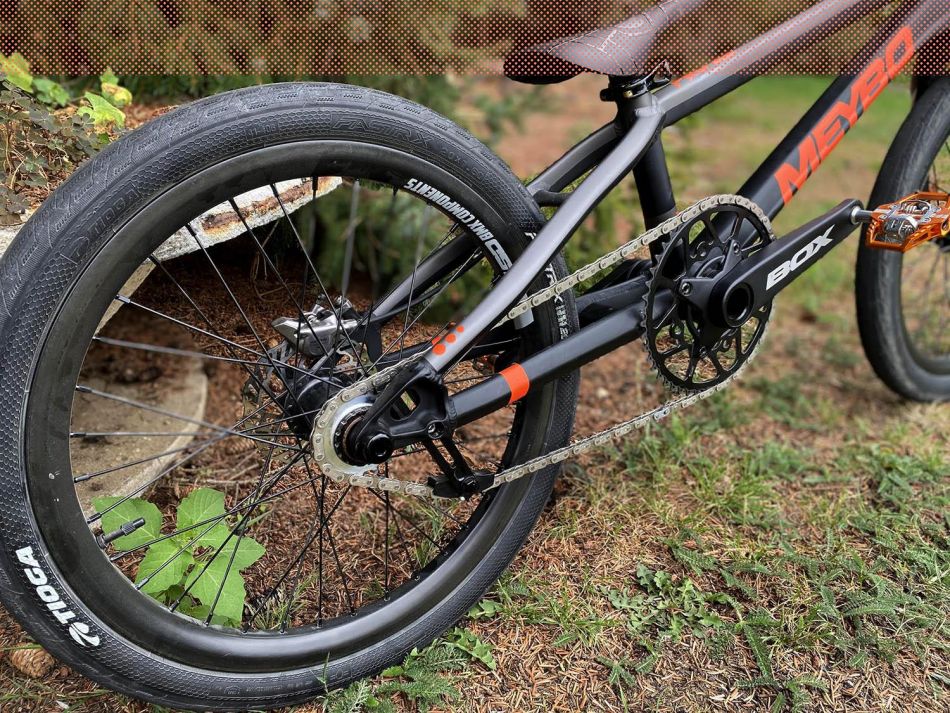 Merle van Benthem: Yes, and I liked is straight away.
The parts list:

Frame – Meybo (22")
Fork – BOX Components X5
Bars – BOX Components
Grips – BOX One
Stem – BOX Components (53mm)
Headset - BOX Components
Brake lever – Shimano
Brake - Shimano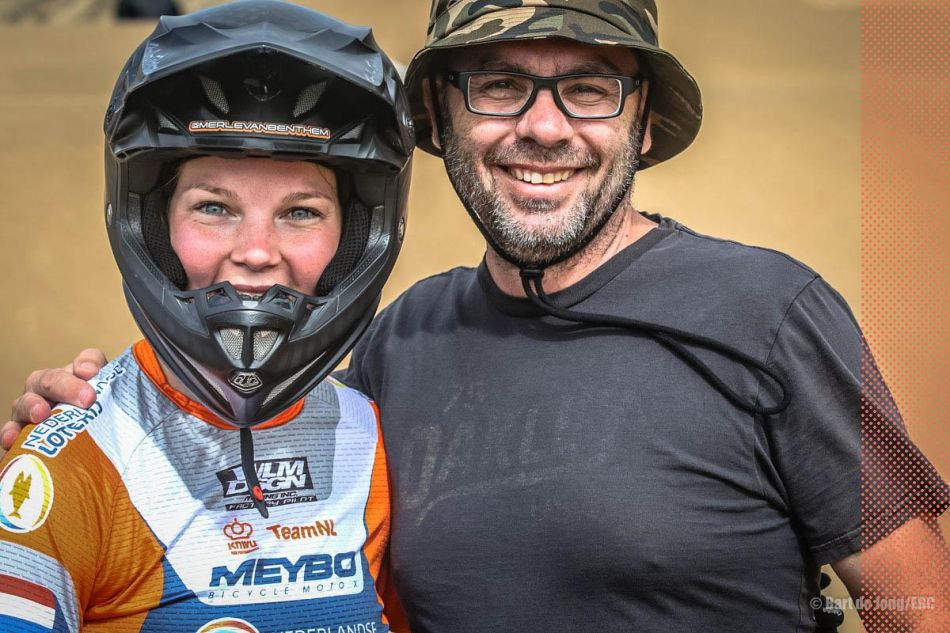 Cranks - BOX Components
Pedals – HT Pedals (sx)
Sprocket – SD Components
BB – It's integrated in my Meybo frame
Chain – KMC
Seat - BOX Components
Seatpost - BOX Components
Seatpost clamp - BOX Components
Front hub - BOX Components
Rear hub – SD Sniper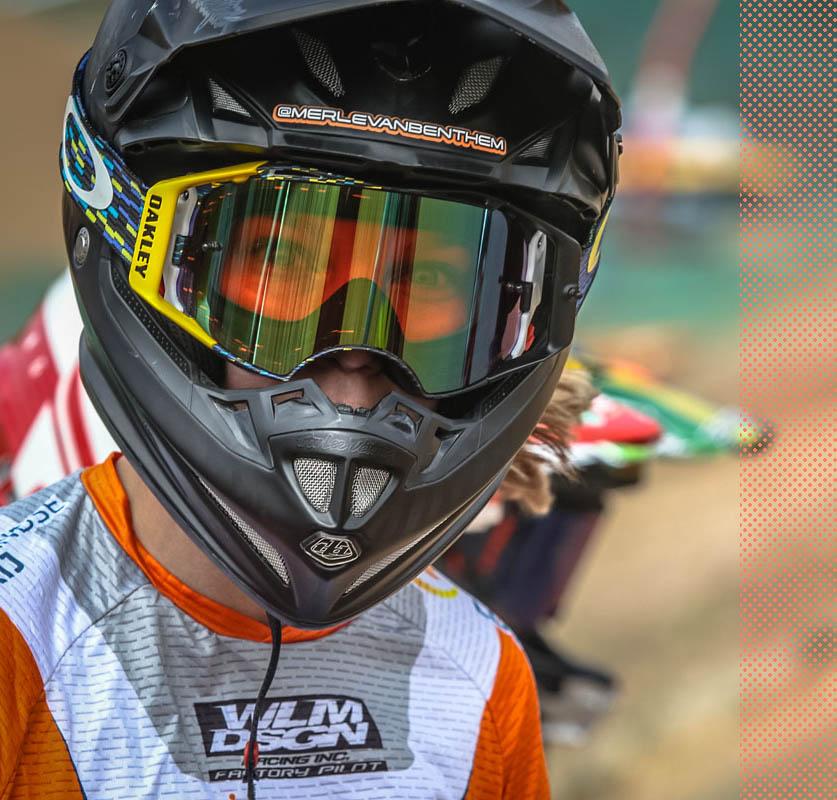 Front rim - SD Components Carbon
Rear rim - SD Components Carbon
Spokes - SD Components
Tires - Tioga Fastr X (1.75 on the front tire, and 1.6 on the back tire)
Tubes – Schwalbe
Chain tensioners – Integrated in the Meybo frame.
Number plate – BOX Components

Weight – I don't know exactly but probably around 8kg.

Thanks to: My sponsors for this bike!