Did it worry you to think that this travel life could be over at one point?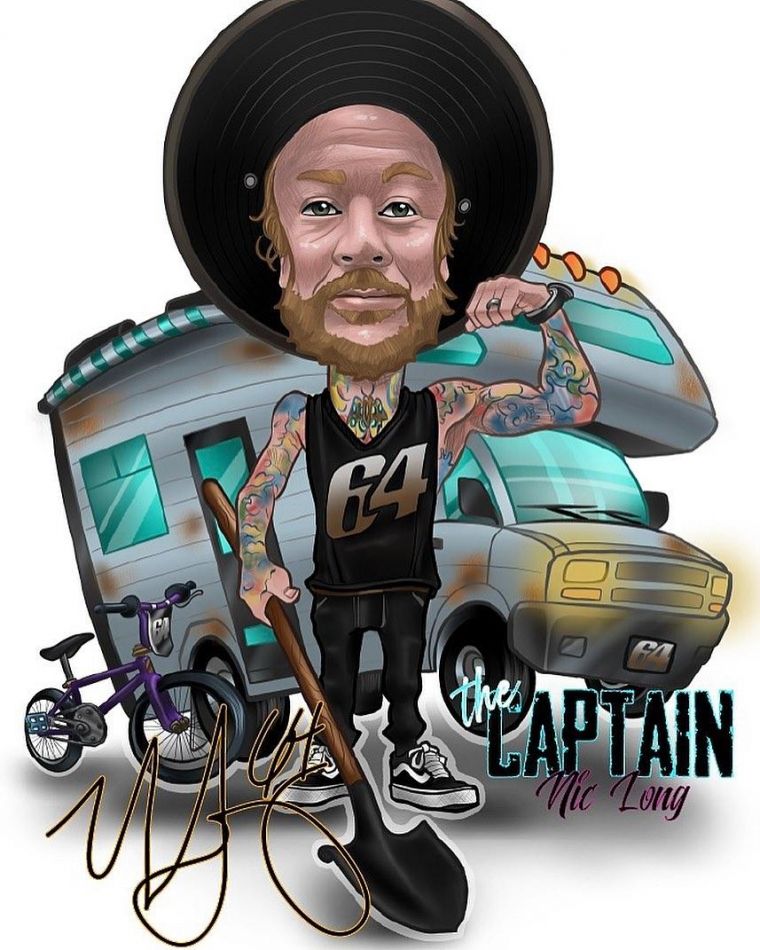 Nic Long: It's always a thought deep in my mind, but then again...Why would it ever have to end? If I'm healthy, and not more broke than I already am...I'm gunna get out and see some shit, and create some shit.
Lately it seems like you've rediscovered the fun part of BMX. Riding trails, teaching kids about BMX and going to the races to have a good time. Do you think people take racing too seriously or do you need to commit 100% in order to podium at the races these days?
Nic Long: I think ever since the Olympics was introduced for our little sport, it's been taken too seriously. I've been in the shoes of a top level athlete for over a decade, and there's plenty of room for more fun. There's so many riders that burn themselves out 'cause they failed their goals... not everyone has to shoot for the stars.
What's better training in your opinion, digging trails all day and testing them out afterwards, or lifting weights in the gym?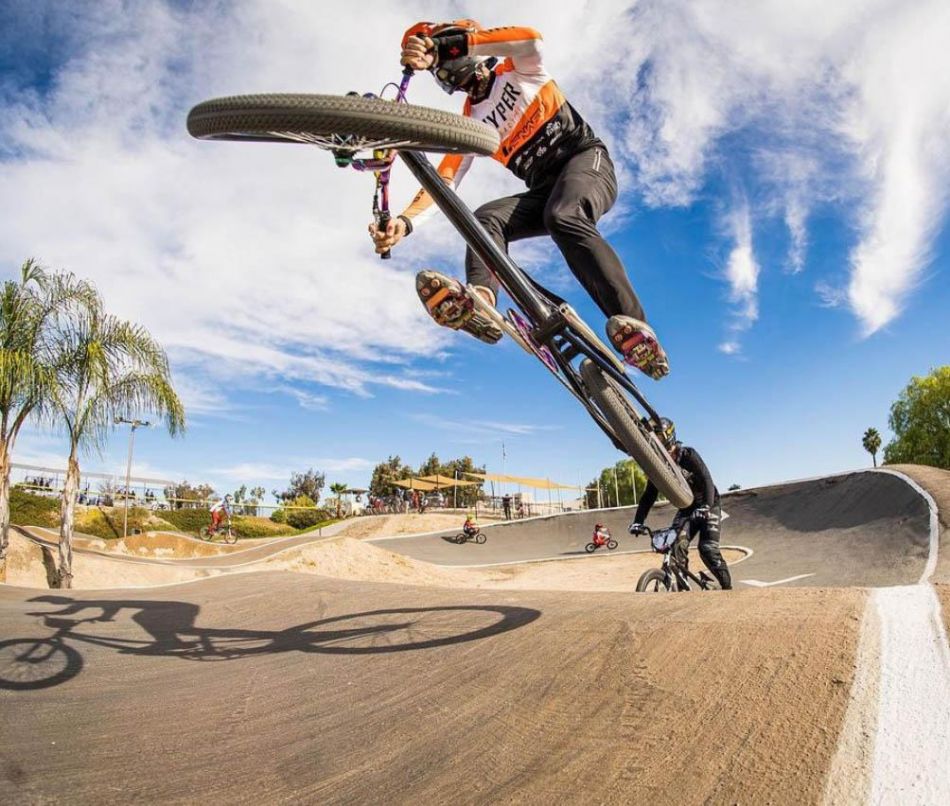 Nic Long: Weight lifting is still the best for training, if you wanna be a top and strong rider...but for peace of mind, anxiety, stress, money problems, and to escape the hard realities of life...I've found that being outside, creating something with my hands for others to enjoy has been my vessel.
Your BMX knowledge is way up there as you've been there, done that multiple times. Do you feel it's your responsibility to pass it on to others?
Nic Long: I don't feel like it's my responsibility at all...But I have recently found a passion for It. I used to hate teaching clinics; Because as a young rider, I didn't attend many. I was the type that just watched the better and faster riders, and tried. In all honesty, you can't teach someone to manual right. They have to go out and loop out 100 times, and that's hard to tell an 8 intermediate haha.
Is life too short to focus on podium spots alone?
Nic Long: Life's too short to worry about the podiums you missed...plenty of time to try your best at whatever you do next.
Tell us a bit about the tour you have lined up?
Nic Long: This first tour that we're on now includes clinic stops on our route to Dothan, AL. Been to Goodyear BMX in AZ, Wild Chile in Las Cruces, NM. Now we are currently at Duke City BMX in Albuquerque, NM. My thought for these tours was to obviously travel again more, share my love of the road with some of these younger guys (Anthony Bucardo, Bryant White, and Brandon Crain) but finally to stop at the tracks and share knowledge to the riders that don't have local pros. That don't get to go to nationals. We have the opportunity, and I have the love for the sport enough to make the trips. Just pure passion for me.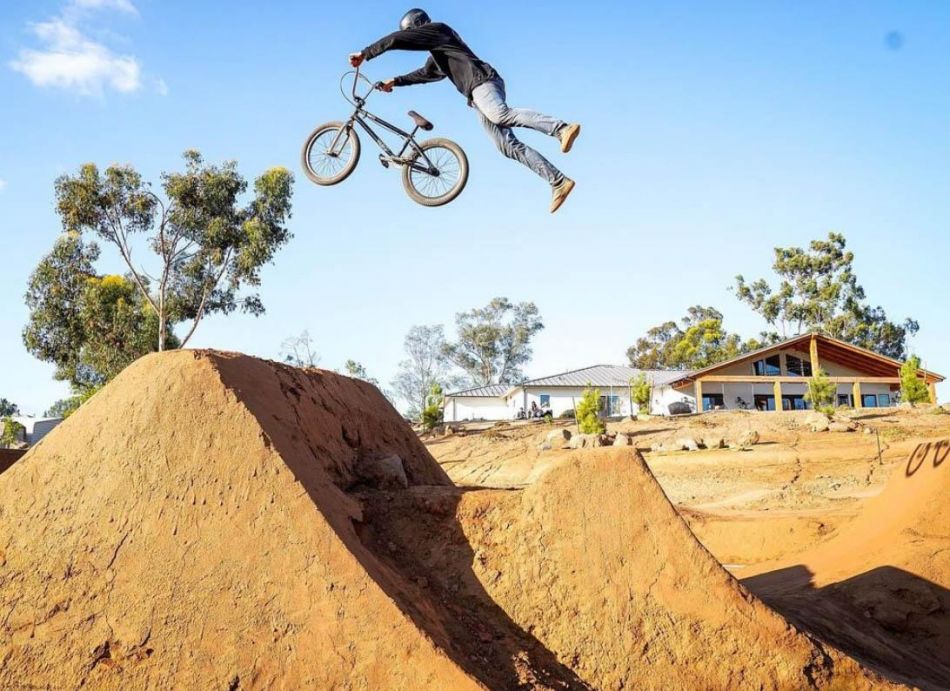 Who motivates you to do some tricks at the trails? The camera, the wifey, or your friends?
Nic Long: Youth. 100% honesty, it's the feeling of landing those tricks or jumping the jumps we build that reminds me I haven't lost It. That I'm not that old yet. Maybe it's that old saying...teaching old Ricks, new tricks, haha.
Name a few guys that are in your crew and could spend 4 weeks on the road with, in a van?
Nic Long: So far it's been good with these three guys (Bucardo, Bryant White, and Brandon Crain) but I for sure get that "Dad" feeling when I'm doing all the driving and they're in the back lounging playing Xbox. Or when I ask to grab me something and tell exactly where It is ('cause I'm driving) and they're like, "I can't find It"....I fucking pull this big bastard over, get out, and have to grab it myself hahaha. If I had to put together my best crew in my opinion, may be something like this.
1- Jeremy Smith- Mechanically inclined and street smart. Plus clinic Savy and a hard worker.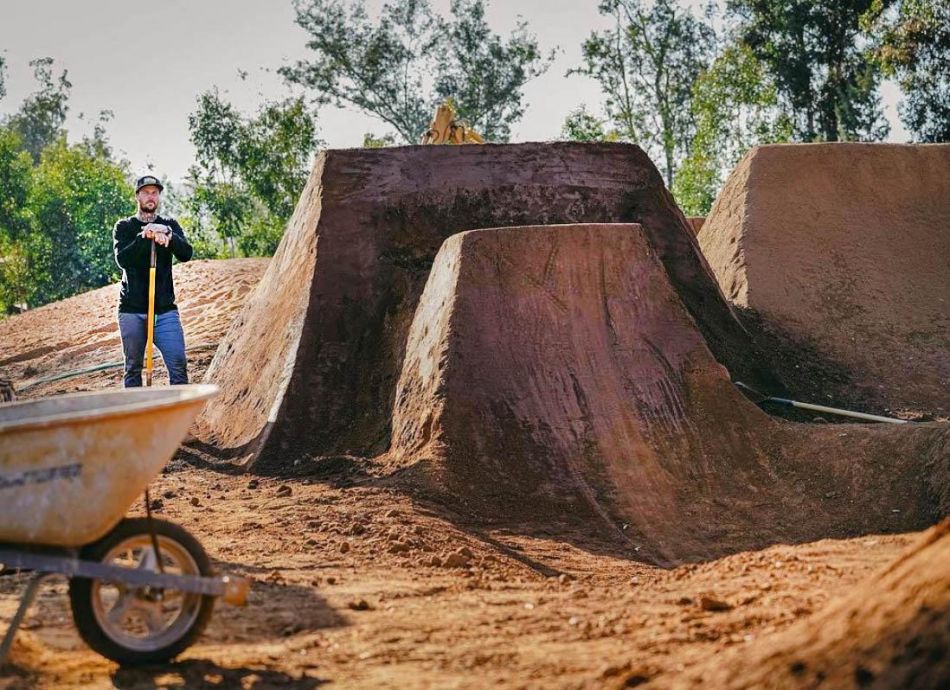 2- Walker Finch- Hard worker, not afraid to get his hands dirty, could sell ice to an Eskimo.
3- Jeff Upshaw- The ability to make shit happen no matter the circumstances or obstacles.
4- Mattia "Pablo" Furlan- His energy is unparalleled
While on the tour, do you hit up BMX tracks, races, Bike Shops and also trails?
Nic Long: We usually run a pretty tight schedule...But I make sure I make time to get to tracks for training before the clinics, we've been to and are searching for more bike parks/trails. There are still bike shops around? Haha but never done a shop stop...However, I believe Garrett Rapp has us set up to go to Kegel's Bicycle Store in the Rockford area this summmer during that big tour.
What are you looking forward to the most in the upcoming months?
Nic Long: Staying healthy, completing every journey with limited accidents/injuries/damages, but also the Foss Trails Easter Jam! Should be the Saturday before Easter, but it's not 100% confirmed till after this first tour. Then I'll lock It in.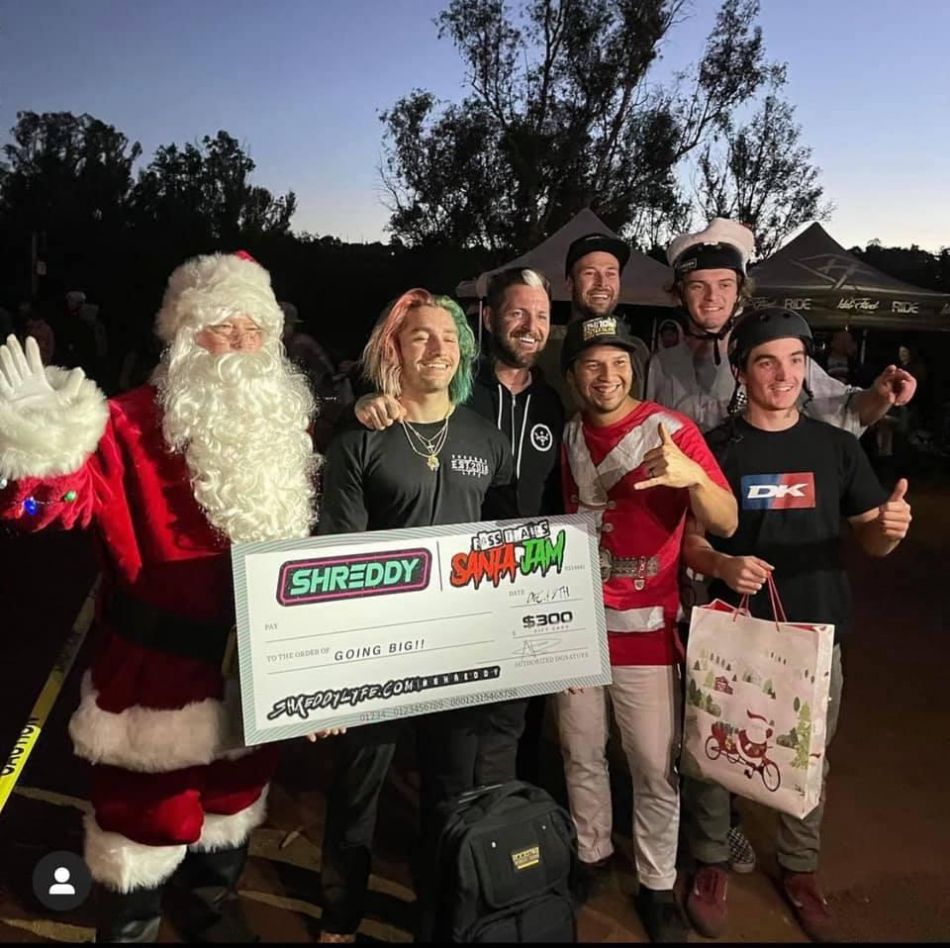 Last words?
Nic Long: Quit thinking about It, just fucking do It already. Who Wants It?