I did testing on the track, I did new samples again and after a few months (tadaaa), here is the final product.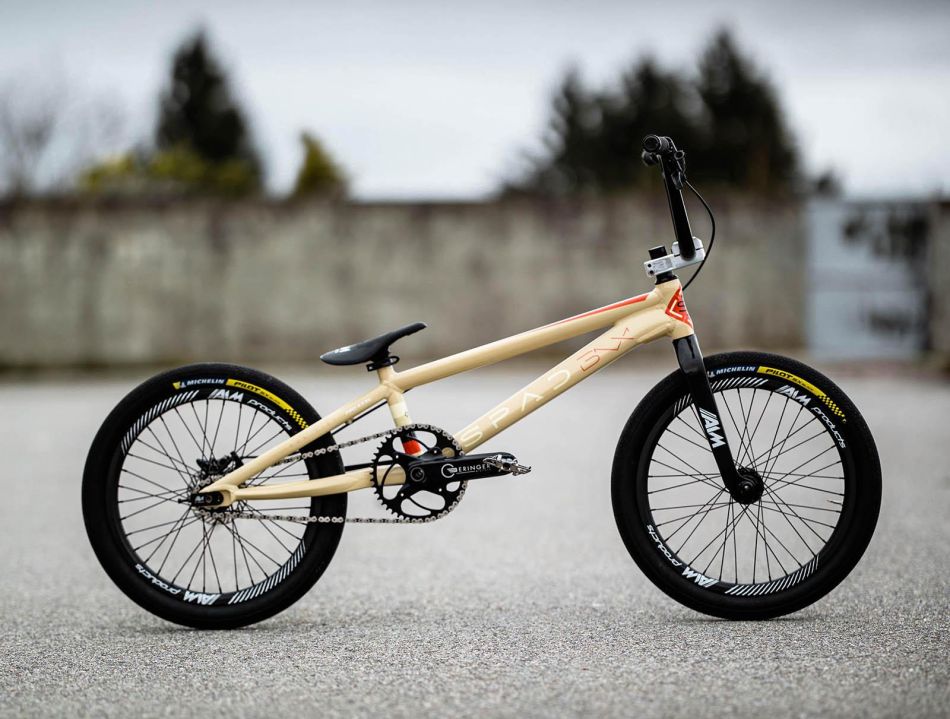 What bike are you on yourself?

Romain Mayet: SPAD frame Pro XXXL
How does sponsoring work in your eyes? Can you explain a bit what is expected from the athlete that you are sponsoring? What is the idea behind it?
Romain Mayet: I'm on both sides. As an athlete who gets sponsored by brands, and as a brand owner who sponsors athletes. For me, helping an athlete as a sponsor is all about the feeling you have with this person. If they share me their story, their goal and I feel that I can help him or her on this journey, let's go. Of course, when you sponsor someone you spend money. To make the brand work, if I spend time and money on a rider, I need to get return of investment by selling more products through results, social media etc..
Who are on your team for 2022?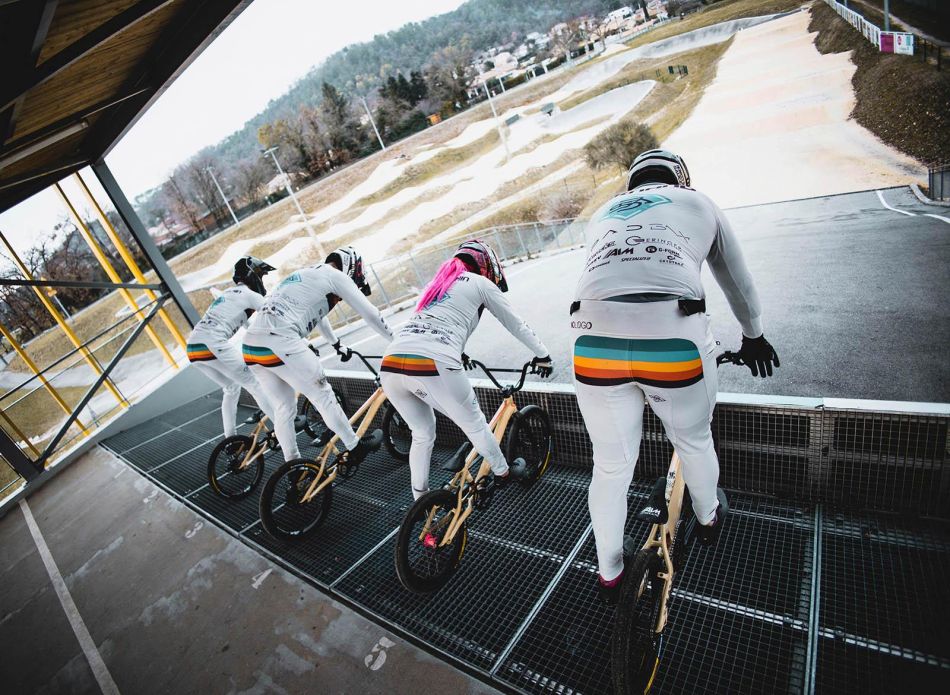 Romain Mayet: I got Injured in March of 2021 at the first UCI BMX World Cup of the season in Verona. Since that time, I got a lot of time to finally create the SPAD PRO TEAM with:
-Doménica Azuero
-Sïmba Darnand
-Tom Won Fah Win (Jr)
And myself Romain Mayet


Do you have any team sponsors?

Romain Mayet: Yes! SPAD BMX, NOLOGO, DIGTRACKS, BERINGER, AIM, MONKEY'S SAUCE, MICHELIN, GFORM, OGIO, HT, SPECIALIZED, RENNEN, SPORT RAD DISTRIBUTION
Where do you get product feedback? From your riders? Your dealers? Do you test yourself?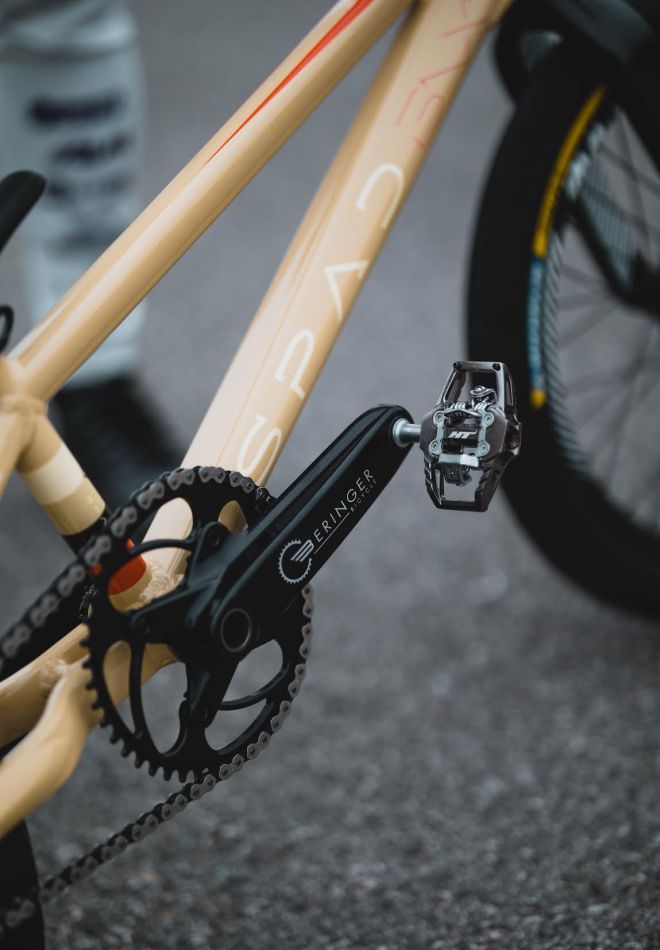 Romain Mayet: From the manufactures, myself, and riders. Specially with Sïmba, he's 1,87m and weighs 104kg. Sïmba's feedback is the best, especially when I develop a new frame, carbon fork and more.
Being French, do you have to use Michelin tires?
Romain Mayet: Since they are supporting the Team, I do.
Usual tire pressure?
Romain Mayet: Around 6 and 7 bars, tubeless. All depends on the track.
Do you have anything customized on the bike, any prototype products?
Romain Mayet: I don't. All I use, customers can buy. 


Do you always have a clean bike (to set the example)?
Romain Mayet: Since Monkey's sauce are helping the team YES! Those products are the best! Available on the Pro BMX store.
What is the geometry and length of your frame?
Romain Mayet:
-Top tube: 562mm
-Chain stay: 395mm
What's a bike part you change on the regular?
Romain Mayet: Tires, grips, pedals, chain.
Please take us through your pa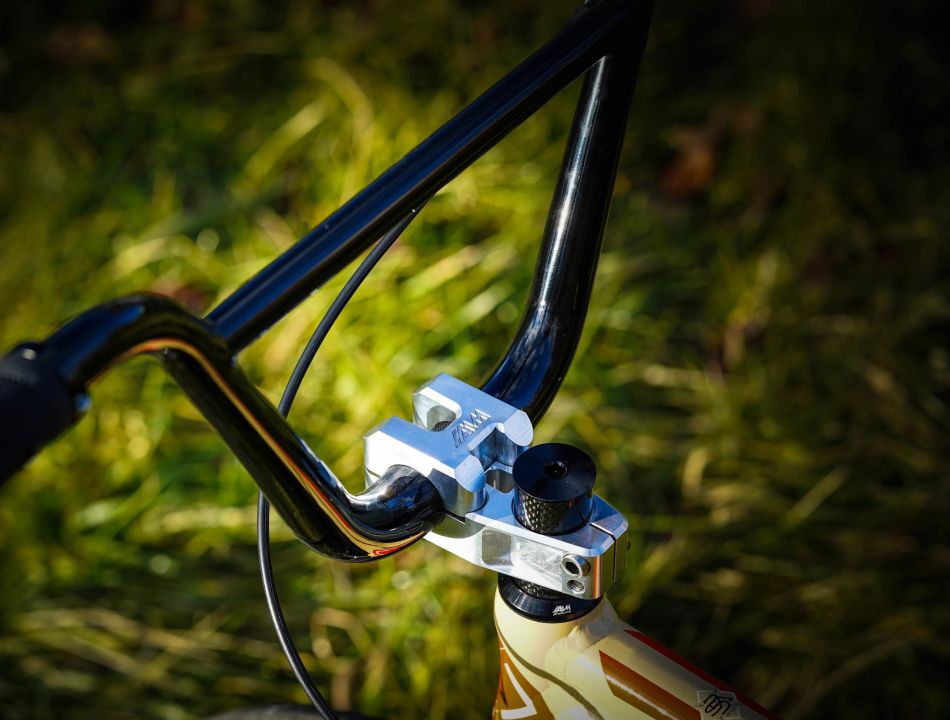 rts list:
Frame - SPAD Pro xxxl
Fork - AIM 20mm
Bars - AIM 8''
Grips - ODI RUFFIAN
Stem - AIM 54mm
Headset - AIM
Brake lever - SHIMANO XT
Brake - SHIMANO XT
Cranks - BERINGER
Pedals - HT sx1
BB - AIM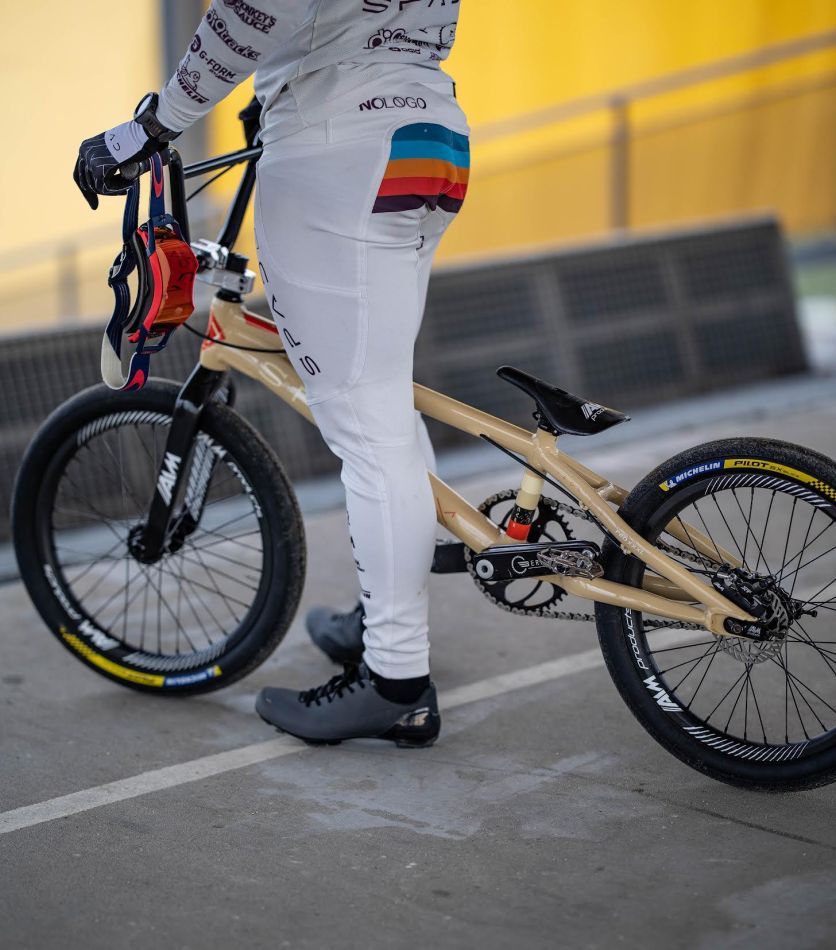 Chain - KMC
Seat - AIM pivotal
Seatpost - AIM
Front hub - AIM 20mm
Rear hub - AIM 10mm
Front rim - AIM
Rear rim - AIM
Tires - MICHELIN
Tubes - TUBELESS, SEALANT MONKEY'S SAUCE
Chain tensioners - AIM
Number plate - 974
Thanks to: All my sponsors and FATBMX for the interview ;)