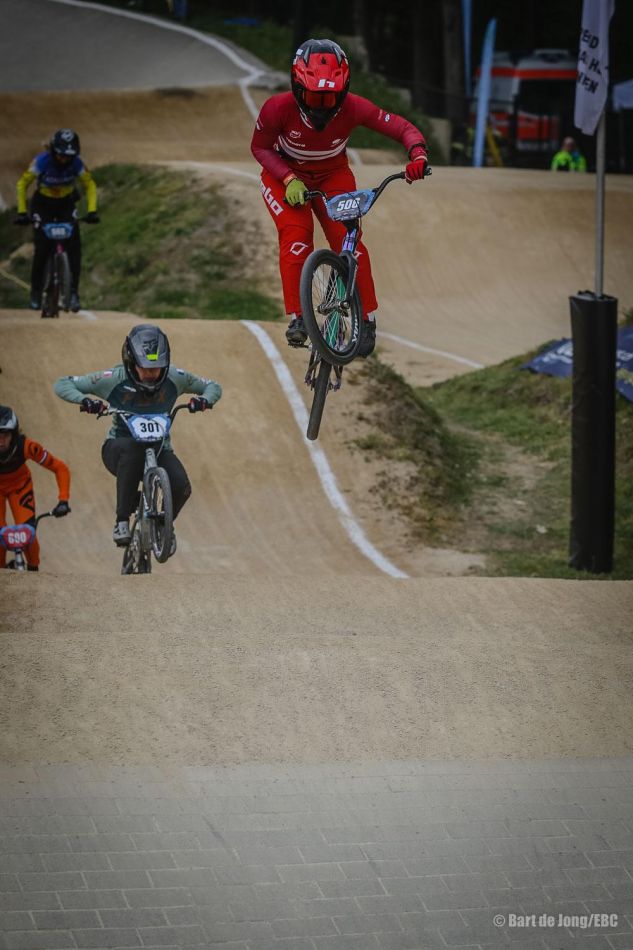 the girls to be ready for the elite. Elite is tough racing, and I think you have to be well prepared in the best way for that. And that's why I think U23 is a good place to start. For me it's a class where I can get some success, and then get ready for Elite sooner or later.
You had a great weekend in Ravels, Belgium. Do you wish you had signed up as an Elite to win more money and UCI points?
Malene Kejlstrup Sørensen: Not really. For the points it could have been nice. Money is not the most important thing for me at the races right now, I'm there to improve. So for me it didn't matter what I got and didn't get, but more the fact that I had some pretty consistency laps all day.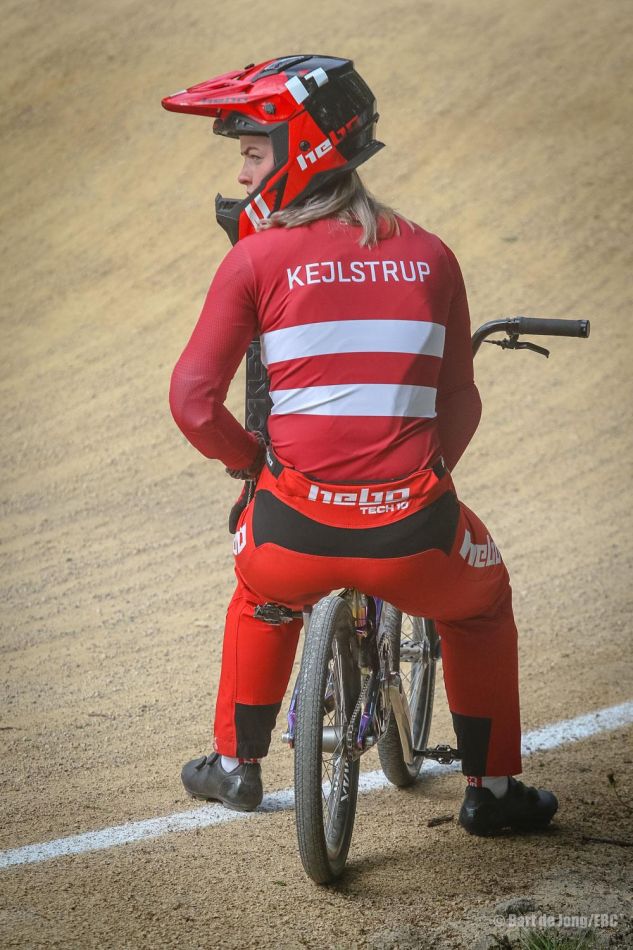 Simone Christensen has been a successful BMX racer coming out of Denmark. Do you see her as an example for your career?
Malene Kejlstrup Sørensen: I have always looked up to her, and I still do. She did a lot for BMX in Denmark, and I have the biggest respect for her. Hopefully I can get as much success as she had, but we'll see.
On the track you seem to have no problem jumping the bigger doubles. On the trails however you had some problems earlier this year?
Malene Kejlstrup Sørensen: Haha yes I'll stick to jumping big doubles, and let others do the trails. Missed the start races this season because of a ripped ligament, so no more trails for me…
How does it feel being injured and not being able to ride your bike?
Malene Kejlstrup Sørensen: It sucks, I guess most BMXers know the feeling. Mostly when you have trained so hard over the winter, and then get injured right before the season begins.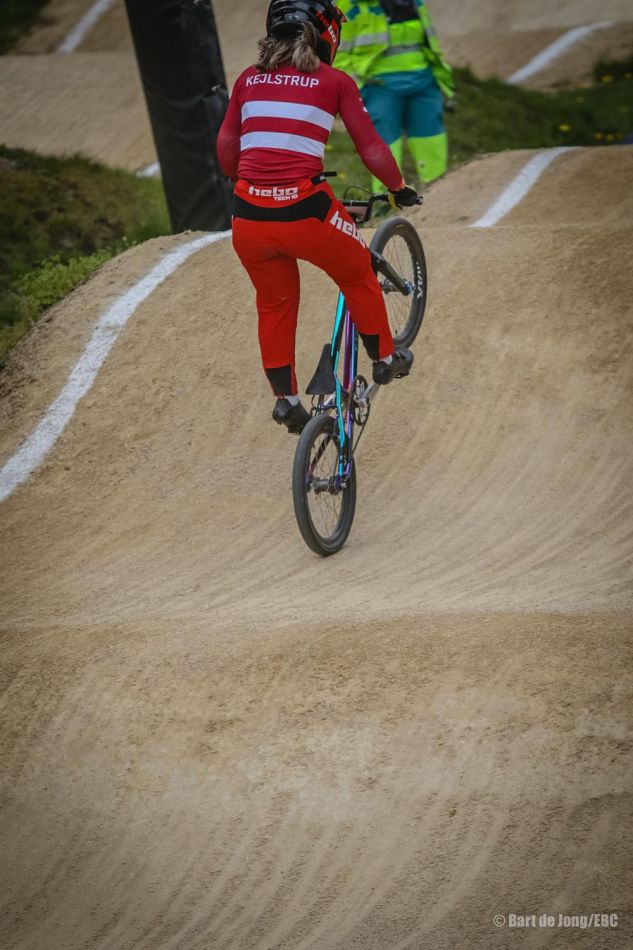 Do you have any hobbies to keep you entertained when you're not racing or training for BMX?
Malene Kejlstrup Sørensen: When I'm not racing or training I'm working, so I'm entertained enough in my free time. I do read a lot of books, and use that to calm down after a great day.
Are the UCI BMX Racing World Championships coming to Denmark?
Malene Kejlstrup Sørensen: YES! 2025 in Copenhagen, can't wait!
Do you see that race as a goal already or do you have other races you want to do well at?
Malene Kejlstrup Sørensen: That race is a big goal for me! To be able to race in front of a home crowd and maybe do good as well. That's big motivation for me. We have the Olympic Games in 2024, and that's also a big goal of mine. But I'm taking it one day at a time, I'll be 22 at that point, so if not in 2024 then hopefully 2028.
What's your home track?
Malene Kejlstrup Sørensen: I have always ridden Randers, and I'm still riding for that club. But I moved to Copenhagen this year so that must be my new home track.
Are you scared of the 8 meter hill?
Malene Kejlstrup Sørensen: Nope. But I still like racing on the 5 meter more than 8 meter. Hopefully that will change one day.
Favourite car: Lamborghini Urus Yellow
Favourite track: Copenhagen
Favourite food: Broccoli pie
Favourite country to travel to: Italian
Favourite Netflix series: Greys Anatomy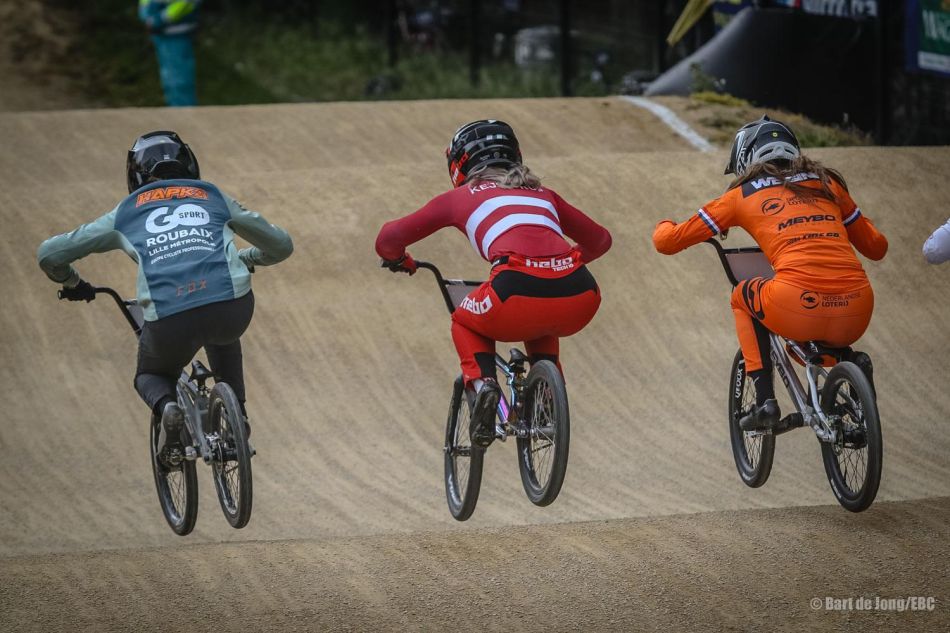 What do you think needs to be done to get more girls on BMX bikes in Denmark?
Malene Kejlstrup Sørensen: I think we are already doing a good job with that. We have some girl clinics to keep the girls into the sport. Then @dyhrecycling does a pretty good job traveling around with pump tracks, so the kids (both boys and girls) can try some kind of what BMX is. I know it gives positive feedback, so that's helping Danish BMX to grow, with more girls and boys as well.
What is the race you are looking forward to the most this year?
Malene Kejlstrup Sørensen: I'm really looking forward to ride the World Championships in the U23. Hopefully get some medals for Denmark.
Last words?
Malene Kejlstrup Sørensen: It's always a good day to go send it ;)