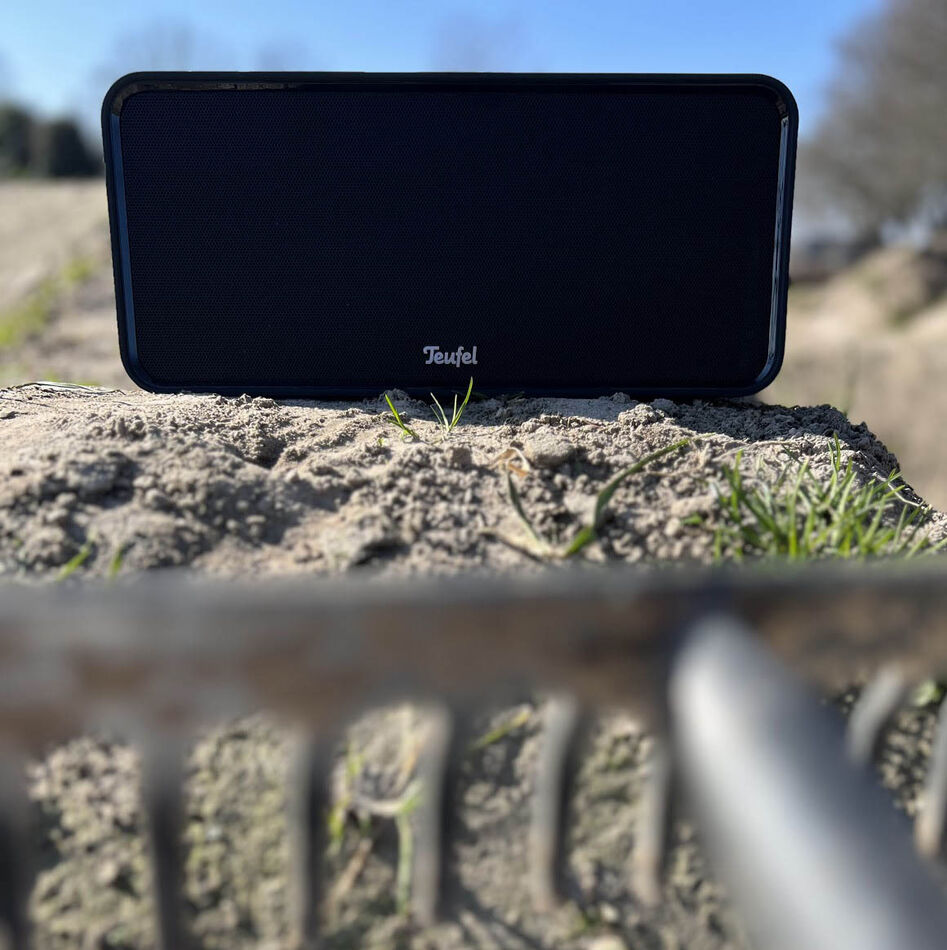 is simple. We hardly ever listen to the radio here so connecting it to the phone/spotify/computer is what we have done lately. The size is killer, it's semi-waterproof so putting it on the wet grass or wet dirt did not scare us one bit. We even had it play during a little drizzle and it kept going.

Battery use is fine too. 18 hours or something like that which is more than enough for any riding/digging/party. The speaker has dropped from the front seat after some heavy braking and nothing broke. That's good news for some of you that have a hard time keeping things new. The Boomster comes with a remote control device and a charger cable.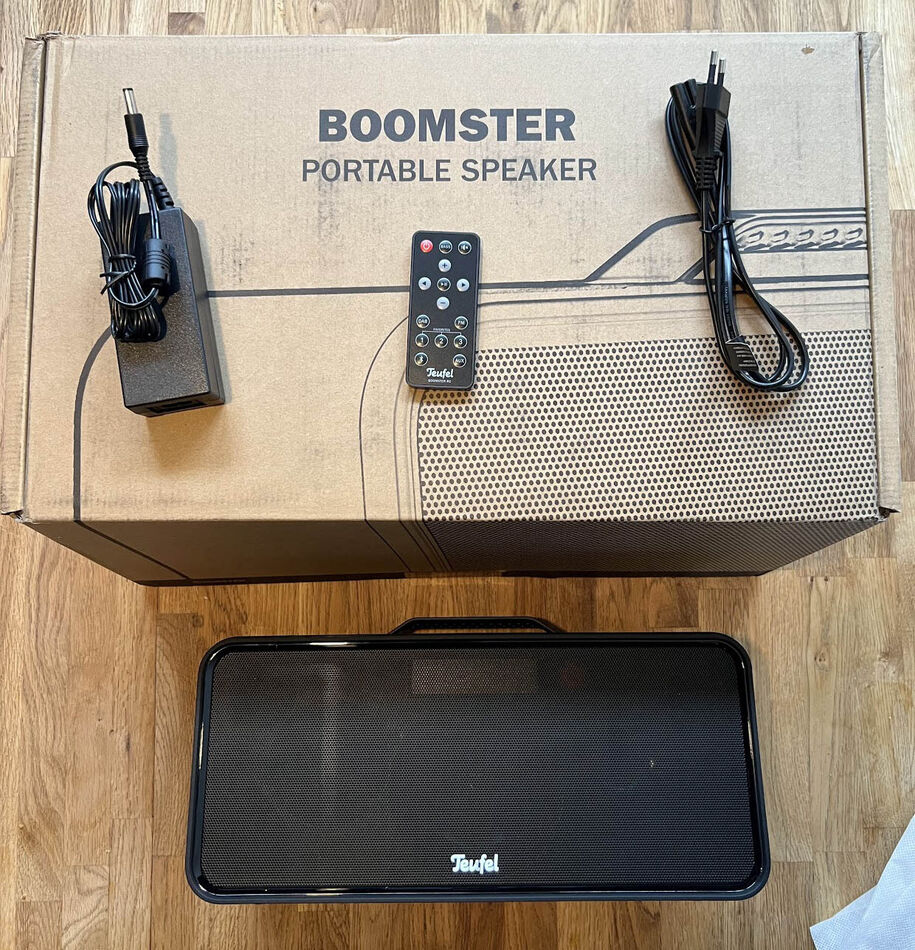 The negatives you ask? Not too much really. The On button is kinda hard to press. You need to hold it for a few seconds before it turns on so it's not just a quick hit for an on/off switch. What we also encountered is that the reception when using Bluetooth doesn't reach very far. The solution there is to leave your phone with the speaker for the best result.

Teufel has a BOOMSTER Fabio Wibmer Release the beat Edition available that comes in Black or White and has some cool graphics. That one will cost you € 369,99 and is availabe on the Teufel website. More details below straight from Teufel:
Even better sound, even longer runtime: The BOOMSTER is back to set the standard. Despite being a portable outdoor speaker with built-in rechargeable battery, it can put even compact home stereo systems to shame.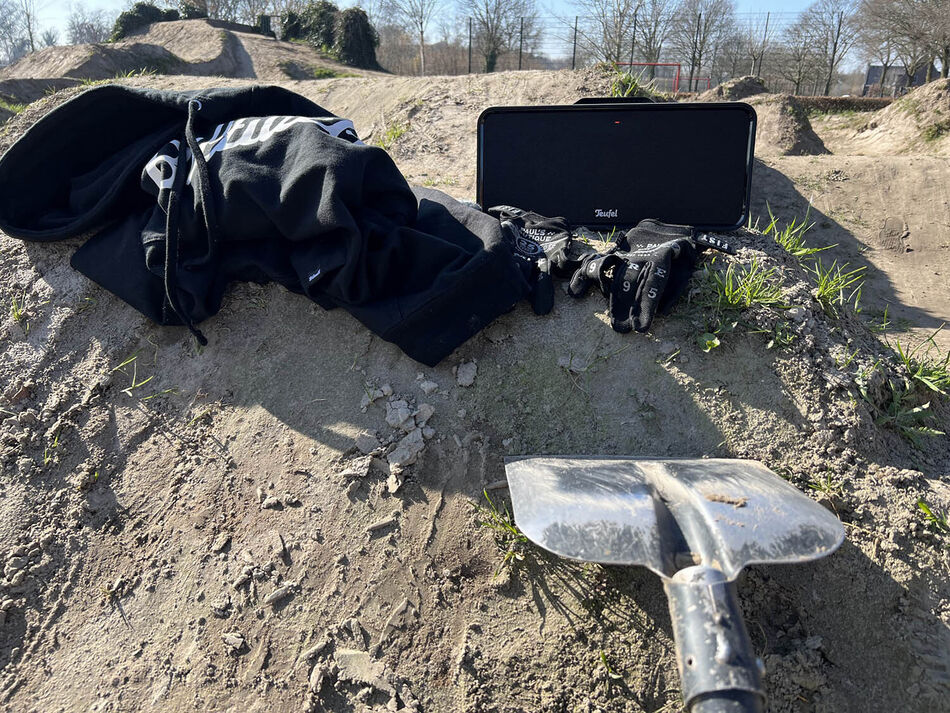 Key advantages at a glance
-The visually, acoustically and technologically updated follow-up to the popular stereo Bluetooth DAB+/FM sound system for indoors and outdoors
-New acoustics - closed 2.1 stereo system with Dynamore technology for a wider sound stage, consisting of 2 tweeters, 2 mid-range speakers and centrally integrated front-firing woofer for powerful, detailed hi-fi sound
-Acoustics additionally supported by two new passive bass diaphragms for tight and precise bass that fits harmoniously into the sound image
-True Wireless Stereo (two BOOMSTER as a stereo system with true left/right channel separation), Bluetooth 5 with apt-X® for wireless streaming of music in CD quality on all platforms, supports Multipoint (pairing a second smartphone)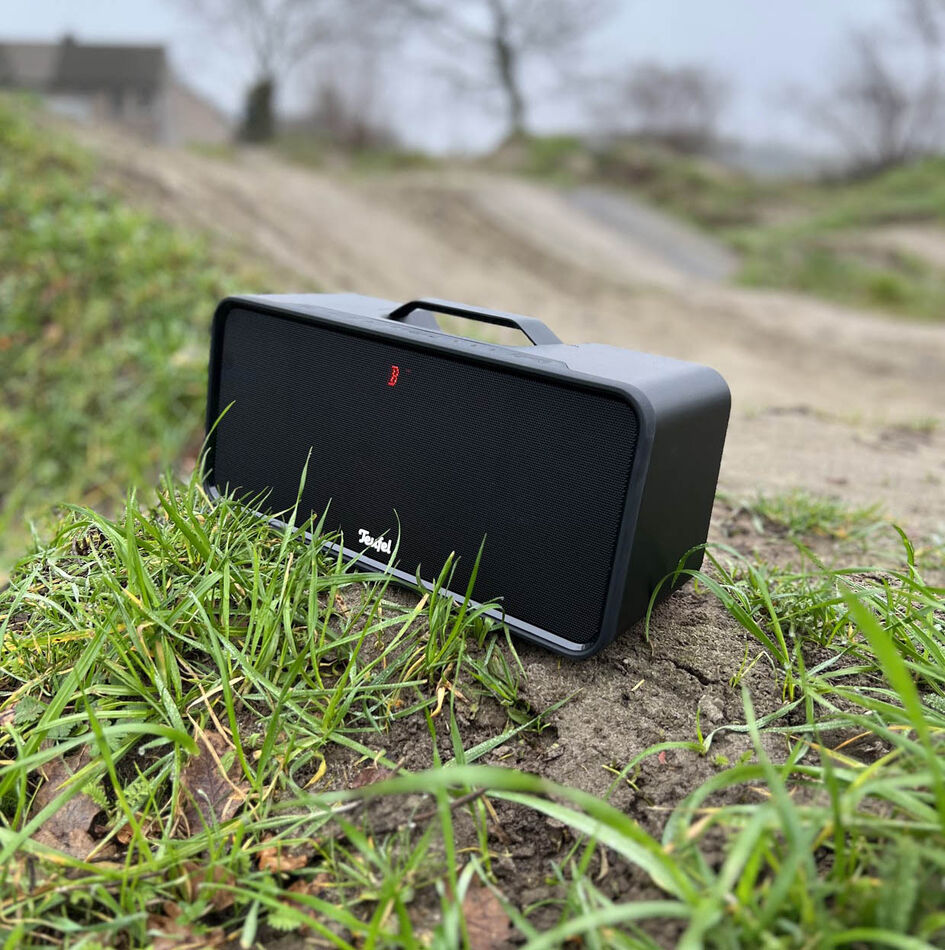 -Integrated DAB+ and FM-RDS radio tuner with automatic station search and three freely assignable station buttons each, swiveling telescopic antenna for optimized reception, station display on the screen
-Heavy-duty, shock-resistant casing with IPX5-certified splash protection, easy-grip material and balanced weight for convenient carrying, also ideal for all outdoor activities
-New intuitive interface with haptic buttons, IR remote control for more convenience even at home, integrated display, AUX input for external players, USB powerbank connection for smartphone charging
-High-capacity & fast-charging lithium-ion battery plays up to 18 hours at medium volume (over 8 hours longer than the predecessor), available in two color variants

Where's the next party at? Easy, you'll hear us.

BdJ