We stuck out the bad weather for our Art in The Parks Debut celebration and made the best of the gloomy weather. We had a fun time and the park locals got to interact with the artists and others who made their way out for our event.

In other news we have a new T shirt design available in limited supply on our FACEBOOK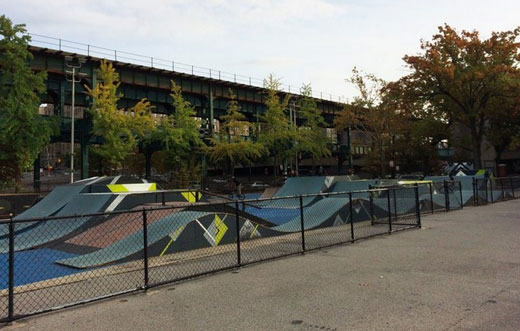 PAGE Get it while they are still available, so far we have not done second runs on any of our merch so once it is gone, it is gone for good.

The Pirates of Plywood Shirt is $20 with proceeds going back into supporting NYC's longest running ramp park, Mullaly Bikepark. The design is hand printed on a slim fit Next Level black t-shirt in NY by Base Brooklyn. We have a few other items left on the facebook shop as well. All orders placed before thanksgiving will come with a free carpenter pencil!