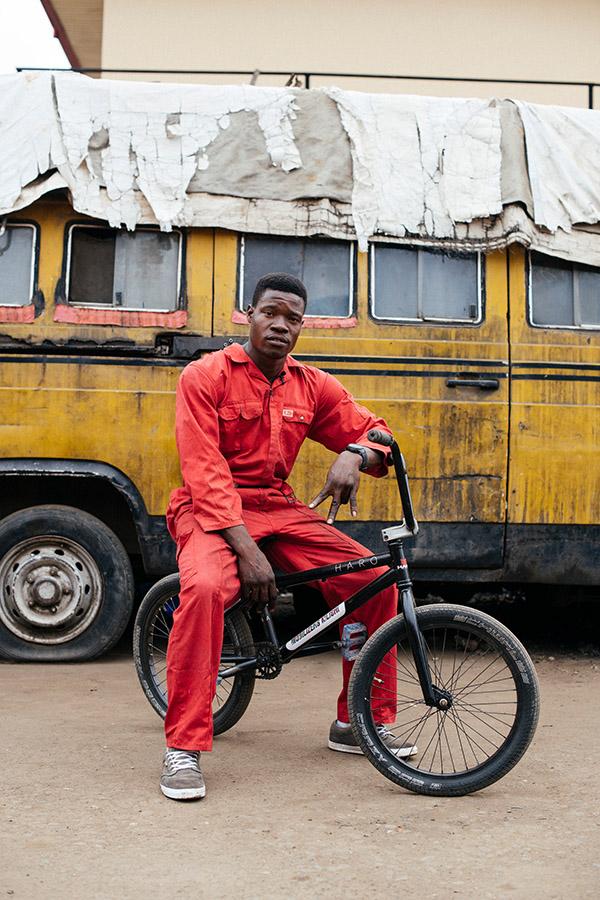 - Star Boy said: "We were inspired by professionals, watching their videos. We were all amazed, like 'wow' and that's how we got started. I love BMX. We have a vision that one day BMX is going be known here in Nigeria. Without BMXing, maybe we would be out there doing some kind of s*** or going to clubs, getting drunk, causing trouble and doing all sorts. We have BMX to express our feelings. If you feel you're upset, just go get your bike, hit the streets, do some tricks."
- There are no skateparks or BMX tracks at which to practise, instead Star Boy and his friends simply use what they have at their disposal on the streets.
- The riders come from a variety of backgrounds. KK Money, aka Ibrahim, works as a teacher and sees parallels between his career and sporting passion. He said: "I love imparting knowledge. If I could teach a student one lesson that BMX has taught me. If you fall off a horse, you must surely climb back. Once you get it right, it is forever. BMX has taught me commitment, that yes you can do it."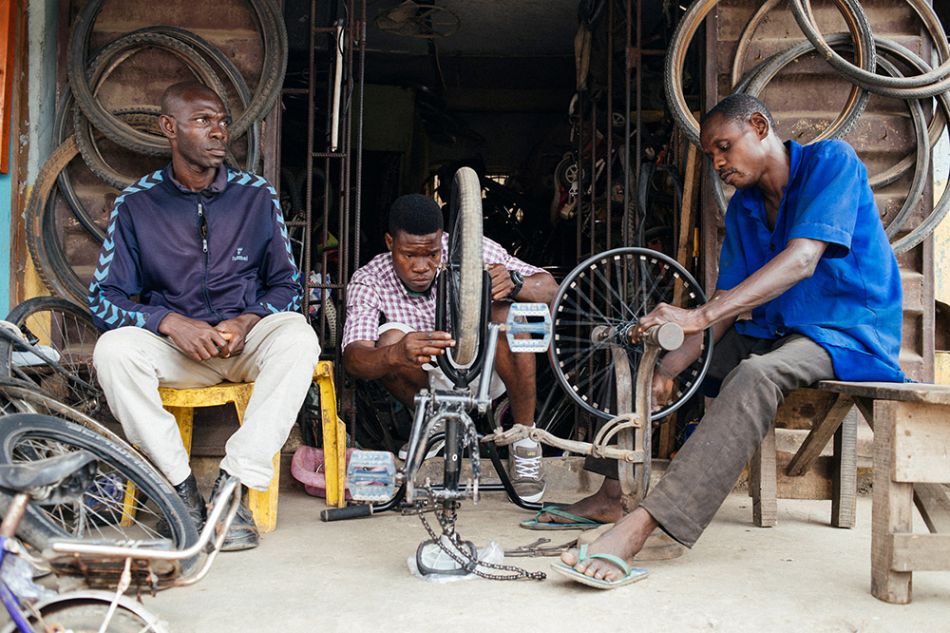 - SKing, whose real name is Segun Adosu, said that BMX saved him from a life in gangs in Nigeria and is grateful for stumbling across it almost by default. "My new bike had BMX written on it so I wanted to know the meaning. So, I searched Google. I saw a ton of videos, and that's all I'd watch. I've been love with them [BMX] ever since."
- SKing, who hails from the Nigerian city of Makoko, explained of his past: "I was like a gangster. From the moment I started riding, I left the negative stuff behind. This is why I set my mind to it. BMX has taught me so many things. If it wasn't for BMX, I wouldn't be progressing. The way people see me now makes me happy. People aren't like 'this kid is a piece of s***' they're just like 'he's the B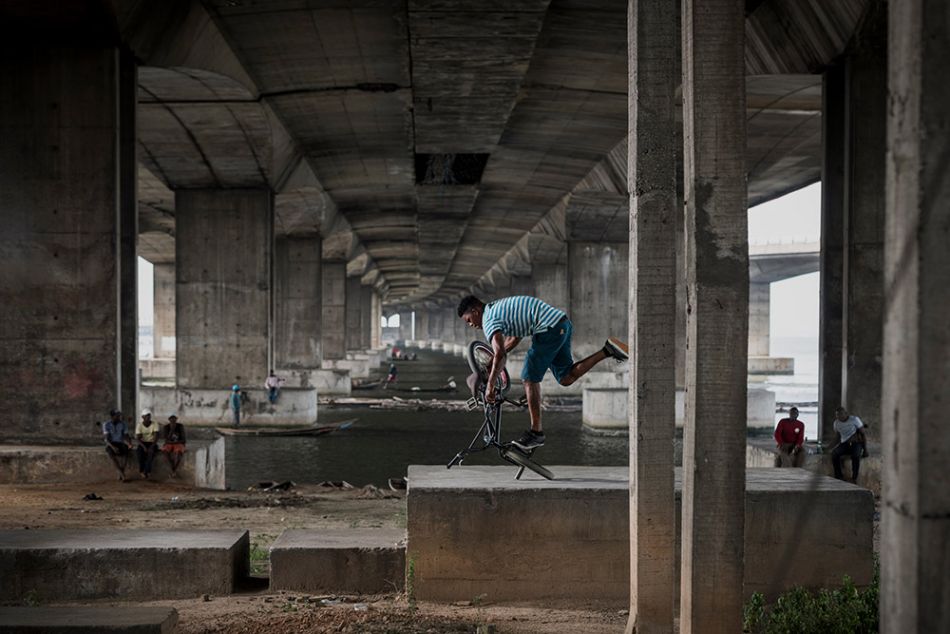 MX dude'."
- Photographer Tyrone Bradley travelled to Nigeria earlier this year. He said: "It's a seriously DIY scene. Bikes and parts are not available except from international mail order which makes it rather unaffordable. The riders can't even find tubes and the copious amounts of patch repairs look more like some sort of street barnacle infestation than a practical solution. BMX is life to these guys and they're not afraid to let it show. They are riding for the purest of reasons and the scene has brought guys from the heaviest of slums and upper middle class together." Watch the VIDEO HERE.

By Red Bull
Pics by Tyrone Bradley