location with more than 3 people at once. This resulted in several visits by the peace keepers who warned everyone for the € 390,== Euro Corona fine. Doing sports was allowed. Being outdoors was encouraged, yet, a distance of 1,5 meters needed to be kept at all times.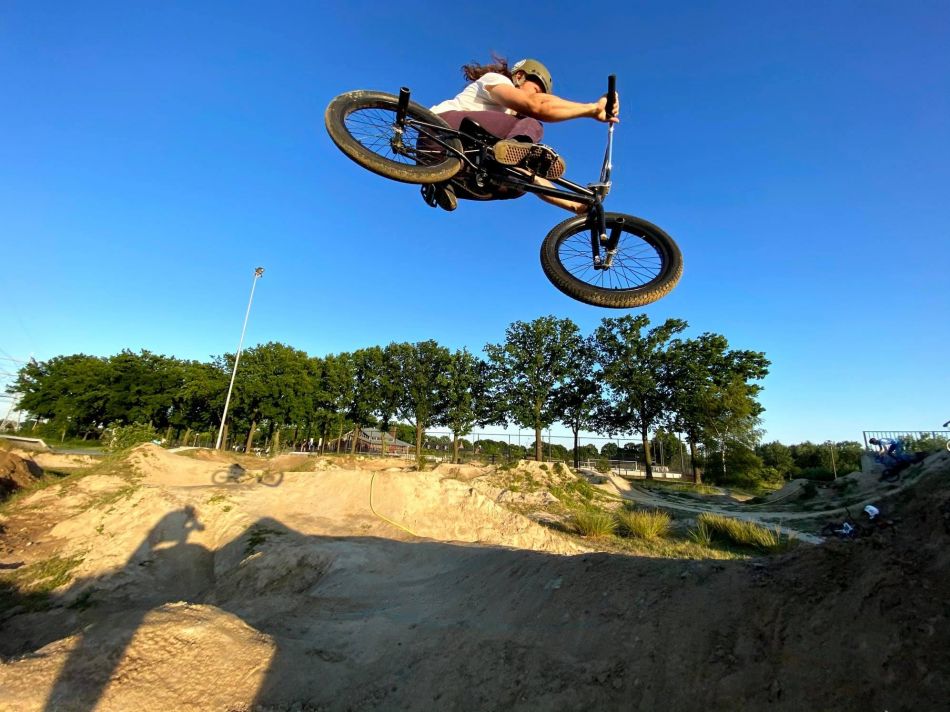 Luckily the rules are getting looser although the pandemic is far from gone. With this in mind the sessions at the Flame Trails have been awesome. It's fair to say that between 10-20 people are at the trails every evening and during the weekends. We've been lucky with the lovely weather which resulted in sessions until the sun went down.
With so many riders present it makes maintenance and building a lot easier. Having water available is key. Brooms, shovels, rakes and wheel barrows are at hand and the dirt is good. The speaker comes out from time to time so the sessions only get better when the music is blasting. The Flame Trails offer something for everyone.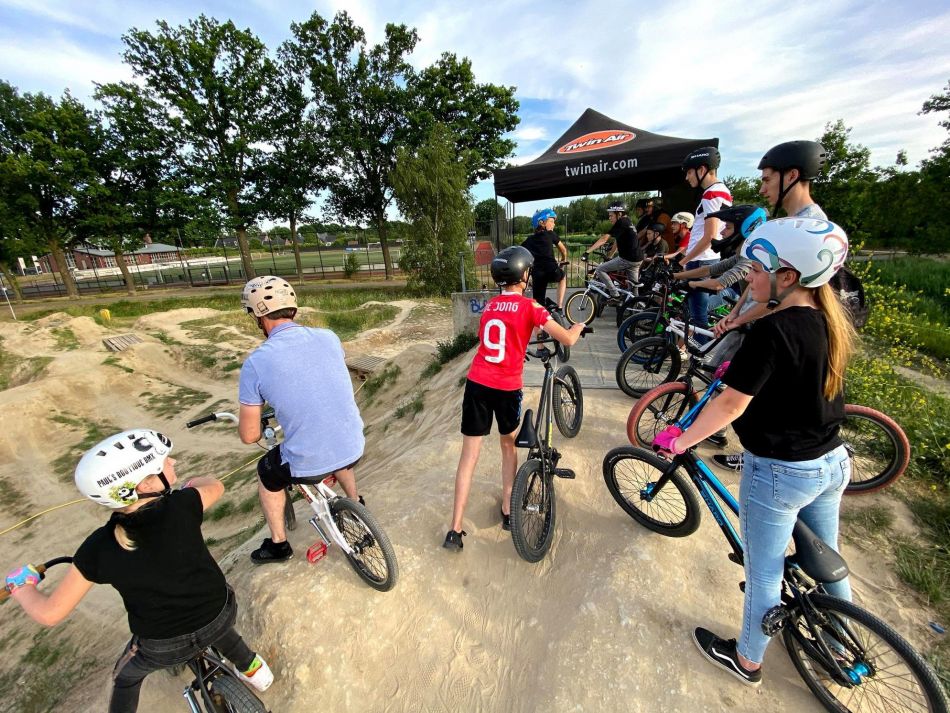 The Flame Trails unite young riders of 4 years old as well as seasoned veterans and the several lines of doubles, tables, berms and rollers provide a sweet playground for most. We see locals make progression every week. Steps are taken to jump the next set. It's a personal challenge every time. When goals are reached, riders forget about the pandemic they're currently in.
It has been raining a bit the past two days. Time to dig. Let's fix things that need fixing and build new stuff to enjoy later. It's the beauty of riding dirt. You can create whatever you want. The trails are open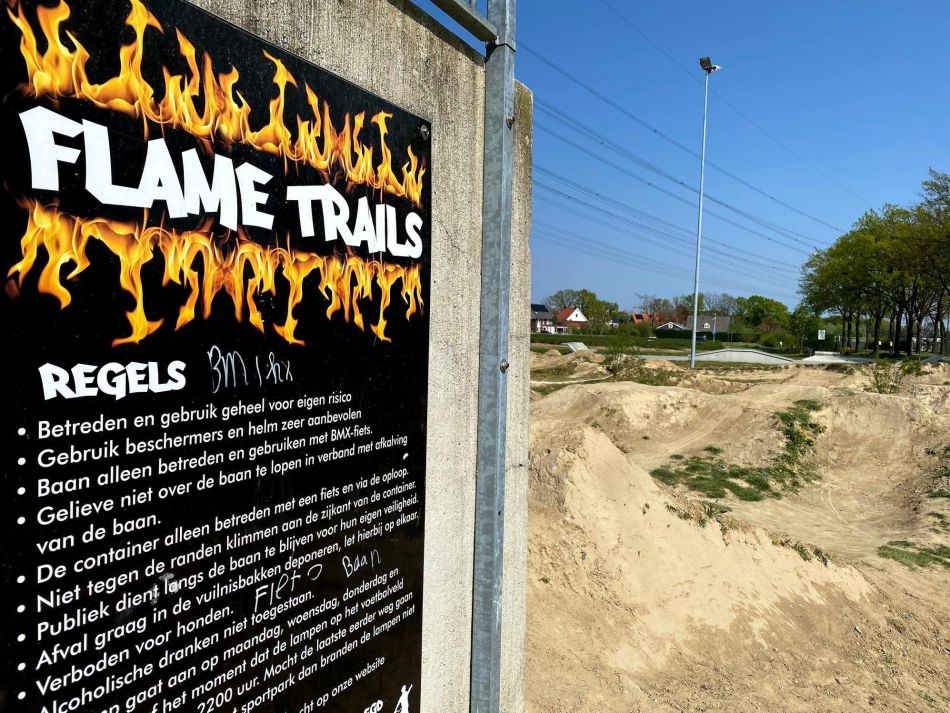 24/7 and it's free to ride them. Keep in mind that you have to respect the rules that are listed on the sign. We all rather ride than dig ourselves too.

-Bart

@flametrails (Instagram)
Flametrails Helmond (Facebook)
Location: Sportpark Brandevoort, Helmond, Netherlands
Pics by DSV_videography / FATBMX