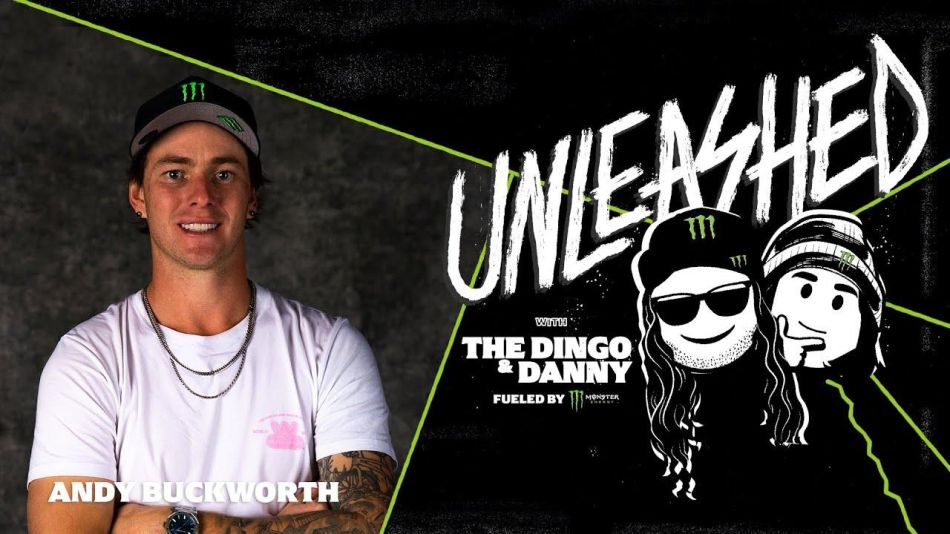 these years. I had already come to terms that it wasn't going to happen," said Buckworth, who just started his 2022 season by winning the Best Trick event in the Monster Energy BMX Triple Challenge in Anaheim.
For a glimpse into the training process and musical inspirations behind Buckworth's progression, fans can now access the episode. Released today, the new podcast recorded at Studio M inside Monster Energy headquarters in Corona, California, is streaming on all major platforms, including Spotify, iTunes, and YouTube.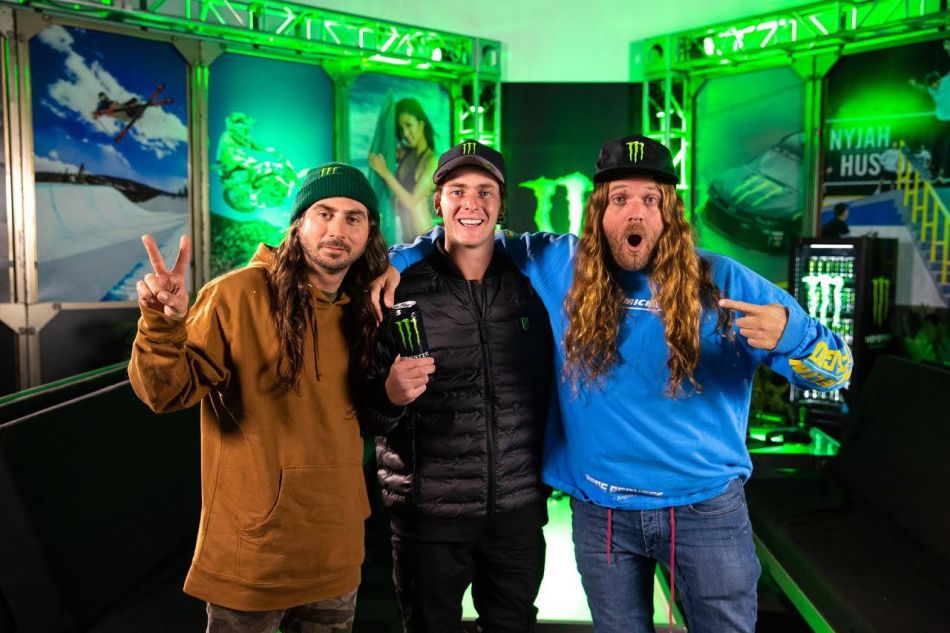 Known for pioneering aerials like the no-handed double backflip, Buckworth caught the BMX bug growing up on Australia's Central Coast. With a penchant for catching high airs on his bike, he emerged as an innovative force on the international BMX circuit. Buckworth earned his first X Games medal in 2010 and owns trophies from every A-list competition. As a staple on the Nitro Circus Live Tour since day one, he brings the stoke to stadium-sized crowds worldwide. Currently on a roll, Buckworth keeps storming podiums, releasing viral clips, and innovating new tricks with unstoppable momentum.
What keeps the BMX innovator stoked to pioneer new tricks at age 31? It's all on the episode! Buckworth shares what gets him hyped in conversation with the two UNLEASHED podcast hosts, Australian action sports personality Luke "The Dingo" Trembath and professional snowboarder Danny Kass. Not to be missed!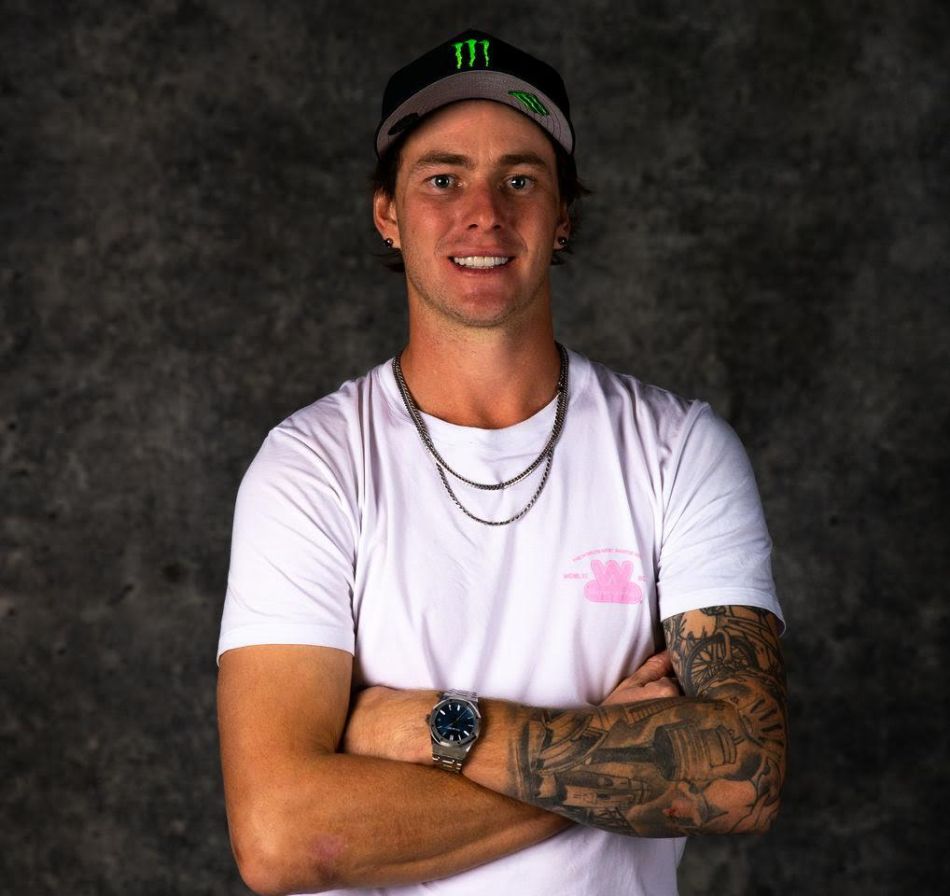 Born and raised on Australia's Central Coast, North of Sydney, Buckworth discovered BMX at age 9 on a whim. Hanging out with his cousin on a rainy day, he rented a VHS tape featuring BMX riding – and decided to get a bike for Christmas. After starting out as a racer, he soon found freestyle as his true calling. "I just wanted to be in the air the whole time. I just wanted to hit the jumps and take my feet off. Racing wasn't my jam," said Buckworth on the episode.
As it happened, a new concrete skatepark opened right by Buckworth's house, and he instantly became a local. Another local kid at the park was Australian BMX prodigy Jaie Toohey – and the two instantly connected. "I think the recipe for greatness in sport is having a rival and someone to push you. Like, he learns a trick, then I got to learn a trick! We were pushing each other all through those early years," said Buckworth about the relationship with Toohey, whom he calls "one of the best BMX riders ever to live."
The two young amateurs learned backflip aerials in a training foam pit at Toohey's house. Unleashing the trick at an amateur competition got Buckworth noticed and set him on a trajectory to pursue BMX with a full focus. In 2007, he visited the United States for the first time to spend the summer at Woodward East skate and BMX camp. After progressing rapidly, Buckworth was awarded a full scholarship to attend next summer by the founder of Camp Woodward, Gary Ream. "That changed my life!" said Buckworth on UNLEASHED.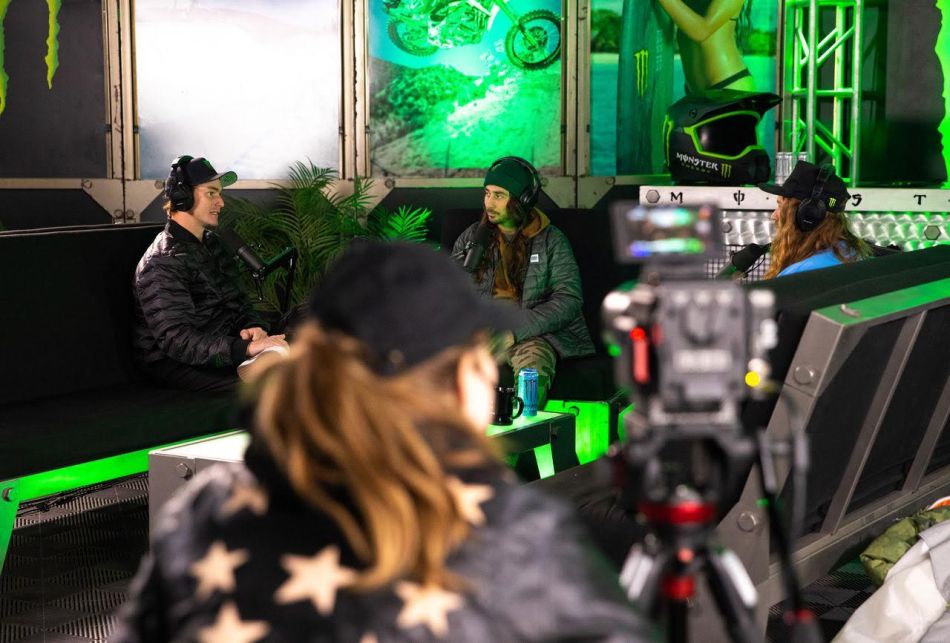 What followed was one of the most groundbreaking careers in BMX. After mastering moves like the double backflip, Buckworth made his X Games debut in 2010 in the Big Air discipline. Remembering the 70-feet long Mega Ramp jump, he said: "I had never gone this fast on my bike before. I actually did a flip, because doing a flip over a great distance is easier than going straight on a bike."
Walking away with X Games bronze that year, Buckworth caught the attention of Travis Pastrana. The freestyle motocross icon was putting together a global stadium tour of action sports, the Nitro Circus, and was impressed by Buckworth's consistency. "Being able to do a double front flip continuously is what solidified my spot on the tour. For the first four years I was just doing that trick multiple times a night. Every show around the world!" said Buckworth, who joined Nitro Circus on day one for its debut show in 2010.
Speaking candidly on the UNLEASHED episode, Buckworth also revealed the high cost of tricks gone awry, especially during front flip aerials. "The margin for landing is so small. If you go over the handlebars, you're super likely to separate shoulders, break bones, smash your teeth in et cetera."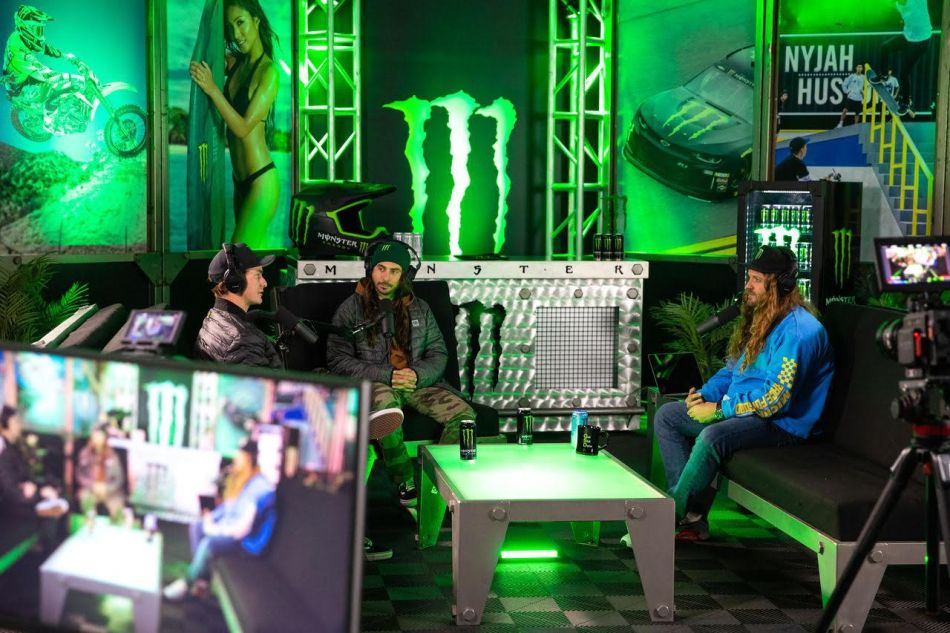 Over the years, the BMX innovator has seen his fair share of injuries. And as fate would have it, he would often find himself sidelined or recovering right around X Games time. So, while he was racking up trophies from the world's premier BMX competitions, the biggest showcase in action sports eluded him. "X Games was kind of my kryptonite. I would do well at all the other events, then come to X Games and just die!" Buckworth's luck changed last summer when he clinched his first gold medal at X Games 2021. "It was just the best feeling. Like, twenty years of work narrowed down to that one moment!" said Buckworth.
Since then, the Aussie ripper has been busy dropping viral videos that get millions of hits (if you're not following @andybuckworth, you're doing it wrong). He recently built a new ramp in his backyard made of wood from a Justin Bieber concert (true story). And taking things to new heights, Buckworth just unveiled a brand-new turndown-to-no-hander double backflip aerial to win Best Trick at the 2022 Monster Energy Triple challenge contest.
To learn what makes the innovator tick, tune into the new episode. It also reveals this piece of trivia: Buckworth carries the nickname "Dingo", much like the podcast host, since it was bestowed upon him by Monster Energy BMXer Jamie Bestwick. Another true story, the kind you only get on UNLEASHED!
For the entire 53-minute interview, visit the landing page to access Episode 24 of the UNLEASHED with The Dingo and Danny Podcast featuring Monster Energy rider Andy Buckworth.