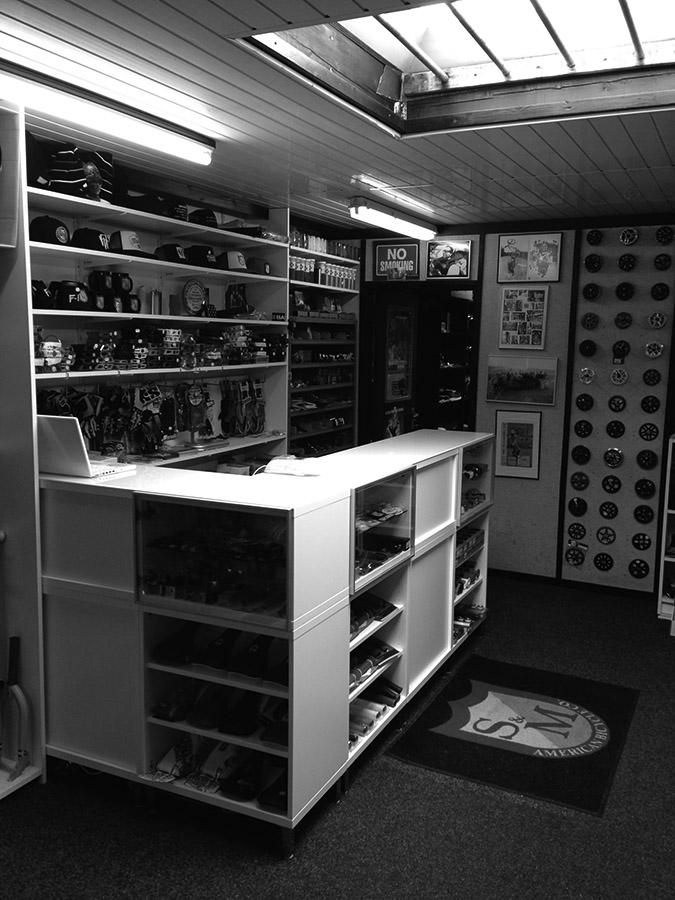 "VANS SHOES" department… Sometimes frames under the bed and Old School BMX Bikes everywhere in the house. A big mess and also had a white floor in the house so bikes making tiremarks every single day.
How did your first year turn out?
Paul's Boutique BMX: I wasn't in for the money so it did pretty well, sold over 200 bikes in 1995 in that little shed so no complaints.
How big was your local scene in the beginning, and how big is it now?
Paul's Boutique BMX: 10 riders in 1995, over 1000 active riders now I guess. You never know but this is a wild guess.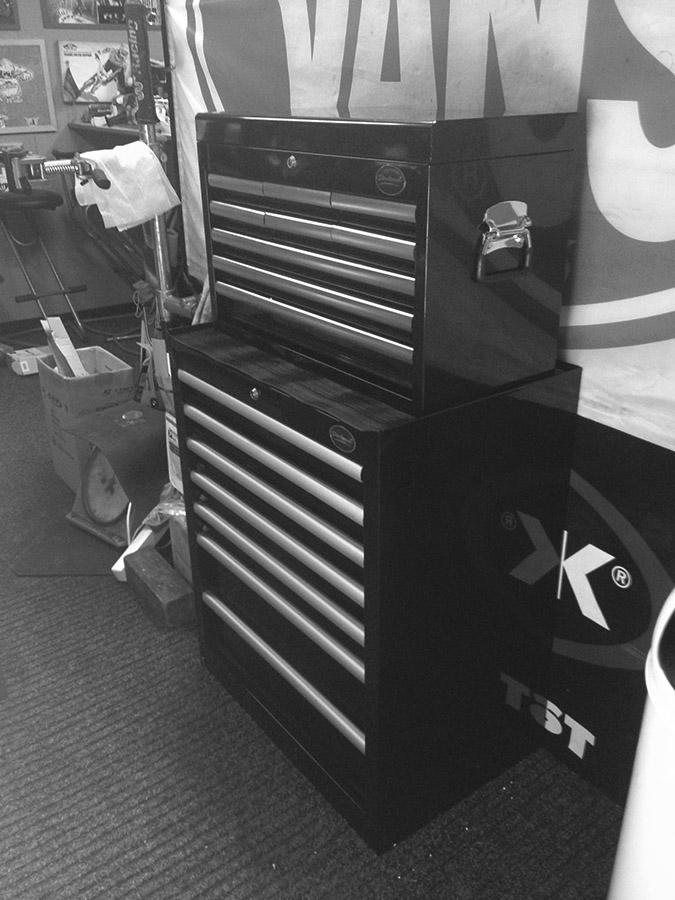 Do you feel you've contributed much to your local scene?
Paul's Boutique BMX: No one contributed to the local scene more than I did and no one will ever beat that, period!
Name some of the riders that you have sponsored?
Paul's Boutique BMX: We supported a lot of riders but real PB Teammembers were: Riccardo Moes, Schep, Michael v/d Lee, Bas Brouwer, Pim v/d Bos, Dimitris Araouzos, Albert Moonen, Tobias v/d Linden, Daniel Wedemeijer, Jari Roggeveen and local hero Tom v/d Bogaard. Then the Zeeland crew, the Webco/Mentos factory team, and a lot of riders I hooked up with VANS when I was their "kinda" BMX Teammanager.
What kind of events have you put on locally?
Paul's Boutique BMX: We did 30 FAT-JAMS and 29 MINI FAT-JAMS (March 30th is the 30th MINI Fat jam), Dirt comps at the European Challenge Cup Slagharen, VANS Dirt Comps and many more.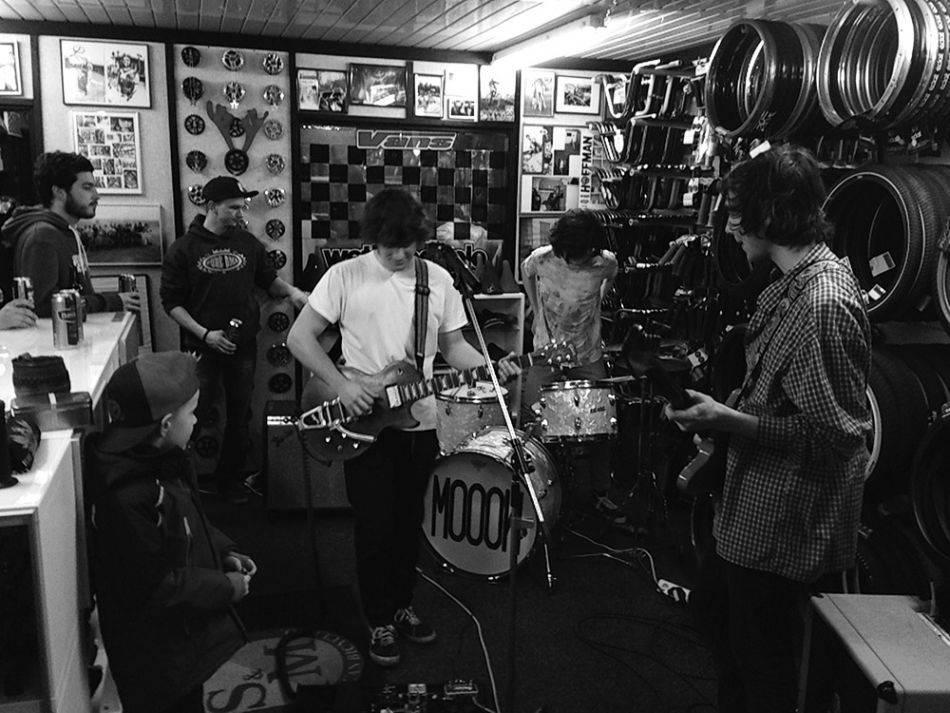 What brands do you like to work with?
Paul's Boutique BMX: All our brands! S&M and FIT are my favourite, but don't forget BSD, FEDERAL, HOFFMAN BIKES, MANKIND, MERRITT, PROPER, TALL ORDER.
Do you also do distribution of BMX products?
Paul's Boutique BMX: Yes, BSD, FEDERAL, FIT, MANKIND, MERRITT, PROPER, S&M and TALL ORDER.
Have you considered doing other products such as skateboards, scooters, MTB?
Paul's Boutique BMX: NO! Fuck that shit, I'd rather go bankrupt than sell one of those. 100% BMX of NIKS!
What's the closest good indoor riding spot nearby?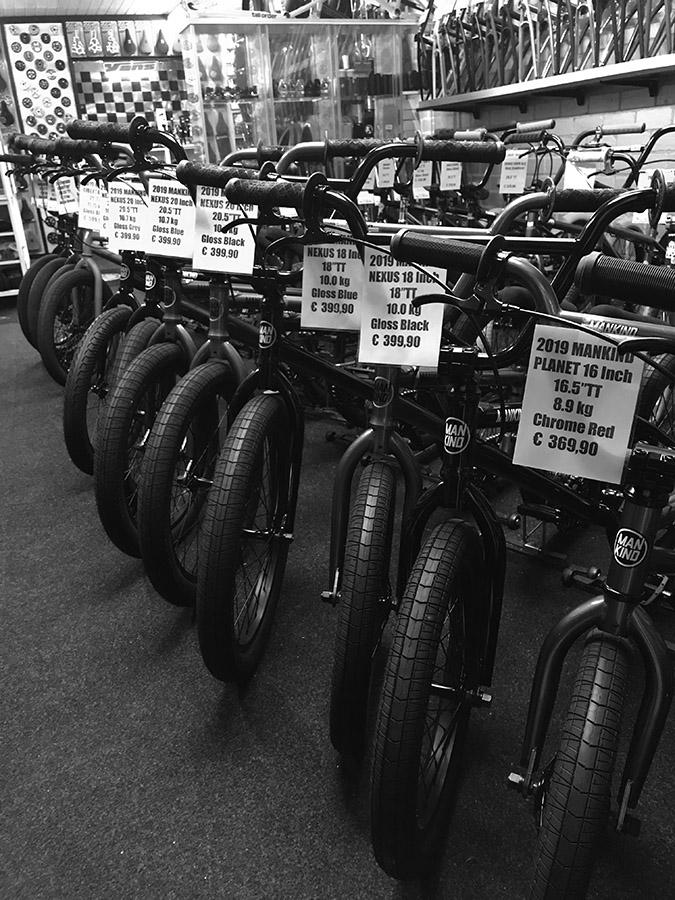 Paul's Boutique BMX: 040BMXPark in Eindhoven
Is winter tough to survive for you?
Paul's Boutique BMX: Everyday is tough to survive so doesn't matter if it's Summer or Winter.
A kid shows up with a department store shitty bike, what do you do?
Paul's Boutique BMX: Close the door! Hahahaha. It depends on who the kid is, I help out everyone but if "Dad" says he bought it at my shop then I stop fixing the bike and send him to the shop where he bought the bike, most of the time that's Belkum Bikes here in the same town.
Pricing for all products have gone up except for BMX bikes where the quality has become so much better also. What bike in your shop is your favourite to sell to a beginning 14 year old guy?
Paul's Boutique BMX: MANKIND is my new favourite brand, they have good bikes for all ages and for a very reasonable price.
What 16" and 18" bikes do you stock in your shop?
Paul's Boutique BMX: Almost half of our collection Complete bikes are 16" and 18" bikes, from HARO, FIT to MANKIND.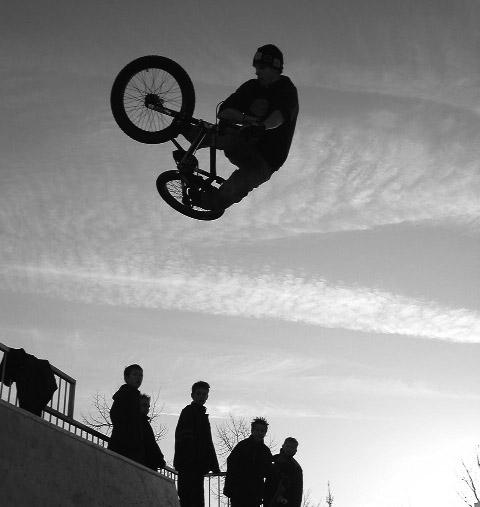 Do you only carry products that you like yourself?
Paul's Boutique BMX: Not 100% but almost….I don't have a lot of Blue parts/bikes/clothes I must admit. I can order everything the customer wants but there is a limit, if I don't like the quality then I can't help the customer. I shall never sell any Mafia, Royal Bugatti and other cheap crap stuff.
What should be done to make the BMX market better?
Paul's Boutique BMX: Get rid of 100 or more brands/shops/distros and leave it to the real people who are PURE BMX.
What is needed to help grow BMX Freestyle?
Paul's Boutique BMX: Stop making rules! Make it FREESTYLE again, start your own scene and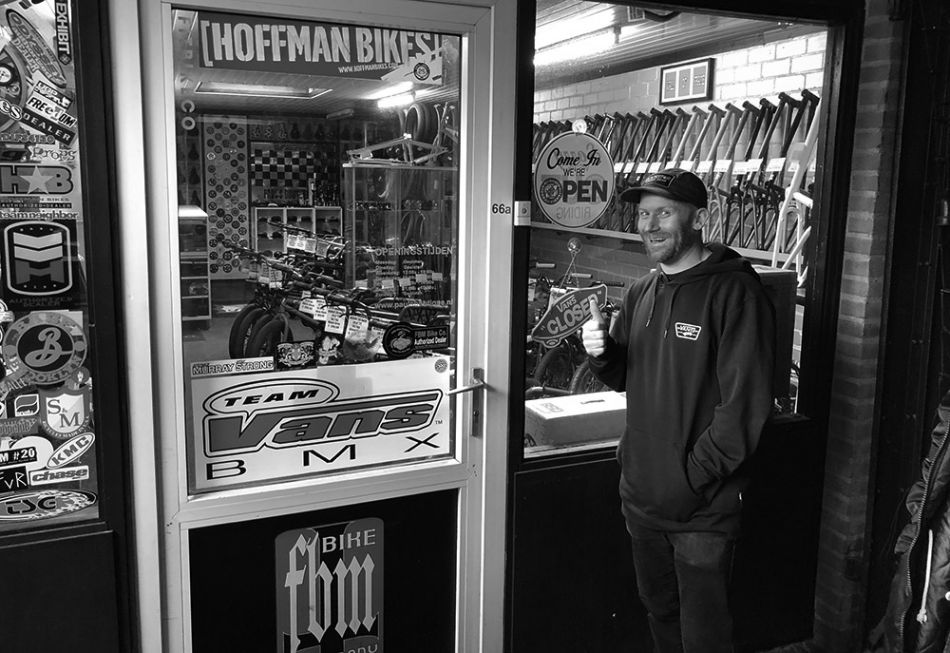 ride with your friends like it was in the past. Kids have to go outside at least 4 hours a day instead of playing 4 hours of 'Fortnite' and computer games.
Thanks to: Lambert van Stekelenborg (RIP). All customers from day one till today, can't survive without you, Thanks!

www.paulsboutique.nl