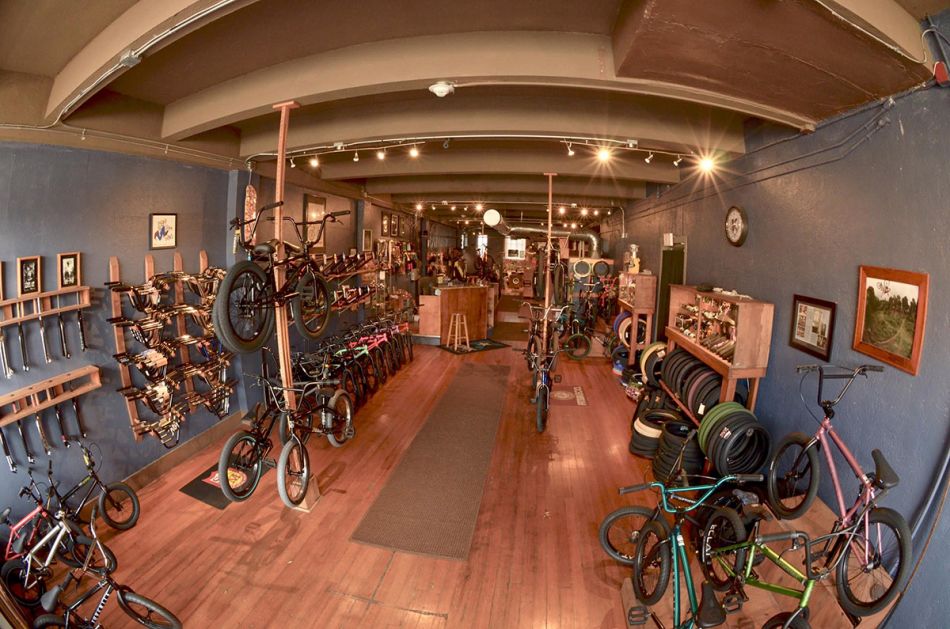 Who are some of the people that helped out in the beginning, setting up the BMX shop?
Circuit BMX Shop: We have a great local community in New England. We had help from every direction. Profile, FBM, Blackout and Animal were the first to open accounts for us.
Are Old school BMX parts some of your business?
Circuit BMX Shop: There are a good amount of old school collectors in the area that pop in for small parts but I'm more concerned with the future of BMX than the past.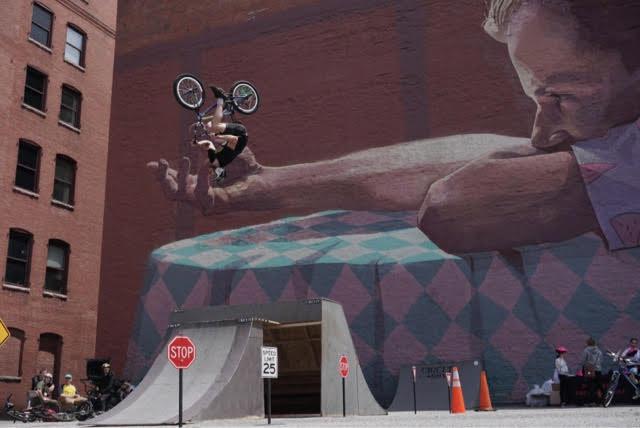 How big is your local scene?
Circuit BMX Shop: I can say it's stronger than it has ever been. And there are no signs of it slowing.
Name some of the things you have to do to keep the local scene interested in BMX and your shop?
Circuit BMX Shop: I wouldn't consider these are things we have to do, they are things we want to do. Such as jams, art shows, parties, vending at the BMX track, setting up ramp shows for local music events. Running a volunteer group for our public bike park. These are all steps to insure the strength and growth of a local scene. You can't just sit back and watch. You have to be a part of it and make things happen.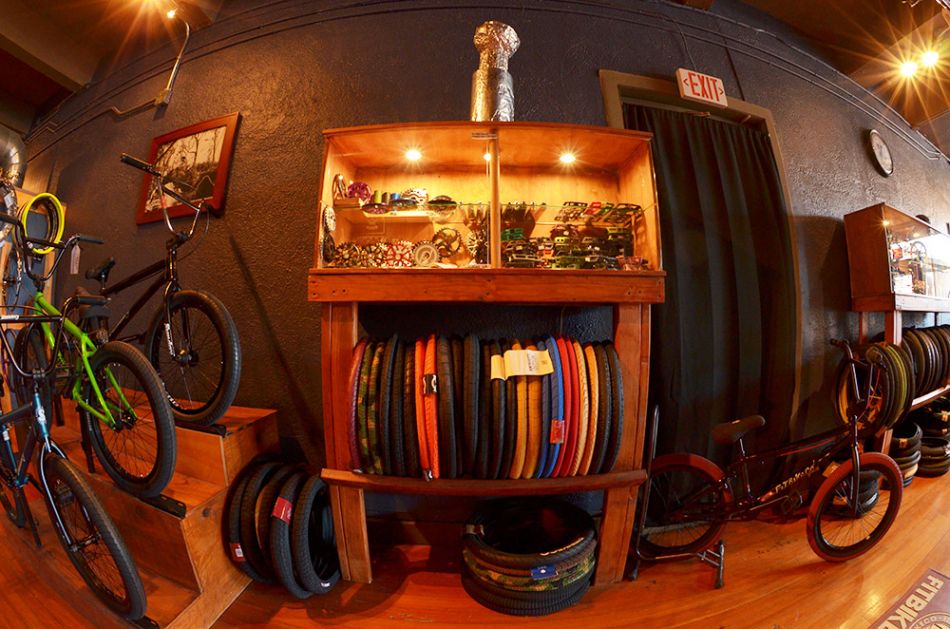 Do you believe there are people out there killing the BMX market with aggressive pricing?
Circuit BMX Shop: Yes. Everyone is trying to give the best deals out there and fighting for a piece of the pie. Money is crazy and it drives you to make some bad decisions and I feel that's where larger mail orders have gone wrong with their coupon codes and constant sales. It sets a precedent across the industry making it harder for smaller core shops to compete. The margin on BMX products is so low enough as it is, that the extreme discounts you see with online retailers just makes it so no one is making anything unless you sell large quantities.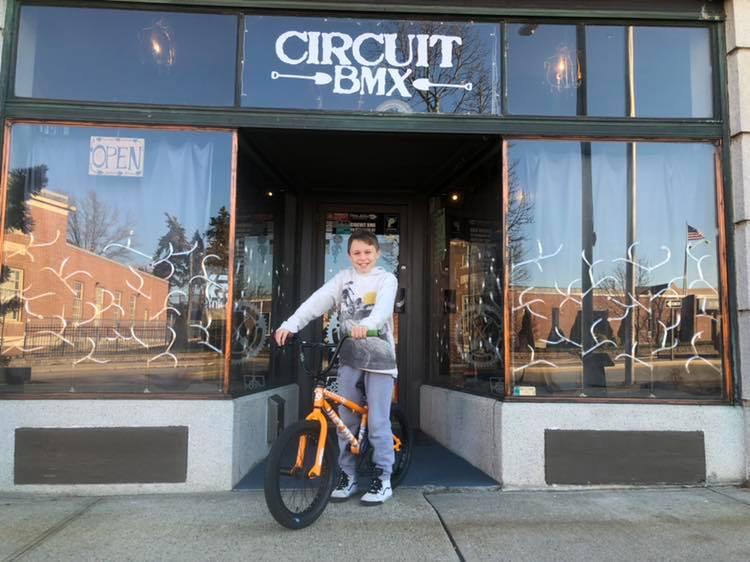 Unfortunately this has a negative long term effect on the BMX industry as seen with Dans Comp. Now we have The Source doing the same thing and setting up shop in the US. The Source is great, at least they are part of the BMX community and are solid guys. But If these larger mailorders really care about BMX they would remove their ridiculous discount codes and allow the products to sell for what they are worth.
Why would a rider have to go to a specialized BMX shop in your opinion?
Circuit BMX Shop: To get a professional opinion on what would work best for that rider. Bike shops usually can't offer that. They often sell what's in stock, if anything. And send the rider off with no info on the local scene.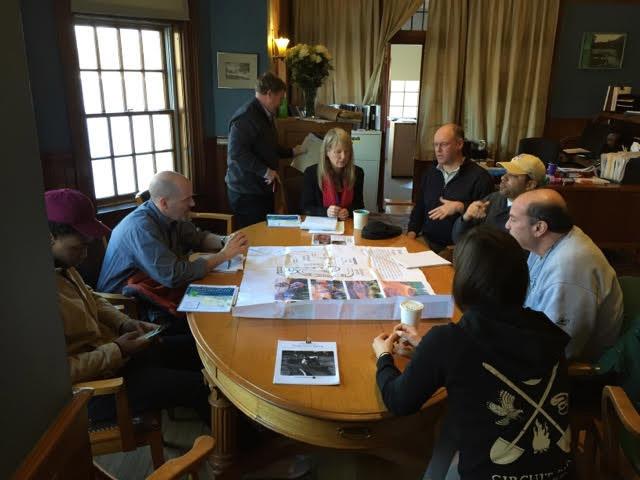 When a beginner rider steps into a BMX shop they find a home. A BMX shop is not going to just sell you your first bike and roll you out the door. You become part of a community, you learn where to ride and possibly how to ride. Being a BMX'er isn't always about riding a bike. There is so much more to it.
International shipping, what's your take on it?
Circuit BMX Shop: We do not ship internationally unless we are shipping to a friend looking for a specific item. I'm not against it for hard to find items but I feel like there are enough shops/mailorders doing a good job and servicing the community far and wide in the States.
With these international shippers creeping in to the US, it will affect the smaller shops like us. If these larger mailorders really care about BMX they would remove their ridiculous discount codes and allow the products to sell for what they are worth.
What are some of the better months for your shop and why?
Circuit BMX Shop: Our summer and holiday months are our biggest months. New England has some brutal winters so you have to take advantage of the warmer months. Spring always feels good because we are thawing out. It's like a big stretch and relief we made it through winter.
Winter in the shop is slower but we are always planning for the next season. The fun never stops.
What's the best advice someone has ever given you?
Circuit BMX Shop: When I was first opening Circuit I signed a one year lease on the space. My friend Snotty said, "It's only a year of your life, if it doesn't work out, do something else." 12 years later, that has always stuck with me. Thanks Snotty!
What would a good day at the BMX shop for you look like?
Circuit BMX Shop: Get a morning session in, open up, get some tunes going, build some wheels, do some repairs, help some customers, support the scene, get people stoked to ride. Close up and hit the woods. Do it all over the next day.
Who laces the wheels at your shop?
Circuit BMX Shop: Myself and Chris Childs lace all the wheels at Circuit.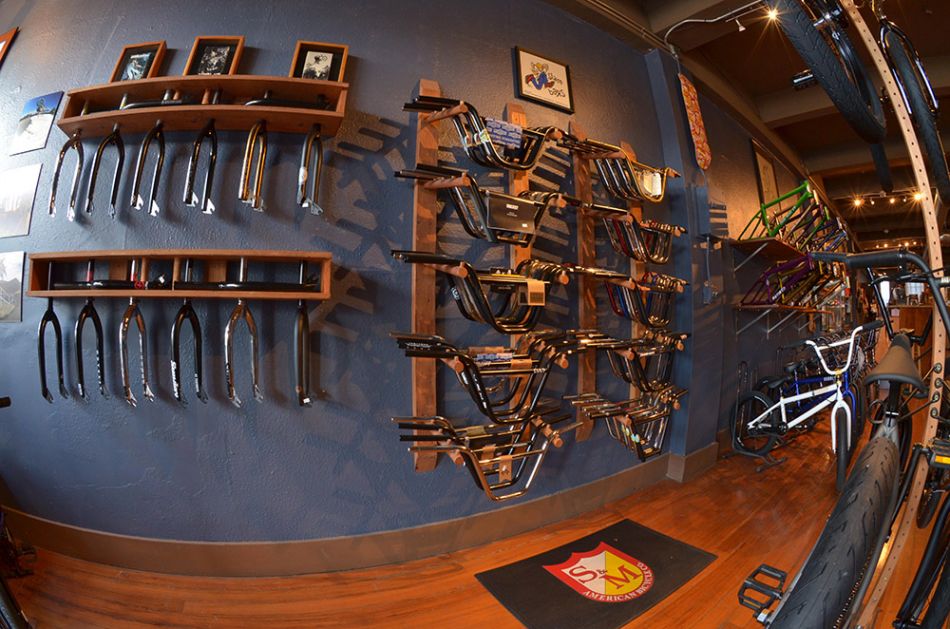 I double check every wheel built in the shop.
I pride myself on being a solid wheel builder and it's what I enjoy the most out of everything we do at Circuit.
Do you have a specific bike mechanic working for you?
Circuit BMX Shop: Yes. Chris Childs
What company has the easiest bike to build up out of the box?
Circuit BMX Shop: All bikes are pretty easy to build since they are all pre packaged the same way. It's more about who does the best at packing the bikes and what shows up damaged scratches, d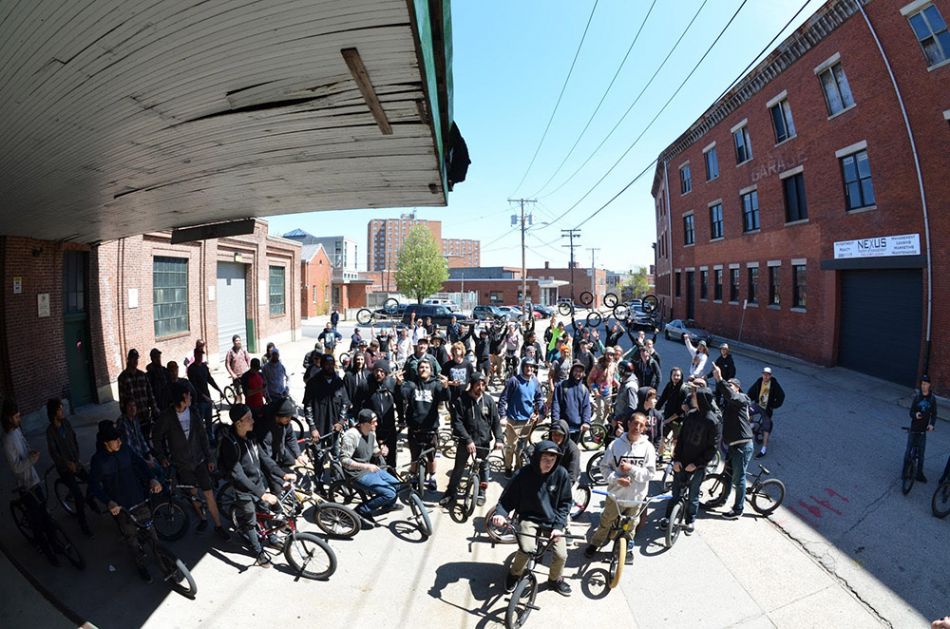 ents etc. These are all common issues with complete bikes. Cult, Fit, Kink, Sunday, WTP all do a great job with their packaging.
Name three of your favourite products in your shop that you're currently selling?
Circuit BMX Shop: Profile Elite Hubset, Circuit Anchor Frame (built by FBM), any of the S&M Credence goods such as their bars, stems, frames.
Does a local riding spot and local events really help with your business?
Circuit BMX Shop: Circuit existed before most of the parks in the area. With more places to ride comes more riders so I'd say yes.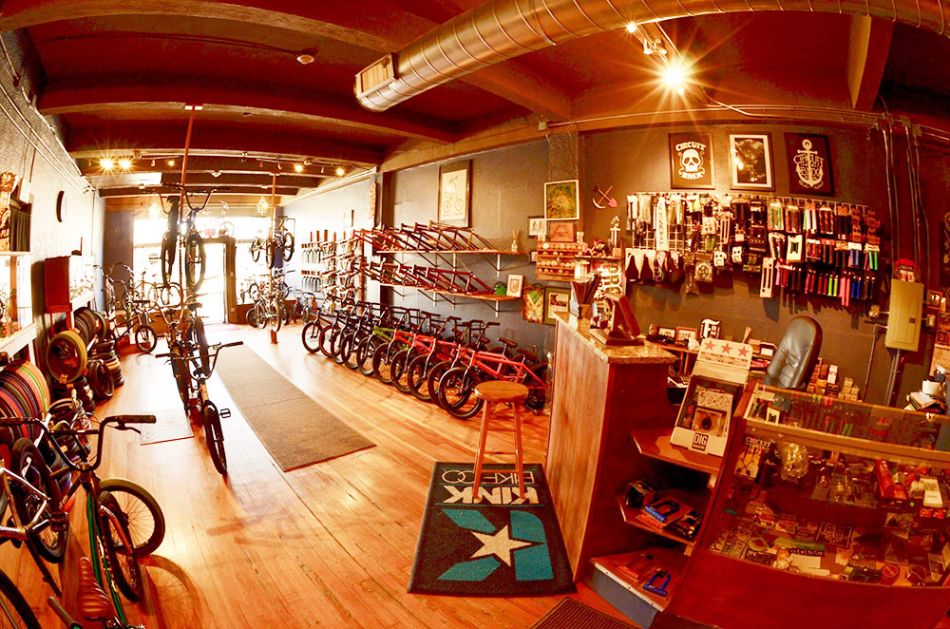 What should/can be done to increase the BMX market?
Circuit BMX Shop: I'm not big on marketing or being a salesman. I've always done this for the love of BMX. If folks want to start riding then they should. And we will be here. In general, younger customers tend to expect everything to be discounted. High quality products are worth what they're sold for. If we want to see advances in the products in the industry, we need to be willing to pay for what they're worth.
Where do you see your shop in 5 years from now?
Circuit BMX Shop: Supporting the brands that support BMX. Being stoked on new riders.
Last words: Thanks to FATBMX for the opportunity to answer these questions. Thanks to everyone for all the support over the past 12 years. Thanks to the Circuit crew for being some of the raddest guys/gals out there. And thanks to my amazing wife and daughter for keeping me motivated and sane. BMX!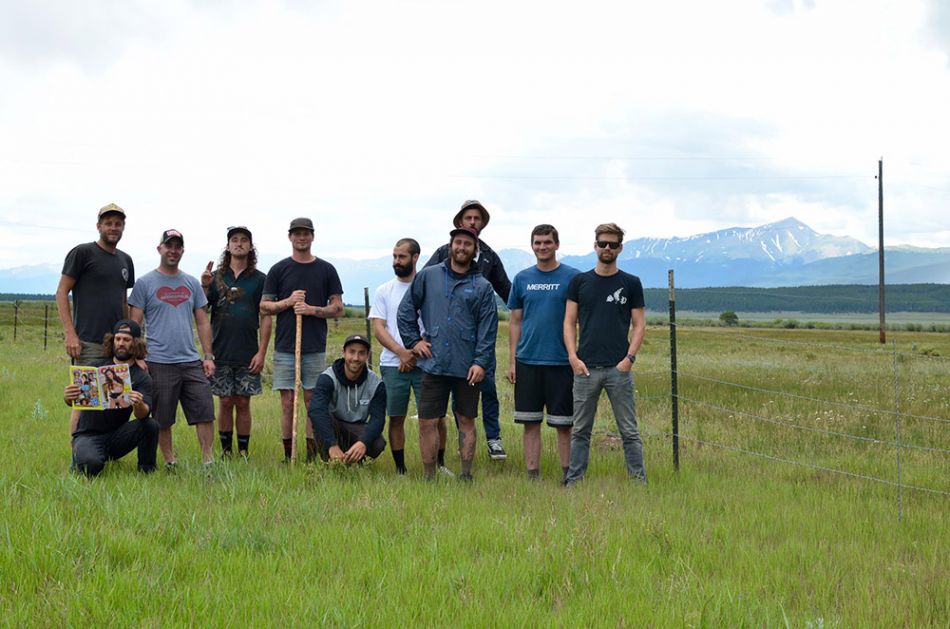 Victor Bettencourt
Circuit BMX Shop
29 Exchange St
Pawtucket RI
401-305-3636
circuitbmx.blogspot.com