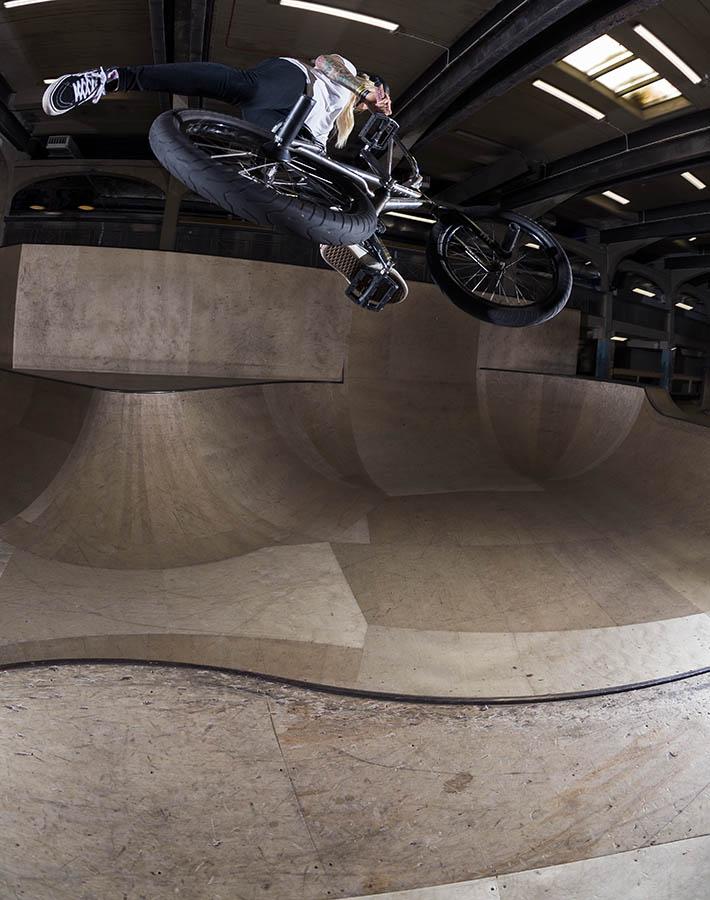 year was just about getting set up and learning how to run a shop. It was good for the local scene though and a lot of the young guys who were our customers went on to be on our local team.

How big was your local scene in the beginning, and how big is it now?
Source BMX: Hastings and Bexhill has always had a strong scene but we're a small town(s) with a really small population of around 150,000 between both so the scene has always been quite small. It's had its ups and downs over the years but since the Source Park opened it's definitely got really big again. I'd say it's bigger than it's ever been and riders are starting a lot younger - and riding until they're older. Fids was quite old when we opened but
he's still riding better than he ever has!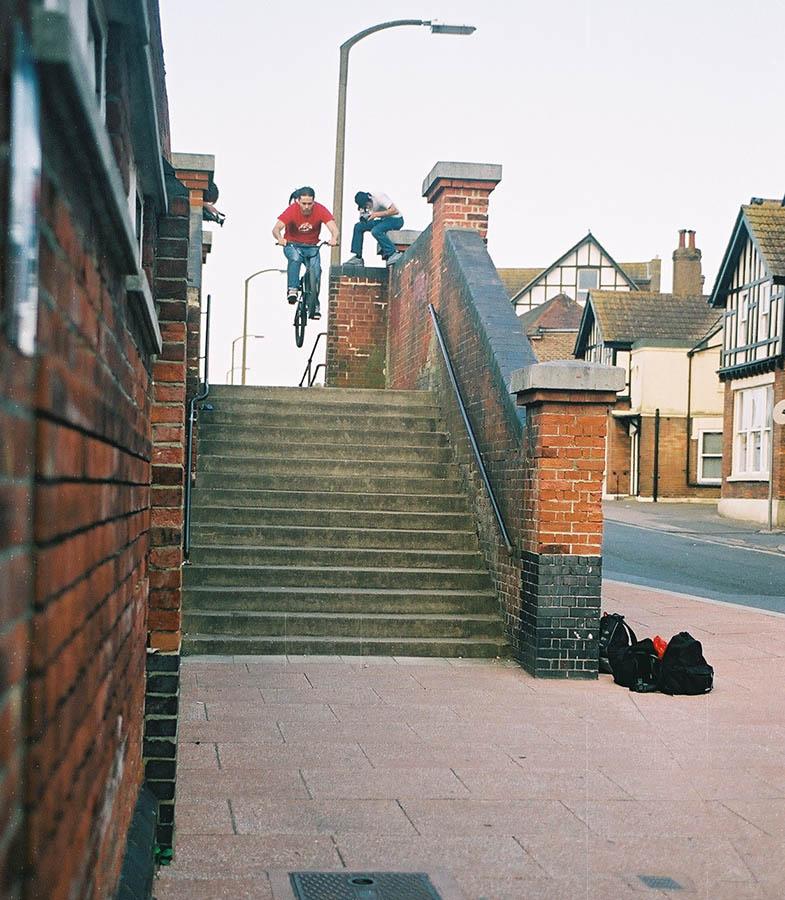 Do you feel you've contributed much to your local scene?
Source BMX: I'd like to think so, yes! From the beginning we've always put on local events, contests, made videos, flowed local riders products and helped them with trips. Nowadays, we sponsor both local and pro riders and put on big contests like the Battle of Hastings but we have always spent at least 10% of our turnover on putting back in to BMX and I think that's important – both for the scene and for growing our business.

Name some of the riders that you have sponsored over the years?
Source BMX: Locally, it's Fids, Marc Goodwin, Wildcat, Caleb Kilby, Mark Tanner, Josh Heritage, Chris Wiseman, Tom Gerrard, Phil Martin, Stu Chisholm and Jordan O'Kane. We've also sponsored pro riders Dan Lacey, Kriss Kyle, Matt Priest, Nathan Williams and Ben Lewis though nowadays we try to work on projects with lots of different riders.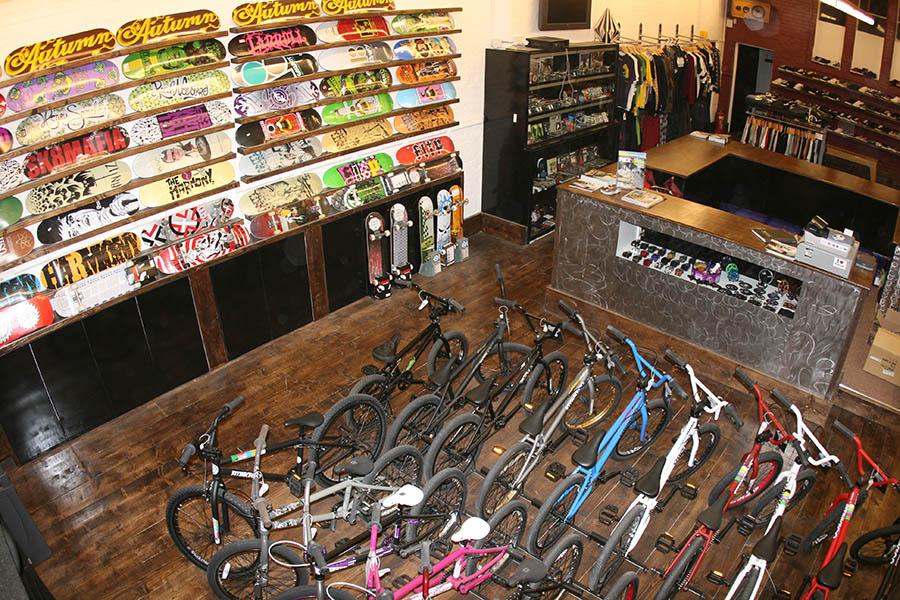 What kind of events have you put on locally?
Source BMX: Loads! The events vary from building ramps at the De Law Warr Pavilion (local art gallery on the beach) to jams in our old Church bowl or now contests at the Source Park. We hold local jams for the coached kids every month at the Source Park and then anything from Girls Events, Racers Jams, Battle of Hastings Qualifiers and the Battle of Hastings main event at the Source Park. We've probably put on 100 events of various sizes since
we started and sponsored or supported a lot of others – in addition to the promotional demos etc. The things we don't publicise are going out to local schools, fairs and fetes and rocking up in the town centre on a weekend to promote BMX.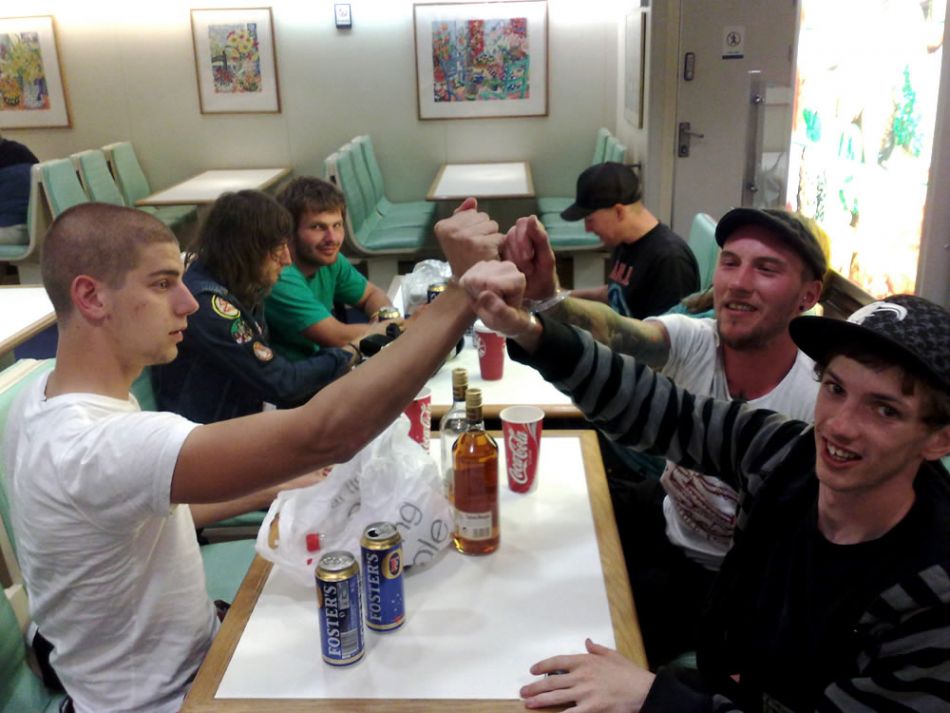 What brands do you like to work with?
Source BMX: We work with pretty much every core BMX brand and distributor so it's hard to say. I guess our personal long term favourites are BSD, S&M, Federal, Profile and Eclat but there are lots of others….

Do you also do distribution of BMX products?
Source BMX: Yes, we have a sister company, Snap Distribution.

Have you considered doing other products such as skateboards, scooters, MTB?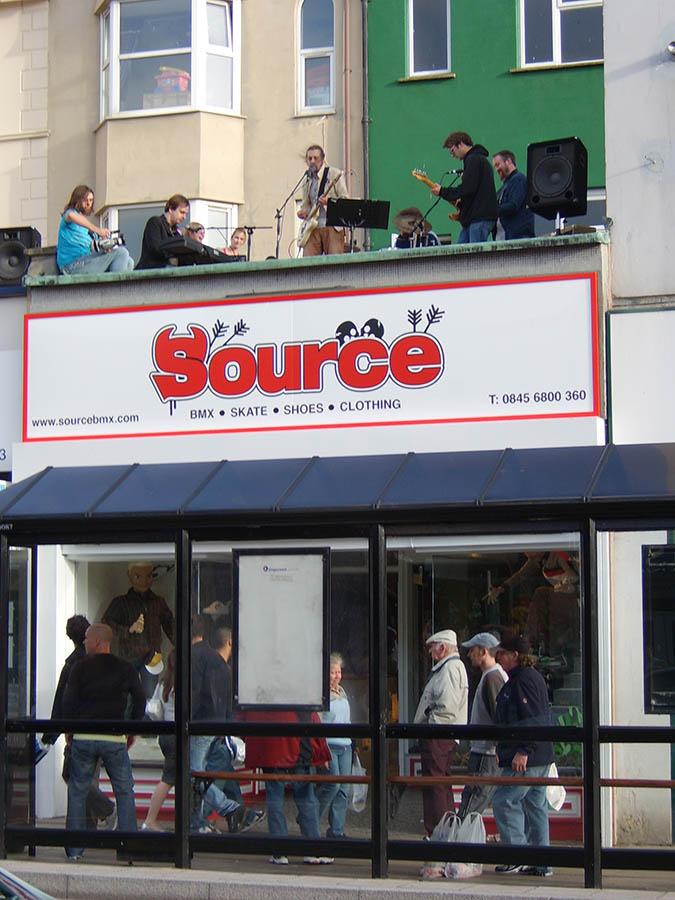 Source BMX: We sell skateboard stuff in the shop and have done since day 1. We don't have a skate website but we skate a bit and the scene in Hastings between BMXers and Skaters is really good. We don't sell in-lines, MTB or scooters and never will.

What's the closest good indoor riding spot nearby?
Source BMX: The Source Park!! Before that, there was no indoor park within a 2 hour drive though there have been some local spots over the years.

Is winter tough to survive for you?
Source BMX: It's a lot easier now that we have an indoor park. It's still our quietest time online but it's our busiest time in the park – busier than Summer when everyone is riding outside or on the beach.

A kid shows up with a department store shitty bike, what do you do?
Source BMX: We'll let him have one of our real BMX bikes to ride the park for free and try and educate them or their parents on the difference between bikes.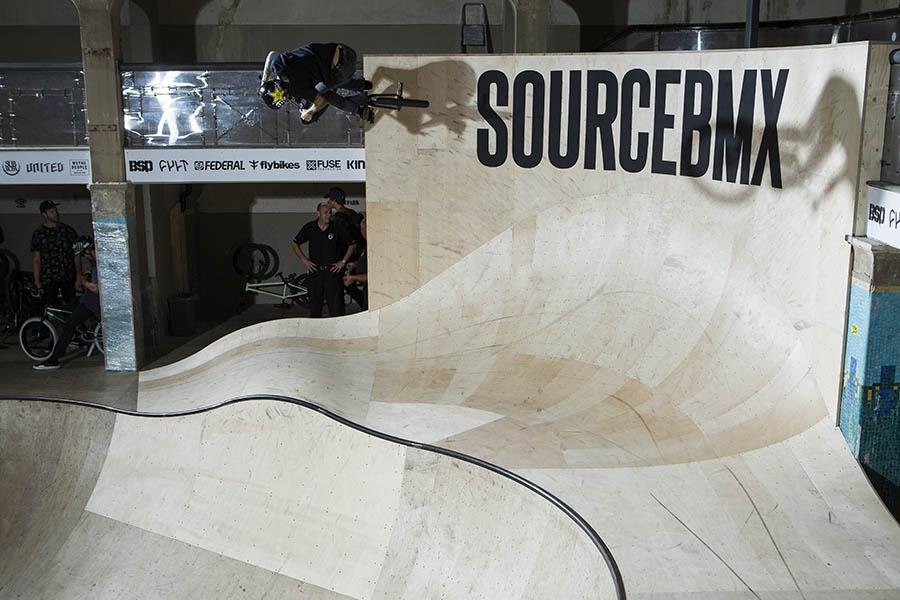 Pricing for all products have gone up except for BMX bikes where the quality has become so much better also. What bike in your shop is your favourite to sell to a beginning 14 year old guy?
Source BMX: Yeah, bikes are so much better than when we opened 16 years ago yet the price is about the same – there's no better time to start in BMX. It depends what we'd recommend based on what the customer needs; we ask lots of questions about their budget, brand/colour preference, height, rider level etc and then make some recommendations. There are lots of good options for beginners at the moment.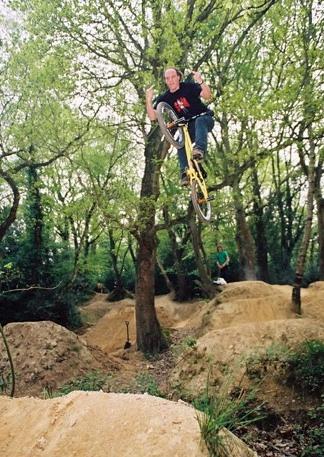 What 16" and 18" bikes do you stock in your shop?
Source BMX: At the moment, we have 16/18" bikes from Jet, Fit, Cult, Kink, Fly and Subrosa in store though it changes regularly. We have a lot more bikes in our warehouse that we can't fit in our shop as it only has room for 80 bikes on display.
Do you only carry products that you like yourself?
Source BMX: Yeah, basically. Though obviously we need to consider the customer – we may not consider running a cheap tyre personally but we have to offer that option to beginners. We don't stock brands that don't support BMX though and we regularly decline to stock brands that approach us.

What should be done to make the BMX market better?
Source BMX: Margins are definitely an issue with lots of crazy discounts online from what I'd consider non-BMX retailers – that stuff doesn't help BMX shops at all and we often have to do price matches in store which means the margin on a bike is zero. That's unsustainable when we have wages to pay and want to invest in making BMX better. Other than that, B
MX feels really good and there's not been a better time to ride or to watch riding content.
Also, it's a shame that the BMX media are finding it tough and we do everything we can to support BMX websites/magazines and I hope the whole industry can support a specialist BMX media.

What is needed to help grow BMX Freestyle?
Source BMX: There are lots of things but honestly, BMX freestyle feels good from our perspective. If anything, we need more grassroots events and ways for young riders to get in to BMX and stay in it. We do a lot of talks in schools, free try-out sessions, demos in the town and local events and we find that really builds a scene – it takes time and a lot of hard work but it's more effective than a social media post. BMX is lucky to have so many people around the World who care about it and do that stuff on a regular basis.

Thanks to: There are so many people and companies but mainly I'd like to thank all of our staff and customers – we couldn't do it without them!