challenges and the progression of the BMX industry along with the BMX scene.

What (BMX) shops did you like before you started your own?
Kings Rideshop: Since I started in '04 and honestly didn't know anything about other BMX shops, I winged it, by selling bikes and parts from brands I liked in the way I thought they should be merchandised to riders.

Did you do some serious research before you opened up your shop at your location or did you just go for it?
Kings Rideshop: The current location of Kings I opened in 2009. Yes I did do a lot of research, and had a plan. Not much of a scene existed close to the location but I felt like the right elements were there to make it happen.

Do you have a feeling people will travel to a shop to see and feel BMX product?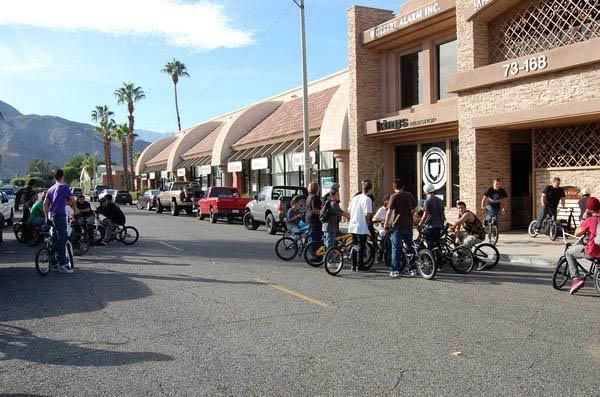 Kings Rideshop: Yes, it's not a feeling it's a fact and that may seem bias coming from an owner. I'd rather the riders that come to the shop answer why coming to a shop or KR specifically keeps them coming back and excited about BMX. If you haven't experienced a real BMX shop, get to one. It's a game changer.

How much of your business do you do per mail order?
KR: A small percentage really but it is growing rapidly..up 42% over the last year. Not surprisingly through word of mouth from customers who have came into KR and even locals who like the the convenience of online shopping. The physical store and the webstore really go hand in hand.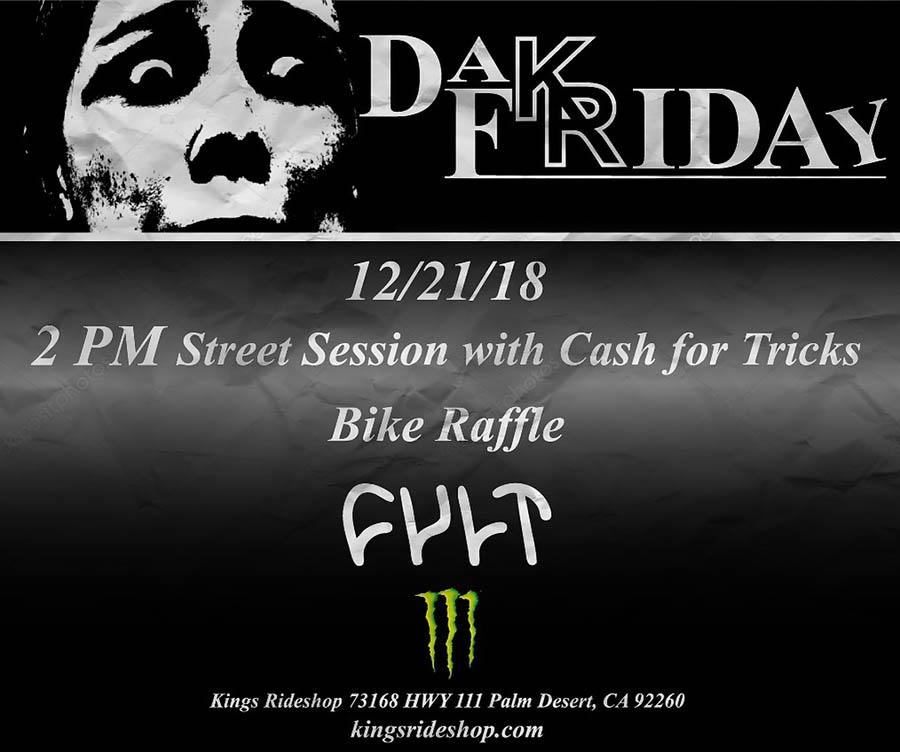 How often do you try to get the scene together for jams, special gatherings, video premieres, that kind of stuff?
Kings Rideshop: We try to break it up as to what level of event. So we do low key local sessions we call Weekly Words, they aren't weekly but the name has stuck. We also will rent out a movie theater at the mall close to the shop for video premieres. Then bigger events with teams usually Twice a year or more. Always one for the shop Anniversary around May 19th and for the past 6 years we've held DAK FRIDAY around the holidays which is hosted by Dakota Roche, supported by Cult and Monster Energy. In my opinion Dak sets the standard of a BMX Pro.


Have you been successful getting a place to ride for the local scene close to your shop?
KR: We have quite a few parks in the Coachella Valley.. even a BMX only concrete park in Desert Hot Springs about 20 mins away from the shop. I can't take credit for making the parks bike friendly, local riders are advocates and we are just the hub. Chances are good you've enjoyed a clip or two in a BMX video since 2009 that is from a local park or spot to KR.

Do you believe the Company - distributor - BMX shop chain still works?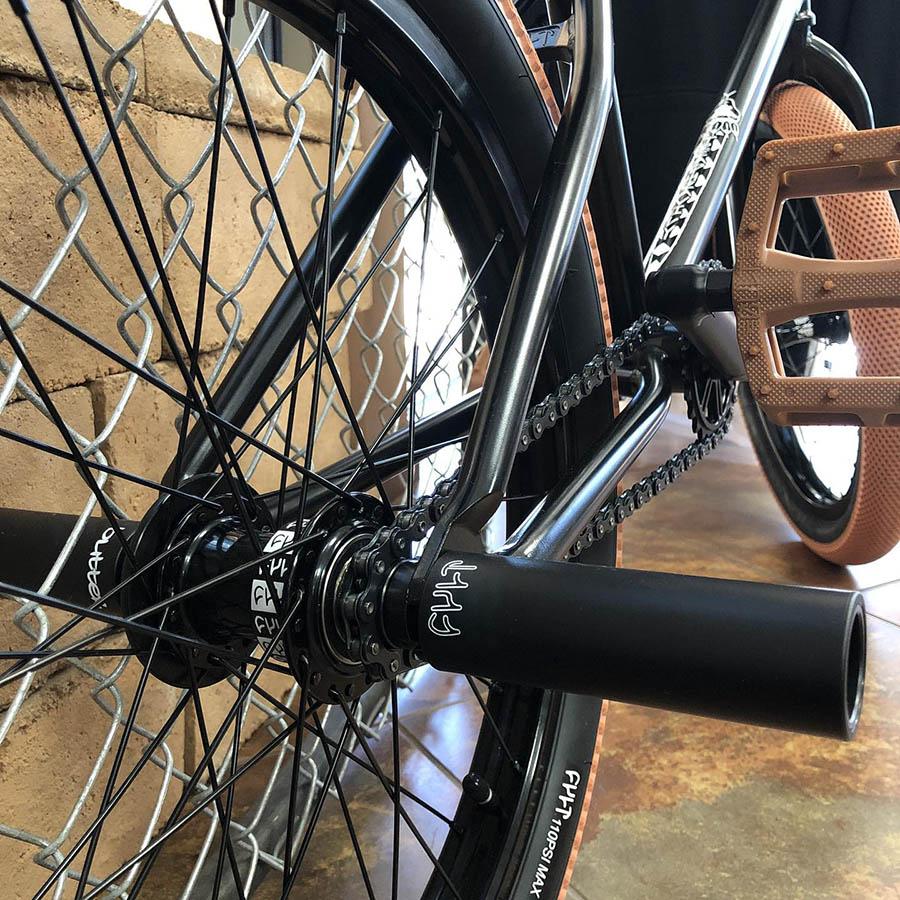 Kings Rideshop: The current chain of products from manufacturers to consumer hands has shifted quite a bit in the last 10 or more years, BMX is no exception. I try and see things in a way that KR can prosper with these changes while still maintaining the experience we've given riders since day one. The fact is the companies and distributors need shops, without shops they're dead. Becoming dependent on one way to sell isn't realistic for anyone these days though, but practicing fair pricing and equal access to allow growth as partners in business should be everyone's primary goal. If anyone is asking for special treatment or allowances it's obviously bad for business, I have cut out brands or backed off any I feel are not practicing business ethics in line with what I expect from a business partner. BMX is small and if brands and distros want to work with shops to help them both grow they shouldn't look for it in a bottom line or in an unrealistic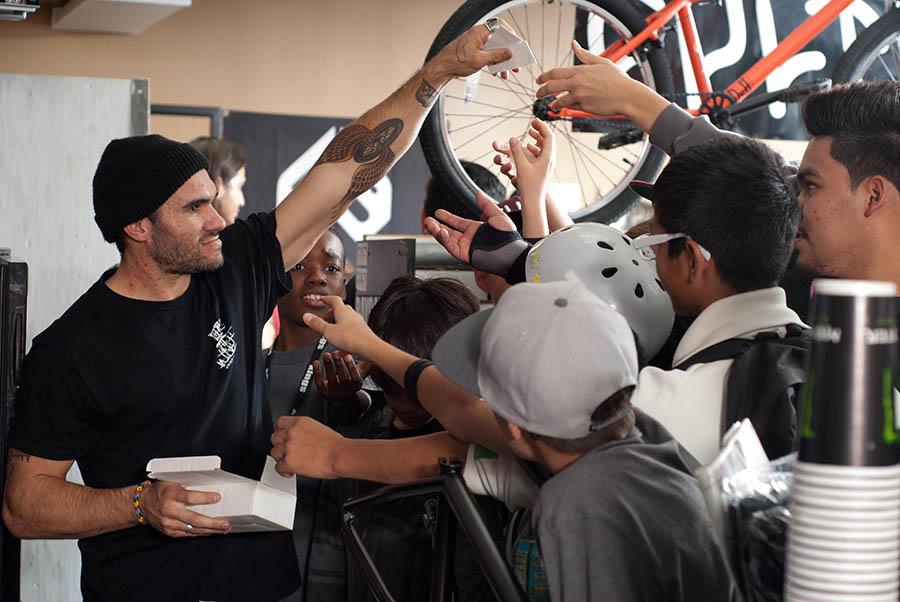 commitment, only place you'll find it is in cooperation, planning and empowerment.

What BMX company is your favourite to work with?
KR: CULT and KR have a strong relationship, we have written a new chapter in how a brand and shop can work together in my opinion. Collaborative products, amazing events, unquestioned support.

Name some of the riders that you have sponsored?
Kings Rideshop: I don't like to call it sponsored and I know that may sound dumb, but I like supporting riders based on what I feel their relationship with the shop and the scene dictates. I'll help locals on many different levels, they all have value.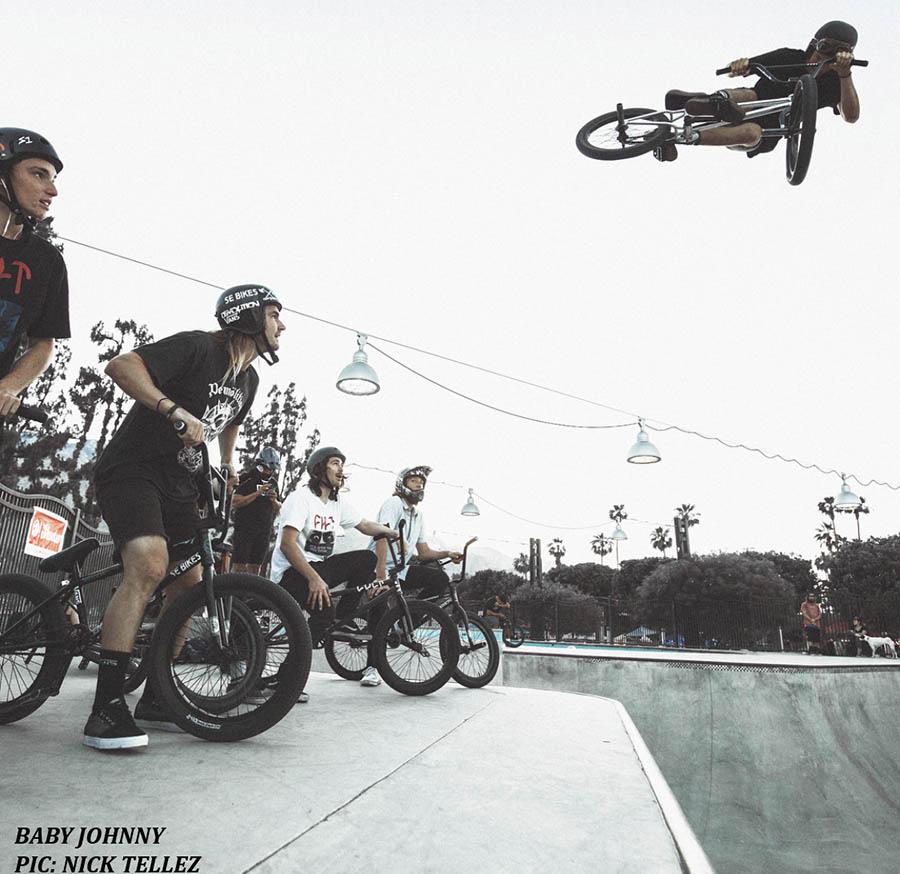 Some names you may recognize from over the years are Steven Mack, Joshua Alderete, Lahsaan Kobza, Tammy McCarley, David Aleman, Baby Johnny, Israel Green, even Aaron Gwin has and always will be a part of KR. Tons of other locals deserve a shout if I had time to.

Do you have a full workshop at your BMX shop?
KR: Yeah we are constantly turning wrenches and keeping everyone rolling, I do like to teach and help riders learn how to work on their own bike though, its so odd to me when a 13 or 14 year old kid can't change a tube. With that said I've possibly taught hundreds of kids over the years how to change a flat, with the right tools and face to face..can't order that online.

What's the best selling product at your shop currently?
Kings Rideshop: That's hard to say, I mean other than a tube since we are in the desert. KR branded pr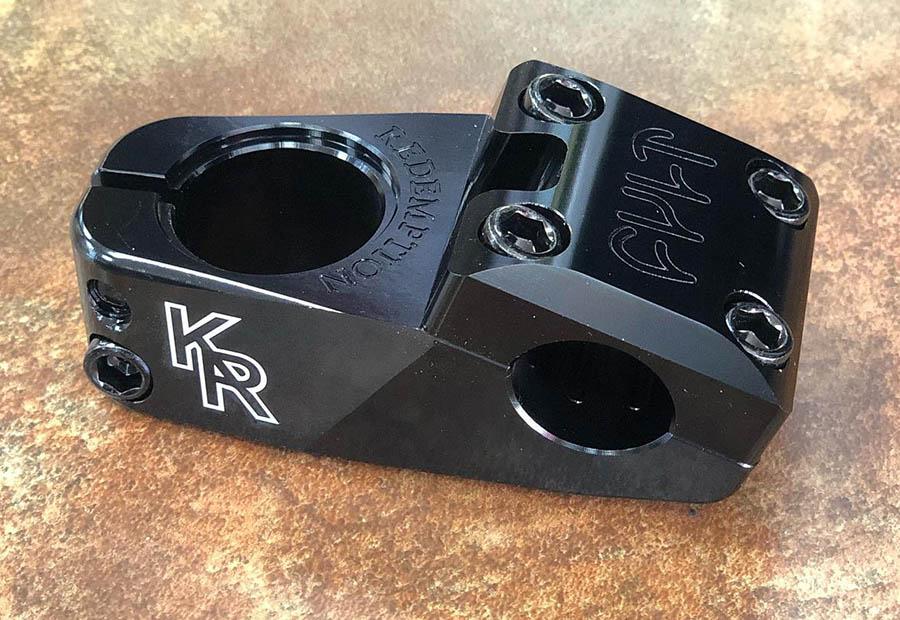 oducts or CULT x KR products always seem to move fast.

Now that Interbike is no more, do you think you'll miss a trade show of some sort?
Kings Rideshop: Well I haven't been to Interbike in five years so I would say I've been missing it. haha They just aren't offering what they used to, haven't evolved with the times.

What would be good for the BMX scene so it can grow?
Kings Rideshop: I can't say it's one thing, but a mixture of things. It's easy to generalize it and say exposure, or more shops, friendly parks..etc. Maybe ri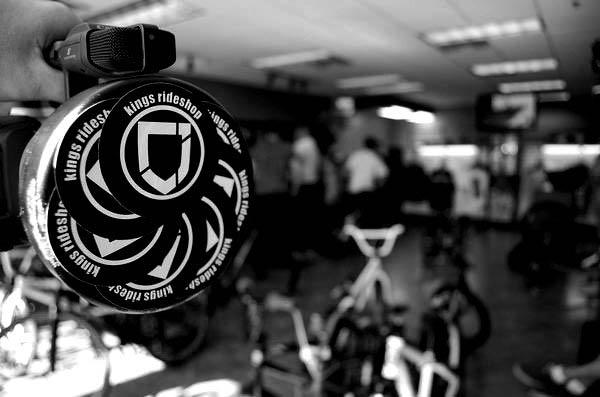 ders should look at the brands or shops they support and ask them what they are doing to help the BMX scene grow. Are they reaching a broad audience that aren't BMX riders and inclusive to those potential riders? Are they supporting the core as well? Core riders deserve respect for what they do for BMX on or off the bike. BMX is a brotherhood, I have heard riders say it's not like that anymore, but in my experience here at KR, riders come from all over the world and are welcome here and become lifetime friends, it is still like that. There is an immeasurable value to belonging to that, just keep the doors open and the welcome mat out.

Thanks to: Everyone who has ever spent even a nickel here or had kind words to say about KR, of course all my close friends and my family. Love you all
-James Colella