and potentially keep our doors open. We were also able to apply for and received a small P.P.E. loan. Every little bit helped keep us going.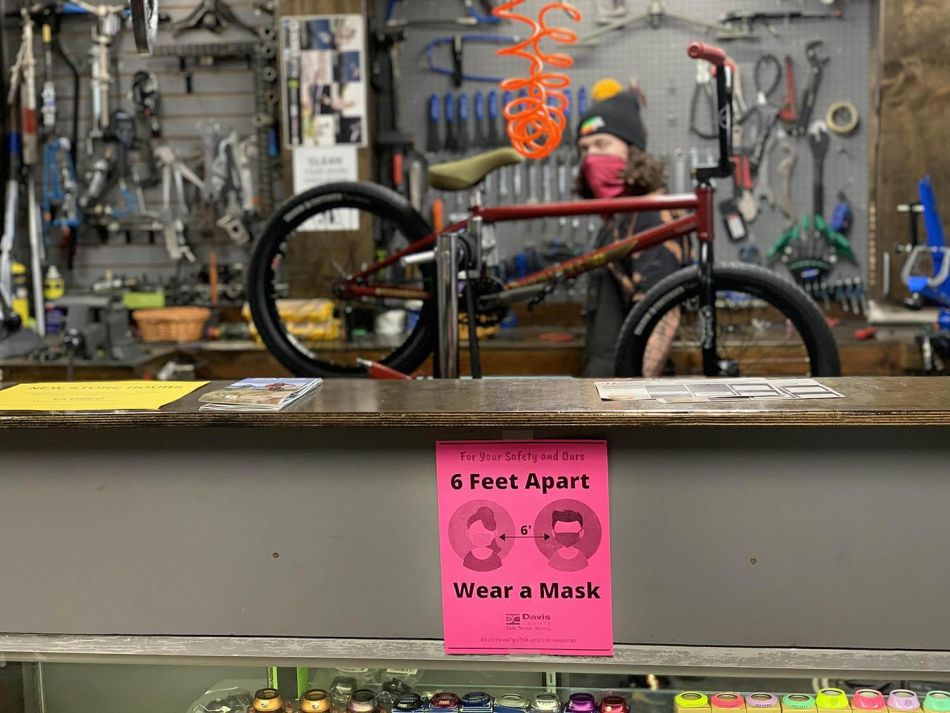 Now, being in this situation for many months, how did you manage to keep your business rolling?
Eddie Buckley: We try our best to adhere to the CDC guidelines by wearing masks, cleaning, and social distancing. That practice helped to keep us all healthy. The cleaning regularly has been challenging for a bunch of dirty BMX dudes. LOL! But it's been a good thing for us.
The supply chain has also suffered. Has it been a challenge getting the bikes/product in stock that you needed for your customers?
Eddie Buckley: It's been extremely difficult to get products while also gauging what we need. The panic buying hit our industry hard. It's a double-edged sword; if we order too much and have to shut our doors then those vendors still need to be paid. If we don't buy enough and sell through all the products and can't replenish our inventory then we can't hit the numbers to keep our doors open. It's a scary tightrope to walk and it's been interesting, to say the least.
Have you been able to keep your shop open all this time?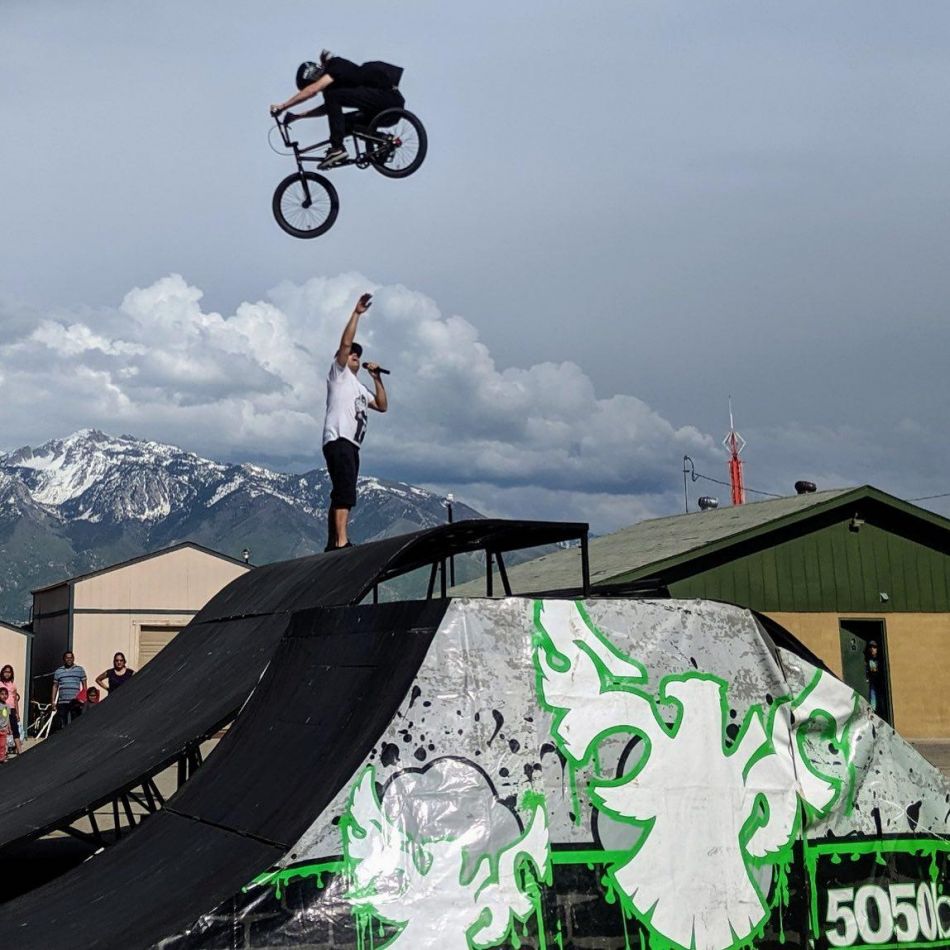 Eddie Buckley: Yes and we are very grateful for that. I have friends that own restaurants and bars that have been hit really hard with the shutdowns. It's really scary to own a business, especially now. My heart goes out to those that have had to shut their doors.
If so, what are measures you had to take to keep the door open?
Eddie Buckley: Mainly just trying to do everything that the CDC asks of businesses to stay compliant, but also trying our best to keep the shop stocked with all the goods riders need.
Have internet sales/mail-order sales made up for loss of shop sales?
Eddie Buckley: We have seen a bit of a bump in online sales for sure.
During the pandemic has it been difficult to organize local events to support the local scene and get the customers in the shop?
Eddie Buckley: Local events have pretty much been put on hold. We have our BMX show team that is usually doing several shows a month. They have been at a standstill since the pandemic hit. I had every single show of 2020 cancel on me which was a total bummer. The team riders love riding in them, and they get to make some extra cash. As we all know, extra fundage is never a bad thing. We have our fingers crossed for some shows in 2021.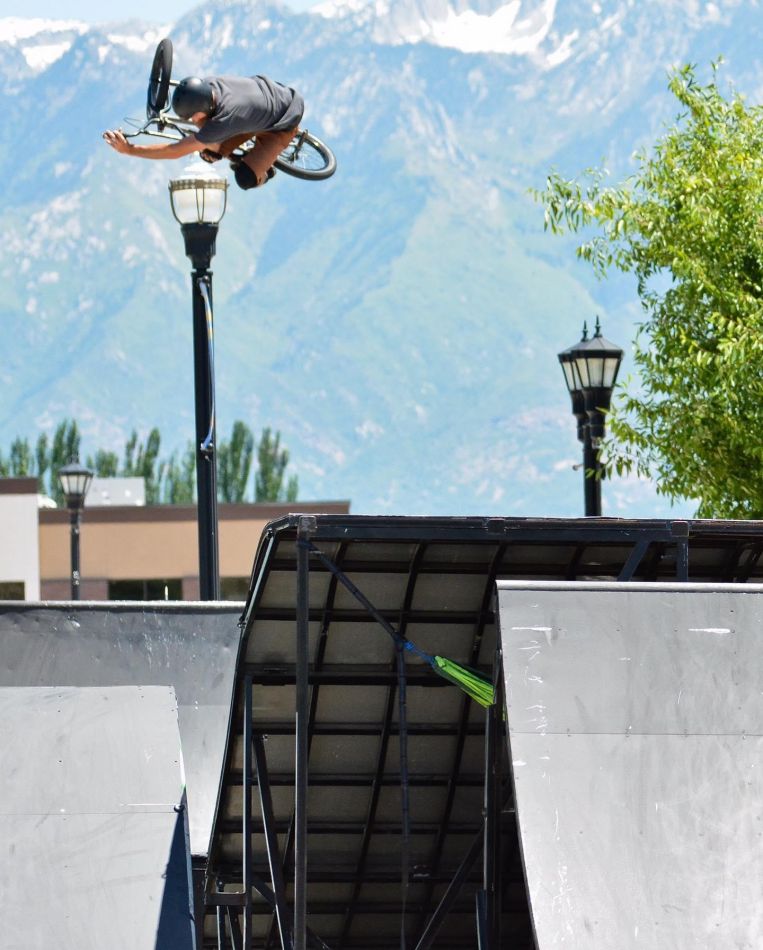 What mouth masks do you sell?
Eddie Buckley: We have sold some 5050 branded masks that we had made, that's pretty much it.
What are the plans for the shop for the coming months?
Eddie Buckley: We are just going to continue as business as usual and try to not let this thing crush our spirits. Keep on Keeping ON!
Thanks to: I'd like to thank my awesome employees and the BMX team riders who have shown their strength through all of this craziness! Tanner Raby, Trey Bielaczyc, Elijah Prieto, Elijah McCallum, Adrian Evans, Liz Jackson, Jonesy Fedderson, Tristen Cooper, Kurt Perkins, Cody Gessel, Matt Beringer, Brad Simms, Mike Aitken, Josh Hult, Fuzzy Hall, Elf, Ryan Dare, Tate Roskelley, Anthony Napolitan, Pat Laughlin, Dave Pendleton, Cody Gessel, Simon Tabron, Rob Wise, Dave Thompson, Troy Spear, and Skyler Pingree.
I'd also like to thank my amazing wife Lorie Buckley. My kids Austin, Zoey, and Austin's fiance Samantha. Thanks to my favorite dogs, Gracie (Austin and Samantha's dog) and our family dog, Oliver Winston, who sadly passed away in May. Pups make life, even pandemic life, so much better!
If I forgot anyone, you know I love you and am just ADHD...AF :)

Website: www.5050bmx.com