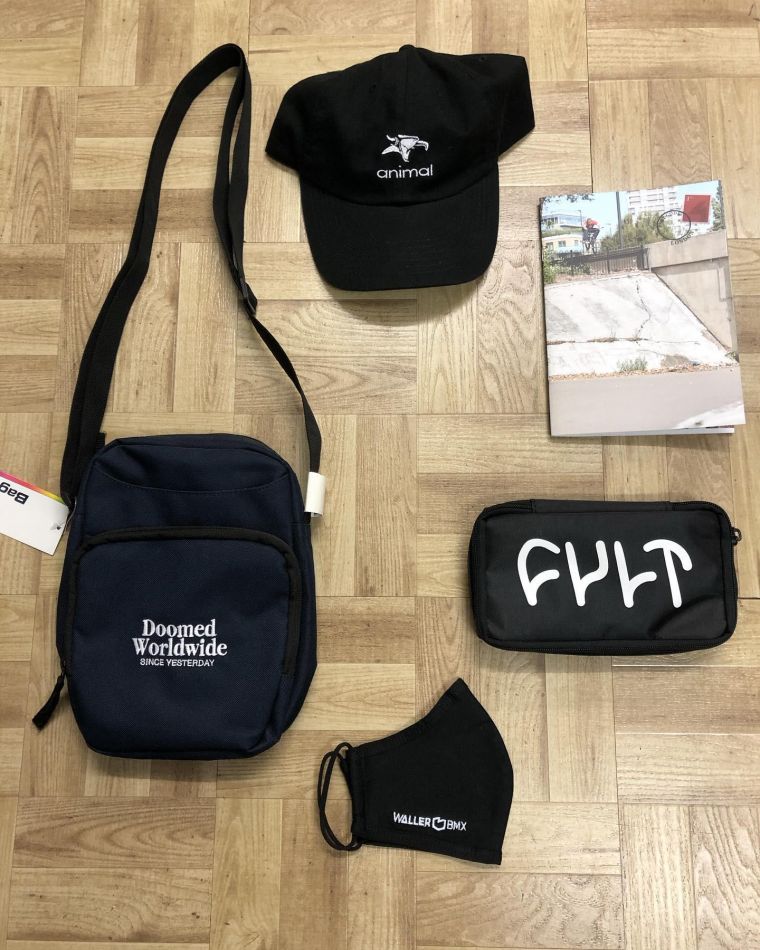 Jack Waller: I think we just kept doing what we've always done. Look after our customers and in turn they look after us. We tried to keep in touch with our customers and keep our marketing on point. We took part in the Monster Energy UK shop battle last month which was a lot of fun. They sent us a kicker ramp to film an edit and the boys just sent it! We came 1st place out of all the shops so that helped to keep the local boys entertained and hyped!
The supply chain has also suffered. Has it been a challenge getting the bikes/product in stock that you needed for your customers?
Jack Waller: Yeah this Christmas we've never witnessed anything like it. The complete bike market just blew up and any drops before Christmas were sold out before arrival. I don't think we've ever sold the amount of bikes we did this year in such a short period.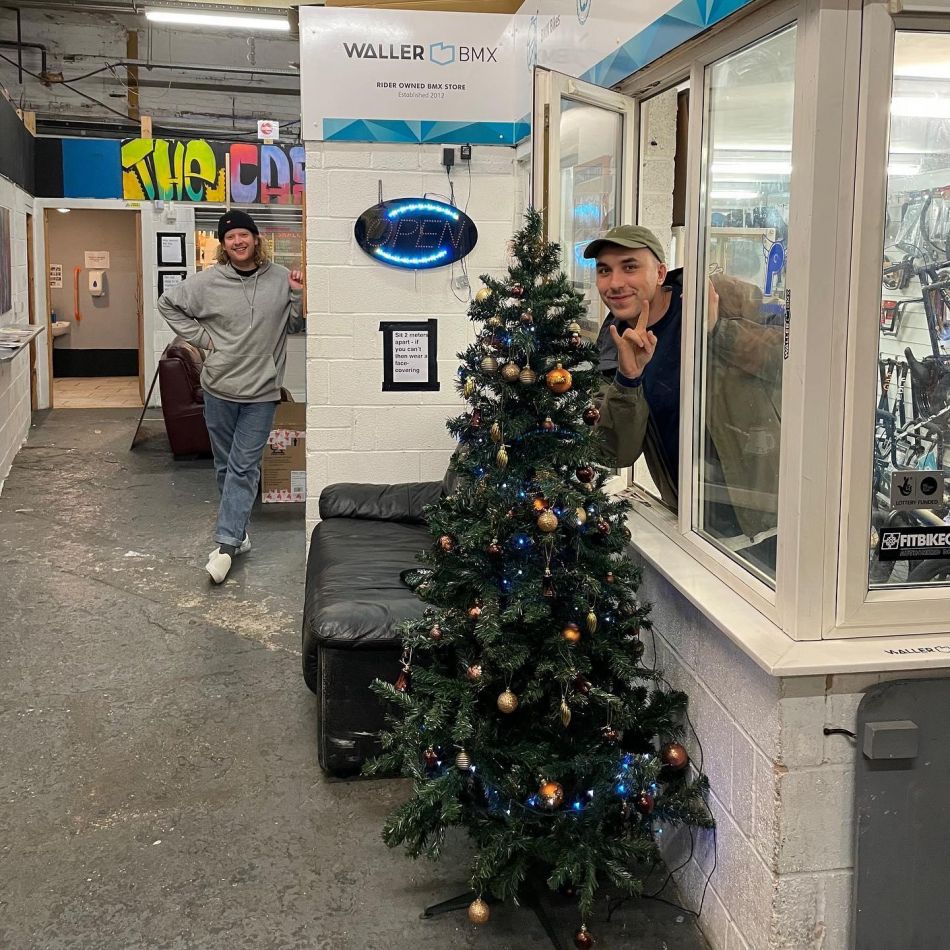 Have you been able to keep your shop open all this time?
Jack Waller: Yeah we've been operating like normal with our Covid measures in place and using our appointment slots for shop visits and click and collect orders.
If so, what are measures you had to take to keep the door open?
Jack Waller: We just adhere to the Gov guidelines and use masks in store with customers. We try to keep things as safe as possible but we're social creatures.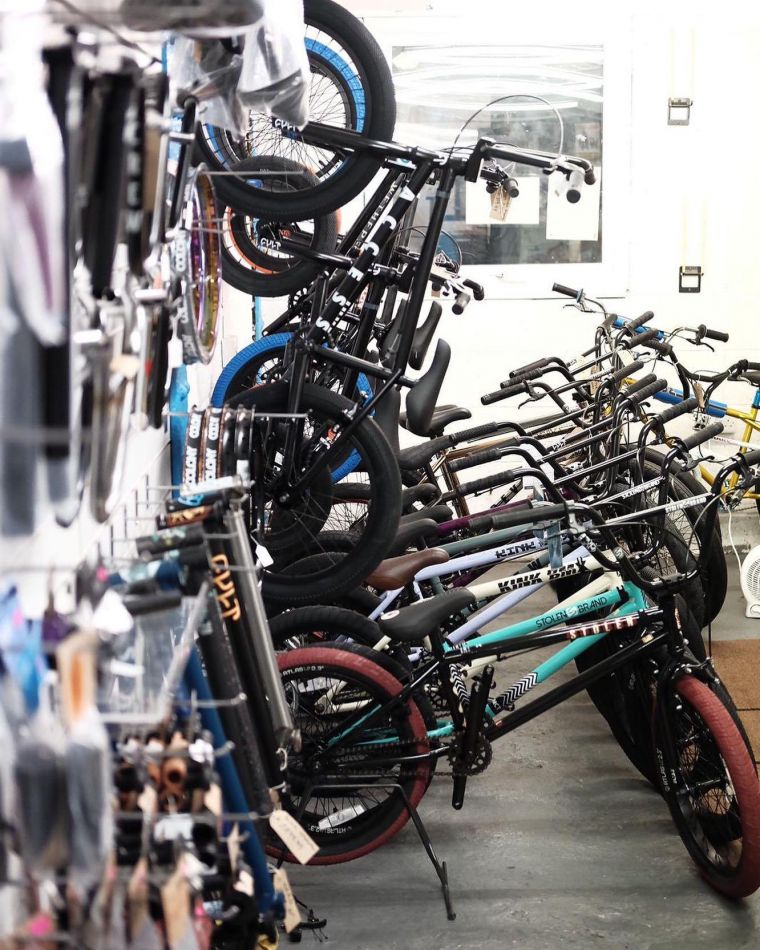 Have internet sales/mail-order sales made up for loss of shop sales?
Jack Waller: Yeah for sure any customers who couldn't make it in store supported us online - so a big thank you to all of you!
During the pandemic has it been difficult to organize local events to support the local scene and get the customers in the shop?
Jack Waller: Without a doubt. We had a street ride and also a BMX jam planned at our local skatepark Devonshire Green that we've had to postpone. The footfall loss we've experienced at the shop has been quite dramatic as we're located inside Onboard Skatepark which hasn't been able to open to the public for sometime.
What mouth masks do you sell?
Jack Waller: We have our own branded Waller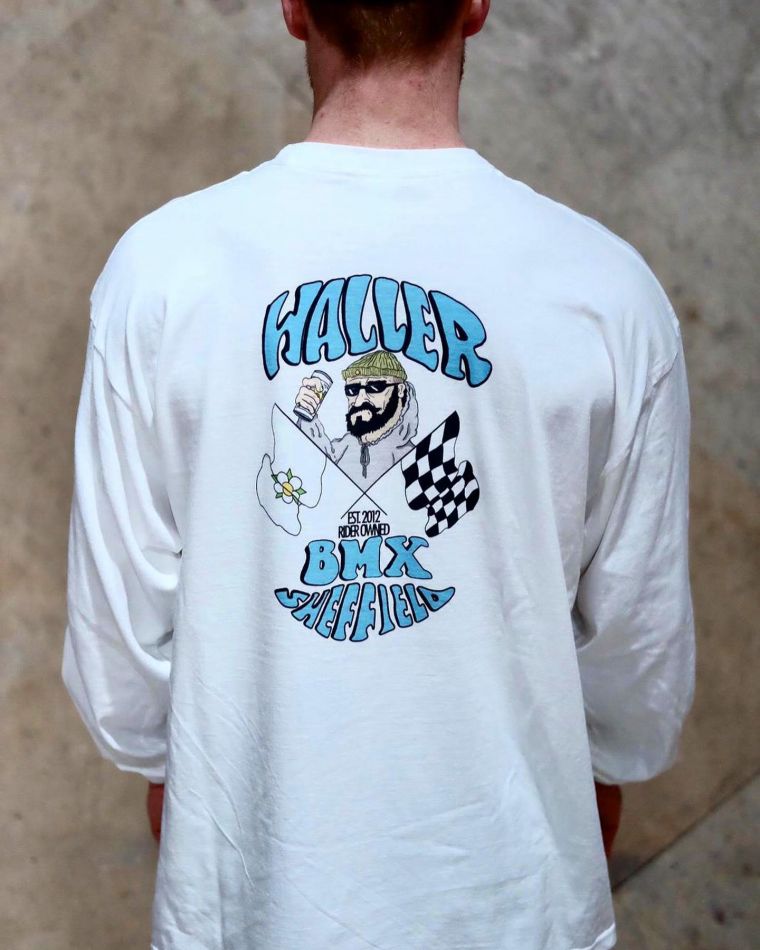 Masks retailing for £6.99 which I'll have you know are washable and reusable. We're not fans of any one time uses. We also sell a few others from BMX brands.
What are the plans for the shop for the coming months?
Jack Waller: Keep at it! We've been working with local riders on a few clothing collabs lately which has been fun. We're doing lots of giveaway competitions at the moment just to get people shredding. Keep an eye out for our next 'Grind Comp' dropping later this month on Instagram/Facebook.
Thanks to?
Jack Waller: We'd like to firstly say a big thank you to anyone who's supported us along our journey. Also, to our team riders and close companions. You guys seriously are the best! Another thank you to FATBMX for taking the time to interview us!

Your website: www.wallerbmx.co.uk or @wallerbmx on anything social.