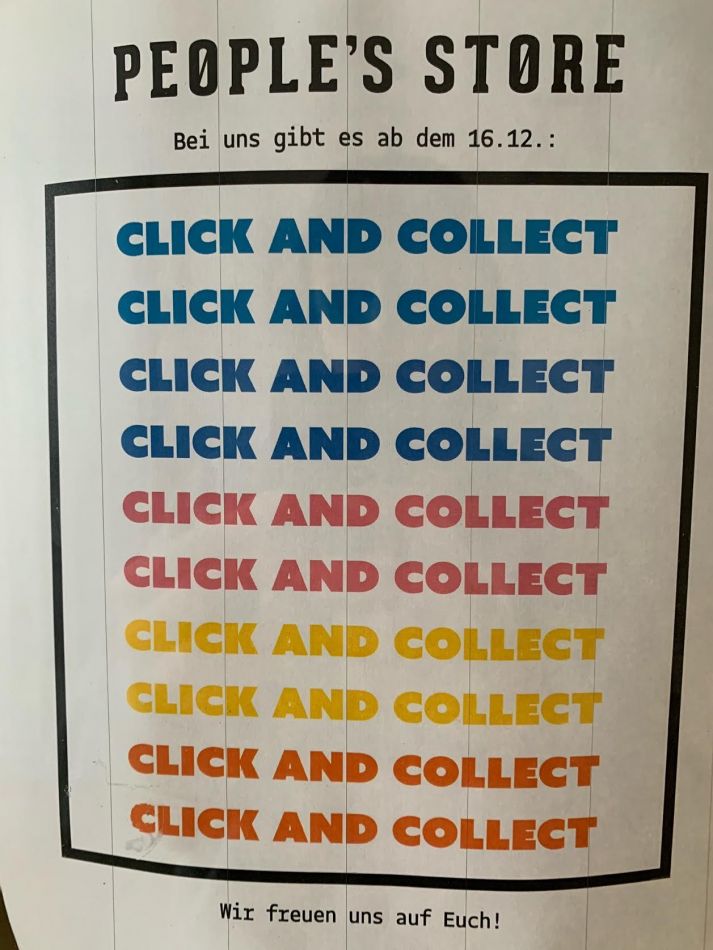 Christoph & Angelo: When it really hit at first it was mainly just trying not to panic in every direction and try to handle the situation as responsible as possible!
Did you take any action from the start or were you thinking this would be over in a few weeks?
Harry Schmid: We took it very seriously as soon as it started. We followed all guidelines and rules advised by the German government to ensure we kept our customers and staff safe. We were hoping of course it would not last as long as it did.
Now, being in this situation for many months, how did you manage to keep your business rolling?
Harry Schmid: We were able to keep the store open for a good amount for time during Spring/Summer. During the first and current lockdown, we are able to continue online sales as well as a "Click And Collect Service" which was supported really strongly by our local scene.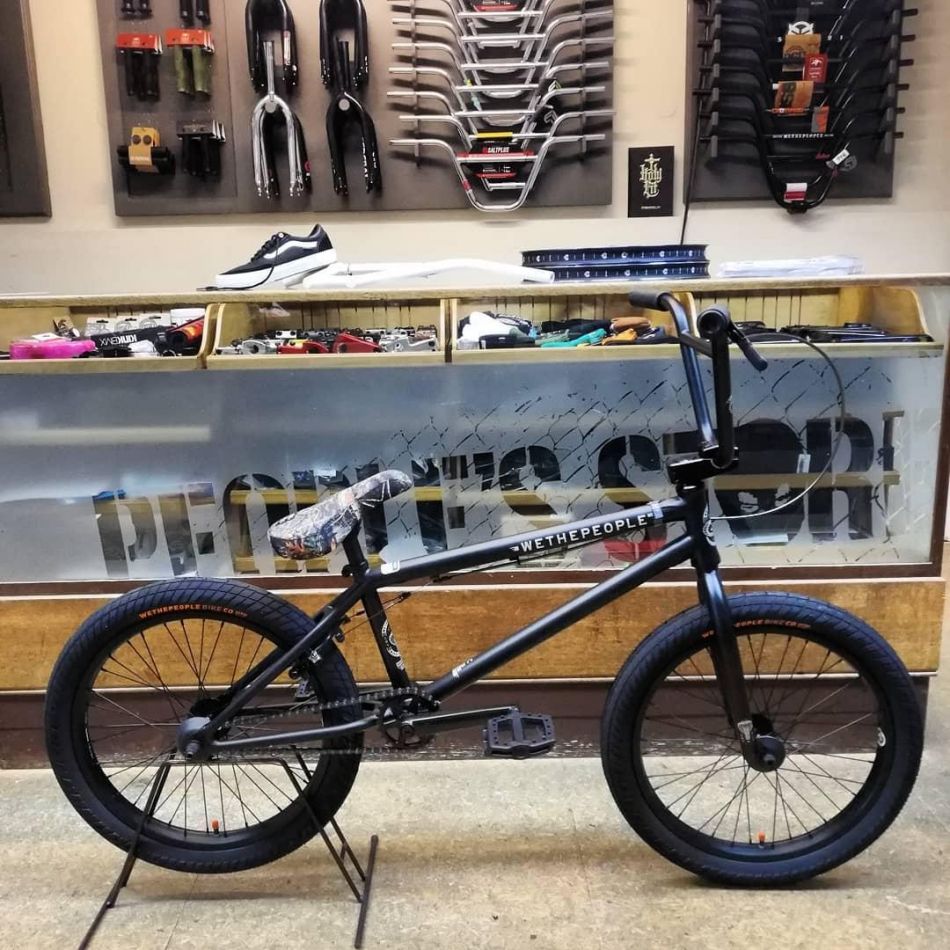 Christoph & Angelo: We are offering a Click&Collect System so customers can shop online and pick up their prepared package as safe as possible in the shop or just do the regular online shopping and we send a package to their door as usual.
The supply chain has also suffered. Has it been a challenge getting the bikes/product in stock that you needed for your customers?
Harry Schmid: Yes it's for sure been a bit harder to get certain items. Luckily we've been able to supply most of our customers with exactly the products they need.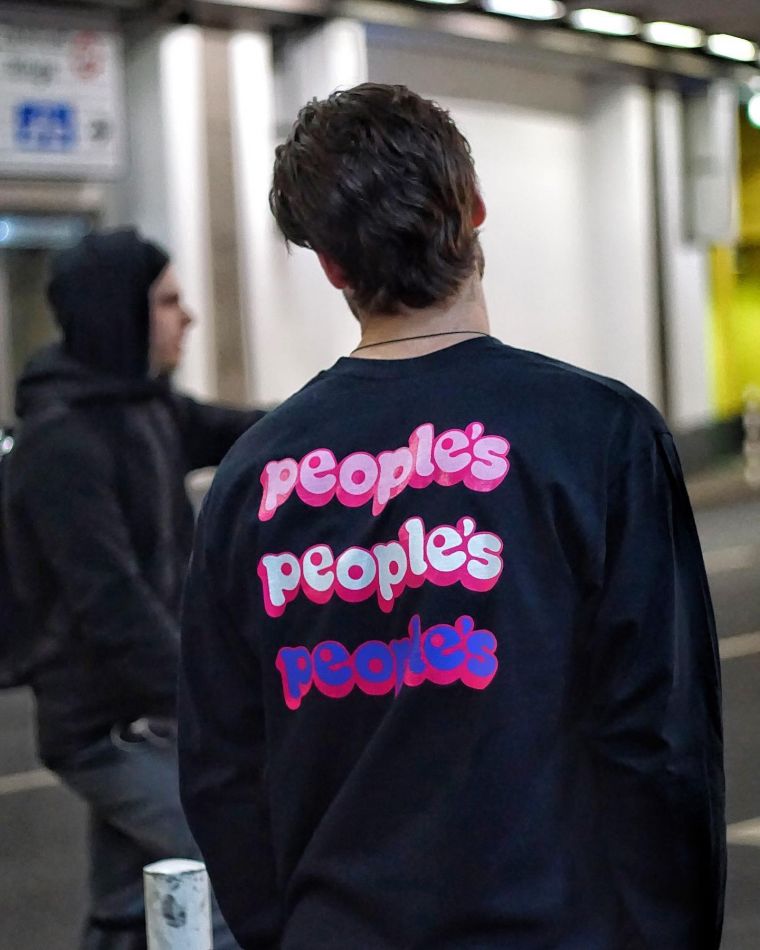 Have you been able to keep your shop open all this time?
Harry Schmid: Yes and no. The shop floor had to close during the first lockdown in April/May and currently. We are however open for online orders and customer pickup and have not stopped this since COVID started.
Christoph & Angelo: Basically we were open all the time but reduced the hours per day in the shop in Cologne.
If so, what are measures you had to take to keep the door open?
Harry Schmid: Obviously following the strict health regulations including screens, face masks, number limitations and general awareness form our staff.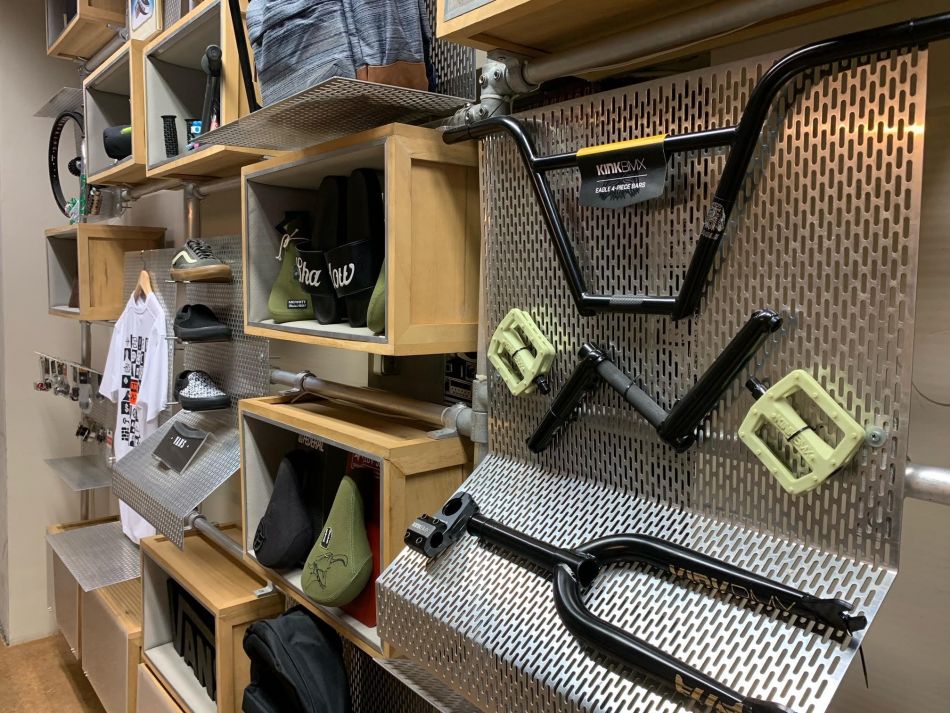 Have internet sales/mail-order sales made up for loss of shop sales?
Harry Schmid: Yes, it's been great to see the rapid increase in online sales during this whole thing.
During the pandemic has it been difficult to organize local events to support the local scene and get the customers in the shop?
Harry Schmid: 100% it has made it impossible to support any form of event since we don't want to put bike riders in any form of danger or at risk. We have been able to keep busy with our team riders. We competed in the Vans The Circle project where the guys smashed it. In regards to supporting the local scene, we're trying to educate the riders to keep riding as much as they can within the rules and measures necessary to guarantee their safety. Education is
the best thing we can do here to keep everyone safe and riding every day.
Christoph & Angelo: It was nearly impossible to do a Jam/Event so we brought Bangers Onlinefilmfestival back together with Markus Wilke at Freedombmx.
What mouth masks do you sell?
Harry Schmid: S&M, ANIMAL
When do you believe this mess will be over?
Harry Schmid: Hard to say. I don't think it will happen suddenly, things will get better for sure and measures will reduce over time allowing less restrictions and a sense of normalcy. We are just trying our best to keep things running, support our customers and keep BMX rolling during these crazy times.
What are the plans for the shop for the coming months?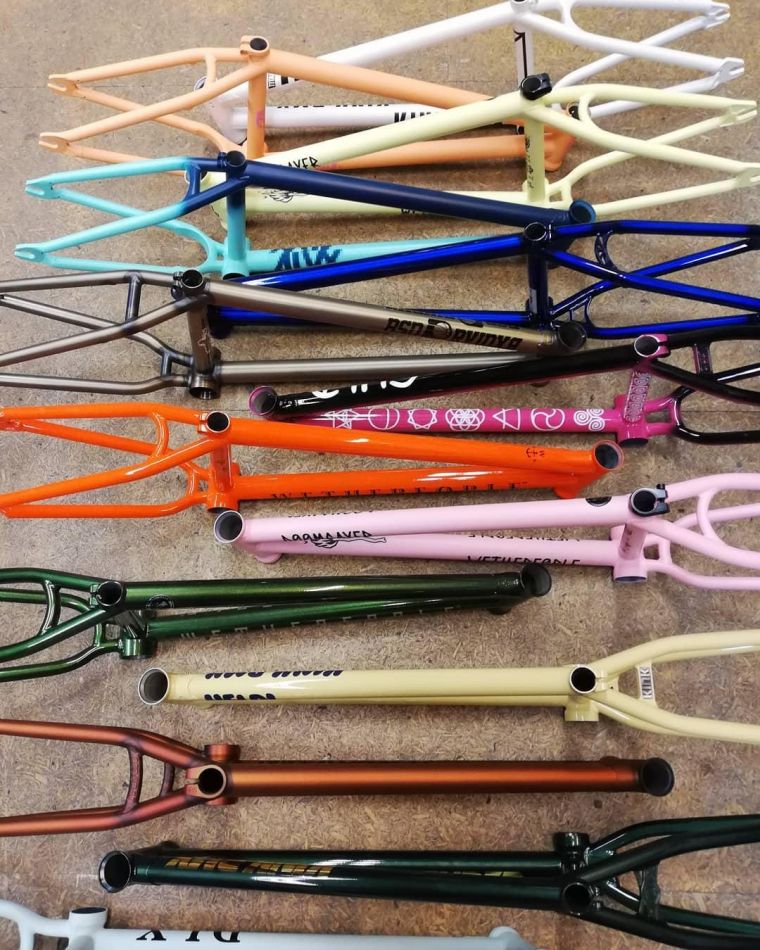 Christoph & Angelo: It's winter at the moment and we are in a lockdown again so at the moment we use the time to reorganize some stuff in the shop and the workspace and keeping everything else rolling and prepare for spring and a new season.
Thanks to?
Harry Schmid: All of our customers for supporting us through this. Every order no matter how small is vital to keep your BMX shop alive. Now more than ever shops need support from BMX. Also a big shout out to all our staff, suppliers and the BMX industry in general for coming together to make this year work, it hasn't been easy by any means but has really shown just how proactive and motivated we are in BMX. Fingers crossed we can get back to normal pretty soon.
Christoph & Angelo: Thanks to all the Customers, Distros, Employees, Friends and you Guys for still pushing BMX in times like this.
Your website: peoplesstore.de
Your Instagram: instagram.com/peoplesstorebmx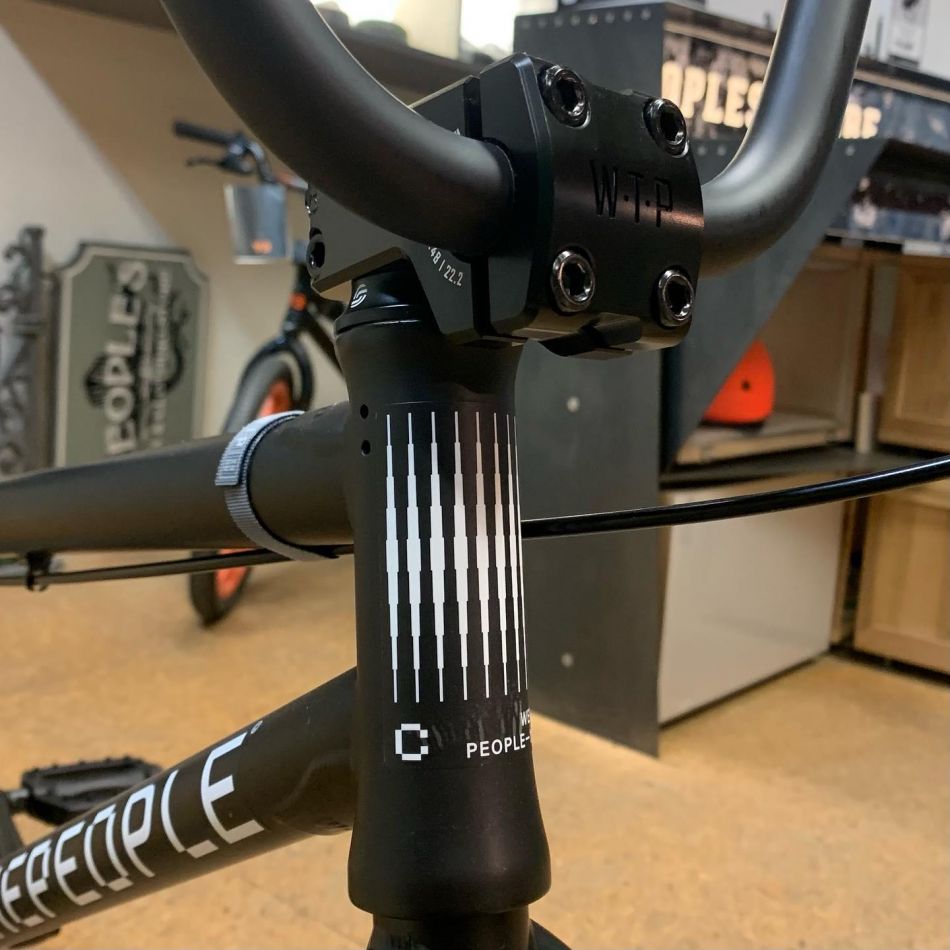 Pics by People's Store