Now, being in this situation for many months, how did you manage to keep your business rolling?
Thomas Stellwag: Besides from always trying to make our webshop better, we offer our customers "click&collect" so they can order stuff online and pick it up at our store.
The supply chain has also suffered. Has it been a challenge getting the bikes/product in stock that you needed for your customers?
Thomas Stellwag: Hell yeah. Being in the industry for 30 years now, I NEVER EVER experienced that all distros were sold out on completes. We even sold bikes before we actually got them back in stock. The rush in completes was crazy in Germany. It feels like every German kid owns a BMX by now.
Have you been able to keep your shop open all this time?
Thomas Stellwag: Except the 1st lockdown (March till May) and now the 2nd lockdown (going since December) our shop was open. But even if the shop has to be closed, my employees and me are working in the office daily. So if you order stuff from us, your order gets processed immediately.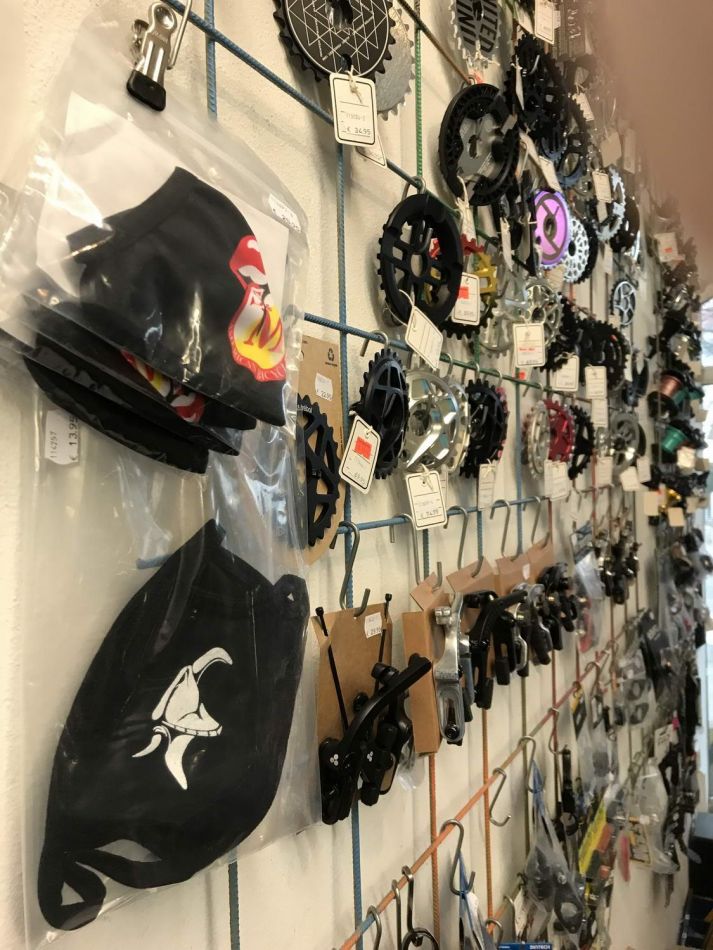 If so, what are measures you had to take to keep the door open?
Thomas Stellwag: We had to set up a hygienic concept. This includes free sanitizer, distance rules, sneeze guards and the obligation to wear masks in the store.
Have internet sales/mail-order sales made up for loss of shop sales?
Thomas Stellwag: A little bit yes, but it's not only the loss of sales to be honest. We really miss to interact with customers, show and explain them all our goods, let them have testrides on bikes etc. In my opinion a real shop is way more than what an online store can offer.
During the pandemic has it been difficult to organize local events to support the local scene and get the customers in the shop?
Thomas Stellwag: Since spring 2020 when the pandemic kicked in, there were no events allowed in Germany at all. So yes, this was difficult, let's better say impossible. But we still support our local scene, our teamriders and our customers a lot. I also invested a lot of time in the remake of Lohhof's legendary skatepark.
What mouth masks do you sell?
Thomas Stellwag: We have masks from S&M, Animal and 360shop for sale, but we also give out free disposable masks to our customers, so they can still enter the shop in case they forgot to bring their own mask.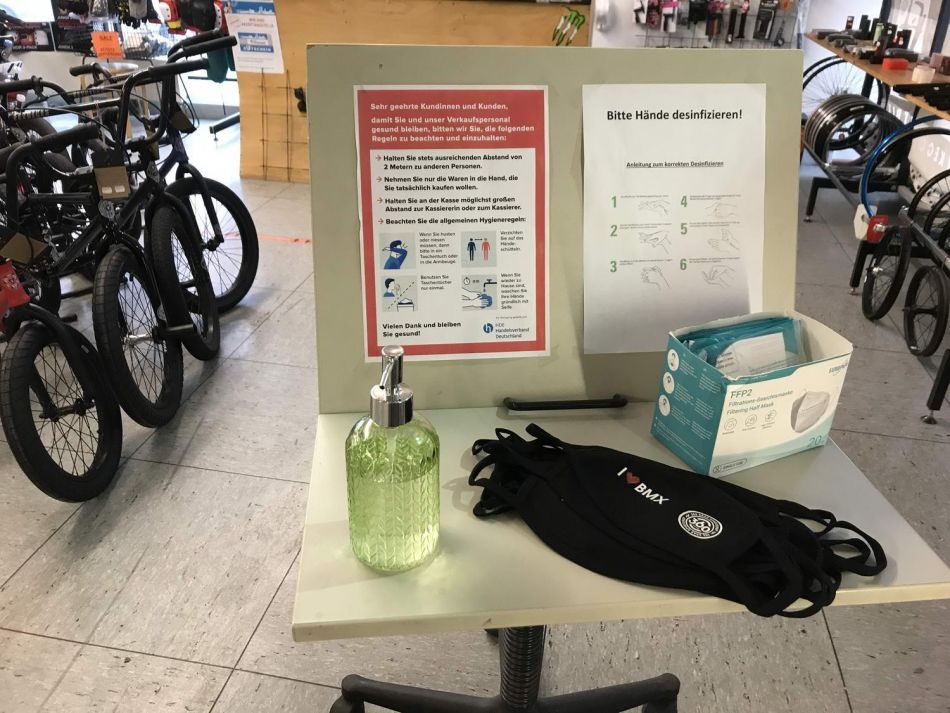 When do you believe this mess will be over?
Thomas Stellwag: I wish asap, but realistically it'll be summer, I guess. Hopefully summer, as Lohhof skatepark will re-open, and we definitely need to have a big jam there then.
Thanks to?
Thomas Stellwag: First off all I want to thank the guys working in our store. Daniel, Lubos and Dominik it's a pleasure to work with you. I also want to thank our teamriders who support us the best they can. You guys rock! Last but not least a very big applause to our customers, we wouldn't be here without you. Some of these guys buying stuff from us since day one. Is there anything better than having satisfied customers since 30 years? I don't think so. Thanks to FATBMX for keeping up the spirit of BMX and having us. God bless you all, and stay healthy.
Your website: www.360shop.de