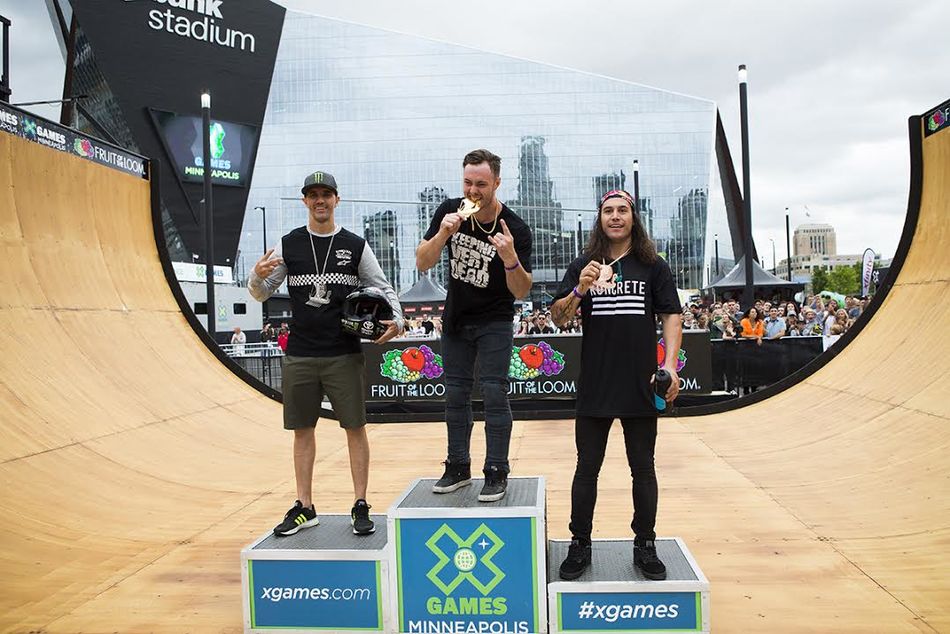 Admittedly, Bestwick was flying by the seat of his pants today, laughing, "I didn't quite feel like me and the bike were in sync this evening but hey, I'll take it!"
In the end, he was awarded a score of 92.66 for his all cards on the table style fist run, heartbreakingly less than half a point away from winning the event.
"Today this was my best," he said afterwards. "It was scrappy at times and I did some things I haven't done in a year's time, but considering the contest that just went down I feel I did myself proud."
Let's not forget that Bestwick won a record-breaking nine consecutive Gold's in BMX Vert at X Games before taking Silver in 2015. His 14 total Gold Medals is second all-time in X Games history, second only to Shaun White.
ESPN and ABC will televise a combined 18.5 hours of live X Games Minneapolis 2017 coverage, which will also be accessible via the ESPN App to viewers who receive their video subscription from an affiliated provider.

Pics by Monster Energy

BMX Vert Final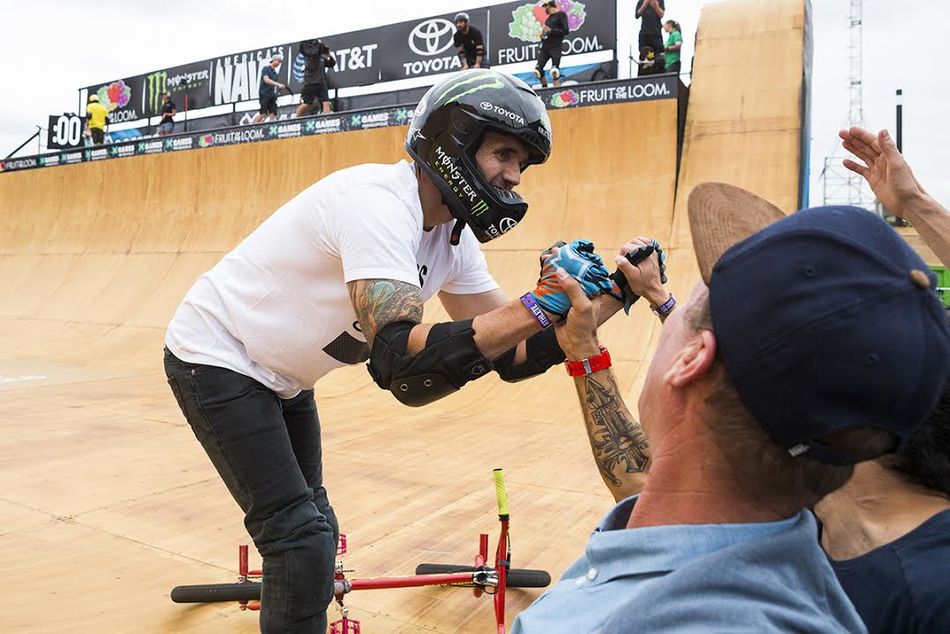 1. Vince Byron, 93.00 (AUS)
2. Jamie Bestwick, 92.66 (GBR)
3. Coco Zurita, 88.00 (CHI)
4. Zach Newman, 83.00 (USA)
5. Mykel Larrin, 86.33 (USA)
6. Douglas Oliveira, 78.33 (BRA)
7. Simon Tabron, 76.66 (USA)
8. Dennis McCoy, 65.33 (USA)